Are you heading to Oahu for your next vacation? You may have already planned on sun tanning on Waikiki and checking out the main tourist sights. Now it's time to plan your snorkeling in Oahu.
When you have teems of tropical fish and coral reefs just waiting for you to take the plunge and visit their natural habitat, that's obviously what you do! Oahu offers some of the most pristine coral reefs and abundant colorful fish for you to experience.
The only thing you need is a guide to where to find the best snorkeling spots in Oahu, and for that, you've got us! Check out the best snorkeling in Oahu in this article. Pack your bags for Hawaii, and let's get going.
» Visiting several islands in Hawaii? Check out our guides to Oahu (with it's gorgeous waterfall hikes), top things to do in Maui, and be sure to use our Hawaii packing list to ensure you've got everything you need.
Oahu Snorkeling
Surfing may be what comes to mind when you think of Hawaii, but Oahu offers 100 miles of gorgeous coastline with thousands of acres of colorful coral reefs. Add three marine life preservation parks to this and it's no wonder it's a world-class snorkeling spot.
The water tends to be warm enough to forgo wetsuits too, making it a comfortable and pleasant experience.
Can I Interact with the Sea Life?
Sea turtles are a common sight in the turquoise waters, but keep your distance, tempting as it may be to touch their sleek shells. It's illegal to interact closely with these creatures, so keep at least 10 feet away from these ocean-dwelling reptiles. If you come across any Hawaiian monk seals, a 50-foot distance is preferable.
Treating the corals with respect is important, too. Despite its rock-like appearance, it's made of millions of living microorganisms that can be easily damaged by our feet and hands.
When is the Best Time to Snorkel in Oahu?
The best time to snorkel in Oahu is generally from May to September during the summer season when sea life is plentiful, and the waters are clear. The winter months tend to bring large waves, especially to the North Shore.
It's also better to go in the morning when conditions are usually perfect for snorkeling and the seas are uncrowded, and during low tide, you can get closer to the coral.
Best Beaches to Snorkel in Oahu
Without further ado, here's the low-down on Oahu's best snorkeling spots.
Hanauma Bay National Preserve
Hanauma Bay is hands-down one of the best beaches for snorkeling in Oahu due to its status as a national preserve. Protected by the bay that was once a volcanic crater, the sparkling waters are shallow and calm, perfect for first-time snorkelers.
The abundance of marine life with over 400 species of fish and beautiful Hawaiian sea turtles makes any snorkeling expedition a guaranteed success. It may be one of the best beaches in Oahu for snorkeling, but this pristine piece of marine bliss comes at a price – literally.
Reservations are required through an online system from 7:00 am up to 2 days in advance, but tickets are limited and often sell out in minutes. It's only open from Wednesdays to Sundays, and the admission is $25 per person 13 years and older.
This is no reason for you to shy away from this sumptuous marine destination, though. It may be a little pricey to get into, but the underwater vistas and aquatic life more than make up for it.
As you can imagine, it can get a little crowded, so going earlier in the day is the best option. If you need a lift from Waikiki and some snorkeling equipment, take a look at this tour.
Aweoweo Beach Park
Somewhat overlooked when it comes to the best snorkeling spots on Oahu, Aweoweo is a delightfully quiet area that is renowned for its turtle sightings. With fewer tourists clogging up the waterways, you can enjoy a more serene snorkel experience free of too much human traffic.
There's even a turtle cleaning station here. Just head for the big round rock at the beach and swim carefully through the waters to watch fish dart from the craggy ocean floor and clean the bobbing turtles' shells.
Located in a residential area, the beach is just as charming to relax on after your snorkel, with picnic tables and white sands to enjoy.
Tip: Due to its location on the North Shore, Aweoweo Beach Park is a summer snorkeling spot as winter brings rough waves to the area.
Shark's Cove
When it comes to the best snorkeling beaches, Oahu has plenty to offer, including Shark's Cove. Named for the shape of the cove itself rather than the presence of carnivorous fish-eaters, this rocky bay is an idealistic place to enjoy some prime snorkeling.
With a shallow east side littered with tidal pools and a deeper western section, there's an arena for all levels of snorkel expertise. Another one of the protected preserves, this one is teeming with turtles and other aquatic life. The deeper you go, the more varieties you'll see.
The fish are also less afraid of tourists due to the high volume of snorkelers, so you're in for an up-close-and-personal experience with the inhabitants of the corals. It can get crowded due to its popularity as the best snorkeling beach in Oahu, so go earlier in the day.
Tip: Shark's Cove is a summer-only snorkeling site as the winter winds bring choppy shores and rough waves.
Three Tables
This sandy little beach is named for three coral formations on its oceanic floor that emerge from the waters into the sunshine during low tide. A tightly packed coral reef dominates the area, and it's positively swarming with a kaleidoscope of tropical fish to marvel at.
The reef itself makes an interesting underwater landscape to explore, with ledges, arches, and lava tubes forming a curious topography. This spot may be better suited to an experienced snorkeler, as there is little protection from the currents and waves past the "tables."
For the best experience, keep your snorkeling between the table formations and the beach. Similarly to other North Shore sites, this spot is best to snorkel in summer.
Kahe Point Beach Park
Situated on the west coast of the island, Kahe Point Beach Park is also known as Electric Beach due to its proximity to a power plant. It's a beach that's on the smaller side, with a more urban backdrop rather than swaying palms. But the snorkeling is top-notch.
The cooling pipes that extend a few hundred yards from the power plant to the sea pump out water that's several degrees warmer than the surrounding area. This attracts a plethora of aquatic life, from schools of colorful fish to turtles and even dolphins and sharks on the odd occasion.
There's even a healthy coral system that grows here. It's best suited for anyone who has a decent amount of experience snorkeling, as it's a fair swim from the shore. The waves can get high, and the strong currents can pull at you.
Kuilima Cove
One of the friendliest areas for beginner snorkelers, Kuilima Cove is protected by a natural rocky barrier making the waters unusually calm year-round. Its waters are also quite shallow — only neck-deep in most places — dispensing with any worries first-timers or nervous snorkelers may have.
Sea turtles are not as prevalent here, but there are fish and crustaceans aplenty. The beach also offers many convenient amenities such as rentals and a beach bar (for after your snorkel, obviously).
It's one of Oahu's best beaches for snorkeling during the quieter winter months due to the rocky outcrop that protects the cove from stormy seas. Movie buffs will probably recognize this beach as it's been the filming site for many feature films such as "Forgetting Sarah Marshall".
Turtle Canyon
If a turtle encounter is what you desire, Turtle Canyon has what you want. It's one of the snorkeling spots on Oahu that practically guarantee an experience or three with these magnificent reptiles. Definitely one of the top things to do in Hawaii.
They congregate here to feed, rest up a little, or get cleaned by the resident sealife. The water is comfortably deeper here, and clusters of coral provide homes for the fish that flit up and clean the algae from the turtles' backs at this "cleaning station" hotspot.
It's a magical experience you shouldn't forgo. A popular way to experience a snorkel at the canyon is via a catamaran tour that will take you directly to the area.
What to Bring When Snorkeling in Oahu
Bring a water-resistant GoPro for some epic underwater images to take back home.
Use reef-safe sunscreen like this one to protect your skin from damaging UV rays and the reef from bleaching chemicals.
If you prefer not to rent snorkeling gear, this is a great set that has all the basic equipment you'll need, including fins.
Best Snorkeling in Oahu | Conclusion
With this many options at your fingertips, it's no wonder Oahu is such a fantastic destination for your next snorkeling experience. The myriads of tropical fish and other majestic sea life unique to this spot on the Earth make it a truly memorable and special marine adventure.
If you can't get there in summer, then the promise of calm bays during winter makes it a year-round option for seasoned travelers.
Once you've had your fill of Oahu, why not check out these beautiful places to snorkel on Kauai?
Like this post? Why not save it to Pinterest?
FOLLOW US on Pinterest, Instagram, Facebook for more great travel inspiration and tips.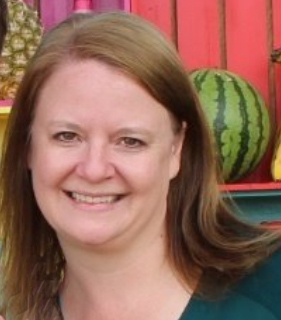 Laura Lynch, creator and writer of Savored Journeys, is an avid world traveler, certified wine expert, and international food specialist. She has written about travel and food for over 20 years and has visited over 75 countries. Her work has been published in numerous guidebooks, websites, and magazines.