There might not be a lot of great Mexican restaurants in Seattle, but there are dozens of great taco trucks in Seattle. In some areas of town, you can find a taco truck on almost every corner. That's why we spent plenty of time trying the various options and deciding on the best taco trucks in Seattle.
There's only one way to know for sure who makes the best tacos in Seattle, and that is to embark on a mission to find the best Seattle taco trucks with an ironclad method for evaluation, just as we did previously to find the best burger in Seattle and the best pizza in Seattle.
We found 5 taco trucks that were definitely worthy of the honor, and we want to share them with you here.
Seattle's Best Taco Trucks
We used a pretty all-encompassing method of ranking. It covered all of the important criteria, such as meat quality and flavor, tortilla quality and flavor, produce quality and flavor, presentation and aroma, and taco truck ambiance.
I had a pretty strong suspicion that one place would do the meat really well, while another would get the tortilla just right. The main question though, of course, was who could do it all right. Or better yet, could anyone do it all right?
Here are the total possible points that can be achieved in each category: Meat: 8 Tortilla: 8 Toppings/Sauce: 8 Presentation: 8 Ambiance: 4
What To Order at Seattle's Taco Trucks?
In order to measure all of the tacos equally, they had to be the same. Every taco truck has its own unique menu, but most of them have the same meat choices for tacos.
My favorite meat choice is carnitas. I've spent a lot of time trying to make the perfect carnitas at home. It's pretty difficult to get it right, because it's cooked in lard and then crisped up before serving. So my vote was for carnitas.
In order to get a more well-rounded perspective of the quality at each taco truck, we also decided to sample a carne asada taco. These two options are pretty ubiquitous, so it seemed pretty easy to find these options everywhere we went.
The majority of top-rated taco trucks in Seattle are located along Rainier Avenue, in White Center and South Park neighborhoods, so those are the ones we chose. There are, of course, many other popular taco trucks in other neighborhoods that we couldn't add due to time constraints.
Another method of narrowing down the choices that I used was Yelp reviews. Taco trucks don't really garner many reviews, but most of them had at least 15 reviews, of which I only chose the ones that received a 4.5 or higher rating.
Other awesome Seattle taco trucks that we think are worth mentioning – that didn't make the list because they didn't fit our criteria — are El Camion in Ballard, Monarca Express in Maple Leaf, Tacos Chukis in Capitol Hill, and Tacos el Tajin in South Lake Union.
Top 5 Taco Trucks (and Buses)
1. El Asador located at 3320 Rainier Ave S
Awarded Points: 25.5
El Asador is located on Rainier Avenue in a small piece of a parking lot. The truck itself is rather small and the eating area is not connected to the truck. They have a large wedding tent set up nearby, under which are a good number of tables and chairs. The tables had tablecloths and the chairs were padded, which was an added bonus. In an outdoor space like this, you don't really expect extras.
The tacos from El Asador were presented nicely on a paper plate. Both the carnitas and asada tacos came with freshly chopped onion and cilantro, as expected. There was one choice of green hot sauce available. They also provided limes, pickled carrots and radishes in a serve-yourself area outside the truck.
This was also the only truck that provided free pinto beans to go along with your meal – also serve yourself from a crockpot outside the truck. The meat quality wasn't top notch at El Asador. The asada was a little tough and the carnitas were a little dry. Neither were exceptionally flavorful.
The sauce also didn't have much flavor, or heat. The tortillas were fine. They were run-of-the-mill store bought corn tortillas, pliable and soft, but not overly flavorful. Cost per taco: $1.20
The Rating:

MEAT: 4/8 TORTILLA: 6/8 TOPPINGS/SAUCE: 7/8 PRESENTATION: 6/8 AMBIANCE: 2.5/4
2. Tacos El Asadero located at 3517 Rainier Ave S
Awarded Points: 30
I've been to Tacos el Asadero many times in the past. It is the one taco truck that Nick and I have always gone to, mostly because their carnitas tacos are the best.
There are two locations for Tacos el Asadero – one at 4208 Rainier Avenue South (that's the one we usually go to) and one at 3517 Rainier Ave S. We chose to go to the latter.
Tacos el Asadero is a bus with some indoor seating and a covered area with outdoor tables. You can go inside to order, or you can order from the window from inside the covered shed. They have a pretty extensive menu.
While it was nice to have the outdoor seating, there were no tablecloths or padded seating and the shed just wasn't that appealing to sit in.
When the tacos came out, all bundled up on one plate, we could immediately see the difference between these and the tacos from El Asador. These tacos were stuffed with meat. In fact, of all 5 stops, El Asadero put the most meat and toppings into their tacos.
This plate definitely looked the most appetizing and appealing of all of them. The meat was pretty good. It had more flavor and was less dry and tough than at El Asador. I had to scrape off half of the onions on my taco though, because it was overpowering the flavor. The tortillas here were very similar quality to El Asador.
Cost of a taco: $1.75
The Rating:

MEAT: 6/8 TORTILLA: 6/8 TOPPINGS/SAUCE: 7.5/8 PRESENTATION: 7.5/8 AMBIANCE: 3/4
3. Taqueria Costa Alegre located at 9000 Rainier Ave S
Awarded Points: 33
I have to admit, I didn't know about Taqueria Costa Alegre until I started reading Yelp reviews. It's located quite a bit further down Rainier than I usually have occasion to go. When we pulled up, I think we could all immediately sense the difference here. It is also a bus, but the care put into it was obviously better. The wheels of the bus were hidden by lattices.
The interior of the bus had curtains, tablecloths and padding on the seats. There was music playing in the background. The tacos were served on real plates, and we were offered tap water. None of these things are available at the other trucks we went to. It felt more like a restaurant than the others.
Despite my overall satisfaction with Taqueria Costa Alegre, I had two small gripes. One is that they don't offer carnitas. In fact, they have a very small list of meat choices for tacos. We had to order al pastor tacos instead.
Not being able to order carnitas was a disappointment for me, as that is what I typically order, so I don't think I would choose this as my regular taco bus. My other gripe is that the tacos are not filled very full. They had the least amount of meat of any of the five we tried. That being said, Taqueria Costa Alegre clearly had the more flavorful meat, and the best quality of meat.
They also had the best tortillas – by FAR of any of the taco trucks. We asked if they were homemade and were told they are delivered to them fresh every day. The tortillas were substantial enough that I could eat the taco without the second tortilla, so then I got to savor the second one by itself. I think I could have eated a dozen of those little tortillas. They were amazing. Kudos to whoever it is that makes them.
Every taco truck should be using those. I realize after the fact that we never specifically asked for them, but there weren't any pickled vegetables or toppings available. They did have 2 types of sauce though (green and a spicy red), and both were really good. Cost of a taco: $1.50 ($2 for Al Pastor)
The Rating:

MEAT: 8/8 TORTILLA: 8/8 TOPPINGS/SAUCE: 7.5/8 PRESENTATION: 6/8 AMBIANCE: 3.5/4
4. Taqueria el Rincon located at 8819 14th Ave S
Awarded Points: 24.5
Pulling up to Taqueria El Rincon, we were all a little less charmed. It is a small truck parked at the side of a gas station. The standing area outside the truck is small, but there is a covered seating area to the left with picnic tables.
The tables weren't very comfortable because the bench was sagging on one side. Just behind us were two large overflowing garbage cans that didn't do anything for our appetites. I'd suggest eating in the car, or taking it to go. One plus about El Rincon is that they take credit cards. Most taco trucks only accept cash.
The presentation of the tacos at El Rincon wasn't great. There were picked vegetables available, but the carrots hadn't been pealed and the radishes looked old and dirty. It was sort of a haphazardly arranged plate. Aside from that, the tacos were okay. Nothing special, but not bad either. I felt like El Rincon provided the middle of the road taco. Cost of a taco: $1.50
The Rating

MEAT: 6/8 TORTILLA: 6/8 TOPPINGS/SAUCE: 4.5/8 PRESENTATION: 6.5/8 AMBIANCE: 1.5/4
5. Taqueria La Fondita located at 9811 15th Ave SW
Awarded Points: 25.5
When we pulled up to Taqueria La Fondita, we were surprised to see a 10-person line to order. Perhaps that was because it was now right in the middle of dinner time, or perhaps that was a sign of how good the tacos are.
This taco truck shares a parking lot space with a roasted corn stand (which I can never resist!). They also take credit cards, and they have a pretty good special that includes 5 tacos and a drink for something like $7. So, in theory, you can get tacos for as little as $.99 here.
Off to the right of the truck is a fairly large covered eating area with picnic tables and heating lamps (a nice extra touch in Seattle!). If the line is too long here, there is another location (La Fondita #2) nearby.
I think partially due to the long line that had formed at the taco truck, I had high expectations for La Fondita. Whether they were unintentionally set to high or not, my expectations were not met. The tortillas were slightly dry and bland. You can tell that from the photo even, I think.
The meat was good and flavorful. The carnitas were crispy. There was only one choice of sauce – I think. In fact, the sauce was put on for us, so we didn't have a choice at all. You also had to ask for pickled vegetables, if you wanted them. Just a warning – unless you can handle pretty spicy peppers, don't eat the jalapeno that comes on top. Cost of a taco: $1.50
The Rating

Meat: 7/8 Tortilla: 6/8 Toppings/Sauce: 7.5/8 Presentation: 6/8 Ambiance: 3/4
Taqueria Costa Alegre WINS!
CONCLUSION
We started out this quest hoping to find the perfect taco truck in Seattle that had it all, but what we learned is that no one truck has it all. You have to make your choice based on what is most important to you. Here are the top thing we learned about these taco trucks:
Costa Alegre has a more upscale experience and better quality ingredients. Go here for the tortillas!
El Asador has the least expensive tacos.
Tacos El Asadero doesn't skimp on the meat and they have a whole tray of extra toppings available for self-serve.
Taqueria La Fondita has the bonus roasted corn stand and accepts credit cards.
Taqueria el Rincon had decent tacos, but nothing outstanding.
What is your favorite taco truck in Seattle? Do you have a favorite Seattle taco or Mexican restaurant? We want to hear it!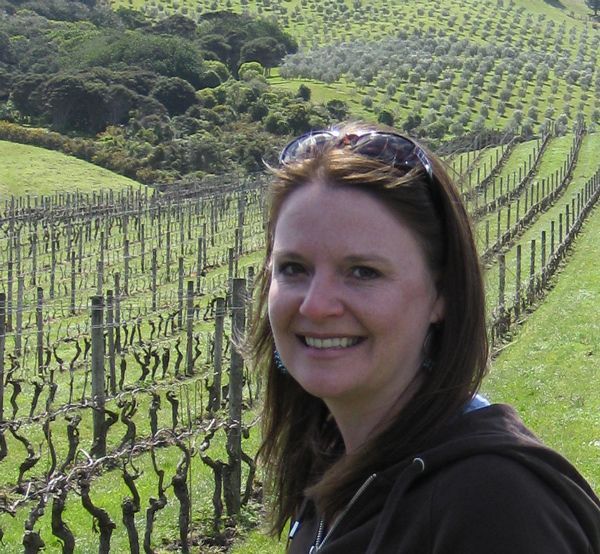 Laura Lynch, creator and writer of Savored Journeys, is an avid world traveler, certified wine expert, and international food specialist. She has written about travel and food for over 20 years and has visited over 75 countries.