Machu Picchu, the breathtaking historic Incan citadel located high up in the Andes mountains of Peru, is a must-visit destination for travelers seeking adventure and a glimpse into ancient history. Choosing the best time to go to Machu Picchu can be a challenge, as you need to consider factors such as weather, crowds, and overall travel experience.
With proper planning, you can maximize your enjoyment and create unforgettable memories during your trip to this iconic location. I can't even express how moving it is to see this place, built hundreds of years ago. The journey is absolutely worth it!
With work and life schedules, it can be difficult to get away at the ideal time. But Machu Picchu is one of the places you do have to carefully plan, because certain times of the year are more difficult.
Machu Picchu is open year-round, so you can go anytime. But we think the best time to go is during the dry season, which os from May to October. During this period, weather conditions are more favorable, with clear skies and mild temperatures ranging from 60-77 degrees F (15 to 25 degrees Celsius).
The rainy season is from October to April and there can be heavy rainfall, slippery trails, and limited visibility. That being said, you might just get lucky in the low season with great weather and smaller crowds, like I did. I went in March and it was nearly perfect (with only a little rain).
The less-crowded months of May, June, September, and October offer an added advantage by allowing you to explore the site at a more leisurely pace.
We'll break down each season in more detail below. Also see our posts about planning your trip and how to get from Cusco to Machu Picchu.
Key Takeaways
The optimal time to visit Machu Picchu is during the dry season from May to October.
Less-crowded months like May, June, September, and October offer a more enjoyable experience.
While the rainy season presents some challenges, Machu Picchu remains a captivating destination all year round.
Ideal Times for Visiting Machu Picchu – FAQs
What is the ideal season for visiting Machu Picchu?
The ideal season for visiting Machu Picchu is during the dry season, which typically runs from May to October. During this time, you can expect fewer rainy days and cooler nights, making it perfect for exploring the famous site. The best time to visit Machu Picchu is between May and June or September and October.
Which months have the least crowds at Machu Picchu?
The least crowded months at Machu Picchu are usually September and October. These months offer a good balance of pleasant weather and fewer tourists, ensuring a more comfortable and enjoyable experience.
How does the rainy season affect a trip to Machu Picchu?
The rainy season in Peru generally occurs from November to April. During this time, the weather can be unpredictable, with heavy rain showers, sometimes fog, and possible landslides or road closures. Despite the challenges, visiting Machu Picchu during the rainy season could still be worthwhile due to fewer tourists and a more lush and vibrant landscape. However, if you're planning on trekking, it's best to avoid this time of year, as trails can become slippery and potentially unsafe.
What is the optimal duration for a visit to Machu Picchu?
The optimal duration for a visit to Machu Picchu largely depends on your personal preferences and available time. Generally, allocating one full day for exploring the site is sufficient to appreciate its beauty and historical significance. However, if you plan on combining your visit with other nearby attractions, such as the Sacred Valley or hiking the Inca Trail, you should allow for a few extra days in your itinerary.
How far in advance should a Machu Picchu trip be planned?
To fully enjoy your Machu Picchu experience, it's recommended to plan your trip at least six months in advance. This allows ample time to secure permits, book accommodations, and arrange transportation. If you're planning on hiking the Inca Trail, it's important to know that permits can sell out months ahead, so booking early is crucial.
Do specific months offer better experiences in Peru?
While each month has unique benefits, visiting Peru between May and October generally offers the most favorable weather for outdoor activities, including sightseeing at Machu Picchu and hiking. As mentioned by New Peruvian, June, July, and August offer sunny days, clear skies, and colder nights, which are ideal conditions for exploring the ancient ruins.
Dry Season
The dry season, which takes place from May to October, is generally considered the best time to visit Machu Picchu due to its clear skies and minimal rainfall. During this period, you can expect optimal visibility of the ruins and surrounding landscapes.
The average temperature during the dry season ranges from 50°F to 77°F (10°C to 25°C), making it comfortable for exploring the site and embarking on hiking adventures, such as the Inca Trail or Salkantay Trek.
However, keep in mind that the peak popularity of Machu Picchu occurs between May and September. While the weather may be agreeable during these months, you might also encounter larger crowds. If you prefer a less crowded experience, consider visiting during the shoulder months of the dry season, around late April, early May, late September, or early October. This way, you can still enjoy pleasant weather while avoiding peak tourist season.
Rainy Season
Conversely, the rainy season runs from November to April. During this time, the weather is less predictable, and you may encounter heavy rainfall and reduced visibility. Despite the potential challenges presented by the wet season, Machu Picchu remains a captivating destination.
The average temperature remains relatively stable, ranging from 52°F to 75°F (11°C to 24°C). Additionally, the lush green vegetation surrounding the site is even more vibrant due to the increased rainfall.
Low Season
The low tourist season, which occurs from November to March, is characterized by increased rainfall and potential flooding. While it may be tempting to visit during this period to avoid the crowds, be aware that the likelihood of experiencing adverse weather conditions is higher, and some trails, such as Salkantay, may be closed or inaccessible.
How to Do Machu Picchu
When scheduling your visit, also consider the time slots available for entry to Machu Picchu. The site now has "shifts" booked as time slots to enter and walk the complex. Weigh the pros and cons of morning and afternoon visits, as each option offers a different experience. Keep in mind that your preference may also influence the availability of accommodations and guided tours.
To begin your journey to Machu Picchu, you'll likely start in Lima, the capital of Peru. From there, you can fly to Cusco, the nearest major city to the famous Inca site. Prepare for a change in altitude, as Cusco and Machu Picchu are both located in the Andes mountains, with altitudes of 11,152 feet and 7,972 feet, respectively.
Once you arrive in Cusco, it's common to spend a day or two acclimatizing to the altitude before heading to the Sacred Valley. Attractions in the Sacred Valley area, such as Ollantaytambo, are not only exciting places to visit but also provide a lower elevation that can help you adjust to the higher altitudes of Machu Picchu.
Next, you'll need to decide how to reach Machu Picchu itself. One popular option is to take a train to Machu Picchu, which usually departs from either Cusco or Ollantaytambo. The train will take you to the small town of Aguas Calientes, located at the foot of the mountain ridge where the ruins lie.
If you're more adventurous, you may choose the famous Inca Trail, a four-day trek that takes you along ancient Inca pathways and through the stunning Andean scenery. It's important to note that the Inca Trail is closed for maintenance in February, so plan accordingly.
It's crucial to secure your Machu Picchu ticket in advance, especially during peak travel seasons. Many visitors also choose to join Machu Picchu tours guided by experts who can provide valuable insights into the history and significance of this impressive site.
Guided Tour
I know a lot of people prefer to book their own journey and make their own plans, but I really highly recommend booking this guided tour instead. Why do I say that? There is a lot of planning involved in this journey, from buying the tickets to getting to the train station to getting a guide once you're there, and getting back home.
Every person touring Machu Picchu today has to have a tour guide. So why not make it easy on yourself and have someone else do the work for you. Then you can just show up and enjoy.
You can book this tour that arranges all the transportation and guides for you. It's a company called Exploor Peru that we work with personally. We trust them and know they will give you the best possible experience. They pick you up from your hotel, get you to the train station, coordinate your tour, and get you back swiftly.
Staying in Aguas Calientes
Aguas Calientes, also known as Machu Picchu Town, is the gateway to the famous Machu Picchu site and an ideal place to stay if you don't want to do a quick one-day turnaround while visiting. A lot of people choose to stay in Cuzco, but it's a 3 to 4-hour each way journey to get to Machu Picchu from there, so if you choose to stay over instead, below are our recommendations.
Accommodation
There is a wide range of hotels available for all budgets in Aguas Calientes. Whether you prefer a luxurious stay or something more budget-friendly, you can find suitable accommodation for your needs. Some popular hotels in the area include:
Like this post? We'd love it if you would share it with your friends on your social networks! You can share it easily by clicking the share links at the side of the screen. If you'd like to see more, join us on Facebook, Twitter, and Pinterest.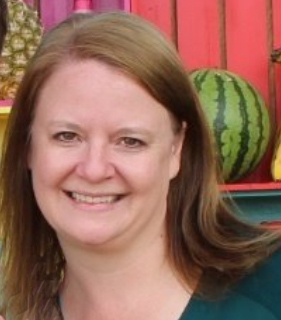 Laura Lynch, creator and writer of Savored Journeys, is an avid world traveler, certified wine expert, and international food specialist. She has written about travel and food for over 20 years and has visited over 75 countries. Her work has been published in numerous guidebooks, websites, and magazines.