For an exceptional whale watching experience, the San Juan Islands are definitely worth a visit! From orcas and humpback whales to porpoises and minke whales, these islands provide perfect whale-watching conditions for visitors, with calm waters and crystal clear visibility. The islands are some of the best spots along the Pacific coast to view whales from shore.
There are several variables to consider when deciding the best time to see orcas in San Juan Islands. Everyone hopes to spot these majestic creatures at least once in their lifetime, and there are definitely better times to attempt it, due to the natural patterns of the whales.
Planning your trip to San Juan Islands?
Where to Stay in San Juan Islands:
Best Tours and Experiences in San Juan Islands
>> Read more about the top things to do in San Juan Islands and which islands to visit.
When is the Best Time to See Whales in the San Juan Islands?
From May-October is when you're likely to have the best opportunity to catch a glimpse of the whales in the San Juan Islands. In particular, the main summer months of mid-June through early September are often considered the best by whale watching companies, because that's when they have the best success finding the whales on tours.
With that being said, the whales live in the San Juan Islands year round. In fact, the San Juan Islands are the best place in the world to see wild orcas. You'll also find humpback whales, gray whales, and minke whales here. They are just much more predictable with their patterns and sightings in the summer. You'll have to ask them why.
It's best to check with local whale watching professionals for times and locations for when sightings are best to ensure that you'll have the best chance of a sighting. That's why we highly recommend joining a whale watching tour while you're there. You can spot them from shore, but you'll have a much greater chance from the boat with professional spotters along.
Things to Know For a Successful Sighting
As I mentioned, whales have some typical patterns that you can count on to help you spot them. Even if you're not on a tour, you'll have a greater shot at seeing them if you follow these guidelines.
Always practice ethical viewing and follow all laws!
Orcas are most active in the morning, so try to get an early start.
They often feed near shore, so keep an eye out for them while you're on land.
They tend to travel in groups, so if you see one Orca, there's a good chance there are more nearby.
They're often seen breaching (jumping out of the water), which is a spectacular sight.
Remember to bring your binoculars and camera – you'll want to be prepared to capture this amazing experience.
What Kind of Whales Will I See in San Juan Islands?
A trip to the San Juan Islands can be an amazing opportunity for whale watchers. It's a great place to spot species like orcas, humpback whales, minke whales and gray whales, among others.
If you're lucky, you might see other species from far away such as pilot whales. Orcas, along with Pilot Whales, are not exactly whales, but actually dolphins. They are both from the Delphinidae group, known as Blackfish.
The Orca is the largest member of the dolphin family reaching up to 9m long and the pilot whale comes in second reaching 6m. Other differences you might spot are their coloration. Orcas have more black and white spots, while Pilot whales are mainly one color all over – a gun-metal grey.
While you've likely got your sights set on seeing whales, you don't want to miss the other things you'll see. Birdwatching is also a great activity in the area with plenty species such as bald eagles and ospreys that have made the San Juan Islands their home. There are also harbor seals, sea lions, river otters, and porpoises.
Best Places to See Whales from Shore in San Juan Islands
Spotting whales from shore is entirely possible, so keep your eyes open for breaches. The best time to see them from shore are the same – from April to October – but you can actually see humpbacks and minkes sometimes until December from land.
Locations like Lime Kiln Point on San Juan Island have viewing areas where you might spot whales with nothing but a pair of binoculars. Orcas swim through these waters, making for an incredible spectacle. However, now that the salmon population near Lime Kiln Point isn't as abundant, less whales spend time there.
To see whales from shore, you'll just have to get lucky. With luck, you can spot them all year around from shore on any of the San Juan Islands.
Will I See The Southern Residents?
The southern resident killer whales, also known as The Southern Residents, are a unique and incredible species of orca whales indigenous to the San Juan Islands.
As their name implies, these distinctive orcas are easily recognizable by their markings and behaviors that set them apart from other local orca populations. They gained a special notoriety in the area.
They are among the most studied whale species on earth, thanks to many years of conservation efforts and research.
Southern Residents once flourished in the protected waters of San Juan Islands, but have become less abundant as the Chinook salmon they used to feed on have also dwindled. While you used to be able to see them swimming off Lime Kiln Point, it's unlikely these days.
San Juan Islands Whale Watching Tours
In order to have the best shot at seeing whales, a whale watching tour in the San Juan Islands is a must. A whale watching tour can be tailored to your interests, giving you a chance to spot incredible wildlife in the world's largest whale sanctuary.
Whale watching tours are an unparalleled way to appreciate the beauty of the San Juan Islands. Floating along the waters with professional guides is definitely the way to go, because they have a whole network of spotters and methods for locating whales that you wouldn't otherwise have access to.
There are many whale watching companies you can go with. We will recommend our favorites below. But first, you should also consider the fragile ecosystem that these creatures live in and your own responsibility to ensure their well being.
What is Ethical Whale Watching?
The National Oceanic and Atmospheric Administration (NOAA) recommends following "responsible viewing guidelines" when visiting any area with whales, dolphins, porpoises, or other marine life.
These guidelines ensure that the animals are not disturbed, harmed, or harassed in any way, and that their natural behaviors are not disrupted. Additionally, visitors must stay at least 400 yards behind and 300 yards to either side, plus 400 yards out of their path, from the whales to avoid putting them in harm's way.
Following the guidelines and laws is essential for preserving the beauty and biodiversity of these inspiring islands. If you're planning a whale watching trip to the San Juan Islands soon, be sure to follow these regulation. It could make all the difference in keeping these incredible creatures safe and healthy!
Our Top Recommended Tours
1. San Juan Safaris
This 4-hour whale-watching cruise leaves from Friday Harbor on San Juan Island and offers a unique experience, bringing participants up close and personal with the majestic whales.
Guests will have an opportunity to observe orcas, humpback whales, porpoises and minke whales in their natural habitat. Aboard a comfortable vessel equipped with knowledgeable guides, visitors can learn about the incredible wildlife of the area while exploring the waters surrounding Seattle's islands.
In addition to whale watching opportunities, guests may also be treated to sightings of bald eagles and ospreys soaring above or seals lounging along the shoreline. Whales have been viewed on over 90% of their tours.
2. Outer Island Excursion from Orcas Island
Outer Island Excursions takes visitors on a 3.5-hour whale-watching cruise from Eastsound on Orcas Island.
Led by naturalist guides and captains, climb aboard a Blackfish fleet vessel and travel through some of the most picturesque scenery in the Pacific Northwest searching for orca, humpback and gray whales.
Along the way, see ocean wildlife in their natural environment, like seals, porpoises, sea lions and otters — plus a wide variety of birds and more. Sightings are guaranteed from April through early September.
Frequently Asked Questions
Where is the best place to see orcas in the San Juan Islands?
Lime Kiln Point State Park is often referred to as the best place in the world to view orcas from land. It's a great spot for watching the Southern Resident killer whales, especially during the summer months. The park has a designated whale-watching platform that offers a good vantage point. However, keep in mind that orca sightings can never be guaranteed in the wild, as they are wild animals and their movements can be unpredictable,
What time are orcas most active?
Southern Resident Killer Whales are known to be more active during the daylight hours, especially in the morning and late afternoon. Transient Killer Whales are known to be active throughout the day, while Offshore Killer Whales inhabit deeper waters and hence are less frequently encountered by whale watchers. They are known to travel and forage throughout the day and night.
Can you see orcas from shore in San Juan Islands?
Yes, you can see orcas from shore in the San Juan Islands, at certain locations. One of the most famous spots for shore-based orca watching is Lime Kiln Point State Park on San Juan Island. This park is often called the best place in the world to view orcas from land.
CONCLUSION
If you find yourself in the San Juan Islands and have a hankering to see some orcas, don't worry – with a little bit of research and planning, you're sure to have a whale of a time. (See what we did there?)
Following the guidelines set out by tour groups and local organizations is key to making sure that both you and the whales have a safe and enjoyable experience. So go forth, do your homework, and enjoy one of nature's most incredible creatures up close and personal.
Like this post? Why not save it to Pinterest?
FOLLOW US on Pinterest, Instagram, Facebook for more great travel inspiration and tips.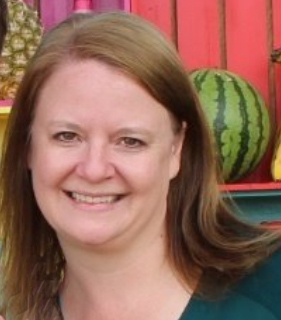 Laura Lynch, creator and writer of Savored Journeys, is an avid world traveler, certified wine expert, and international food specialist. She has written about travel and food for over 20 years and has visited over 75 countries. Her work has been published in numerous guidebooks, websites, and magazines.