Why deal with pulling along a clunky suitcase anymore, especially when a travel backpack can fit everything you need and is super comfortable to wear. The key is finding the best travel backpack for the type of travel you do. There isn't a one-size-fits-all. The best travel backpack is versatile and easy to carry, and conveniently fits all the stuff you need to carry without becoming cumbersome or disorganized.
With airline checked luggage rules becoming super stringent and expensive, it's more important than ever to invest in a sturdy and durable travel backpack as your only luggage. I'm talking about a high quality backpack that is made for travel, has all the right features and can protect both your belongings and any valuables you place inside.
Below you will find Savored Journeys' guide to choosing the best travel backpacks 2018 to make the agonizing chore of finding the best backpack for travel an easy one for you.
While we're on the subject, you might also find these packing posts useful:
See all of our travel gear reviews.
Best Travel Backpacks for 2018
In case you don't have a lot of time to read all of the reviews below and you're just looking for a list of the top travel backpacks, we've put together a quick-pick table for you. Everyone's needs vary, but you should be able to find a backpack in this list that suits your needs – from hiking to laptop bags.
Why you need a travel backpack
If you're a suitcase traveler, I know it will be difficult to get you to change your mind, but I think you might if you see all of the great benefits of carrying a backpack. I think some people find comfort in pulling along their stuff. But for those of you who are looking for a different, and better, way to pack, it doesn't get more convenient than using a top rated backpack for travel.
⇒ It's easier to carry luggage than to pull it
The moment I decided to switch from a suitcase to a backpack was when I was lost in Belgrade, trying to find my hotel, all the while pulling my wheeled suitcase along the cobblestone streets. It was a lot more struggling and yanking than pulling. I couldn't help but lament how much easier it would have been if I was just carrying a backpack instead.
You might think that carrying a backpack is just trading off the struggle of pulling for the weight of a heavy pack, but I don't find that to be the case. With a well-constructed backpack, the weight is evenly distributed among your back, shoulders and stomach muscles. Of course you feel the weight, but carrying 20 pounds on your back in a well-built travel backpack is nothing. Don't get me wrong, if you're using the wrong backpack, it can feel like a boulder strapped to your back. But that's why I've done all the research and provided you with the best rated backpacks, right here.
Check out our guide to finding the best carry-on backpack for your travels.
⇒ Perfect size for leisure travel
Another common reason suitcase users don't want to switch to a backpack is that they aren't big enough. I will concede that if you're using larger than a 25″ suitcase, a backpack is not for you. I fit everything I needed for a 60-day trip to Spain in a 25″ suitcase. That's a LOT of stuff. You aren't a light packer, and there's nothing I can do for you. But if you typically use a carry-on size suitcase, there is an equivalent sized backpack that can fit just as much stuff, and can also be squished inside the baggage sizer at the airport so you can get away with just a little more.
A 44L travel backpack, like the awesome one we just reviewed by Cabin Zero, is the perfect substitute as a carry-on backpack. To best illustrate my point, our favorite carry-on size suitcase, the
TravelPro Maxlite 4, is 21 x 14 x 9 inches and weighs 7 lbs. The Cabin Zero bag is 21 x 15 x 8 inches, but it only weighs 1.5 lbs.
⇒ See more about the Cabin Zero lightweight carry on backpack below
If you use larger suitcase, you just need a large travel backpack. Take for instance the very popular Osprey Farpoint 70 Travel Backpack. At 26 x 13 x 13 inches, it's as big as a typical 25″ suitcase, especially when you take into account the backpack doesn't have bulky sides and wheels. There are, of course, even larger backpacks, but I would only recommend going to a larger size if you're planning to be backpacking for many months, and even then, I just don't think it's necessary to carry that much stuff. A 70L backpack will be heavy to carry.
⇒ See more about the Osprey Farpoint 70 large travel backpack below.
Important Travel Backpack Criteria
The criteria we're looking for in a top travel backpack are:
1. Comfort Features:
Thick, padded straps
Sturdy Frame or back plate
Sternum and waist straps
Ventilation
2. Packing Features:
Useful compartments
Easy to get things in and out
3. High-Quality Material and good workmanship
4. Security Features:
Lockable zippers
Theft ID tags
5. A good warranty
Travel backpacks come in many different shapes and sizes. There's not a one-size-fits-all backpack I can recommend that will meet everyone's needs. To make the selection process easier, I've broken the top backpacks out into categories, below. Take a minute to think about what you need in a backpack before you dive in. Which type of travel backpack are you looking for? You can browse them all, or use the links below to jump to the one you need.
You will find a review of the best backpack brands and styles below for each category. These are based on my opinion and the customer ratings from five different online stores that stock these top backpack brands.
When we talk about carry-on backpacks in this section, we're referring to a small backpack that can be used as an extra bag, to hold just your day essentials. Usually this size backpack is used by someone who uses a standard suitcase as their main luggage, but wants to have their smaller items that they need handy for a flight in a backpack. If you're looking for a carry on backpack that can replace a suitcase but fits airline regulations to be taken on the plane as a carry-on item, please read our guide on the best carry on backpack.
Osprey is a leading brand in backpacks. They have a backpack that can suit just about any need, and the 28L Quasar is the one we like most as a carry on. It's a convenient size for taking on an airplane or train to carry all your entertainment options, plus a change of clothes, in case your luggage gets delayed. There are many internal and exterior pockets to keep everything organized, including a laptop sleeve and front-panel bungees to quickly secure a jacket or sweater.
The front pocket has a few slots and a zippered pouch to keep everything in its place. The flap opens halfway to allow for easy access, so you're not forever digging around inside for something. There's a top zippered pouch that has a soft lining so your phone or sunglasses can be stowed without the possibility of being scratched. And the side mesh pocket will hold your water bottle.
Osprey is also great about providing sizing options for the different members of your family so everyone is comfortable when carrying the backpack. They have a women's model, the
Questra, and a child's model too, both that are designed with specific size requirements in mind.
For some peace of mind, Osprey includes their All Mighty Guarantee for life, meaning they will repair or replace any damage to your bag forever, no questions asked.
Buy the Osprey Quasar 28 Pack
Best Large Travel Backpack
The size of some large travel backpacks will blow you away. You might not want to carry it once you've got it all packed up, but you can buy an 80L backpack. I personally draw the line at a 44L backpack, because the weight it can hold is about all I want to carry, but if you're looking for a large travel backpack, you'll be happy to see there are many choices. A 70L backpack is a great compromise of space and weight.
Some travel requires more space for everything you need along the way, especially hiking and longer backpacking trips. That's where the Osprey Farpoint 70L comes in handy. If you need space, this is the backpack to do it. Of course, this backpack can't be used as carry on luggage because of its size, but it has a handy back panel that hides away the shoulder straps so they won't get caught on something or destroyed as they move along the luggage belt, one of my favorite features of this backpack.
The large main compartment can hold way more than you might think. The only consideration is too make sure you don't fill it too full because it can be really heavy. Fortunately, the LightWire frame suspension and hip belt helps to transfer the load across your whole back and hips, so it doesn't feel so heavy. The mesh backpanel helps with ventilation.
Another of my favorite features of the Osprey 70L is the front detachable day pack. While connected to the main backpack, the front pack acts as a large front compartment for items that you want to keep really handy. When you arrive at your destination and need a smaller daypack to carry a few things in, you can just detach the front pack and take it with you.
In a backpack this large, I look for maximum organization. It's great to be able to fit so much, but if you can't access it easily then it's just a huge pain – one you definitely don't need while traveling. The Farpoint has a large internal storage area that can be packed almost like a suitcase, because the front panel zips all the way down. There's an internal mesh zippered pocket to store larger items like a Kindle, books and brochures, etc. The front pack provides a lot more space for smaller items.
Osprey is a popular brand of backpacks and they have almost any size you could ever need. If this 70L backpack is too large (or not large enough) check out these additional Osprey Backpack
choices.
Buy the Osprey Farpoint 70 Travel Backpack
Best Travel Backpack for Europe
Traveling in Europe is a unique experience that is unlike traveling in other areas because of the propensity to hop around frequently from country to country. You need a backpack that will be flexible and useful enough for many different situations, whether that's taking a quick flight on Ryanair, packing into a very full subway train, or traveling on an overnight bus. You don't want to be bogged down with heavy luggage that's hard to pull on cobblestone streets, and you don't want a backpack that's too small to fit all the essentials you may need for a couple weeks or months.
If you're an economical packer and you choose what you need to pack smartly, the Osprey Farpoint 40 backpack is a really great choice for a Europe backpacking trip. There are a few main concerns your backpack needs to address. If you're going to fly, you don't want to pay twice or three times as much for your ticket just because your luggage is too large.
If you're going to take the subway, you don't want to constantly be bumping into people with your pack, and since there will be a lot of walking involved, you need a pack that is lightweight and easy to carry. The Osprey Farpoint 40 meets all of those needs.
First of all, the art of packing for Europe is different than other locations, if you're going to be staying for an extended period of time. You want to pack the right combination of clothing and layers to provide the greatest versatility, and remember that you'll be able to wash your clothes along the way. The Farpoint 40 has plenty of room in the large interior pocket for a clothing and extra pair of shoes. There's also an internal zipper pocket that can be used to hold toiletry items. The exterior pocket can be used for smaller items you need to get to quickly, like passports, electronics and camera.
The Osprey 40L can hold around 20 pounds worth of stuff, but the back panel, padded shoulder straps, hip belt and harness system will help distribute the weight. The backpack has two padded handles, on the top and one the side. When it comes to safety, you always want to keep at least the main compartment of your backpack locked when it's not in use. The Osprey's zippers have loops so you can lock them together. The bag also has dual compression straps to firmly hold in the load and protect against theft while it's being worn.
Buy the Osprey Farpoint 40 Travel Backpack
Best Lightweight Backpack
Some backpacks are already heavy before you even put a single thing inside. Take for instance the wheeled backpack listed below. That sucker is 6.5 pounds all by itself! Why make the load heavier to carry than it needs to be? A super lightweight backpack can cut pounds off the total, and I don't know about you, but that sounds really good.


The Cabin Zero backpacks are ultra lightweight. The 44L backpack weighs only 1.7 pounds. That's really astoundingly light. There's a 28L version that's only 1.3 pounds. Even the 44L version is airline-approved carry on size, so you can use it as your go-to carry on bag for travel.
I also really like the design and structure of the Cabin Zero backpack. It's got a boxy style that is perfect for use with packing cubes. Two large packing cubes fit perfectly inside the bag with space at head for other things like a pair of shoes or folded rain jackets. If you're sick of having to yank on the contents of your bag to get it out of the small opening, you will love this bag. They've made the main compartment open almost all the way, so it's easy to get things in and out without a struggle. It's made with a thick waterproof polyester material that feels very durable, has thick-padded shoulder straps, a full lining to protect the inside, heavy-duty lockable zippers, and reinforced stitching. What's not to like? Right!
Read our full review of the Cabin Zero Vintage 44L Backpack
Buy the Cabin Zero Vintage 44L Backpack
Best Travel Backpack for Laptops
If you regularly carry your laptop with you while traveling, it's just smart to find the proper backpack for it. It doesn't take much to rattle a computer. The last thing I want is to accidentally drop my bag and break my computer. Travel laptop bags have also gotten a security boost recently. Some are even TSA approved to go through the scanner with the computer still inside. Check out our list of the top travel laptops.

There are many things to like about this SwissGear ScanSmart backpack. The main feature of this backpack is the dedicated laptop section that allows you to pass through security screening at the airport without taking the laptop out of the bag. You can unzip the back section and lay it open flat on the scanner and it will pass right through with no worries, as long as the laptop is the only thing you've packed into the back section. It fits up to a 17″ laptop in the back pocket, that has a side zipper, so you don't have to open the main compartment to pull out the laptop. There is also a dedicated tablet pocket opposite the laptop section with a protective sleeve to keep your tablet safe.
The SwissGear computer backpack has padded, ergonomically contoured straps that conform to your back, so it doesn't dig in, even when it's packed full. The back panel is nicely padded and has a ventilation technology to keep your back from overheating. It also has a sturdy handle that helps distribute the weight when carrying it by hand.
It might look like a small bag from the images, but it can hold up to 31L. For me, that will easily accommodate clothing and accessories for a 5-7 day trip. For travel purposes, it has plenty organizational features and pockets, and it can double as a work/office bag, too.
There are multiple interior pockets for accessories, including a padded pocket with a headphone slot so you can store your phone or ipod and listen to music while on the go. Additional features that are nice to have are the side water bottle pocket, which I prefer to use for my travel umbrella, and the carabineer so you can attach things to the outside (like an extra pair of shoes!).
Buy the SwissGear ScanSmart Backpack 1900
Best Backpack with Wheels
If you're on the fence about a backpack because you don't always want to be carrying that much weight around, and you like to have the flexibility to pull it like a regular suitcase when the situation calls for it, you might want to consider a rolling backpack. Many of the best travel backpacks with wheels are streamlined and light, so you won't be bothered by the extra weight the wheels add, but it definitely will be bulkier and heftier than a regular backpack.
The top thing you should consider with a wheeled backpack is how well the telescoping handle can be hidden and whether that mechanism will be bothersome while carrying the backpack. The High Sierra wheeled backpack has a single-tube telescoping arm that retracts into a protected zippered compartment. When pushed in, you can't see anything but the wheels. The padded shoulder straps are also hidden behind the back zippered panel so they don't get in the way when pulling the backpack.
Speaking of the wheels, they are fairly sturdy all-terrain wheels in a corner-mounted housing to protect against wear and tear. They don't feel wobbly or cause the bag to waver when being pulled. It can become top heavy and tip over if the stuff inside isn't organized properly.
Inside the bag, there are many pockets for holding your gear. The rather roomy main compartment has a padded sleeve that will fit up to a 15″ laptop. A second main compartment has a good mix of both zippered and open pockets to hold small and larger items, like loose change or a 10″ tablet. There's a front compartment with organizers and slots for things like pens and credit cards. Overall, the bag is well-designed for space and convenience. The size of this bag is 20 x 13 x 8 inches. High Sierra has a slightly larger version that might suit you better if you need more space. Check out the
High Sierra Powerglide Wheeled Backpack. Aside from size, this bag also has a dual-tube telescoping handle that makes it even more sturdy on its wheels than the Freewheel version.
The only thing this bag really lacks is additional comfort features in the back. Many backpacks have a firm back panel with air ventilation, but this backpack does not, due to the wheel mechanism. If that's a drawback for you, I don't think you'll find a wheeled backpack with a different style back. It's just not possible for it to offer the same level of comfort as a traditional backpack.
The polyester material is durable and has a water-resistant coating to repel water. It also has reflective features for safety at night. It comes with a limited five-year manufacturer's warranty.
Buy the High Sierra Freewheel Wheeled Backpack
Best Packable Travel Backpack
We've all been in that situation where it would be really nice to have a small backpack for daytrips, so you don't have to lug around your bigger backpack all day. But who wants to take two backpacks with them, just for this? You don't have to give it a second thought with a packable travel backpack.
We use the 20L packable backpack for daytrips around our hometown, as well as a day pack for travel. It can shrink down to a really small size, so it can be stuffed into a coat pocket or inside a purse when you're not using it. If I pick up something along the way that I don't want to hold, I just pop out the Outlander and I have an instant backpack.
The Outlander backpack weighs just 7 oz, so it adds nearly no weight to your main travel backpack when you're leaving town. That means you can take it with you in case you need it and it's not a big space waster. Its small size doesn't mean it's lacking in features, though. It has the typical main compartment and zippered front pocket, plus a zippered internal pocket and two mesh side pockets for water bottle and umbrella.
The bag is made from rip resistant Nylon that is also water resistant, so it can be trusted to last. It has adjustable, breathable straps so it's comfortable to carry around. If it doesn't hold up for any reason, there's a lifetime warranty.
Buy the Outlander Packable 20L Backpack
Best Backpack for Hiking and Backpacking
When it comes to finding the right backpack for hiking, there are many choices you need to be aware of, along with their distinct differences, so you're sure to get exactly what you want and expect. We're only going to cover internal frame and hiking day packs, because those are the most widely used travel backpacks for hiking and long-term backpacking.
*Internal Frame Hiking Backpacks*
Depending on the length of your hiking trip, you may want a 55L or a 65L backpack. The smaller is better for a shorter trip that doesn't require as much gear. Teton is one of the top ranking hiking backpack brands, when considering features for the price. They have a 55L Sports Scout version and a
65L Sports Explorer
version.
The most important feature to look at on an internal frame hiking backpack is the frame and other comfort features. When carrying that much weight on your back for miles at a time, you need to be sure it doesn't make you slump under the weight or feel off balanced. The Teton has a multi-position torso adjustment, so it can be adjusted to fit your body properly. This makes it a good backpack for both men and women.
It has a contoured foam back panel to provide maximum airflow, lumbar padding around the waist with a sturdy waist belt, thick padded shoulder straps and a sternum belt. The backpack has a limited lifetime warranty.
There are multiple zippered and open pockets on either side of the bag to pack things you'll need to get to easily, plus there is a pass through pocket behind those side pockets that can hold tent poles or other long gear. On the bottom of the bag is a convenient sleeping bag compartment.
Buy the TETON Sports Scout 3400 Internal Frame
If you live in a rainy city, like Seattle or London, or if you're an outdoor adventurer, you might be looking specifically for a backpack that is waterproof and can protect your stuff from water. Most backpacks have some degree of water resistance, but if you need more assurance than that, you'll want to find one that is guaranteed to be waterproof.
One of the best waterproof backpacks we've seen is the BackSak. It's made with vinyl-coated woven polyester and has watertight welded seams to keep it completely waterproof, even if you were to accidentally immerse it in water. You can take it on a sailboat or even rafting and feel confident that it won't get wet inside the main compartment. There is an outer zipper pocket that is called "splash proof" but it's not technically waterproof, so you wouldn't want to put anything in that pocket that you don't want to get wet.
The bag's 35L size is great for longer trips, but isn't too large to feel bulky or unnecessary. The interior of the bag has one large compartment where you'll want to keep everything you don't want to get wet. You can close the bag in two different ways, by rolling the top down a few times and securing it with the top clip, which forms a handle for the bag at the top, or you can clip it to the sides to form a tightly bundled pack.
The BackSak has a lot of other features that make it comfortable to wear, like the padded back and adjustable, cushioned straps. It has reflective trim to keep you visible in night situations. There are also a few rings at the sides to clip on a water bottle and other gear.
Buy the BackSak Waterproof Backpack
Conclusion
Hopefully I didn't overwhelm you with all of these travel backpack choices. There are so many different types to choose from. If you can narrow it down to a specific category, then this list of the best in each category should really be useful. If you have any other backpack or packing questions, feel free to ask!
What is your favorite travel backpack? Share it with us in the comments.
(Disclaimer: Savored Journeys is a participant in the Amazon Services LLC Associates Program. For more information see our Disclaimer page.)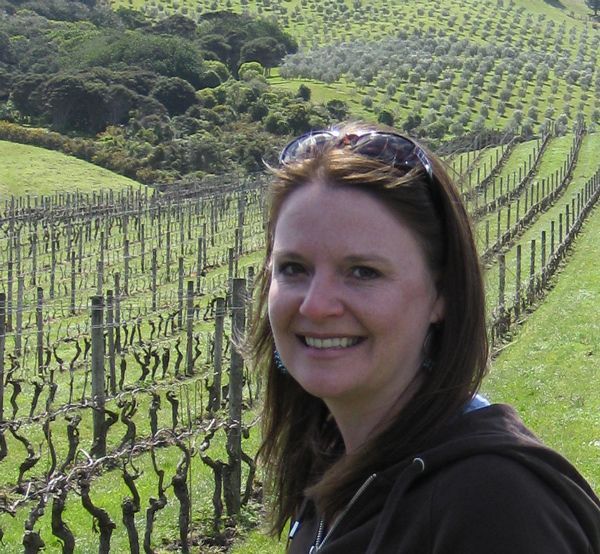 Laura Lynch, creator and writer of Savored Journeys, is an avid world traveler, certified wine expert, and international food specialist. She has written about travel and food for over 20 years and has visited 70+ countries.