Ever since I discovered a few of the best travel pants we've included on this list, they are almost all I ever wear. They are so comfortable and versatile; why would I choose to wear anything else?
One of the biggest travel challenges we all face is staying comfortable. When you're stuck on a plane for 10+ hours, what you're wearing suddenly becomes an issue. If you're a day hiker, you want pants that don't limit your range of motion. If you're on a city break, you want stylish travel clothes.
This is why we went on a mission to find the most comfortable and versatile travel pants for women (see our choices for men's pants here). The good news is that, after testing dozens of pairs, we found some really great choices!
To help you avoid all the necessary researching and testing involved in finding the best travel pants, I've put together a guide to the best travel pants and jeans to make the search easy for you!
» Want more travel gear reviews? Check out our favorite travel purses and travel sandals and walking shoes. And don't forget the perfect carry-on luggage.
Quick Pick List – Best Women's Travel Pants
Below are seven of our favorite women's travel pants. I own at least one pair of each of these pants. My favorite three are listed below, with four more under that. If you don't have time to read the full reviews, you can click directly to purchase through the links below (they are affiliate links – meaning we'll receive a small commission at no extra charge to you.)
*My Top Picks
Preview
Features

Aviator Travel Jeans

Super comfortable
Flexible, durable, breathable
Stylish, modern design
Hidden security pocket
Handcrafted in the U.S. (can be shipped worldwide)

Buy Now

Read Review

Bluffworks Petaluma Pants




Extremely comfortable for all types of travel
Ankle slits & leg seam detailing add visual length
Smoothing stretch with light compression
5 total pockets, including 4 zipper pockets

Buy Now

Bluffworks Palma Chinos




Pockets galore, so your purse is optional.
Wrinkle resistant, quick drying, stretch twill weave.
Super comfortable and flexible

Buy Now

Bluffworks Joggers




Thoughtful, stylish featuresidden drawstring waistband, flat front ankle hem8 pockets, amazingly comfortable

Buy Now
What to Look For in the Best Women's Pants for Travel
⇒ Comfort
My main reason for wanting to find the best travel pants was for comfort on airplanes. I need to sit for long periods of time in these pants without them digging into my skin. I want pants that don't restrict my movement or pull down in the back when I bend over. I am also looking for a pair that doesn't stretch out after prolonged wear.
⇒ Lightweight Material
We pack really light using just a carry-on backpack, so lightweight and compact are top on my list. Even when I use packing cubes, I still can't fit in multiple pairs of regular pants or jeans. A good pair of travel pants will be lightweight, yet durable.
⇒ Wrinkle-Resistant
I really hate it when we arrive at our destination and all of our clothes are wrinkled. I don't want my travel pants to wrinkle during travel. If I forget to fold my pants before bed, I'd love for them to not be wrinkled in the morning. Wishful thinking? I actually found a few pairs of travel pants that don't wrinkle.
⇒ Versatility
One very important thing for me is versatility. Being a light packer, I don't pack multiple pairs of pants. I need one pair to do double duty, so it can be worn during casual and dressy situations. I want to wear a pair of travel pants during the day for tours and then wear them to a fancy dinner without anyone noticing.
Multi-Functional Travel Pants for Women
I like to think in terms of how I can pack the right clothing options for every situation without packing my entire wardrobe. This is where a good pair of travel pants comes in.
I highly recommend having at least one pair of black or dark grey travel pants. Why? Because black goes with everything, and because black pants can always be made to appear dressy.
If you buy the right pair of travel pants, they will be multi-functional enough to be worn in all of these situations without anyone wondering what you were thinking.
Dining out at a nice restaurant
Hiking
Walking around museums
Airplane travel
During hot summer days
On an impromptu run in the park
The Best Travel Pants Reviews for Women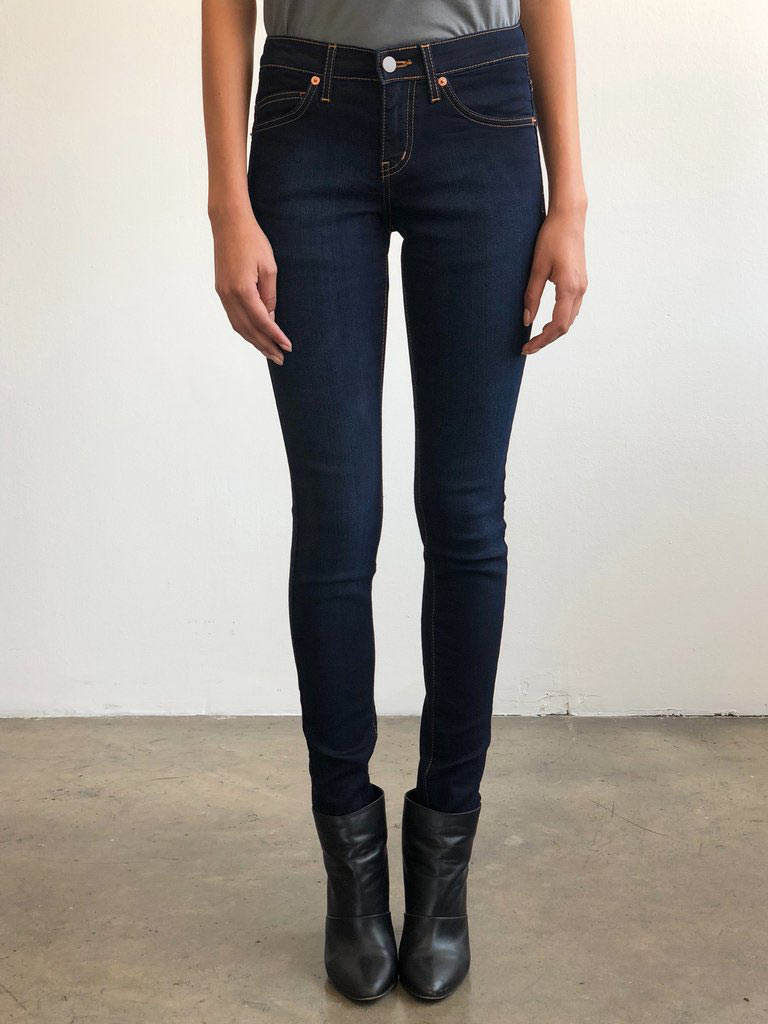 If I could wear stretch leggings all day every day on a trip, I would; but they just aren't stylish enough and the lack of pockets would drive me crazy. It doesn't matter, though, because I found Aviator travel jeans and they are even better than wearing leggings.
These are one of the most comfortable pairs of jeans I've ever had. Aviator's jeans are so comfortable, I can't imagine wearing any other jeans while traveling again. The Skinny jeans fit like skinny jeans, but they feel like leggings. All I had to do to find the right fit was order my regular size. I didn't try them on before ordering. And they fit perfectly.
The features of these jeans are what led them to be called the "best travel jeans in the world" by USAToday. They have deep front pockets (large enough to hold a cell phone, and two hidden anti-scratch zipper secure back pockets (large enough to hold a Kindle).
They are made from a premium stretch denim blend that's durable, fast-drying and easy to clean. I recommended not to put them in the dryer to extend their life, but that's not a problem because they dry very quickly.
Shape recovery is great – I've worn them for up to five days in a row without any issue with them stretching out. I appreciate the extra stretch so kneeling down doesn't cause the pants to ride down.
The colors I have are dark indigo (which is great for dressing up), black and silver. They also come in medium indigo and white. There are 3 different fits, so you can pick the one you like most.
They are made in a family-run factory in Los Angeles. If you order the wrong size, it's not a problem. You can return them for a new size. Worldwide shipping is available.
Pros: Very soft, comfortable, stretchy material. They look great on.
Cons: These jeans come in only one length, so you'll have to hem them, but Aviator offers a free hem. The seam in the crotch of mine stretched and started to come apart after 2 years (normal wear & tear)
⇒ Read our full review of these jeans here.
Key Features

Super comfortable
Flexible, durable, breathable
Stylish, modern design
Hidden security pocket
Handcrafted in the U.S. (can be shipped worldwide)

Buy Now
---
💲Everyone loves a discount! GET 10% OFF your Bluffworks purchase, exclusive for Savored Journeys readers. Use code SAVJOUR10 at checkout. CLICK TO SHOP
Bluffworks Palma Chinos
One of the best pairs of women's travel pants I own are Bluffworks Chinos. The thing I like most about this pair of pants is that they are incredibly lightweight and don't wrinkle. I can roll them up in a ball for two days and 5 minutes after I've put them on, they're smooth again.
Inside the front right pocket is a patch to fit your phone, or you can put your device in our signature phone pocket in the back right waistband. The rear welt pockets feature invisible zippers to provide security when traveling and peace of mind at home.
Our women's chinos have all the benefits of a quick dry, wrinkle resistant twill fabric, with the feel of cotton and a four-way stretch. Inspired by the traditional chino cut, these pants have a slightly tapered leg and sit at the natural waist with a 9" rise. Roll up the cuffs (or leave them long) and dress them up or down effortlessly.
I like the flexibility to wear them as long pants or as capris. They look nice and modern and streamlined. And best of all, they are super light, so they're perfect for a light packer. They currently come in 3 colors.
Pros: Wrinkle-resistant, soft, comfortable material, no large waistband to dig in
Cons: There might be too many pockets?
Key Features

Comfortable, relaxed fit, and cozy
quick dry, wrinkle resistant twill fabric
6 total pockets, including 2 zipper pockets
Signature waistband phone pocket

Buy on Bluffworks
---
Bluffworks Joggers
Bluffworks Naha Joggers are probably some of the most lightweight, comfortable pants you can find. They're great for traveling because they're so comfortable for the plane and long road trips, in a very casual style.
I'm always into a capsule wardrobe and these joggers are a great addition to the Bluffworks collection. The chinos are great for during the day, these joggers are perfect for relaxing and being casual, and the Petaluma Ponte pants are great for evening wear.
As with all Bluffworks clothing, there are 8 pockets so you can go hands-free, if you want to, including a set of low-profile cargo pockets, and an internal patch pocket for your phone.
Made from a stretchy polyester/spandex weave that inherently resists wrinkles, these navy joggers are the very definition of easy care. With thoughtful details, such as a drawstring waistband, leg seam detailing, and half-cuffed ankle with flat front hem, these stylish women's joggers are truly in a class by themselves.
Pros: Super comfortable and soft material, very lightweight
Cons: Drawstring waist is a bit stiff
Key Features

Comfortable, relaxed fit, and cozy
Lightweight, stretch weave with a silky handfeel.
Quick-drying fabric with water and stain repellent properties.
Leg seam detailing adds slimming effect.

Buy on Bluffworks
---
Probably the most versatile of all the pants we've reviewed, the Bluffworks Ponte pants can be worn in almost any situation. They are the closest to stretch pants – reminiscent of yoga pants, but thicker – and definitely the most comfortable to wear. As Bluffworks puts it, they are "Athleisure meets business casual".
Pull them on like leggings – no zipper or clasp – and The material is a tightly woven double-knit fabric that's soft and naturally wrinkle resistant. They also have anti-mocrobial properties so you can wear them more than once between washes – perfect for a long weekend getaway. You can wear them out walking around during the day and dress them up with a nice shirt – perhaps the Bluffworks Azores blouse – for a classy dinner date.
If anything, they almost look too nice to wear for adventure travel, because of their sleek, soft fabric. While they fit in better for the office or museums and afternoon tea stops, I'd definitely still wear them hiking because of their stretch and comfort.
Bluffworks is really great for pockets. there are 5 total pockets, including 4 zipper pockets, for security.
Pros: Extremely comfortable, easy to dress up
Cons: Not as versatile for adventure travel
Key Features

Smoothing stretch with light compression
Ankle slits & leg seam detailing add visual length
Quick drying, wrinkle resistant and stretch
Machine washable
Hidden waistband pocket for cards and cash.

Buy Now
---
These are one of the most comfortable pairs of pants to wear, they are very lightweight and easy to take care of, and they are versatile enough to wear in multiple situations. I am very picky when it comes to comfort. I don't want pants to be tight around the waist so that they are restricting when sitting for long hours on a plane. I want them to feel like I'm wearing yoga pants instead. These are fantastic.
There is a double snap button closure at the waist that lays flat and doesn't dig in. They stay in place without having to pull them up all the time and they don't really stretch over time, so if you wear them for 4+ days without washing, they don't start to fall down and become uncomfortable after getting stretched out. T
he material is soft and lightweight. They take up practically no space. I could fit 3 pairs of these in the same amount of space as one pair of jeans.
The material has Omni-Shade included, which offers UPF 50 sun protection and water repellency. I also like the feature that allows you to roll the pant leg and secure it at just below knee length with the snap tie.
Even though these are active wear pants with lots of "on-the-go" features – like 2-way stretch material, zippered pockets, and articulating knees – the black ones can be dressed up to wear out to a nice dinner, if paired with the right top.
There are no visible logos or cargo-style pockets to give them away. Overall, these are a great pair of travel pants for women. I would recommend them over all of the others on this list. It's all about the little details.
Pros: Lightweight, versatile, very comfortable
Cons: Don't fit as true to size as expected. Can wrinkle easily.
Key Features

Water and stain repellent fabric
UPF 50 protection
Partial elastic waist for added comfort
Lots of pockets, plus hidden security pocket
Elastane 2-way stretch fabric with articulated knees

Buy Now

Buy on Amazon
>>Sign up for free shipping and exclusive member offers at Columbia.com.
---
There are quite a few differences between the PrAna pants and the Columbia pants. The PrAna Halle pants are made with 97% Nylon and 3% Spandex, and they have a thicker, slicker look and feel. The four-way stretch design with reinforced knees makes them really comfortable to move around in, so they're great for all types of travel situations, even in more adventurous situations.
I find them to be fairly wrinkle-free and quick to dry. This pair of pants has two pockets in the back with flaps sealed with silver buttons, plus a secret hidden pocket on the top right leg, which you can see fairly well, making this pair of pants not quite as easy to dress up.
The front closure consists of a zipper and two silver buttons. They are not as relaxed in the front as I would hope and the buttons do have a tendency to dig in after a few hours.
Aside from being really durable, breathable and water resistant, the Halle travel pants also have a roll-up feature, so you can easily turn them into shorts. They come in three different lengths and it's important to get the one that fits you right, or you may find the fit doesn't feel right and it's hard to keep them up.
Pros: Great for adventure travel
Cons: Side pocket makes them less multi-functional, hard to find the right size
Key Features

Trouser styling with snap front
Durable water repellent finish
Moisture managing and water resistant
Reinforced at the knees
Multi-functional and versatile

Buy Now
---
One of the most important pieces of a versatile travel wardrobe is a great pair of pants that can be worn in just about any situation. The Kyla pants by Arc'teryx are those pants. They are really comfortable, with a casual, light and breathable polyester taffeta material.
These pants are very lightweight so they are breathable and quick drying. That makes the perfect for summer travel. They have a tapered leg and a trim, casual style so they are great in many different situations. They have a slightly articulated knee for more flexibility.
There are pockets in the front and back, plus a low-profile zippered pocket on each thigh for your cell phone or room key. I really like the feel of these pants. They're soft and slightly stretchy. I find them to be very comfortable.
Key Features

Stylish, casual design
Breathable, Quick-Drying, Lightweight
Zip Thigh Pocket
Articulated Knees

Buy Now
Conclusion
Now that we've found these great women's travel pants, there's no need to go back to traditional pants. These have a lot of great features that are great for travel, but also fantastic for every day wear.
I think you'll love them as much as I do. If there are any pairs of travel pants that you love that I left off the list, let me know and I'll review those as well.
Like this post? Why not save it to Pinterest?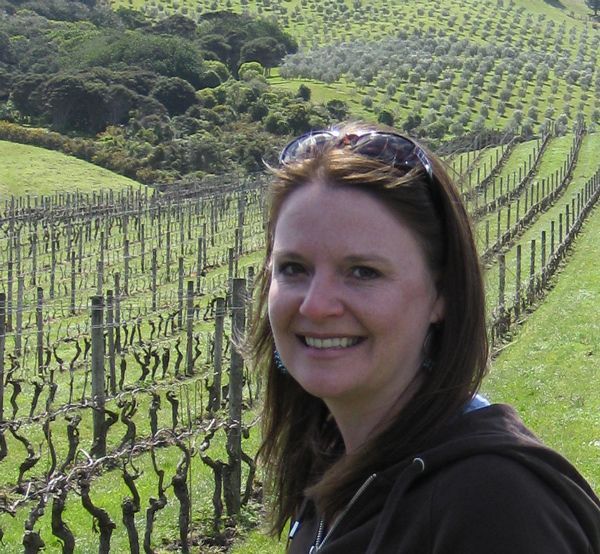 Laura Lynch, creator and writer of Savored Journeys, is an avid world traveler, certified wine expert, and international food specialist. She has written about travel and food for over 20 years and has visited 70+ countries.