travel gear reviews
. You may especially like our guide on the
best walking shoes for travel
.
Best Walking Sandals for Travelers
I love the ease of purchasing on Amazon, because you get really fast delivery (if you are a
Prime member
) and free returns, which is important when trying to find the right shoes. The products in this review are Amazon products, to make it easy for you to click to read reviews or check out pricing for the various styles of sandals we've chosen as our top picks.
What to Look for in a Walking Sandal
If you're going to be walking long distances, as you no doubt will be doing on a vacation, you need to make sure you're wearing the right footwear. Not only is it important to find shoes that are comfortable, but your feet still need to be protected too. That means not just any old pair of sandals will do the job.The main things you need to look out for in a proper walking sandal are:
Sturdy rubber sole with good traction
Comfortable, padded foot bed
Some arch support
Support for your foot to keep from rolling
Ankle straps that can be adjusted (if you'll be rather active)
We never recommend wearing sandals or flip flops for walking that have a flat and thin sole. These just don't provide enough support for your foot when walking is involved. We've only chosen sandals for this list that meet all of the criteria we think is necessary in a good sandal.Of course, you can be picky when it comes to what the sandals look like. That's why we've included 5 different styles to choose from. You can choose your favorite style from the bunch or mix and match to find the right combination. Maybe a pair of athletic sandals and a pair of more stylish sandals will form the perfect pair for your wardrobe.
Best Women's Walking Sandals & Flip Flops for Travel
This is one of my favorite pairs of women's walking sandals. They provide really great traction and are quite flexible, so you don't have to put extra effort into each step, just to flex the rubber sole. The top two features of these shoes are the extra rubber stopper padding that protects your toes and the Cleansport NXT material that provides natural odor control. These shoes can also be machine washed.They look nice enough and are streamlined enough to wear with a skirt or dress without looking frumpy or discordant (depending on which color you get, obviously). The black ones really can be worn with many different things.The heel strap on these sandals is not adjustable, but the strap that goes over the foot is a velcro adjustable strap. It's important to note that the straps are not flexible and can feel tight around your foot. For me, this is a good thing because it makes them feel secure and protective for my ankles, but you may find them to be a bit tight.⇒ If you like these sandals, you may also like the
CLARKS Women's Breeze Sea Flip-Flop.
Pros:
Comfortable and stylish, come in many different colors, good traction
Cons:
No flexibility in the strap.
Buy Now
★
Read more reviews for the Keen Women's Rose Sandals
---
* Best sandals for adventure and sporty travel
If you're looking for a more sporty, atheletic sandal that can be used for hiking and slashing through water, the Teva Tirra Athletic Sandal is for you. It's made with a rubber sole that is really sturdy, durable and provides great traction. It has a cushioned Shoc Pad in the heel to absorb the impact of whatever your adventure entails.The shoes have an adjustable strap around the ankle that closes with velcro. It's important to remember that the W on the shoes stands for womens, not for wide. If you have wide feet, these may not be the shoes for you – the strap often isn't long enough to go over the foot.These shoes are sporty, so they aren't really suitable for dressy wear in the evenings. However, Teva does make this sandal without the ankle strap, which I think is the perfect compromise for me. They are still great shoes with all the padding and comfort, but without the ankle strap they are much less athletic looking, making them more versatile to wear with anything.
Pros:
Very comfortable, non-slip, adjustable strap. Great for adventure travel.
Cons:
Velcro can stick to pants as you walk. Not meant for people with wide feet. The pattern in the footbed can aggravate the feet after long use.
Buy Now
★
Read more reviews for the Teva Tirra Athletic Sandals
---
* Most versatile, wear-with-anything sandals
I've always liked Born brand shoes. They have really comfortable in soles – cushy and soft. These have a sturdy rubber sole that won't become slippery in rainy weather. The rise of the heel is 0.75 inches, so if you're looking for a flat shoe, this is the closest you'll get.The straps around the foot don't feel constricting, unless you've chosen the wrong size. The X strap that goes over the foot is snug and doesn't run again the skin. The heel strap isn't super tight so it doesn't feel constricting.The best part about these sandals is their versatility. They go easily with casual shorts or dressed up for an evening out. They are really lightweight too, so they are a
light packers
dream. I don't really feel like I need to pack another pair of shoes in the summer, because these fit all situations (unless you're being more active/athletic – ie, they aren't good for hiking).
Pros:
Cushy foot bed. Can we worn with everything. Stylish. Don't need time to break in.
Cons:
The straps can become stretched out over time. The design on the foot bed can be irritating to the bottom of the foot.
Buy Now
★
Read more reviews for the Born Atiana Sandal
---
* Best dressy sandal
These are the sandals for women who aren't going to be doing sporty or adventurous things, and prefer to have a nice-looking, dressier sandal. These come in two colors (brown and black) and they pair well with just about anything you might be wearing, including dressier clothing for a nice dinner.They have an adjustable ankle strap that can be moved to fit your feet, which is great if you're like me and one foot is slightly longer than the other. The suede foot bed is comfortable and soft. It is an ortholite footbed with cushion soft technology, so it's made for maximum comfort. It absorbs water so the foot bed never becomes slippery. You can also easily clean the suede to prevent smelly shoes.I've worn these sandals for walks up to 7 miles with no foot pain. They offer good arch support and the ankle strap keeps your foot firmly in the shoe to prevent ankle issues.
Pros:
Very comfortable foot bed. Can be worn for long distances. Versatile with all clothing.
Cons:
Suede needs to be cleaned regularly to prevent smelling.
Buy Now
★
Read more reviews for the Clarks Leisa Annual Sandal
---
Clarks is a trusted brand for women's footwear and they live up to that standard with these flip flops. I've often had trouble finding a pair of flip flops that doesn't rub between my toes as I walk, or cause a blister along the top of my foot. This pair has an adjustable top strap, so you can fit it to your own foot. They have a comfortable and flexible sole.These shoes to do have a slight heel on them of 1.18 inches. They also have a padded rubber sole to make them more comfortable for long distance walking.Most flip flops don't provide arch support, but these have a light arch support that helps make the shoe more comfortable for longer wear. I would choose these over a flat pair of flip flops any day. They are so much more comfortable. They also run rather narrow, so won't suit wide feet. These come in a variety of colors, so you can mix and match.
Pros:
Very comfortable, non-slip, adjustable strap
Cons:
The sole is rubber and can get slippery between the shoe and foot when you walk through water or your feet sweat.
Buy Now
★
Read more reviews for the Clarks Women's Brinkley Jazz Flip Flops
Best Men's Walking Sandals & Flip Flops for Travel
I've always found it difficult to find good-looking men's sandals that don't evoke thoughts of older men wearing them with white socks and fanny packs. But it is possible to find. Below are five of our favorites. All are from good, solid brands. They can be worn in any casual setting – cringe – with or without socks.
Keens are a great brand for active sandals with good, sturdy support. If you're planning on an active, adventure vacation, these shoes will suit you well. They enclose your foot, protect your toes, and are anatomically designed to provide better support for your foot.For hot days, they have a breathable mesh lining, so your feet won't sweat. They can also be washed if they get dirty or sweaty. The best feature is the sturdy rubber sole that won't slip, so you can hike in them, use them in the water, or just walk around the city. Be aware that they come in 2 different styles – H2 and non H2. The H2 ones are meant for water submersion. The non H2 have leather uppers, so they aren't ideal for water use.
Pros:
Great protection for your feet, good arch support and stability.
Cons:
Mostly enclosed upper doesn't allow a lot of airflow. Not especially stylish.
Buy Now
★
Read more reviews for the Keen's Mens Newport H2
---
* Best for comfort
You will have a hard time finding another pair of sandals that are as comfortable for walking as these Dockers. The foot bed is specially cushioned with a memory foam insert so it formed to your foot and provide the ultimate in comfort. Another great comfort feature is the heel padding underneath the strap. You can adjust both of the straps around the ankle to find the fit that's right for you.If you like to have a bit of extra room in the toe bed, you'll find these sandals fit the bill. They have a roomy, relaxed fit and are good for wide feet. Do note though that they don't come in half sizes.What we like about these sandals the most is their classy appearance. If you want to stay stylish and looking good, no matter what you're wearing, these sandals are a great choice. The leather uppers make them look expensive and nice.
Pros:
Very comfortable foot bed provides cushioning for long walks. These look great!
Cons:
No half sizes. The straps can be difficult to adjust.
Buy Now
★
Read more reviews for the Dockers Newpage Sandal
---
These are pretty much the classic sporty men's sandal that you see everyone wearing. They're pretty minimalist in terms of design. The straps are thin and soft material, so they won't chafe or rub against your foot.They utilize a rugged durabrasion rubber sole that is very durable and have a good grip. They also provide some arch support. Due to that, the shoe feels a little narrow because the foot bed contours around the foot. If your feet are prone to sweating, these are good option due to the anti-microbial surface, that can also be washed very easily.We've also been hearing that the
Teva Men's Terra FI 4
is slightly better than the Hurricane XL, because the strap and the padding has been improved, but we haven't had a chance to try them for ourselves yet.
Pros:
Sporty, thin straps, soft material. Good for all situations.
Cons:
Run a half size large. Straps can dig into your feet.
Buy Now
★
Read more reviews for the Teva Men's Hurricane XLT Sandal
---
ECCO is a shoe company that can be trusted to deliver quality. These Yucatan sandals live up to the expectation. They are comfortable to wear – with special features to keep your feet cool and fresh – and they keep your feet safe and prevent slipping in wet conditions.They have three points of adjustability, so fitting the straps shouldn't be a problem as it can be with similar sandals. They have a lightweight moulded EVA footbed with a microfiber cover, so even if you're walking long distances, you can expect the best cushioning and stability.In case you're worried that the cushioned sole will compact over time and take the comfort away, these shoes come with direct-injected PU mid-sole foam, so that just won't happen.
Pros:
Comfortable for long periods of walking, great technology built in that ensures quality.
Cons:
Not as stylish as other options. They look a little clunkier than others.
Buy Now
★
Read more reviews for the ECCO Yucatan Sandals
---
These flip flops are a good choice, especially if you don't like having the strap that goes around your foot with sandals. They will hold up for a long time. The leather ones have a nicer look to them than most flip flops that are a little too casual for wearing when your'e not on the beach. They are quick-drying. And they have arch support.They also have shock absorption with a molded EVA foam footbed and 360 degree heel airbag enclosed in soft polyurethane. All those fancy words to say that the foot bed is well padded and will provide comfort for your foot while standing or walking for long periods of time.What's the best part? There's a bottle opener embedded in the sole. In fact, Reef is the only men's sandal to have this bottle opener embedded in the sole. The shoes are handcrafted with a comfortable footbed and anatomical arch support, so they are great for walking longer distances.
Pros:
Comfortable for long periods of walking, breathable, stylish
Cons:
They are a little on the heavy side, and the wider strap can lead to more sweating of the foot.
Buy Now
★
Read more reviews for the Reef Men's Fanning
---
CONCLUSIONYou should easily be able to find a pair or two of great sandals on this list for both women and men. We've already vetted the quality and construction. All you have to do is make the decision.Do you have a favorite pair or travel walking sandals? Share your favorite with us! Disclaimer: This post contains affiliate links to products we use and love.
Like this post? Why not save it to your Pinterest board? ↓ ↓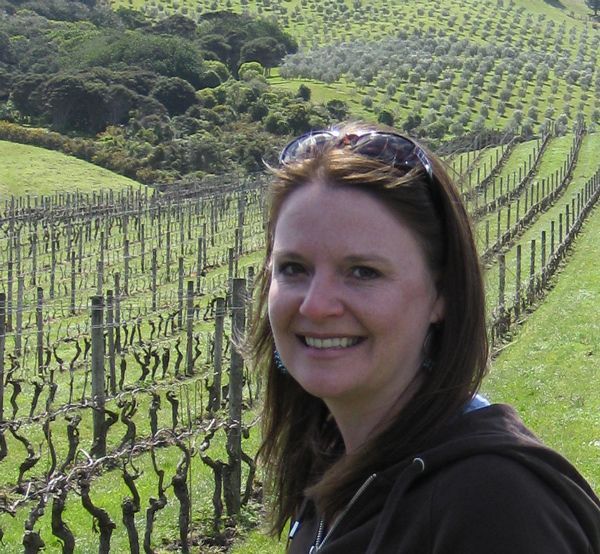 Laura Lynch, creator and writer of Savored Journeys, is an avid world traveler, certified wine expert, and international food specialist. She has written about travel and food for over 20 years and has visited 70+ countries.