You might have been aware that Mexico makes wine, but they've definitely got it going on in the Valle de Guadalupe, just 80 miles south of San Diego, where there are over 100 wineries, many of them welcoming visitors.
If you haven't heard of this region, you're in for a real treat. They make everything from Cabernet Sauvignon to Nebbiolo to Chenin Blanc, Rhone blends, and even Italian varietals. It's a region with a lot of passion and vision, which you'll see immediately in both the wines and the architecture.
If you're looking into what wineries in Valle de Guadalupe to visit, we've got an itinerary for you to make your trip easy to plan. The wineries are spread throughout the region, connected by dirt roads, and you almost always need a reservation.
Spending more time in Mexico? Check out our list of 8 beautiful places to visit in Mexico and check out all the delicious food you must try in Mexico. See our guides for Cancun, Mexico City, and Cabo San Lucas.
Best Time to Visit the Wineries of Valle de Guadalupe
The best time to visit the Valle for wine tasting is in the fall, when the vines are laden with grapes and you can get the full experience of the harvest. If you can't go then, the next best time is in the spring, from March to May. I would avoid the summer because it's too hot to enjoy the experience. Many of the wineries and tourist services are closed in the winter.
How to Get There
Getting to the Valle de Guadalupe will be easy if you have your own car. You will just drive south on the I-5 through the San Ysidro border crossing and then directly south for about 65 miles on Mexico's route 1, past Puerto Nuevo (more on that later), then head east to enter the Valle de Guadalupe.
Things get a little tricky when you don't have your own car (and your own insurance). If you need to rent a car, you will have trouble finding any rental company that will allow you to take it into Mexico. It would be better to get yourself to Tijuana or Ensenada to rent a car in Mexico.
We found one local L.A. company that reluctantly let us take their car to Mexico with an additional $35 insurance tacked on and proof of our own personal insurance. None of the major car rental companies were keen to let us do that.
We were also able to find two bus services (FlyAway and FlixBus) that could take us either from the Los Angeles airport or San Diego airport, to the border. At that point, we would hire a driver in Mexico to take us to Valle de Guadalupe. Here is a driver we found on Facebook.
Book a Tour
You can also get there via a tour, which will just be a there and back day trip.
3-Day Valle de Guadalupe Itinerary
We visited a dozen wineries in the Valle de Guadalupe, which is just a very small fraction of the wineries available. You can visit a large number of the 100 wineries in the area, but you'll have to do some work to find information on them.
The ones we visited fit into a nice itinerary that we spread over 3 days. Use this as a guide to get started with your planning. We've packed in a lot of tastings to this itinerary, so you can easily leave some out if you want.
Map of Valley de Guadalupe Wineries
Here is a Google Map to show you where all of these wineries are. They are spread out a little bit but we have grouped them into a 3-day itinerary below so you can see how to make them all fit together. Remember that the roads between them can be hard to traverse, so save enough time to get between.
Day 1
2pm – Arrive and check into your hotel – see recommendations below.
4pm – Vinicola Xecue – Tasting is $15-20. Cheese platters, fish tacos, and other food as well.
6pm – Terrace tasting at El Cielo (followed by dinner at one of their restaurants, if you choose)
El Cielo is also a very nice 5-star resort where you can stay the night. If you don't choose El Cielo, we highly recommend Contemplacion, which is about a 15-minute drive.
Day 2
9:00 – Breakfast at La Cocina de Dona Esthela (no reservations – the wait can be long)
11:00 – Tasting at Monte Xanic – tastings are given every hour, $25 for classic tasting
12:00 – Adobe Guadalupe – tastings every hour; $40 tasting fee; no appt necessary for counter tastings
2pm – Lunch at Kings and Queens Cantina – great lunch menu, plus amazing 5-glass Margarita tasting
4pm – Rondo del Valle – located right next to Kings and Queens;
Day 3
11am – Hilo Negro
12pm – Ville Montefiori – tasting plus Italian food for lunch
2pm – Vena Cava – Basic tasting $22, premium tasting with cheese board $60 (food trucks are also available here)
4pm – Casa Magoni – Tastings $15+; large outdoor area; cheese board and charcuterie available
Wineries in Valle de Guadalupe to Visit
El Cielo
El Cielo Winery & Resort is a popular place to stay in the Valle de Guadalupe. It was the first eco-responsible company to be recognized by the government of Ensenada, forging a path for a more sustainable approach to fine wine production.
Along with the resort, the winery strives to be a high-class experience, from the tastings they offer to their restaurants where you can enjoy a wine-paired lunch or dinner. They have 15 grape varieties planted on 95 hectares of vineyards throughout the region, so the variety is great. Try their astronomer line of old world-style wines with a touch of Mexican terroir. And their constellations line with new world style wines.
The resort villas are a great place to make your home base. It's located very close to other wineries listed below so you can get around easily, and it's a 5-star experience.
Casa Magoni
With its sprawling lawn, this is the perfect winery to go for a relaxed tasting, to enjoy the sun while you sip. You can choose from five different tastings based on your preference: reds, whites, two mixed tastings, or a reserve tasting.
This is a family owned winery that's been producing wine for a very long time, though their first sales to the public happened in 2013. You can stop by the winery without a reservation for parties under 6.
All of their wines are made from grapes harvested in their own vineyards. They even have an experimental vineyard where they're growing more than 70 different varietals from around the world.
Villa Montefiori
As you're driving around the area, you'll surely notice the bright red modern building on the hill just off the main road: Carrera Francico Zarco. Started in 1998 by Paolo Paoloni, whose family made wine in Tuscany, Villa Montefiori specializes in Italian and French varietals.
They call them "Mexican wines with an Italian heart" and it's very fitting for the beautiful wines they make, like the Cabernet Sangiovese and Shiraz Cabernet.
You can make an appointment online for Monday to Sunday 11am to 6pm. Tastings include 5 wines for $25. They also serve lunch.
Hilo Negro
A very modern winery, Hilo Negro (which means black thread) is a great stop where you'll taste 4 wines, all with names of sewing stitches. The new tasting room is not only gorgeous, with all glass walls that reflect the landscape, but also a design that is meant to blend into the surrounding boulders that make the terrain so unique here.
Here you'll try a white, rose, and 2 or 3 reds: Invisible is a Sauvignon Blanc and Grenache Blanc blend; Tricot is a Rose of Primitivo; Ricrac is a blend of Cabernet Sauvignon, Syrah and Nebbiolo; Zigzag is a blend of Nebbiolo and Syrah; and Escala is 100% Syrah.
Adobe Guadalupe
Adobe Guadalupe is a Vineyard and an Inn, so you can stay the night if you wish, or just come for a wine tasting. We tried 4 wines in their beautiful wine tasting room, located in the cellar with the barrels aging nearby. The wines are all named after angels, Sarafiel, Gabriel, Kerubiel, and Miguel.
When you pull up to the complex, you'll likely pop into the Hacienda-style wine shop first. We had booked a tasting only, without food, and were led to the building next door that houses the winery and tasting room.
If you want to stay for lunch, there is a food truck parked out front that does slow-food style tapas with a Spanish flair.
Monte Xanic
A leader in premium wine in Valle de Guadalupe, Monte Xanic has earned multiple international awards for its wine. The wine tasting experience here is very nice, whether you're inside their vast winery or outside on the terrace overlooking the vines.
You can do a tasting of 4 wines for $25, whether you want to try their classic wines or premium wines. The vineyard has 500 acres in 6 different vineyard areas within Valle de Guadalupe and Valle de Ojos Negros. This is definitely one of our favorites for the wine and the views in the region.
Vena Cava
Certainly unlike the majority of wineries we've visited, Vena Cava is a unique one. The winery is made from old recycled materials. When you walk into the tasting room, you'll notice that the ceiling is an overturned boat. It doesn't look like much from outside, but I guarantee you'll be intrigued by it.
You'll have to drive down a long dirt road to get there, but the natural wines they make might also intrigue you. It's a boutique winery, founded in 2005. You can do a basic tasting, or a premium tasting which includes a cheese board.
The Troika food truck is located right at the entrance to the winery with a large outdoor space, so you can stay for lunch while you're there. There's also a gorgeous lake out front with swans, ducks and geese swimming around.
Xecue
When we pulled up to the modern, all-glass fronted Xecue tasting room, we knew we were going to want to hang around for a while. It has a beautifully landscaped entrance, a large open interior with great views outside, and a large back terrace with Adirondack chairs from which you can enjoy your tasting.
In case you're wondering, it's pronounced Checué. It's a Kiliwa word that means "love". It was opened by owners Alberta and Jose Luis in 2005. They have a traditional and premium line of wine: a Rose, Cabernet Sauvignon and Merlot, and a Xecue Reserva.
You can just pop by for a tasting without the need for a reservation. If you want to stay for lunch or dinner, it's probably best to make a reservation during peak season. You can try as many wines as you want. The regular tasting includes 5, or you can do the premium tasting that also includes a cheese board.
Rondo del Valle
We ate at the neighboring King & Queen Cantina on a few occasions and Ronde de Valle is right next door, so it's a convenient extra stop. They have a really large outdoor area so you can choose your perfect place to sit.
The wine tasting includes a tasting of 5 wines and a tour (when available), of you can do a tasting in the garden, a sensory tasting, or a wine and food pairing workshop.
Restaurant Recommendations in Valle de Guadalupe
There are so many restaurants in the area that it will be difficult to choose where to eat. There are fine dining restaurants that you should definitely try, like Animalon, Lunario Restaurante, and Restaurant Laja. These have tasting menus that will enable you to try lots of different tastes.
If you're going for a tasting at El Cielo, they have two restaurants. We dined at Latitude 32 after our evening wine tasting.
At Adobe Guadalupe, you'll find a food truck with Spanish tapas. It's not always open, so be sure to check the schedule before relying on it. At Vena Cava, the Troika food truck is located right at the entrance.
Xecue also has beautiful appetizers, salads, fish tacos, and charcuterie boards. It's a great place to stop for lunch or an early dinner.
King & Queen Cantina became one of our favorites for lunch. We ordered the Margarita tasting and the Birria tacos twice. The food is great and the views are very nice as well. It's a relaxing place to reset for the afternoon and easy to get to.
La Cocina de Dona Esthela is where you're going to want to go for breakfast. It can get busy during peak times, but otherwise you can just walk up with no reservation. I ordered the Chilaquiles and they were some of the best I've ever had. The cornmeal pancakes are also a favorite here.
If you're driving in from San Diego, you most likely will go through Puerto Nuevo, a small seaside town where the specialty is Puerto Nuevo-Style Lobster. For somewhere around $25, you'll get a huge grilled lobster, the largest tortillas you've ever seen, refried beans, and rice. It's one of the best meals I've had in Mexico and I'll go back again and again. The one we went to is Restaurant Villa Ortega's. It's huge and feels very touristy, but it's none the less amazing. Ortega's Patio is the same.
Where to Stay in Valle de Guadalupe
I love this region for its unique architectural style and how they tend to build right into the landscape of the mountains. There is no shortage of beautiful villas and hotels to choose from.
We stayed at Contemplación Hotel Boutique. It's an absolutely stunning property. Each accommodation is a cabin of its own, set along the base of the mountain. Ours had a firepit and picnic table out front and two balconies. Incredibly unique and very well designed. I'd very much recommend staying here. It is located on one of the dirt roads, however. It's not quite as easy to get to.
A luxury option is 5-star El Cielo Resort, which puts you right in the middle of the action and it's located on the main road that's paved, though more expensive than Contemplacion.
We also considered staying at Entrevalle Hotel Boutique and Mexico en la Piel, both with similar style to Contemplacion.
Conclusion
You'll find that the Valle de Guadalupe is still very rustic and budding. It's not a world-class wine destination yet, but it's definitely finding its feet. I love these type of hidden gem locations where you can find something new and exciting. If you do venture down there, you'll be well rewarded with wine and great views.
Like this post? Why not save it to Pinterest?
FOLLOW US on Pinterest, Instagram, Facebook for more great travel inspiration and tips.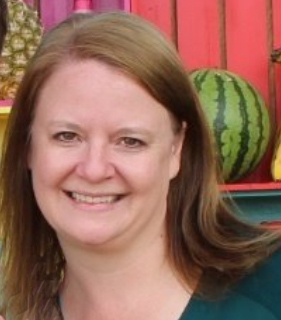 Laura Lynch, creator and writer of Savored Journeys, is an avid world traveler, certified wine expert, and international food specialist. She has written about travel and food for over 20 years and has visited over 75 countries. Her work has been published in numerous guidebooks, websites, and magazines.