Show of hands — who knew there was an impressive, well-established wine region in Northern Virginia? It might be lesser known than other popular wine regions, but that doesn't take away from its rightful place in the wine world.
Wine tasting in Northern Virginia is a fun activity that will introduce you to the vineyards and wines of the region, all amongst the most beautiful rolling hills and countryside imaginable.
The Northern Virginia wine region is made up of the Middleburg AVA, located 50 miles west of Washington D.C. It covers around 190 square miles containing 229 acres of commercial vineyards, 24 wineries and 8 vineyards. Some of the top grape varietals grown here are Cabernet Franc, Cabernet Sauvignon, Chambourcin, Traminette and Zinfandel.
Our Discover Wine series focuses on regions of the world that you can visit for wine tasting.
★ Plan ahead. Book your Northern Virginia wine tour here.
How to Get To Northern Virginia Wineries
Starting just 40 minutes outside of Washington D.C., the Northern Virginia wine region is spread throughout a number of different cities. The region is frequently visited by city dwellers on day trips. If you fly in, Dulles International Airport is the closest airport — only a 20 minute drive away.
Since the wineries are so spread out, it's best to create a game plan before heading out to wineries. Virginiawine.org has a comprehensive list of Northern Virginia wine trails that offer suggested wineries to visit in each area. It could take you a couple dozen trips to this area to get around to all the great wineries.
You'll notice at the tasting rooms that there are no shortage of groups in limos. While it might seem cliche, if you have a larger group, it's a good way to get around as long as you're not one of those groups. There can be quite a bit of driving between each winery.
Where to Taste
As previously mentioned, the dozens of wineries in the Northern Virginia wine region are spread throughout a large area and cannot possibly be explored in one day.
Some of our favorites are:
Could you hit up all five of these in one day? No, although Breaux, Sunset Hills and Tarara are doable in one day. The good news is that there are dozens of really great wineries in the area – many that have beautiful views and grounds, if not amazing wine — so you can't really go wrong. Just pick a handful of wineries from the route maps on Virginiawine.org and set out to explore.
Where to Stay
The three most central cities in which to stay are Middleburg, Leesburg and Purcellville, and there are some great affordable luxury accommodations in these cities.
Three recommended choices:
Landsdown Resort & Spa – Leesburg, VA. Great location near shopping and restaurants. Read reviews on Trip Advisor or book on Expedia.
Red Fox Inn & Tavern – Middleburg, VA. Has a Virginia countryside feel to it. | Read reviews on Trip Advisor or book directly with Red Fox.
Homewood Suites by Hilton – Leesburg, VA. Budget-conscious choice with a great location and comfortable rooms. | Read reviews on Trip Advisor or book on Expedia.
Where to Eat
Not many of the wineries in Northern Virginia offer food, but a good number of them provide picnic space and excellent views, so be sure to pack a picnic for lunch. Wegmans grocery or the Leesburg Saturday Farmers Market should help you fill the basket with fine foods.
After a long day of wine tasting (and the requisite follow-up nap), you'll be ready for a plate of simple, seasonal food and perhaps another glass or two of local wine from The Wine Kitchen in Leesburg. For a more elegant dinner, try Patowmack Farm or Goodstone Restaurant. And for a less formal affair, hit up Red Fox Tavern for a casual menu and local beer.
Conclusion
Do you have a favorite Northern Virginia winery you'd like to share with us? Put your recommendations in the comments field so we can all find new and exciting wineries in the Northern Virginia wine region.
Like this post? Why not save it to Pinterest?
FOLLOW US on Pinterest, Instagram, Facebook for more great travel inspiration and tips.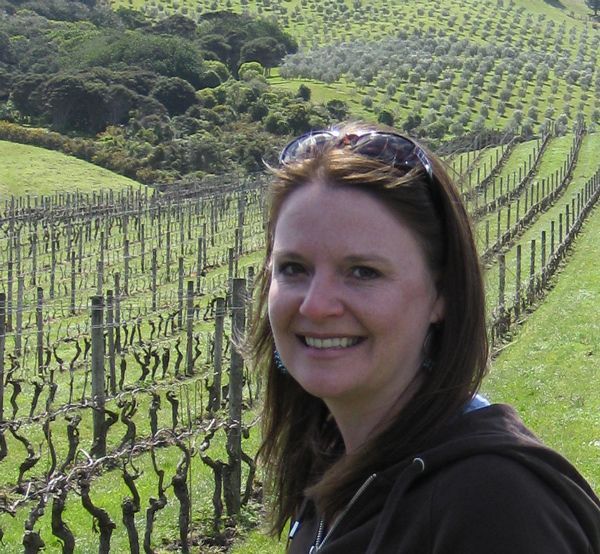 Laura Lynch, creator and writer of Savored Journeys, is an avid world traveler, certified wine expert, and international food specialist. She has written about travel and food for over 20 years and has visited 70+ countries.