I've been going to the Bite of Seattle for years and have always enjoyed it. Held in July each year at Seattle Center, Bite of Seattle began in 1982 and has expanded to include new events and activities each year. It now spans three days and draws over 500,000 participants. Good thing it's a huge location, because that many people in one place can quickly become overwhelming.
The main draw of the event is obviously the food, right? Spread out across the grassy areas and lined up along the sidewalks are over 30 Seattle restaurants and food trucks, serving regular sized meals and small bites. While there are many festivals and food events in Seattle that feature fine dining establishments, Bite is Seattle is casual food from all over the globe. We had a really great Philly Cheesesteak Sandwich from Mario Bros. Phillys and a delicious hand-dipped jalepeno and cheese corndog from Zeigler's Bratwurst Haus. My only complaint is that most offerings are full servings, making it impossible to try more than a couple of things. And with so many options, that's a bit disappointing. I guess that's why you have to go back all three days!
Of course, the food is great, but there are a lot of other aspects of Bite to enjoy.  There are five entertainment stages with over 100 acts on the schedule. So you can grab some food and head to one of the large beer gardens situated throughout the festival grounds that feature local beers as well as cocktails and wine, and listen to some great music while you enjoy the great summer weather.
The Bite Cooks brings Seattle celebrity chef, Thierry Rautureau, to the stage to host a series of cooking demonstrations throughout the three days that feature a lineup of local chefs, as well as a daily cook off between two of those local chefs.
My favorite event of the weekend is The Alley, where some of the top restaurants in the city come together to serve a plate of small bites in a separate, more relaxed environment with LIVE music, tables to sit at in the sun and a wine garden.
The key to The Alley is to get there early in the day. Before 1pm is ideal, as the line is quite a bit shorter. Around dinnertime, the line can snake what feels like halfway through the Seattle Center — there's no telling where it ends. The area inside is also less crowded, so it's easier to find a seat and enjoy yourself.
The plate of small bites that's served in The Alley is $10 with an additional $15 charge for wine pairings from the Wine Garden. You'll get seven appetizer-sized portions from each restaurant, plus wine pairing suggestions to go with each bite and coupons for use at the restaurant. For $10, it's a really good value, and it makes it easier to try more things than buying the larger portions from the various other restaurants outside The Alley. We also learned that from 11-2pm is happy hour at the wine garden, which will save you $3!
It's hosted by one of Seattle's favorite chefs, Jason Wilson, of The Miller's Guild. The delicious brisket they served was one of our favorite dishes on the plate, alongside the incredible chicken sandwich from The Skillet and the freshly made pot sticker from Din Tai Fung.
No festival is complete without a beer garden and the Bite of Seattle organizers have kicked that up as well over the years. There's an entire event space dedicated to beer and cider drinkers. Located in the Fischer Pavilion is a Craft Beer and Hard Cider Tasting. A tasting package costs $20 for five 6 oz pours of over 70 available beers and ciders. Plus, you get to keep the glass.
If you head to Bite of Seattle, remember that parking is at a premium in lower Queen Anne. It's incredibly how difficult it can be to find a parking space. So it's best to walk from the ferry or light rail, or take a cab or a bus to get there.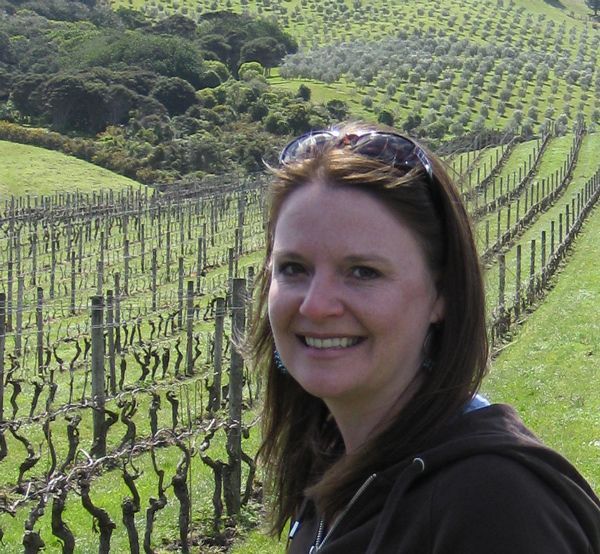 Laura Lynch, creator and writer of Savored Journeys, is an avid world traveler, certified wine expert, and international food specialist. She has written about travel and food for over 20 years and has visited 70+ countries.