We recently decided to tackle the unforgettable journey along the stunning Maine coast on a Boston to Bar Harbor Maine road trip. It was one of the best road trips we've been on in a long time. This 300-mile adventure takes you through charming towns, along rocky coasts, and past picturesque lighthouses. It's gorgeous, it's laid back, and it's a perfect summer road trip.
While the whole drive takes only five hours, you can make it as quick or as slow as you want by blowing past or stopping by as many attractions and towns as you like. Our full trip was 6 days in length and had us indulging in fresh lobster, walking through small towns, and taking in the stunning views of Acadia National Park.
» Looking for a trip that is a bit shorter? Try this Boston to Portland Maine Road Trip.
I guarantee this epic Boston to Bar Harbor adventure will be a memorable one. All you need is your car, online maps, and a sense of adventure. Let the road take you where it will and enjoy!
Planning Your Route
When we started planning our Boston to Bar Harbor road trip, we realized there are several routes you can take, each with its own attractions and scenic drives.
Route 1
Route 1 is a popular option for those looking to take a scenic drive along the coast. It passes through several charming coastal towns, including Portsmouth, Ogunquit, and Kennebunkport. The drive takes about 5 hours without any stops.
This is the route we took to get up to Bar Harbor. We stayed in Boston the first night, Portland the second night, Belfast the third night, and Bar Harbor the last night.
On the way back, we took I-95, because we just needed to get back to Boston for our flights home.
I-95
This is the faster route. It's a straight shot from Boston to Bar Harbor, taking about 4 hours without stops. Note that while this route is faster, it's not as scenic as Route 1, and you won't go through any of the cute towns that make this road trip so special. So I would avoid this route, unless you're in a hurry, but then why are you calling it a road trip?
Route 3
Route 3 is another scenic option that takes you through the White Mountains of New Hampshire and into Maine. It's a longer route, taking about 6 hours without stops, but it offers some stunning views of the mountain range.
6-Day Road Trip Itinerary
Boston, Massachusetts (Day 1)
After arriving in Boston, Massachusetts, you can jump directly into the first day of your road trip or spend the night getting a fresh start the next morning. So drop off your bags at the hotel and explore Beantown (as it's locally known).
In a city defined by a rich history and vibrant sports culture, classic sports bars meet a thriving theatre scene around every corner. While there's no way to see the best of Boston in one day, you can include these highlights on your first day:
Where to stay: The Newbury Boston
Salem to Portland, Maine (Day 2)
Your second day involves the first stretch of road to tackle. Heading north on I-93/I-95. It'll take about 35 minutes to reach Salem.
Infamously known for being the site of the Salem witch trials of 1962, the town is a global epicenter for everything occult. Here are some spots you shouldn't skip:
Salem Witch Trials Memorial
The House of the Seven Gables
Portsmouth, NH
When you're done exploring spooky Salem, take I-95 or Route 1 north to Portsmouth, New Hampshire. This is a cute little town that deserves a lunch-time stop. It takes about an hour to get there from Salem.
We walked around the town and waterfront for about 30 minutes before heading to lunch. Here are a few shops we enjoyed in Market Square on Congress Street:
We went to Geno's Chowder & Sandwich Shop for lunch. This is a great place to go in the summer, but it's closed through the fall and winter. If you need an alternative, go to Row 34.
After leaving Portsmouth, if you go up Route 1, you can dip off the road on 1A to see the Nubble Lighthouse.
Nubble Lighthouse
Perched on a rocky islet off the coast of York, Maine, the Nubble Lighthouse serves as a sentinel guarding both history and stunning vistas. Built in 1879, this iconic lighthouse stands against the dramatic backdrop of the Atlantic Ocean. Just note that you're only going to capture it through your camera lens or simply soak in the view, because no one is allowed on the island. All you can do here is park and gawk.
Ogunquit
Next, head back up to I-95 or Route 1 to Ogunquit. We loved this little town, however bad the traffic was to get through it. You can park in a side-street lot and walk to the center of town (it's very small).
Stop in a few shops, like Revelations Gift Shop, Cricket's Corner, and Sea Bags. Grab a coffee at OGT Beanery or an ice cream at Sweet Pea's Ice Cream. Then take a walk down Wharf Lane to where you can see the popular Main Beach across the water. If you have time, you should definitely plan to spend a little time on the beach. There's a great shallow bar and inlet that you can swim in.
After Ogunquit, you can head up to Portland on I-95 or continue along Route 1, which will take you through Kennebunk, or if you branch off on State Route 9, you'll go into Kennebunkport.
Kennebunkport, Maine
We really enjoyed Kennebunkport. It's one of the most quintessential New England towns with its historic architecture, scenic coastline, and vibrant arts scene.
The town is well-known for its maritime heritage, which you can explore through boat tours and the bustling Dock Square. Beyond the obvious, the town surprises you with hidden coves and tranquil beaches, making it more than just another tourist spot on the map.
However, there are a lot of tourist shops to pop into like the Lobstore, Beach Grass, and Copper Candle, and Good Earth. All very cute. If you're getting hungry, grab a lobster roll at the Clam Shack (which is closed during the off season).
For a drink, we really enjoyed Batson River Brewing & Distilling, which has a lovely outdoor area as well as inside space in the house, and a huge upper balcony.
Old Orchard Beach
Old Orchard Beach is a popular coastal destination you can stop at on the way to Portland that has a lot of seaside charm.
One of the main attractions in Old Orchard Beach is its beautiful beach. The beach is over seven miles long and offers plenty of space for swimming, sunbathing, and relaxing. You can also rent beach chairs and umbrellas, as well as bicycles, to explore with.
Another popular attraction in Old Orchard Beach is the classic boardwalk. The boardwalk is lined with shops, restaurants, and amusement park rides, making it a great place to spend an afternoon or evening. Speaking of amusement park rides, Old Orchard Beach has the last surviving beachfront amusement park in New England. There are arcade games, a Ferris wheel, and of course plenty of iconic Maine lobster rolls.
Be aware that parking is atrocious here. You'll pay at least $20-30 to park in one of the lots. We found no street parking.
Portland, Maine (Day 3)
Similar to its west coast counterpart in Oregon, Portland, Maine, is a city with a bustling passion for the arts, the outdoors, and local microbrews. Arriving in the city, you can leave your bags at your hotel and set out for a taste of Portland.
Some of the top things to see and do while you're in town include:
Visit Fort Williams Park and the Portland Head Light
Do a brewery tour of Portland to visit some local craft breweries (we also did our own walking tour of the breweries (there are a ton in East Port)
Shop the local boutiques and specialty shops of Old Port
Grab a sunset view along the Eastern Promenade
Tours to look out for while you're in Portland:
East Port is known for it's great food and drinks, and is the perfect place to stop for refreshments. There are several distilleries and breweries to choose from.
Hardshore Distilling Company was our favorite. We enjoyed a tasting of a few of their gins. We happily grabbed a cocktail and some duck fat frites from the frites shack next door and sat out on the patio. The perfect way to spend a summer evening in Maine.
Where to stay: Portland Regency Hotel & Spa
Portland to Belfast (Day 4)
You can drive straight from Portland to Bar Harbor if you're in a hurry to get there, but we wanted to take one extra day to hit up all the fun little stops between the two. For this reason, we decided to stop over for the night in Belfast, which I think was a great idea because there were lots of fun things to do there. Mind you, there are not a lot of great places to stay in Belfast, so if you want a higher-end hotel you'll have to go on to Bar Harbor for that.
Here are the stops I suggest making on the way:
Brunswick – Sea Dog Brewing Co opens at 11am, located on the waterfront, a must-try while in Maine. Try the Blueberry beer.
Wiscasset – Red's Eats is an iconic lobster stand with a HUGE line at all times. We actually ate across the street at Sprague's, which had more seating and a shorter line. The crab roll was amazing.
Waldoboro – Odd Alewives Farm Brewery. If it's time for a beer, try this place that makes Maine farmhouse ales.
Rockland – Maine Lighthouse Museum
Owls Head State Park – With its historic lighthouse, rocky coastline, and dense woodlands, the park delivers a dose of New England's natural beauty and maritime heritage.
Camden – Bald Mountain is the fifth highest peak on the eastern seaboard (beautiful views from the top), Barren's Brewery & Distillery (great place to grab a drink right on the water).
Belfast – Young's Lobster Pound (fun place to eat)
Belfast – Marshall Wharf Brewing Co – fantastic beer list, fun locations and good live music.
Where to Stay: Fireside Inn & Suites
Bar Harbor & Acadia National Park, Maine (Day 5-6)
This part of the trip is likely what you've been looking forward to the most. Acadia is consistently one of the most-visited national parks in the United States. It receives around 3.4 million visitors per year. When planning your trip, you'll want to tack on as many days here as you want for exploring, hiking, and other activities. I would recommend spending at least 2 full days in Bar Harbor (more if possible).
Acadia National Park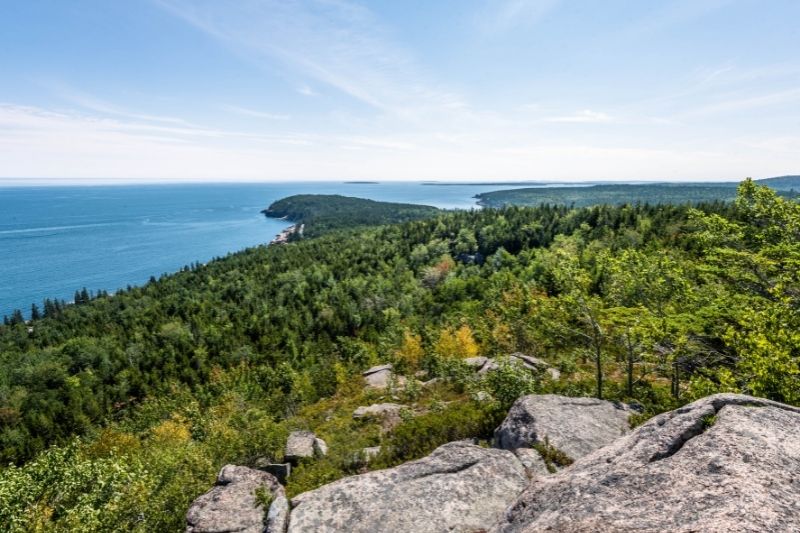 Start your day with an hour and a half drive to Bar Harbor. Along the route, you'll pass through a few towns worth a stop. After dropping off your belongings at your overnight spot in Bar Harbor, it's time to head into Acadia National Park.
On Maine's largest island, Mount Desert Island, the 47,000-acre park boasts imposing mountains, picturesque lakes, and endless miles of hiking trails.
An entrance pass is required for all visitors. It's $35. You can also use your America the Beautiful annual pass, if you have one. Vehicle reservations are also required for Cadillac Mountain. You can't go up there without a reservation. Make it well in advance during peak times to make sure you get the time you want.
The top three things to add to your Acadia itinerary include:
Hiking to the summit of Cadillac Mountain
Kayaking on Swan Lake
Biking or driving the Park Loop Road
Where to stay: Atlantic Oceanside Hotel or Holiday Inn Bar Harbor
Bar Harbor
Acadia NP is one of the main reasons people visit Bar Harbor, but that doesn't mean you should skip Bar Harbor itself. It's a small town that has a lot to offer. It can, however, get really crowded in the summer, so getting in and out of town in a car can be very tedious. Take a taxi or hotel shuttle bus, if you can.
The town's quaint streets are lined with unique shops and eateries, inviting you to explore local flavors and crafts. One of the fun things to do is take a scenic cruise around Bar Harbor. Many of the restaurants are touristy, but still good. We ate at Geddy's (decent) and CIAO food|drink (outstanding).
There are also a few breweries that we checked out: Atlantic Brewing Midtown and Fogtown.
Returning to Boston
After exploring the stunning coast of Maine, it's time to head back to Boston. You may be feeling a bit tired after all the driving and sightseeing, but keep in mind that it's an almost 5-hour drive back to Boston. You'll likely have to get up early and hit the road in order to get back for your flight.
We took I-95 on the way back because it's the fastest route.
How long does it take to drive from Boston to Bar Harbor?
The driving time from Boston to Bar Harbor is approximately 4-5 hours, depending on traffic and any stops you make along the way. The route takes you through scenic coastal Maine, so you may want to allow extra time for sightseeing and exploring the quaint towns along the way.
What is the distance between Boston and Bar Harbor?
The distance between Boston and Bar Harbor is approximately 280 miles. The route takes you through New Hampshire and along the Maine coast, offering stunning views of the Atlantic Ocean and charming coastal towns.
Are there any ferries from Boston to Bar Harbor?
There are no direct ferries from Boston to Bar Harbor, but you can take a ferry from Portland, Maine to Bar Harbor. The ferry ride takes approximately 3 hours and offers stunning views of the Maine coastline. Alternatively, you can drive from Boston to Bar Harbor or take a bus or train to nearby towns and then rent a car to drive to Bar Harbor.
How many days should I spend in Bar Harbor on a road trip from Boston?
The ideal length of time to spend in Bar Harbor on a road trip from Boston depends on your interests and schedule. If you want to explore Acadia National Park and the surrounding area, you should plan to spend at least 2-3 days in Bar Harbor. This will give you enough time to hike, bike, kayak, and explore the charming town of Bar Harbor. If you are short on time, you can still enjoy the highlights of the area in a day trip from Boston, but you will miss out on some of the more scenic and remote areas of the park.
Like this post? We'd love it if you would share it with your friends on your social networks! You can share it easily by clicking the share links at the side of the screen. If you'd like to see more, join us on Facebook, Twitter, and Pinterest.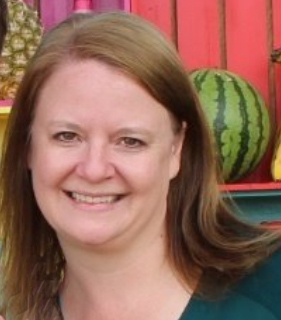 Laura Lynch, creator and writer of Savored Journeys, is an avid world traveler, certified wine expert, and international food specialist. She has written about travel and food for over 20 years and has visited over 75 countries. Her work has been published in numerous guidebooks, websites, and magazines.