Brooklyn has evolved quite a bit over the last few decades and it's blossomed into a unique and trendy part of New York City that you'll definitely want to explore while visiting New York City.
The distinct culture, deep-rooted history and magnetic energy of Brooklyn makes it truly authentic and real, with an excitement and energy that appeals to many different types – creatives, hipsters, and families.
This buzzing New York City borough – the city's most populous – has a couple of distinct neighborhoods, great restaurants, lots of shopping, parks, incredible views, and so much more going on than you imagined.
We've listed our favorite things to do in this exciting borough to help you plan an outing in Brooklyn, whether you're trying to figure out what to do in Brooklyn for a day or to fill a long weekend. It's nearly impossible to run out of things to do here.
» Spending time in New York City? Check out our essential city guide and see the top 25 touristy things to do, where to stay in the city, a perfect 4-day itinerary, plus fun activities in Central Park.
How to Get to Brooklyn From Manhattan
Most visitors come to Brooklyn through Manhattan. It's not necessary to have a car to visit, so the easiest way to arrive is by train. You'll want to get to Fulton Street station and then you can take the A or C across the bridge to High Street Brooklyn Bridge station.
Or if you're near the bridge, you can just walk across. It takes about 45 minutes from most places in Manhattan (or to walk across).
Top Things to See & Do in Brooklyn, New York
Brooklyn Bridge & Park
As soon as you cross the East River on the iconic Brooklyn Bridge, you'll immediately know you've arrived in one of the world's great cultural epicenters. This National Historic Landmark connects Brooklyn to Manhattan, and has been heralded in film, television and literature for generations.
Visit the 85-acre Brooklyn Bridge Park for great Manhattan skyline views, public art installations, athletic fields and playgrounds for children and adults alike, and even a restored 1920s-era merry-go-round called "Jane's Carousel."
The walk across the bridge is something spectacular. It's about 1 mile across, and will take anywhere from 30-60 minutes, depending on how many stops you make. The entrance to the foot bridge is at Tillary Street and Brooklyn Bridge Blvd.
Williamsburg
The neighborhood of Williamsburg is one of the most trendy and unique in the borough. While it used to be a rather industrial area, and was settled by a large population of Hasidic Jews in the 1940s, it started to change rapidly at the turn of the century as hipsters and young creatives moved in and started the transformation.
Williamsburg has attracted an impressive array of restaurants, ranging from casual to fine dining, and varying in cultural diversity. There are also many bars, lounges and performance venues. To get there on the train, get off at the Bedford Avenue stop.
Check out the newly opened Domino Park, converted from the old Domino Sugar Factory that has an elevated walkway, lots of space to play and relax, and great views. Grab a pint at the Brooklyn Brewery, walk through the Brooklyn Flea (market, that is) and end the night with a great night view at the William Vale rooftop bar.
Dumbo Neighborhood
You'll know it from the many iconic photos of the Brooklyn Bridge through warehouse fronts, with some Manhattan skyscrapers in the background. But this neighborhood, which is short for "down under the Manhattan Bridge overpass", is quite a bit more exciting than it sounds.
Following a waterfront upgrade project, there are now lots of restaurants, shops, and parks in Dumbo that make it a great area to explore. Not to mention it's proximity to the bridge, so visitors can dig right in once they cross the bridge.
Stop at the Brooklyn Roasting Company for a cuppa before exploring the waterfront on foot through Brooklyn Bridge Park and along the piers. Walk by Jane's Carousel and St. Ann's Warehouse, then grab an iconic photo of your own at the intersection of Washington Street and Water Street.
Museums & Family-Friendly Activities
For a full day of outdoor and cultural activities, head to Prospect Park where the Brooklyn Museum, Botanical Gardens and zoo all offer great ways to spend a few hours. Since these attractions are all within the same complex, it's easy to just spend an entire day there.
The Brooklyn Museum is the second largest in New York and features artifacts that stretch from ancient Egyptians to modern day, while the Transit Museum, housed in a 1930's subway station, has interesting displays all its own.
Other museums and family-friendly places to put on your must-see list include:
Waterfront Museum and Showboat Barge
Brooklyn Children's Museum
Brooklyn Historical Society building
Brooklyn Food Halls
Food halls have become a go-to destination in many cities around the world and Brooklyn has a number of good ones. These food halls offer a great place to convene with friends or spend an afternoon tasting some of the area's best food, as they attract major restaurants and specialties.
With over 40 venders in one location, Dekalb Market Hall in Brooklyn's City Point, is one of the biggest in the area. You'll find A Taste of Katz there (made famous by When Harry Met Sally) and so many other options for fried chicken sandwiches, noodles, tacos, seafood, and wine.
Other food falls in Brooklyn to try are Gotham Market at the Ashland, located at 590 Fulton St in the Fort Greene neighborhood and Food Hall at Industry City.
Coney Island
You can't forget about Coney Island which is located in the southernwestern most part of Brooklyn. It's the widest beach in the area, thus it's become a top beach destination during the summer.
It's also home to Luna Park amusement park, which has brought back some of the old glory of Coney Island. You can ride the Wonder Wheel and the Coney Island Cyclone, both historic rides.
To get to Coney Island from Manhattan, take the D, Q, N, or F train to Stillwell Avenue. The beach and boardwalk are open all year round. Nathan's Hot Dogs and the New York Aquarium are open almost every day (check their website to make sure). Rides and attractions at Luna Park typically open on weekends only from 11am-7pm.
Where to Stay in Brooklyn
Diverse neighborhoods like Fort Greene offer amazing architecture, reputable cafes, arts, entertainment and cultural experiences that put New York City's reputation as a cultural melting pot on display.
Brooklyn Heights, the area's oldest neighborhood, and downtown Brooklyn are usually preferred locations for travelers looking to stay near Manhattan.
1 Hotel Brooklyn Bridge, Brooklyn Heights: 700 yards from the Brooklyn Bridge Promenade, beautiful facilities with gorgeous rooftop pool – book with Booking.com
Hilton Brooklyn Downtown: 4*, one mile from Brooklyn Bridge, nice modern rooms – book with Booking.com
Williamsburg is the city's creative hub, home to some of the best restaurants and most talented live entertainment. The nightlife here needs no introduction and party-goers won't have to look far to find a cold drink and a bumping bass line.
The William Vale: modern and fashionable boutique hotel – book with Booking.com
The Williamsburg Hotel: Great rooftop pool, views, smallish rooms – book with Booking.com
» See all recommended Brooklyn Hotels on Booking.com
How to Get to Brooklyn
The New York City metropolitan area is served by three key airports: John F. Kennedy International Airport, LaGuardia Airport and Newark Liberty International Airport in New Jersey. JFK airport is just 11 miles away and the closest airport to Brooklyn. It offers convenient service to Clinton Hill, Bedford-Stuyvesant, Williamsburg and Bushwick via Air Train, with less than an hour of travel time.
LaGuardia Airport (LGA) is 16 miles away from central Brooklyn. Taxi or private transportation services are advised to and from LaGuardia, as there is no direct public transportation into Brooklyn.
Newark Liberty is 21 miles from Brooklyn, with arrival times usually within an hour using the Air Train, then the Path train or NJ Transit to either Penn Station, the World Trade Center or Manhattan's 33rd Street. Another option is the Airport Express Bus which goes to subway-connected Manhattan locations like Grand Central Station, Bryant Park and the Port Authority Bus Terminal.
Once you're in Brookly, you don't need a car to get around. YOu can walk to a lot of places or take the train between neighborhoods.
CONCLUSION
Enjoying your time in Brooklyn is all about knowing what there is to do and getting out to enjoy it. We love Brooklyn. Don't you? Do you have other suggestions for what to do in Brooklyn for a day that we've left off the list? Tell us about them in the comments.
Like this post? Why not save it to Pinterest?
FOLLOW US on Pinterest, Instagram, Facebook for more great travel inspiration and tips.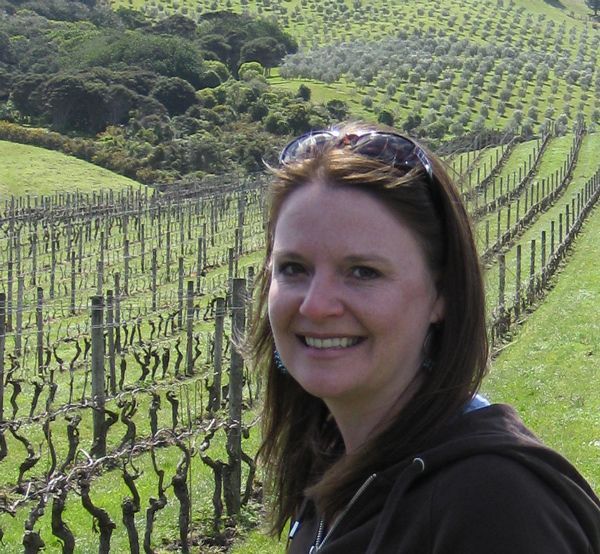 Laura Lynch, creator and writer of Savored Journeys, is an avid world traveler, certified wine expert, and international food specialist. She has written about travel and food for over 20 years and has visited over 75 countries.