Brussels, Belgium, is one of those cities that stays with you long after you've left. The beautiful architecture, the stunning Grand Place, the shopping, the eating… I could go on and on, really. If you like chocolate, beer, fries, and/or architecture, you will be in heaven in Brussels.
Even if you only have 24 hours in Brussels – and we really hope you have more than that – you can easily check off these 10 fun things to do in Brussels and feel like you've gotten a good feel for what this city is all about.
There are so many wonderful things to do in Brussels – many of them are even free, which is a great benefit in a city that isn't necessarily budget friendly. You can find plenty of things to do to fill a weekend in Brussels, even if it just involves eating and drinking.
The city center is a conglomeration of tempting things – unique beers to try over there, hordes of chocolate-covered waffles on every corner, cones of twice-fried frites with dozens of dipping sauces, tons of pubs and breweries to stop at for a rich Belgium beer.
Fun Things to Do in Brussels
#1 Free City Tours
If you want to see the most famous and beautiful places around town, but don't want to wander around unsure of what you're looking at, then a free city tour is just what you need. Remember that there are always quite a few tourists in Brussels and you can easily get swept up in the crowd and not learn a thing about the city (except how busy it is).
Sandemans offer free city walking tours that are easy to join. We've been on a few of them and have always enjoyed them. In Brussels, their 2.5-hour original Free Tour of Brussels covers many of Brussels top attractions, including the Manneken Pis, Grand Place and Galeries Royales Saint-Hubert.
All you have to do is sign up online so they know you're coming. They have tours at 11am, 1:30pm and 4pm. The tour is free, but remember that the guides are working for tips and it's pretty rude not to play along. After you're done with the classic tour, you might find that you want to go on more tours.
Sandemans offers beer and chocolate tours, plus a pub crawl. Though, these ones aren't free and you need a ticket in advance, but they aren't expensive.
#2 Indulge Your Inner Foodie – Waffles, and Frites, and Mussels
Waffles
One of the most famous types of street food in the world has to be the Belgian waffle. You can find them all over Brussels, at streets stands and kiosks in places that tourist frequent, like the train station and Grand Place.
In fact, there is an awesome waffle shop with a street window just around the corner from the Manneken Pis, where you can pick up one of these beauties for around €2-5. The line can get really long! There are more flavor combinations than you could ever dream of.
Frites
Another type of street food you have to try in Brussels is the Belgian frites (Psst, we don't call them French Fries here!) These aren't your typical fries, either. They can be found at friteries that are almost as ubiquitous as the waffle stands – all around the city.
What you'll get is a paper cone or tray filled with pipping hot frites and a cup with your choice of dipping sauce. Remember all those flavor combinations? Well, there are an equal number of sauce choices.
Some of the best frites in the city center are at Fritland (Rue Henri Maus 49), Friterie Tabora (Rue de Tabora 2), and Cafe Georgette (Rue de la Fourche 37).
Mussels
I don't know how Mussels became synonymous with Brussels, except that it's super fun to say Mussels in Brussels. You should definitely have some. They usually come in a few different versions you can choose from.
I prefer the Moules marinière, which is the most popular, with a white wine base, shallots and parsley. There's another version or two, but why not just stick with the tried and true? There are dozens of restaurant serving Mussels, but obviously some do it better than others.
Try Le Zinneke (Place de la Patrie 26) or the outdoor Noordzee – Mer du Nord seafood stand. Mussels always come with frites (which are always served with mayo). Go with the flow. It's delicious.
⇒ A fun way to tackle this food challenge is by taking this Brussels Chocolate Beer Waffle & Belgian Whiskey (ALL-IN-ONE) tour. Get it done!
#3 Visit the Grand Place
One of my favorite parts of Brussels — and soon to be yours too, I'm sure — is the Grand Place. Not only is it a massive and incredibly impressive square to look at, it's also a really fun place to hang out. There are bars and restaurants lining the interior where you can sit with a yard of beer.
There are chocolate shops that will make your eyes bulge with delight. There are souvenir shops with just about every imaginable trinket. There are museums to explore.
I would recommend doing a little bit of research (at least looking at Trip Advisor first) to make sure the restaurant you choose is a good one. It is a big tourist area, so the food can sometimes not be great.
#4 Manneken Pis
Only a short walk away from the Grand Place is the famous Manneken Pis – the statue of a naked little boy peeing into a fountain. I can't imagine walking around Brussels without seeing this little guy. He has over 900 outfits that have been sent to him by admirers around the world.
When I was there last, he was wearing a police uniform. One note about visiting him – he's located down a small side street and it can get crowded during peak days and hours, so go see him early or late in the day to avoid crowds.
There's also a museum located just up the street that houses many of his outfits on little mannekens. It only costs a couple euros and all those little outfits are really impressive to see.
#5 Go on a Beer Tour
Would you believe that there are more than 150 breweries in Belgium? Do a Google search right now and you'll find a dozen or more guided beer and brewery walking tours for as little as $20.
A tour is a great way to try a bunch of different beers and learn some history at the same time. Tours are also fun because you get to meet some people. But if you're on a budget, you can taste beer relatively cheaply by sitting down at any of the bars or restaurants in the Grand Place.
Look for one that has a sampler tray and you'll end up with a great variety. You could do that every day of your trip and end up trying a dozen or more beers for a pretty low price.
» We recommend this Belgium beer tour that includes 8 beer samples and a visit to the oldest tavern in Brussels.
#6 Sample All the Chocolate
Chocolate is another big draw for visitors to Belgium. There are dozens of chocolate brands in Belgium and each of them seem to have their own shop.
If you just want to try a few brands in Brussels and do some sampling, head to Chocopolis underneath the Best Western Hotel in the Grand Place. They carry several brands and allow you to sample the chocolate. They also offer a discount the more boxes you buy.
If you want to try a few more of the brands, chocolate tours usually drop in to up to 6 different vendors, trying up to 12 different chocolates. They can be pricey, so shop around!
» Here's a chocolate tour we recommend. Not only will you eat all the chocolate, you'll also learn how to make it!
#7 Go on a Self-Guided City Photo Tour
Everyone wants to return home with fabulous pictures of their vacation to show their friends, and with the rise of Instagram these days, you want to be able to impress with your photography. The best way to do that is to go on a photo tour that will take you to the most photogenic and picturesque places in a city.
If you do a little research online before going, you can put together your own list of top spots and embark on a self-guided photo tour. Brussels is one of the most photogenic cities in the world.
Within a small distance there are statues, world-class architecture, cathedrals, panoramas and street art. Instead of buying cheap souvenirs, take photographs of the city back home with you.
Some of the top spots to photograph include the Grand Place and its side streets, Brussels Cathedral, The Atomium in Heysel Park, and the train station (where you'll find some interesting street art and graffiti).
#7 Atomium
The Atomium is a landmark in Brussels, originally constructed for the 1958 Brussels World's Fair. It's symbol of the progress made in the 20th century, in which the atom was fully mastered and became widely used by our society and affecting the development of our standard of living.
The main attraction inside the Atomium that you can visit is the observation deck on the top level that offers panoramic views of the city, a restaurant, and the interesting walk through the tubes that connect the pieces of the atom. The museum is also interesting, especially if you like architecture and design.
#8 Fashion & Lace Museum
The famous Fashion & Lace Museum was created in 1978 And is located in the neighbourhood of the central Grand Place, not far away from the Hotel Amigo Brussels. It occupies a bourgeois house built in the 18th century. It contains rich and interesting textile and fabric collections.
Most of the precious lace are hand-made with bobbins or needles in Belgium, France and Italy. As far back as the 17th century these masterpieces are exhibited next to civilian costume mainly women's clothes or fashion accessories.
The museum displays the essential complements to elegance, such as umbrellas, pieces of lingerie, leather purses, all kinds of hats, men and women shoes, and fans.
#9 Royal Museums of Fine Arts (Musée des Beaux Arts)
Founded in 1801 by Napoleon Bonaparte and opened in 1803 as the Museum of Fine Arts in Brussels, this is one of the museums you'll want to spend some time in while visiting Brussels. There are six museums connected with the Royal Museums; two of them are located in the main building and the others are adjacent or a few kilometers away.
There are some really impressive collections of work at the museums. Whether you have time for all of the museum or just to wander through one, you'll find some great things. Be aware that tickets must be purchased separately for each museum. You can buy them here.
#10 St Nicholas Church
Constructed in the 11th century, this fine example of medieval architecture is the oldest church in Brussels. It's located behind the Bourse (market) in Brussels. It's named after Saint Nicolas, the patron saint of traders, because of its proximity to the market.
If you are lucky, you may even catch one of the occasional services given in English. Given it's long history of issues – having been plundered in the 16th century and completely burned in 1695, then fully restored in 1954, it's an iconic building in Brussels.
Where to Stay in Brussels
The city is really easy to walk, but you'll want to be staying somewhere central to make it easier on yourself. We highly recommend the Radisson Blu Royal Hotel. It's just one block from the train station and two blocks to the center of the action.
If you want to stay super close to the Grand Place the Rocco Forte Hotel Amigo is a beautiful hotel with many different styles of rooms and it's just a 1 minute walk away.
Conclusion
How much do you want to pack your bags, get on a plane and head to Brussels right now? I love spending a weekend in that city and doing all of these fun things to do in Brussels. The thought of it brings up instant memories of frites and Belgium beer! Have you been to Brussels before? What were you favorite things you did there?
Like this post? Why not save it to Pinterest?
FOLLOW US on Pinterest, Instagram, Facebook for more great travel inspiration and tips.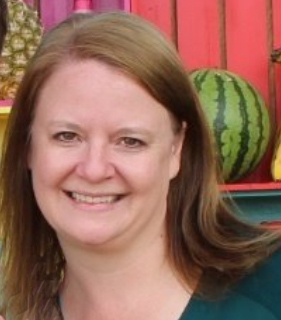 Laura Lynch, creator and writer of Savored Journeys, is an avid world traveler, certified wine expert, and international food specialist. She has written about travel and food for over 20 years and has visited over 75 countries. Her work has been published in numerous guidebooks, websites, and magazines.