The Burgundy wine regions in France are some of the most well-known wine regions in Europe and the world. The soils, climate, and grape varieties produce a wide range of wines that are consistently praised by wine critics. While there are many smaller appellations within Burgundy, four regions dominate the production: Chablis, Côte de Nuits-Villages, Côte de Beaune, and Côte Chalonnaise.
In this article, we will explore the history and geography of the Burgundy Wine Region and introduce you to our favorite places to taste wine throughout the Burgundy region.
» You might also want to read about the Bordeaux wine region or the Champagne wine region.
» Visiting soon? Check out our France travel guide. You might be interested in visiting the gorgeous town of Annecy, France for amazing food, as well as the Savoie wine region and these three jaw-dropping destinations in the French Alps. Here are our guides to the most beautiful cities to visit in France, and the top French wine regions.
Burgundy Wine Regions
Burgundy (or Bourgogne, as it's said in France) is another wine-lovers dream destination, especially for Pinot Noir and Chardonnay fans. As one of the main regions for Old World wine, Burgundy is steeped in history.
The narrow valley in eastern France runs along a steep mountain range from Dijon in the north to Lyon in the south, encompassing several famous sub-regions:
Burgundy Wine Map
Terroir is taken very seriously in Burgundy and labels are given to designate between the most prestigious plots of land, from Grand Cru vineyards, like Puligny-Montrachet, Pouilly Fuissé and Gevrey Chambertin, to village-specific appellations.
The wines produced in the best plots in Burgundy can bring in top dollar, and is considered to be some of the most prestigious wine in France.
About 60% of the grape production is for white wines, mainly Chardonnay and Aligoté. Then 30% of production is for red wines from Pinot Noir and Gamay grapes. The final 10% is for the sparkling wine Crémant de Bourgogne. These grape varieties produce the legendary wines from the prestigious appellations.
Burgundy Wine Classifications
Understanding how the wines are classified in Burgundy is half the battle. It's very difficult for a first timer to know what to look for on the label and how to read it. Plus, the rules are quite extensive. However, once you get the hang of it, it'll be much easier.
There are over 100 wine growing appellations in Burgundy and these are divided into four different quality levels.
Grand Cru (e.g. Grands-Echézeaux, Montrachet, etc) Wines from Burgundy's top plots. There are 33 Grand Crus in the Côte d'Or, the majority making Pinot Noir. Grand Cru represents only 1% of the wine in Burgundy. It's very expensive.
Premier Cru (written on the label as 1er Cru) Wine coming from some of the most exceptional plots in Burgundy that cannot be classified as Grand Cru. There are 640 Premier Cru plots in Burgundy, making up about 10% of the production.
Village Wines These are wines from a village or commune of Burgundy. There are 44 villages including Chablis, Nuits-St-Georges, and Mâcon-Villages.
Regional Wines – Included in this category are Crémant de Bourgogne, Bourgogne Rouge, and other appellations that are not classified. You can get some really great wines for good prices from vineyards that are very close to Grand Cru and Premier Cru vineyards.
How to Visit Burgundy for Wine Tasting
You can visit any of the regions throughout Burgundy, but two of our favorites are Côte de Nuits and Côte de Beaune, which together make up the Côte d'Or. For a central location, you can base yourself in the charming city of Beaune and branch out to the various areas for wine-tasting day trips.
At the north end of the wine region is Dijon, which also makes a good home base for visiting the more northern wineries.
You'll need to make reservations for all of your tastings, and keep in mind that shops and wineries are closed everyday between noon and 2pm and all day on Sundays. I always make my wine tasting appointment on Rue des Vignerons. It's a French website that makes booking wine appointments super easy.
The site has 450 wineries and distilleries, both family-owned and famous houses, that includes 1,500 bookable experiences, including tastings, tours, workshops, and meals. You can book online up to 30 minutes before and your appointment is confirmed instantly. Check out all the wineries available to book.
Burgundy Wine Tours
Whenever you're visiting a wine region for tasting, you need to consider how you're going to get around. Drink driving is never a good option, so we recommend either sip/spit for the driver if you're driving yourself around, hiring a driver, or going on a pre-arranged tour.
There are dozens of wine tours in Burgundy – both group and private tours. On a group tour, you'll just go along to the places in the itinerary, so you don't have to do any planning yourself.
However, if you do want to choose the wineries you visit, or fix the schedule to suit your day, a private tour or driving yourself around is the best option. Below are a few tours we recommend.
Book your Burgundy wine tour:
Plan Your Own Trip
The next best thing to a private tour is planning your own tour. You have to drive yourself around, but as long as you're happy to sip and spit, that's not a problem. You will also have to make your own wine appointment, which is also not a problem with Rue des Vignerons.
Use this website to book all of your appointments. Appointments are confirmed instantly and you can easily find others to go to if you want.
Where to Go Wine Tasting in Burgundy
The area is well known for its many wine appellations, including Chablis, Cote de Nuits, Cote de Beaune, and Mâcon. You might have a few favorites that you drink at home, however it might not be possible to visit those cellars, so you need to be flexible in where you go.
As you drive through the small villages, keep an eye out for signs that say "Degustation." You can always stop anywhere you see this sign, without a reservation. It's usually a small winery or wine shop, where you can sample many different labels for a small tasting fee.
Some of the best places to go wine tasting in Burgundy include the town of Beaune, the village of Chablis, and the city of Dijon.
Each of these towns has its own unique wine-tasting scene, and there are plenty of different wineries and vineyards to explore.
Côte de Nuits & Nuits-Saint-Georges
The Côte de Nuits has 24 Grand Cru vineyards and is home to some of the world's most expensive vineyards. The area begins just south of Dijon and ends at the village of Corgoloin.
About 80% of the wines produced in Côte de Nuits is Pinot Noir, and the other 20% are either Chardonnay or Rosé.
The Grand Cru vineyards are on the eastern slopes facing the Saône River, from the village of Gevery Chambertin, to Morey St-Denis and on to Vougeot and Vosne Romanée.
The Pinot Noir produced here is high in acidity and can age for a very long time. You can also expect them to be incredibly expensive due to the prestige of the land.
Wineries in Cote de Nuits
The Domaine R. Dubois & Fils team is a brother and sister, Béatrice the oenologist, and Raphaël who manages the wine-growing and marketing. This new generation at the head of this Côte de Nuits and Côte de Beaune 21-hectare winery has a great passion for wine and the wine experience.
They produce nearly 120,000 bottles per year (70% in red wines, the rest in white), with 22 appellations, regional and villages, spread between Chambolle-Musigny and Volnay, including Nuits-Saint-Georges premiers crus and the grand cru Clos-de-Vougeot.
---
In Nuits-Saint-Georges, in the heart of the classified site of the Climats du Vignoble de Bourgogne, the Dufouleur family holds wine tastings at the Oenotheque at their Château.
Here you can discover the know-how and experience of an estate whose family origins date back to 1596 and which has been passed from generation to generation.
---
The Moillard family has owned a vineyard at Nuits Saint Georges since the French Revolution. But the winery really started in 1850 when a railway arrived at Nuits Saint Georges with new business opportunities. In 2008, Vincent Sauvestre succeeded the Thomas family in the management of this estate.
A new vat house was built in 2009 where processing and vinification of the grapes that are coming from the best soils of the Cote de Nuits. This is a great place to go to experience and taste the iconic wines of the region.
---
Côte de Beaune
The Côte de Beaune is mostly well known for its Chardonnay. It's name comes from the medieval village of the same name that's in the heart of the Côte de Beaune.
In this valley, the slopes are southeasterly and 7 of the 8 Grand Cru vineyards produce white wine. While some of the wine here is extremely expensive, you can find good value wines if you look.
The Cote d'Or region near Beaune is considered to be the heart of Burgundy where the majority of the very famous domains are located, but there are hundreds of excellent wineries in other regions of Burgundy as well.
Wineries in Beaune
Bouchard Pere et Fils
La Cave du Château in Beaune has a modern venue where you can view their wines and do a tasting at the bar. They offer two different tasting flights of 5 or 8 wines. Opened all year long, from Tuesday to Saturday, the boutique offers a selection of their most prestigious appellations and collection wines. By reservation, they also offer private tours of the cellars, Château de Beaune.
Location: 15 Rue du Château, 21200 Beaune, France | Website
This Beaune wine cellar and producer have been in business since 1731. Located in the 18th century Hôtel du Conseiller du Roy, a fine example of traditional Burgundy architecture, the original cellars have been preserved in their original state. Visits to the vaults include tastings and food pairings.
Location: 4 Boulevard Maréchal Foch, Beaune | Website
---
Maison Champy is the oldest wine house in the Bourgogne region, founded in 1720. It is internationally recognized for the quality of its Grand Crus from the Côte de Nuits and the Côte de Beaune; especially its Corton-Charlemagne. The wine house owns 21 hectares of vines on the Côte de Beaune, around Pernand-Vergelesses. A large part of the estate is organically farmed.
Location: 3 Rude du Grenier à Sel
---
The Chanson winery was founded in 1750 and is one of the oldest producers of Burgundy wines. It belongs to the prestigious Champagne Bollinger family group since 1999 and is run by Gilles de Courcel and Jean Pierre Confuron.
The winery has 45 hectares exclusively devoted to biodynamic Premier Cru and Grand Cru and is well known as the best Premier Cru appellation of Beaune. A 15th century fortress is the cellar for the wines.
The villages around the winery supply the grapes from carefully selected growers, so all of their wines are vinified in their facilities, which is fairly unique in Burgundy.
Location: Rue Jacques Germain, 21420 Savigny-lès-Beaune, France
---
Sparkling wines made in the Burgundy region are called Crémant de Bourgogne. Veuve Ambal is one of the largest and best producers of this style of wine. The modern facility is a great stop to get more familiar with Crémant de Bourgogne. They have a very interesting guided tour of the facility that includes explanation of the process and the history of the cellar, which dates back to 1898.
Location: Le Pré Neuf, 21200 Montagny Les Beaune | Website
---
Wineries in Meursault
Chateau de Meursault
The wine house was founded in 1750 by Michel Bouchard and quickly made a name for itself thanks to the quality of the wines they produced. In 1998, they created the Trail of Five Senses tour that leads you through the 18th-century cellar, located in the Hôtel du Conseiller du Roy. There are two different types of tastings you can do lasting 45 minutes and including 5 wines.
Location: 4, boulevard Maréchal Foch Hôtel du Conseiller du Roy | Website
---
Wineries in Mercurey
Château de Chamirey is a wine producer in the town of Mercurey, in Burgundy, France that produces white and red wine. They are best known for their Monopole wines, the Les Ruelles 1ᵉʳ cru red and the La Mission 1ᵉʳ cru white.
The estate holds 37.7 hectares in Mercurey. They have a discovery tasting with 5 wines and a prestige tasting with 7 wines. If you have time, you can walk around the vineyards to better understand the farming style and production methods.
Location: Rue du Château, 71640 Mercurey, France | Website
Where to Stay in Burgundy
The biggest choice will be whether to stay in Dijon and take wine tasting tours from there, or to base yourself in the middle in Beaune, where you can reach many of the wineries easily.
We really prefer to stay in Beaune, because it's a very cute
In Dijon
Grand Hotel La Cloche Dijon MGallery is conveniently located near the main attractions, including museums and the Ducal Palace. It offers luxurious rooms and suites, all equipped with modern amenities.
In Beaune
Hotel Le Cep is a member of the Small Luxury Hotels of the World and you'll feel it the moment you arrive. Gorgeous hotel in the city center.
Le Montrachet is an authentic 19th century building, located in the heart of the village of Puligny-Montrachet, 7 miles from Beaune.
Conclusion
The Burgundy wine region is one that you must visit as a wine lover. It's steeped in Old World charm and will give you a greater appreciation for the old world way of doing things when it comes to wine production.
Like this post? Why not save it to Pinterest?
FOLLOW US on Pinterest, Instagram, Facebook for more great travel inspiration and tips.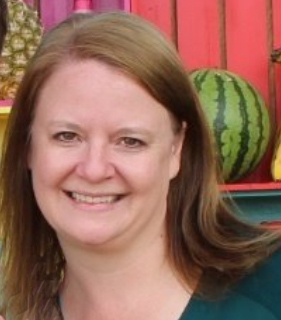 Laura Lynch, creator and writer of Savored Journeys, is an avid world traveler, certified wine expert, and international food specialist. She has written about travel and food for over 20 years and has visited over 75 countries. Her work has been published in numerous guidebooks, websites, and magazines.