Bustronome Paris is an innovative, double-decker gourmet restaurant that meanders through the streets of Paris, during lunch and dinnertime, allowing guests to see the city, and take in the sights, all while dining on a gourmet meal. It's one of the best food-oriented things to do in Paris.
You might be wondering how it works. How do the waiters stay on their feet as the bus drives over cobblestone streets? How do the glasses stay put on the table. We can assure you that the whole experience has been designed with bumpy roads in mind.
Oh, and the waiters are highly skilled acrobats who can juggle plates, glasses, and tableware like pros. Not a single crumb gets spilled. Read on to learn their secrets.
Yes, we felt some bumps in the road as we set off from our meeting spot near the Arc de Triomphe, but after a few minutes, we were having such a good time looking at everything as we passed by that we forgot all about it and just enjoyed the ride.
» Check the Bustronome website for more details on dining times and schedule. Ticket prices vary as well.
→ Looking for more information on Paris? We've got everything you need to plan your trip in Paris. Check out our shortcut planning guide and see all the foodie things to do. Check here if you only have one day to spend in Paris.
Bustronome Paris Meal
The Bustronome Concept
You could ride the double-decker sightseeing bus in Paris and see the sights, but Bustronome adds a whole extra layer of fun and excitement to the typical sightseeing bus.
Not only do they serve you a gourmet lunch or dinner while driving through past the top sights, they also provide expert commentary on each stop in a very non-invasive way, so you can decide what type of experience you want.
A team of very experienced (and well-balanced) chefs and servers make the experience charming and pleasant from start to finish. After riding the bus with my sister, niece, and nephew, we all agreed it was a fantastic way to see all the sights while relaxing and enjoying some food, at the same time. We all agreed it was the best activity we did in Paris.
YOU MIGHT ALSO LIKE
You won't be struggling to find ways to experience London's exciting food scene when you're in town for a visit. But there's no better way to ...
What to Expect Onboard Bustronome
You'll be given a time and location for your Bustronome departure. The buses assemble near the Arc de Triomphe, in a very visible spot so you can easily find them. You'll want to board the bus about 15 minutes before departure, so you can be shown your table and sort your drinks.
The bus fits up to 38 people in 2-4 person tables. A six-top can also be arranged for larger groups. Each table has a fantastic view out of the tall windows. Being on the second floor gives you the height advantage to see over cars and buildings for the best view as you drive along. Seriously, what restaurant offers this kind of view from your table? ↓↓
I was a bit worried that the experience wouldn't be interesting for my teenage niece and nephew, but they enjoyed it very much. The only thing I would mention is that the food is a bit high-brow for a picky eater.
My nephew agreed to try one bite of each dish, but he didn't particularly enjoy any of the food. The tour might be a bit boring for younger children, but I think it all depends on your kids. We've been on the Bustronome in Paris and London and both times there were small children aboard who looked to be having a great time.
What's the Food Like Onboard?
The dining experience varies depending on which meal you choose. Lunch is 4 courses and dinner is 6 courses (with or without wine pairings). Brunch is also served on Sundays and includes pastries, eggs, cheese, fruit, and coffee. We took the dinner service with wine pairings for my sister and I.
Upon boarding, we had a glass of Champagne and an hors d'oeuvre. Then the bus pulled out of its parking spot and we began the ride. This was when I learned the secret to how they keep the wine glasses from falling over. The table is expertly prepared with the means to keep everything in place.
Water and wine glasses slide into slots in the centerpiece. There were absolutely no slips or spills, despite the occasional bump in the ride. You wouldn't know it by looking, but the silverware are all magnetized to the table, so they won't slip around at all.
We didn't really know what could be expected of a dinner served aboard a bus. I can honestly say I was pleasantly surprised by the quality of the meal. This isn't your typical tourist attraction dinner. It lives up to its billing as a gourmet meal.
It was more than enough food, and was nicely paired with both a white and red wine along the route. The timing of the courses deliberately matched the lulls in the tour guide, so you could listen to the program without interrupting your meal.
The Sightseeing Tour
The great part about Bustronome is how low-key they keep the tourist factor. Of course it's a bus full of tourists hoping to catch glimpses of the magnificent sights of Paris, but we don't need that fact broadcast to us. When you board the bus, there is no mass welcome, instruction or introduction to the tour.
The aim is for this to be an elegant and relaxing experience. The tour takes a back seat to the dining experience onboard. But they do offer an informative audio guide that you can listen to at your leisure during the ride. The menu doubles as a tour map.
Each person has an audio pen at their place setting that is used to deliver information. As you near a stop of interest, you just hover the little pen device over the dot on the map and listen to the audio track through the handheld device. The bus tours lasts for 1:45 for lunch and 2:45 for dinner.
Along the way, the bus stops at top spots, like Invalides, the Eiffel Tower and the Arc de Triomphe. You can take pretty good pictures from the window. They also stop for a time at the Eiffel Tower and let you get out of the bus to enjoy the twinkling lights of the Eiffel Tower (which only happens for a few minutes once per hour).
Important Information
The bus parks at 2 avenue Kléber, right off the circle of the Arc de Triomphe. You're asked to arrive 15 minutes before the departure time to get seated. As I already mentioned, the tour lasts 1:45 for lunch, 2:45 for dinner and 1:45 for brunch.
The upper level of the bus is surrounded by windows, all around and above. The windows are not open like a tour bus; it's entirely enclosed so the tour happens regardless of the weather. There is a bathroom on board.
CONCLUSION
If you're looking for a fun and unique foodie activity to do in Paris, this is one of the best. It's classy and even a little romantic. It's not your typical tourist bus — it's way better than that. We wouldn't hesitate to recommend this tour. Even for locals, it's a treat. Book here.
(Disclaimer: We were given discounted tickets for Bustronome, but that in no way affects our opinions or views.)
Like this post? Why not save it to Pinterest?
FOLLOW US on Pinterest, Instagram, Facebook for more great travel inspiration and tips.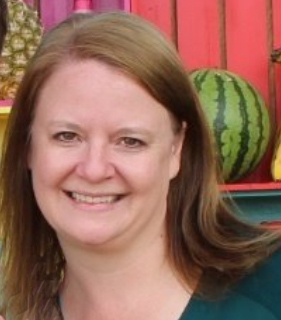 Laura Lynch, creator and writer of Savored Journeys, is an avid world traveler, certified wine expert, and international food specialist. She has written about travel and food for over 20 years and has visited over 75 countries. Her work has been published in numerous guidebooks, websites, and magazines.