California has a land area of over 155,000 square miles, nearly 850 miles of coastline and beaches, countless miles of desert, mountains, lakes, rivers, forests, and immensely beautiful scenery. The best possible way to experience it all is on an epic California road trip.
Whether you have a few days or a few weeks to spend, there is a California road trip itinerary that will suit you. In this post, we've compiled 12 possible itineraries that will take you from the top of the state to the bottom. Choose your journey and piece together routes to form your perfect California road trip.
» You might be interested in How to Choose the Right Car Rental Company for the Best Experience.
The road will take you along some of the most stunning coastal roads, deep into National Park forests, into the mountains and, of course, to some of California's biggest cities. It'll be one of the most enjoyable journeys you've ever taken.
[
Click to jump to a specific itinerary
]
» Looking for more inspiration along the route? Check out all our California travel information.
Rent a Campervan and See Even More
Have you ever considered a road trip in a campervan? Driving yourself from place to place in your destination is a great way to see more, do more, and spend less!
Escape Campervans are the largest in North America with 600+ campervans and lots of good reviews. Escape your routine and embrace your adventurous spirit by exploring the world in a campervan.
» Also see Best California Wine Regions to Visit and 22 Best Winter Vacations in the United States.
Pacific Coast Highway Road Trip: Los Angeles to San Francisco
Distance: 524 miles
Suggested Duration: 3-4 days
Los Angeles
Malibu Beach
Santa Barbara
Pismo Beach
Big Sur
Monterey Bay
Carmel-by-the-Sea
See hotels in Los Angeles | Santa Barbara | Monterey
If you're looking for the quintessential California road trip then you cannot go wrong with driving the Pacific Coast Highway from Los Angeles to San Francisco. Also referred to as the Highway 1, this coastal road will take you by some of the most iconic towns and jaw-dropping scenery in California and it is truly a trip to be remembered.
The drive along Highway 1 is about 450 miles total and it's recommended that you plan to spend three to four days enjoying the highlights of this iconic road trip. This will allow you to take your time and really experience the beauty of the California coast without feeling too rushed.
Highlights
Some of the highlights of a PCH road trip include visiting the beaches of Malibu, exploring hip and cool Santa Barbara, and checking out iconic Central Coast seaside towns like Pismo Beach. Venture a little further for a stop at Morro Bay and the wine region of Paso Robles and San Luis Obispo.
Of course, another highlight of the PCH is visiting the incredible natural area of Big Sur and taking in it's stunning scenery, from imposing California redwood forests to dramatic cliff sides, there are few places in the country more beautiful.
Moving a little bit further north, the Monterey Bay area including the charming town of Carmel-by-the-Sea and Monterey both have a lot to offer travelers. Spend some time to explore the beautiful Point Lobos State Natural Reserve, do some wine tasting in Carmel-by-the-Sea, the scenic 17-Mile Drive up to Monterey to see Cannery Row and visit a few of the stunning Monterey beaches.
The final stop is San Francisco and the beautiful Bay Area, where you'll also want to spend a few days exploring, taking time to see the Golden Gate Bridge, visit Alcatraz, and walk along the Pier at Fisherman's Wharf.
Highway 395 Road Trip: Los Angeles to Mammoth Lakes
Distance: 450 miles
Suggested Duration: 4 days
Los Angeles
Red Rock Canyon State Park
Lone Pine
Mammoth Lakes
Lake Tahoe
See hotels in Los Angeles | Lone Pine | Lake Tahoe
This road trip, from Los Angeles to Mammoth Lake along Highway 395, ending at Lake Tahoe, is considered one of the best road trip in the nation. The route takes you through mountains, deserts, forests, lakes, rivers, beautiful waterfalls, and canyons.
The best time to go for this road trip is during fall or late spring when roads are open. Be aware that many of the smaller roads are closed in winter.
Highlights
The road trip begins in Los Angeles, where we recommend spending at least a few days to see the sights. When you're ready to drive, head north to Red Rock Canyon State Park. You'll see some of the colorful rock formations on either side of Hwy 14.
Stop in Lone Pine for small-town USA charm. There are numerous things to do there for outdoor enthusiasts, history buffs, and Western movie fans, plus the scenery is stunning. You might also want to drive the Whitney Portal Road in the Alabama Hills (13 miles of unbelieveable scenery!).
The next stop is Mammoth Lakes, which is a destination in itself. In winter, the Mammoth Mountain and June Mountain ski areas are very popular. In summer, you can hike the various trails, go fly fishing, ride the scenic gondola up to the summit, or go shopping in the Village.
The fun-filled journey culminates with the beautiful sight of Lake Tahoe. It is the calm centerpiece of the action, the largest alpine lake in North America and famous for its amazingly clear water. There are activities all around Lake Tahoe, from north to south, so be sure to save time to explore the area.
Always remember when hiking or visiting national parks to take a day pack with essentials like water, sunglasses, hat, smartphone and charging brick, and first aid supplies.
Central California Road Trips
Santa Barbara to Paso Robles
Distance: 120 miles
Suggested Duration: 1-5 days
Santa Barbara
Solvang
Pismo Beach
San Luis Obispo
Montana de Oro State Park
Paso Robles
See hotels in Santa Barbara | Pismo Beach | Paso Robles
Highlights
Road tripping within central California into wine country is a great addition to your travel plans if you like wine tasting, mountain scenery, or the seaside — this area has all three!
While the route from Santa Barbara is only about 120 miles or 2 hours each way, this is an area you could easily spend all week. There are vineyards and tasting rooms the entire length of the journey, with the wineries in Paso Robles being some of the best well-known.
Highlights
Start in Santa Barbara, a perpetual favorite, with many wineries and tasting rooms. It's also a great base to hike in the Santa Ynez mountains and then surf in the Pacific, all in the same day.
From there, head north to Solvang: this quaint, Danish-themed town has great food from bakeries to restaurants. You won't want to miss the aebleskiver (a jam-filled donut) at Solvang Restaurant. A jeep tour here is also a must!
Continuing from Solvang, you'll hit Pismo Beach, where there's great hiking and biking in the Pismo Reserve. Further north, there's San Luis Obispo with its historical mission, walkable downtown, and scenic Montana de Oro State Park.
From here, it's a scenic half-hour drive inland to Paso Robles, with small towns and interesting architecture along the way for the perfect road trip.
Spend at least a day wine tasting in Paso Robles in both the valley and up in the scenic mountainside.
San Luis Obispo to Monterey
Distance: 280 miles
Suggested Duration: 5-7 days
San Luis Obispo
Morro Bay
Paso Robles
Hearst Castle
Big Sur 90-mile drive
Carmel-by-the-Sea
Monterey
See hotels in San Luis Obispo | Near Hearst Castle | Monterey
Central Coast is one of the most beautiful parts of California. With its rocky shoreline, amazing wildlife (hello whales and sea otters) and beautiful secluded beaches, this less-discovered side of the Golden State is a true gem
The full road trip across central California spans just 160 miles, but there are many stops along the way, including a few lovely cities, beaches, and the famous Big Sur drive.
Highlights
Begin your trip in San Luis Obispo, a town nicknamed "The Happiest City in America," where you can enjoy the laid-back atmosphere, hike the dormant volcanoes (aka Seven Sisters) and take in the panoramic views of the ocean.
From San Luis Obispo, continue north. If you have extra time, you can stop off in Paso Robles for a day of wine tasting in the gorgeous countryside.
Then head toward Hearst Castle, a National Historic Landmark located near San Simeon. I recommend purchasing one of the tours to see the interior of the castle and learn its fascinating history.
Next stop is the magnificent Big Sur, a scenic 90-mile drive, that boasts some of the most beautiful views in California.
This scenic drive stretches for approximately 90, and while it might be tempting to jam-pack everything into one day, you should take your time and enjoy this iconic destination simply because there is so much to do here!
The top places along Big Sur are Pfeiffer Big Sur State Park, Julia Pfeiffer Burns State Park (home to McWay Waterfalls), Cypress Grove Trail, the Bixby Bridge and The Los Padres National Forest.
But don't try to cram your Big Sur drive in just one day. This place offers way too many amazing spots, so you should set aside about at least 2-3 days, especially if you are going to visit it for the first time.
Be sure to save a few hours to stroll though the cute oceanfront town of Carmel-by-the-Sea, where you'll find lots of great wine-tasting rooms. Then take the beautiful 17-mile drive through Pebble Beach and Pacific Grove to Monterey.
Monterey has a nice waterfront area to walk along as well, which culminates in the famous Monterey Bay Aquarium.
Road Trips Departing From San Francisco
San Francisco to Lake Tahoe
Distance: 200 miles
Suggested Duration: 2-3 days
San Francisco
Old Town Sacramento
Auburn
Truckee (north shore of Lake Tahoe)
Squaw Valley ski resort
Emerald Bay State Park
See hotels in San Francisco | Sacramento | South Lake Tahoe
One of the most popular road trips in California is a visit to the Lake Tahoe area, near the Sierra Mountains and bordering Nevada. This road trip is a typical weekend getaway from San Francisco, and other Northern California destinations, with a distance of approximately 200 miles. It's a three-and-a half-hour drive direct, but longer with some stops along the way.
There are two actual routes into Lake Tahoe, branching at Sacramento. You can travel by Hwy 80 which leads to the northern part of the lake, through Truckee, or Hwy 50 going to the southern part of Lake Tahoe. Both routes are spectacular and scenic.
When building a road trip along this route, we suggest taking the northern route into Lake Tahoe and driving south along the lake. You can then take the southern route back to San Francisco, if you're making a round trip.
Highlights
Fun places to stop for a bite or explore along the way to Lake Tahoe include visiting Old Sacramento with its Gold Rush-era buildings and cobblestone streets, the foothill community of Auburn for more Gold Rush-era history, and grabbing a hearty meal at Truckee, which is a cool western alpine town worth exploring on the north shore of Tahoe.
Once at the lake, you can easily do the loop route around the lake to explore some of the cool towns, beaches, casinos and beautiful landscape to visit in the area on your road trip.
Each side of the lake has its own attractions and appeal. On the north shore. Along the southwest shore is Emerald Bay State Park with incredible views. You can go alpine skiing in Squaw Valley or take the 2.4-mile scenic Heavenly Gondola Ride. Hike the Rubicon Trail on the south side, or go on a boat cruise.
Lake Tahoe Tours You May Enjoy:
San Francisco to Mendocino
Distance: 176 miles
Suggested Duration: 1-2 days
San Francisco
Muir Woods
San Rafael
Petaluma
Sonoma Valley wineries
Geyserville (Francis Ford Coppola Winery)
Mendocino Headlands State Park
Mendocino
See hotels in San Francisco | Sonoma | Mendocino
A drive from San Francisco to Mendocino is one of the best road trips in California. San Francisco is one of the most popular places to visit in the world, with good reason. It is a beautiful city with so much to do, see and eat, like the famous Golden Gate Bridge and Fisherman's Wharf, to exciting neighborhoods like Chinatown, The Castro and Mission District.
The best way to see San Francisco is by walking. Find out all of the top things to do in this San Francisco Travel Guide.
Highlights
When you are ready to leave San Francisco, head north over the famous Golden Gate Bridge. Stay in the right lane and pull into the lookout point at the end of the bridge, for one of the most stunning views ever.
Continue north for 15 minutes and you'll reach Mill Valley. Stop at Muir Woods for a beautiful hike through the old-growth redwoods, a national monument since 1908.
Drive north to the city of San Rafael for a Puerto Rican lunch at one of the most popular restaurants, Sol Food. If you would rather a cafe, have lunch at MH Bread & Butter in the nearby town of San Anselmo.
Continue north 20 minutes to the historic downtown of Petaluma, once known as the "egg capital of the world." Downtown you can see the historical buildings from the late 1800's, boutiques, shops, and restaurants. Another highlight is to take a tour at the McAvoy Olive Oil Company. Stop for a delicious pastry or dessert and coffee at Della Fattoria.
From Petaluma up through Geyserville, be sure to save time for some wine tasting along the way from Petaluma up through Geyserville. There are dozens of wineries to stop at along the way.
In Geyserville, you can experience some of the best of Sonoma County wines at the Francis Ford Coppola Winery (owned by the famous movie director.)
Drive north until you reach Mendocino, one of the most beautiful coastal towns in Northern California. Be sure to visit Mendocino Headlands State Park for hikes past stunning coastal scenery and Russian Gulch State Park to see the waterfall.
>> Check out the Best Hot Springs in Northern California.
Mendocino to Redwoods National Park
Distance: 240 miles
Suggested duration: 4 days
Mendocino
Fort Bragg
Humboldt Redwood State Park
Avenue of the Giants Auto Tour
Eureka
Redwoods National Park
See hotels in Mendocino | Eureka
Mendocino to Redwoods National Park is one of the most spectacular 5 hour drives in the world. It will take you through the most beautiful 240 miles on scenic Highway 101, alternating between coastal views and redwood forests.
The entire drive is only 5 hours long but with so many things to see along the way, you can easily spend a 2-4 days on this stretch alone.
Highlights
Mendocino is a beautiful town, worth staying the night in a home along the coast. If the weather isn't too cold (which is rare), you'll have a blast on the beach. The town also has some great foodie places to choose from.
Just north of Mendocino is Fort Bragg which offers many attractions for the family including the famous Skunk train, glass beach and sea glass museum. But if your short on time and need to complete the drive to the border on the same day, keep driving and you'll be rewarded by the most majestic redwood forests in the world.
First you'll pass through the Humboldt Redwood State Park. Some favorite locations in the park includes the Founders Grove Nature Trail, the 32-mile Avenue of the Giants Auto Tour, and the Humboldt Redwoods Visitor Center. You can pick a brochure for the 32-mile auto tour if you're in a hurry or spend hours on the hikes. If you're driving in spring, you'll want to stop in the meadows to see some of California's gorgeous wildflowers.
At about half-way point, you'll reach the city of Eureka. You might want to take a break, replenish food or visit sights such as the Carson mansion or the Discovery Center.
Beyond Eureka, the rest of the drive is along the Pacific Ocean. It's arguably one of the most spectacular coastal drive. Try to keep your eyes on the road and stop along the way to soak in the views and the breeze.
Further along you'll go through the magnificent Redwoods National and State Park. It is awesome for camping, hiking or simply stopping for lunch. The entire drive through the forests is like driving through a magical kingdom.
San Francisco to Yosemite National Park
Distance: 170-260 miles
Suggested Duration: 4 days
San Francisco
Oakdale
Tuolumne County
Sonora Pass
Yosemite Valley
Half Dome
See hotels in San Francisco | Yosemite West
One of the most popular road trips in California is the route from San Francisco to Yosemite National Park. This encompasses two of the State's most wonderful travel destinations – the glorious city of San Fran and one of the most popular National Parks in the United States. The 4-hour drive is also one of the most scenic routes in the country, with meandering mountainous roads cutting through the forest of redwood trees.
Yosemite is roughly 170 miles from the city and the drive can be broken up into plenty of scenic stops along the way. If you stop at our recommended locations, the drive will increase to roughly 260 miles.
Highlights
There are few better places to start a road trip than in the Golden Gate city and I recommend spending a few days in San Francisco before you travel down to Yosemite, (make sure to visit Pier 39 and take a trip to Alcatraz).
The first of these is the historic town of Oakdale, the cowboy capital of California. Located 1 hour 45-minutes from Pier 39, Oakdale is home to an impressive cowboy museum, a scenic reservoir and a delicious Mexican restaurant if you're feeling a bit peckish.
The next stop is the gateway to Yosemite, Tuolumne County. A further 42 miles and 52-minute drive from Oakdale, you'll find this beautiful slice of natural paradise. I recommend spending the night here and continuing on to Yosemite tomorrow because there's just so many great things to do.
Make sure to photograph the views from the Sonora Pass, participate in some Gold Rush-era experiences such as a train ride at Railtown 1897 State Historic Park and view the fantastic Column of Giants.
The final leg of the journey is to continue on to Yosemite. The park has some of the best hikes in the world such as Yosemite Valley and the striking cascades of Yosemite Falls. The Half Dome is another of the park's most popular places to visit.
Yosemite National Park to Lassen Volcanic National Park
Distance: 900 miles
Suggested duration: 5-7 days
Yosemite National Park
San Francisco
Russian River
Glass Beach at Fort Bragg
Redwoods National Park
Burney Falls
Lassen Volcanic National Park
See hotels in Yosemite | San Francisco | Fort Bragg | Eureka | Redding
A northern California road trip is one of the top road trips you can take in California! This trip will take you just under 900 miles to complete. It starts in Yosemite National Park and ends at Lava Beds National Monument.
If you've already been through San Francisco, you can travel up through Sacramento, for a different route.
Highlights
Starting at the majestic Yosemite National Park you can hike right next to a waterfall on the Mist Trail and take in the amazing views from Glacier Point. From here head over to San Francisco to check out the city and Muir woods.
Next head up the coast to the Russian River area for one of the best beers in the county at the Russian River Brewing Company and walk on glass beach in Fort Bragg.
Continue up the coast to the unbelievable Redwoods National and State parks where you can drive through a tree and stair up in awe at these giant trees. Then cut back inland to explore the most beautiful waterfall in California: Burney Falls. Continue on to Lassen Volcanic National Park to learn all about volcanoes before finishing your trip by hiking through Lava tubes at Lava Beds National Monument.
Northern California does not disappoint with its grandeur and magnificence at every turn. Pack up the car and head out to explore this unbelievable part of California!
Lassen Volcanic National Park to Shasta-Trinity National Forest
Distance: 150 miles
Suggested Duration: 2-3 days
Lassen Volcanic National Park
Burney Falls
Heart Lake
Black Butte
Lake Shastina
Shasta-Trinity National Forest
See hotels in Redding | Mount Shasta
Beginning in Lassen Volcanic National Park and adventuring up to Shasta-Trinity National Forest, you'll experience some of the more hidden gems on this California road trip.
Some stops you'll want to add to your road trip itinerary include McCloud Falls, Mossbrae Falls, Heart Lake, Black Butte and Lake Shastina.
Visiting all of these stops from Lassen Volcanic NP to Shasta-Trinity National Forest will take a total drive time of 3 hours 13 minutes over 147 miles. To really explore this area you'll want at least a few days, but the longer the better!
Highlights
Lassen Volcanic NP is a treasure trove of geologic wonders, including bubbling mud pots, steaming fumaroles and other unique volcanic structures. Add to this pristine mountain lakes, tumbling waterfalls and jagged mountain peaks, and you'll soon be entranced by this parks often overlooked beauty.
After Lassen, your next stop will be possibly the most beautiful waterfall in California; Burney Falls located in McArthur-Burney Falls Memorial State Park. As well as marvelling at the 129-ft high cascading falls, there are also some incredible hikes here, as well as camping and lodging.
Your final stop will be Shasta-Trinity National Forest. This National Forest encompasses an enormous 2.2 million acres with an almost infinite amount of wilderness walks available.
Yosemite National Park to Death Valley National Park
Distance: 515 miles
Suggested duration: 5-7 days
Yosemite National Park
Mariposa Grove
Sequoia National Park
Kings Canyon National Park
Furnace Creek
Death Valley National Park
See hotels near Yosemite | near Sequoia | near Death Valley
A classic Californian road trip that takes in four of the state's legendary national parks is the trip from Yosemite to Death Valley. The driving distance from Yosemite to Death Valley is 515 miles.
It's often done as part of a longer road trip from San Francisco through to Las Vegas, which is is 830 miles in total.
Highlights
There is plenty to see and do in Yosemite, and you should aim to spend at least two to three days. There are several epic drives in the park, including the route over the Tioga Pass, and the winding road up to Glacier Point. Along the way, you can take in famous views of the granite peaks from Tunnel View and Olmsted View.
The route out of Yosemite takes you past the famous Victorian-era Wawona hotel and the Mariposa Grove, where you can see your first sequoia trees. From there, it is a straight three-hour drive via Fresno to Sequoia National Park.
You can easily spend another couple of days exploring Sequoia National Park and the adjacent Kings Canyon National Park. The parks are home to most of the world's biggest trees, including the General Sherman Tree (the largest tree in the world) and the General Grant Tree (the world's second biggest). The road between them is called the Generals Highway, and there are multiple scenic viewpoints along the way, as well as trailheads to get out and see more of the giant forest.
The last leg of the road trip is a 6.5-hour-drive from Sequoia to Furnace Creek in Death Valley National Park. Stop off in Bakersville for something to eat and to fill up on snacks and gas. You can take Hwy 58 and pass a wind farm near Tehachapi, or the more winding Hwy 178 and see Lake Isabella along the way.
Spend another couple of days in Death Valley visiting the lowest place in North America (Badwater Basin), sand dunes at Mesquite Flat, slot canyons, abandoned mines, a volcanic crater, etc. before driving another 2.25 hours to Las Vegas.
Death Valley National Park to Joshua Tree National Park
Distance: 250 miles
Suggested Duration: 2-3 days
Furnace Creek (Death Valley National Park)
Artist's Palette Drive
Golden Canyon
Badwater Basin
Tecopa
Kelso Dunes
Amboy Crater
Joshua Tree National Park
See hotels near Death Valley | near Joshua Tree
Death Valley and Joshua Tree National Parks are among the most popular things to do on an epic California road trip. The distance between the two is a 252 mile, 4.5 hour drive and many people just bomb through it, hurrying to get from one park to the next. But you may want to slow down cowboy, because there is some pretty interesting stuff to see between the two parks.
Highlights
Start in Furnace Creek in the core of Death Valley. Use this Death Valley guide to plan your trip and then head south down Badwater Basin road on Highway 178. Stop at the Artist's Palette Drive, Golden Canyon, and Badwater Basin before continuing south on the scenic road out of the park.
Make a quick pit stop in Tecopa (to see the world's tallest thermometer) and then take Highway 127 into the Mohave National Preserve. Stop at the Kelso Dunes, which sign-posted nature preserve with hiking opportunities.
After you cross the National Trails Highway, take a short detour to the Amboy Crater. It's a BLM landmark and one of the largest volcanic fields in the US. Take Amboy road south and head west into Joshua Tree town.
Before you go into the National Park, be sure to stop into the Noah Purifoy Museum, which is an outdoor sculpture garden of "assemblage sculptures" and the World Famous Crochet Museum (because Joshua Tree town is full of quirky art).
Then go into Joshua Tree National Park for hiking, exploring old mining infrastructure and sunset at Key's View.
CONCLUSION
These California road trips will take you to all corners of the state, along the coast, and into the varied National Parks that make California so unique and interesting. You could easily spend weeks traversing this beautiful state.
Like this post? Why not save it to Pinterest?
FOLLOW US on Pinterest, Instagram, Facebook for more great travel inspiration and tips.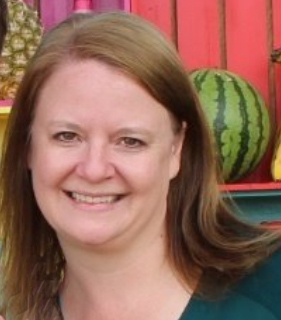 Laura Lynch, creator and writer of Savored Journeys, is an avid world traveler, certified wine expert, and international food specialist. She has written about travel and food for over 20 years and has visited over 75 countries. Her work has been published in numerous guidebooks, websites, and magazines.