Note: Due to current circumstances, some information may be outdated. Please check official websites before you travel. Be advised this article may have links to products we make commission from.
A few years ago, some friends of ours decided that walking the Camino de Santiago was the perfect way to spend their vacation. They could truly get away from every day life, experience something life changing, and get fit while doing it.
It sounded like a great way to spend a week – walking the historic, faith-driven path to the Cathedral of Santiago, along one of the Camino de Santiago routes that are popular now for more than just religious followers who are making the pilgrimage, but also for history, nature and fitness enthusiasts looking for a different kind of walking holiday.
Needless to say, our friends had a fantastic time and had many stories to share of their journey. This is the concensus I always hear about walking the Camino de Santiago. If you enjoy this type of vacation, you should definitely consider it.
Guest blogger, Becca, from the travel blog RoughDraft, is here to tell you a little bit about the Camino de Santiago, and to share her expertise on the many different routes of the Camino de Santiago.
If you have any questions, you can ask her in the comments section at the end of the post. Enjoy!
___________________
If you're looking for a walking holiday with a little bit of a difference, then the Camino de Santiago could be just what you're looking for. Let's dive right in and find out everything you need to know about one of Europe's very best holiday destinations.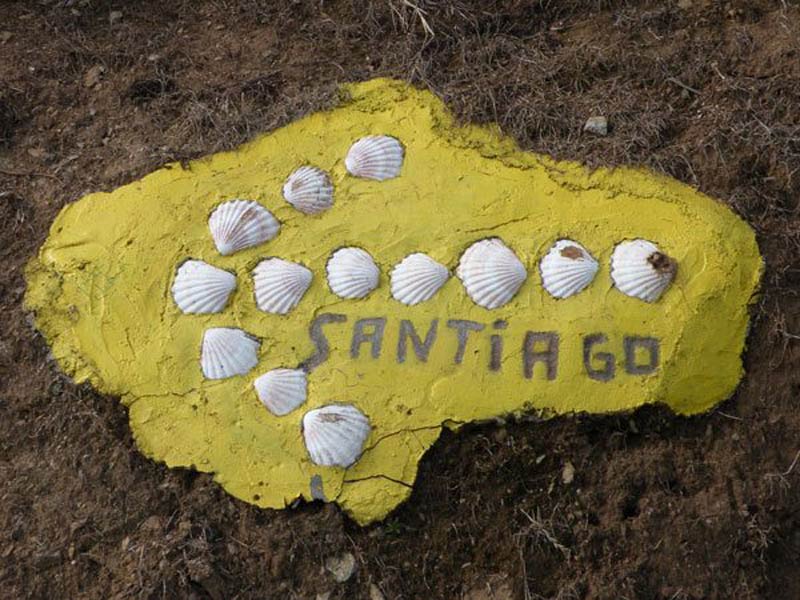 Camino de Santiago History
The history of the Caminos stretches back centuries and they have their origins in the ancient routes traced across Europe by Christian pilgrims. For generations, devout worshipers have left their homes for days, weeks, even months at a time and made their way on foot to the cathedral in Santiago.
This iconic building is a scared place of worship for millions, and is central to the entire experience. Whether you're looking to reaffirm your faith, or just to experience the perfect blend of scenery and history, then the Camino trails will offer you something truly special.
Camino de Santiago Routes
As the pilgrims made their journey year after year, certain key routes popped up which have now turned into evergreen walking routes for people from all four corners of the globe.
With thousands of kilometers of trails to explore, your best bet will be to plan ahead, so that you take in all of the sights that you want to see on your way. Once you do that, you'll be able to weave your way across this beautiful corner of Europe as you experience the holiday of a lifetime.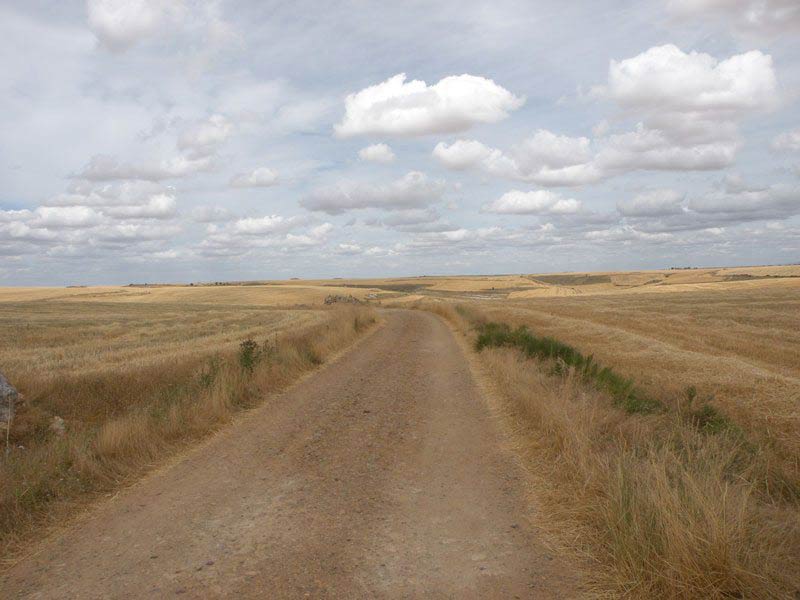 Camino Frances
The most popular route is known as the Camino Francés, which translates simply to the French Way. Historically, the majority of pilgrims traveled from France, due to the Codex Calixitinus. This has cemented the French Way as a key route that so many modern-day pilgrims and tourists alike simply cannot pass up.
Many opt to walk the final part known as the Via Regia. This allows you to take in some stunning scenery and immerse yourself in the local culture in a single long weekend. If you're walking the Camino de Santiago for the first time and simply cannot decide where to start due to the wealth of networks and options, then this could be the perfect introduction you've been looking for.
Camino Primitivo
If you want to go back to the beginning and see how the Caminos grew into what they are today then walking the Camino Primitivo is a great choice. It dates back to the 9th century, and with over a thousand years of history beneath your feet, you're sure to see something inspiring and incredible around every corner.
Oviedo is the most common point of departure and serves as a beautiful introduction to the people, culture, and food of this truly special part of the world. Make sure to sample some of the local cuisine as you wind your way to Santiago, so that you can take in all of the local specialties along the way!
Don't be mistaken into thinking that the Camino de Santiago routes are limited to just France and Northern Spain. The second most popular route actually starts off in Portugal before winding its way up to Santiago via trails that offer views and scenery that will stay with you for a lifetime.
Camino Portugues
The Camino Portugués begins over 600 km away in Lisbon at the cathedral. For those who love to walk the entire distance of the trail and challenge yourself, you'll have plenty of rolling scenery and terrain to keep you entertained for the 2-3 weeks that it will take to reach Santiago.
Why not spend a couple of days in Lisbon to acclimatize and see the sights that this incredibly diverse and architecturally rich city has to offer? It will serve as the ideal contrast to the timeless ebb and flow of the Camino, as you make your way to Santiago.
Stop off in smaller villages and head to the coast along the way, so that you can immerse yourself in the local culture and really make the most out of your journey. Fresh seafood dishes are a must, and if you can, stay with a local family.
Living with the locals will give you a different view of things and a level of experience that you just wouldn't get from bedding down in chain hotels for the night.
Camino del Norte
The final ever-popular way that we want to draw your attention to is known as the Camino del Norte, or the Northern Way. It is not as frequently travelled as the other routes, which makes it an ideal choice for those of you who like to avoid the crowds and get off the beaten track.
It begins deep in the heart of the ever-lively Basque country in Spain, in the city of San Sebastián which itself offers more than enough culture and entertainment to be well worth a couple of nights stay.
Once you've seen everything that's on your list, the fun will really begin as you break new ground and head out onto the Camino for the very first time. Unlike the French Way which is largely flat for its entire duration, the del Norte is hilly to say the least.
There are few short and short sharp climbs, more a continuous rolling profile that those of you with the legs for it will really enjoy.
As the route hugs the coastline, you'll pass through the Bay of Biscay which has to be seen to be believed. One thing to be aware of is that you won't necessarily take in the breadth and depth of historical monuments and settlements as you would if you walked the French Way.
That being said, the weather is cooler in the hotter months and certainly not as busy. If you love rolling countryside, avoiding the peak crowds, and a nice cool coastal breeze, then the del Norte route should certainly make your shortlist.
CONCLUSION
No matter which Camino de Santiago route you decide to walk the secret is to savor every moment and take the time to see everything that you want to see. With so much on offer, don't feel rushed, just take in the moment and enjoy the pure beauty that this part of the world has to offer.
Have questions about the Camino de Santiago? Leave us a note in the comments.
_____________________________
ABOUT THE AUTHOR
Becca is a traveler and translator, with a never-ending wish to always visit yet another country, and try yet another local pizza. You can read more of her exploits at RoughDraft.