Bali, Indonesia, is always a great place to vacation – whether you're after sunshine, relaxation, a shopping spree, or spirituality. It is a place that is loved by many different types of travelers, for many different reasons.
When considering where to visit in Bali, Seminyak will probably always be at the top of your list. It's an amazing city. However, in recent years, more people are recommending Canggu as an alternative. Canguu is a west coast beach town in Bali that is more removed from the tourist center, so it has a bit more authenticity and local flavor than you'll get elsewhere.
Why not try Canggu for your next tropical vacation? There are dozens of amazing villas with private pools and sea views that will make your tropical holiday unique and memorable. In this post, we'll share 6 of our favorite Canguu Villas, and give you a bit more information on why you should choose Canguu.
What To Do in Canggu
Canggu, just 30 minutes away from Seminyak, is becoming a trendy travel destination in Bali. This laid-back town is developing quickly – with boutique shops and western establishments along the streets, selling $60 bikinis and straw-woven bags. It is not a place where you would expect low prices like the other countries in Asia.
It's actually developed quite a large expat community – including digital nomads – who want to enjoy a tropical paradise with close beach access, great amenities, with access to a community of likeminded people.
However, just minutes away from the main shopping street, you'll find emerald green rice fields, beautiful beaches and cute, hippy cafés. Not to forget, it is a surfers' paradise, with all the famous beaches located side by side. Compared to its neighbors, Seminyak and Kuta, Canggu is more peaceful but still lively, suitable for travelers who wish to unwind and escape the hustle and bustle of city life.
To get the most of Canggu, set aside a couple of days to explore this town before heading to the next destination.
Where to Eat in Canggu
The café scene in Canggu is thriving. You can find many tasty local and international cuisines all around the town, accompanied by beautiful rice field views.
Unlike Ubud, raw and vegan cafés are not the 'in-thing' here. There are so many popular cafés in Canggu, but if you have limited time on hand, try The Shady Shack, Parachute Bali, Crate Café and Milk & Madu. They also serve tasty brunches at decent prices.
Where to Stay in Canggu, Bali: 6 Great Canggu Villas
Choosing where to stay in Canggu is difficult when there are so many modern villas popping up everywhere. The villa scene in Canggu is developing fast, giving you more options to choose from. Staying in a villa gives you more space and privacy to enjoy your time on this tropical paradise, so it's what we recommend.
If you are travelling with a number of friends, this can be an extremely good value-for-money option. Even if you're just a couple or one person, a villa can give you an experience in Bali that a hotel can't match. Many of the villas have private pools, huge areas to relax outside, and some even have incredible views.
Here are some of the best (and affordable) villas in Canggu that we recommend for your stay.
Villa Tibu Indah
Villa Tibu Indah is a traditional Balinese villa in the midst of rice paddies in Canggu, where you can enjoy a luxurious and peaceful time. With three bedrooms and the bathroom beautifully designed (free-standing terrazzo bathtub and rain shower), this villa is perfect for families or a group of friends.
What's special about this villa: They have a massage balé beside the private pool and can arrange for massage therapists to come to the villa. This service is excellent and very pampering!
⇒ Get more info on Villa Tibu Indah
Villa Mia
The design of Villa Mia is rustic, chic and simple. On top of that, the surrounding of the villa is beautiful and peaceful, so it's definitely a great place to relax and unwind. There are three spacious bedrooms in this villa, offering a beautiful view of the private swimming pool.
What's special about this villa: It is surrounded by many great restaurants and cafes, such as Crate Café and Monsieur Spoon. Also, it is just a 10 minutes' walk from the beach.
⇒ Get more info on Villa Mia
Villa Yenian
Villa Yenian has a large sunny garden with pool and jacuzzi, offering a beautiful view of the greenery surrounding the villa. With BBQ facilities available, this five-bedroom retreat is perfect for family getaways or small company retreats.
What's special about this villa: The open-air terrace on the second floor. It's a great place to gather with your family, relax and admire the beauty of Canggu.
⇒ Get more info on Villa Yenian
Villa Papu
Villa Papu is a dream-villa-come-true. It is beautifully decorated, very peaceful and accessible, close to many hotspots of Canggu and Seminyak. The bedrooms are bright and spacious, featuring lovely open-air bathrooms. Ideal for families and couples.
What's special about this villa: The breezy terrace with seating area. There are plenty of brightly, sun-lit rooms and fresh air in this villa.
⇒ Get more info on Villa Papu
Villa Kami
This is a four-bedroom retreat with expansive lawns, a private pool and poolside living area. Located in a quiet village of Padonan, this villa is also close to many popular beaches such as Berawa beach and Echo beach. If you're looking to host mini events or yoga retreats, Villa Kami is a good choice.
What's special about this villa: Its affordable price! For the space and excellent service you get from this villa, the price is a steal.
⇒ Get more info on Villa Kami
Mary's Beach Villa
Spacious, peaceful and tucked in the rural countryside of Canggu. Mary's Beach Villa features a large private pool as well as a shallow kiddie's pool – perfect for families with young children. It is located near the ocean in the rice paddies of Canggu, and the view surrounding the villa is mesmerising.
What's special about this villa: The large, well-manicured garden. It's a great place to chill, host parties and intimate, private weddings.
⇒ Get more info on Mary's Beach Villa
CONCLUSION
No matter where you choose to stay in Canggu, we know you'll have a fantastic time in Bali. It's a perpetual favorite for tropical vacations and you can depend on the warm, humid climate nearly all year round.
Have you been to Canggu? Share your tips and recommendations in the comments!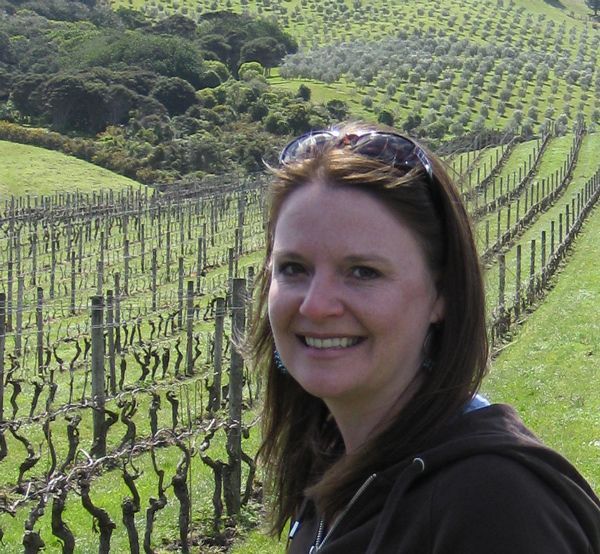 Laura Lynch, creator and writer of Savored Journeys, is an avid world traveler, certified wine expert, and international food specialist. She has written about travel and food for over 20 years and has visited 70+ countries.