Imagine yourself sipping exotic cocktails on white sand beaches, enjoying breathtaking sea views of azure waters. The Caribbean has all of that and so much more to offer, including amazing all-inclusive, adults-only resorts that will pamper you like no where else on earth.
This spellbinding region is one of the most loved holiday destinations for countless reasons. Tropical islands, diverse marine life, and the most luxurious holiday resorts are some of them.
Your next trip to the best places in the Caribbean Islands should be something different but ultra-exclusive. This article covers the best all-inclusive Caribbean resorts that cater to adults only.
Seize the chance to splurge on a fun, child-free retreat tailored to adult-only holiday adventures in astonishing surroundings.
Before You Dive In – We have a lot of other resort lists that you might want to check out, so you can find the resort that speaks to you the most.
Best All-inclusive Adults-Only Resorts in the Caribbean
This list of premium all-inclusive resorts in the Caribbean for adults only features what you need to know for a luxury vacation in one of the world's most treasured regions. Read about these top properties and choose your favorite one.
1. Serenity at Coconut Bay, St. Lucia
St. Lucia's Serenity at Coconut Bay luxury resort (couples only) tops this list for the best Caribbean all-inclusive holidays for four main reasons. Expect outstanding unlimited meals and drinks, exceptional butler service, marvelous indoor and outdoor spaces (like private poolside cabanas), and exquisite suites.
Serenity is a small, intimate, 36-suite haven offering pampered stays. The rooms feature mahogany king beds, private patios, plunge pools (with waterfalls), and 24-hour room service.
Every day feels like a spa day with walk-in rain showers, soaking tubs, and perfect Espresso machine cuppas. The outdoor hammocks and wet bars add an extra layer of luxury.
Enjoy sumptuous meals at the resort's Greathouse eatery with access to sister property Coconut Bay Beach Resort & Spa. There, a further eight restaurants and seven bars await.
---
2. Excellence Punta Cana, Dominican Republic
When looking for the top Caribbean all-inclusive resorts, be sure to consider Excellence Punta Cana. This stunning Coconut Coast resort boasts stylish and spacious ocean views, amazing beaches, a swim-up rooftop terrace, and private pool suites with elegant furnishings.
Travelers who prefer VIP options can upgrade to an Excellence Club suite. The property features multiple top-class restaurants, bars, and lounges. The Miilé Spa, hot water jacuzzis, sparkling pools, and well-equipped sporting and fitness facilities provide an all-inclusive experience. Not to mention the on-site nightclub.
While in Punta Cana, you have to visit Scape Park. You can take a full-day tour, which includes swimming in hidden pools, exploring caves and cenotes, ziplining, and an ATV jungle ride.
---
3. Couples Tower Isle, Jamaica
All-inclusive resorts in the Caribbean are famous for creating a tropical paradise where grownups let loose and enjoy unsurpassed spoils. Couples Tower Isle is one such oasis located on a white-sand beach.
The resort specializes in carefully curated vacation experiences for couples. You'll enjoy the most exclusive stay in one of eight Oasis Spa Villas, whose major draw card is unlimited spa treatments.
Here, the rooms are bright and breezy, with all the holiday amenities you'll need. Make the most of unlimited gourmet dining at the seven on-site restaurants. Verandah and Eight Rivers are the standouts.
Tackle some water sports (like scuba diving), golf, and tennis, all included in your package. Four on-site pools and jacuzzis and a private island provide the perfect spaces to relax, unwind, and indulge.
---
4. Sandals Grenada All-inclusive, Grenada
Sandals Grenada is one of the best all-inclusive resorts in the Caribbean because it offers multiple accommodation options with a staggering 22 room categories. SkyPool Butler Suites are the most luxurious. They have private cantilevered infinity-edge plunge pools overlooking the most arresting ocean views. The suites also feature tranquil soaking tubs.
Enjoy unlimited food and drinks at the ten on-site restaurants. You'll savor tempting drinks at the swim-up bar, which is one of six on the property.
Sandals Grenada is the best property on Pink Gin Beach. This should inspire you to sample the best beach drinks at all-inclusive resorts.
The resort is a past winner of Condé Nast Traveler's "Resort of the Year" award. Its luxury villas and fantastic all-in-one packages, which include live entertainment and free scuba diving and snorkeling, put it ahead of many.
---
5. Secrets Cap Cana Resort & Spa, Dominican Republic
The exclusive Cap Cana gated community is home to one of the best all-inclusive resorts in the Caribbean, Secrets Cap Cana Resort & Spa. This 457-suite Dominican Republic resort allows its guests access to Juanillo Beach with its pristine sugar sand. This is an ideal spot for destination weddings and romantic getaways.
The beautifully decorated, sun-lit rooms are designed for style and comfort, with the swim-up and bungalow suites being the most popular. Enjoy quiet mornings reading or meditating on your private, well-furnished balcony.
The resort's seven gourmet à la carte restaurants and six bars and lounges guarantee diverse dining experiences. Indulge in Mexican, Asian, and French dishes on any given night. Other amenities include a full-service luxury spa, an indoor entertainment theater, and outdoor pools.
The perfect romantic couple's offsite activity has to be a horseback ride on the beach. Appreciate calming ocean views while experienced guides lead you along the coast.
---
6. Cocos Hotel Antigua All-inclusive, Antigua
This quaint boutique resort is a unique all-inclusive escape best suited for couples seeking a laid-back, wellness-inspired retreat on a property unlike others. Forget the usual concrete-block luxury resorts like those in other parts of the Caribbean.
Instead, expect charming, private, stand-alone cottages built with wood, wattle, and other indigenous materials. If you love unorthodox vacation ideas, then you'll love Cocos Hotel. This resort is a peculiar yet effective blend of rustic, romantic, and scenic. It creates a setting easily regarded as one of the best adults-only all-inclusive Caribbean locations.
Go all out and book the best cottage on the property, the cliffside Sunset Pool Cottage. It features a private infinity plunge pool (floating canapé meal, anyone?) and a balcony with a hammock and Adirondack chairs. The outdoor showers are quite the treat.
Enjoy spa treatments during the day and exciting entertainment at night. Top on-site activities include Caribbean steel pan drum lessons, cooking classes, and yoga sessions.
---
7. Hotel Le Sivory Punta Cana by PortBlue Boutique, Dominican Republic
You get peace and relaxation when you choose Le Sivory, a AAA Four Diamond resort. This exclusive 55-room luxury boutique property is situated on Uvero Alto, one of Punta Cana's most cherished beaches. Revel in a beautiful child-free holiday hideaway that offers faultless service.
The suites marry contemporary with classic. The overall decor inspires a refined living space. Selected rooms have their own private pools and sea views. A superior upgrade includes a hydromassage bathtub and outdoor shower.
Three on-site restaurants, a beachfront bar, and the resort's secluded beach are some notable property highlights.
Don't waste your visit to this phenomenal part of Punta Cana. While here, ensure you attend a pumping Uvero Alto Boat Party for the ultimate socializing experience. This activity includes snorkeling and drinks from a floating bar.
---
8. The Caves Hotel, Jamaica
You'll adore this mind-blowing 12-room Jamaican wonder, with ocean-facing cliffside rooms offering a unique stay. The Caves Hotel is about intimacy and custom experiences with its chic design and luxurious interiors.
Many cottages feature outdoor showers and private patios. The resort's grand villa, two dining gazebos, and saltwater swimming pool are just some of what you can enjoy during your leisure days.
The private caves and signature Blackwell Rum Bar offer a different experience from what you'd get anywhere else. This is the perfect place to check off adventurous vacations for couples from your holiday bucket list.
There's also a sauna, private hot tub, and jacuzzi on the property. Taste the region's much-loved cuisine during the Jamaican 'Jerk' barbeques. Enjoy thrilling evening entertainment that'll elevate your stay at one of the best all-inclusive Caribbean resorts.
---
9. Breathless Punta Cana Resort & Spa, Dominican Republic
This tropical 750-suite oasis on the northeast coast is one of the Dominican Republic's best adults-only, all-inclusive resorts.
At Breathless Punta Cana Resort, you'll love the serene ocean views from the private balcony with a whirlpool hot tub. The staff delivers stellar services executed with the utmost attention to detail.
Your stay includes unlimited food and drinks at the ten on-site eateries. The nightly entertainment will keep you in high spirits during the evenings.
Pop into the Spa by Pevonia for various relaxation treatments. Or partake in the daytime cultural celebrations and DJ pool parties that are precisely what you need when you want to amp it up with some high-energy activity.
A great adults-only offsite activity to add to your Dominican Republic adventure is a coral nursery snorkeling tour. It comes with a delectable seafood lunch.
---
10. Pineapple Beach Club Antigua All-inclusive, Antigua
Antigua has some of the most astounding all-inclusive resorts for adults only. Pineapple Beach Club is one such resort. There are 180 rooms on this magnificent property near Long Bay in the country's eastern region.
Choose from five room categories: gardenview, oceanview, pool terrace, beachfront, and waterfront. The rooms are spacious and comfortable, with furnished private balconies. Take in sublime ocean views of the region celebrated as the "Gateway to the Caribbean."
Your all-inclusive package includes dining, unlimited drinks, non-motorized water sports (like snorkeling), and access to all the resort's amenities. One of these is Tranquility Body and Soul Spa, where wellness and relaxation are the order of the day.
Spend lazy afternoons sunbathing near any of the three glistening pools. Go kayaking, paddle boarding, or opt for a sunset catamaran ride when seeking holiday action. Fun karaoke nights, dance classes, and themed parties are also on the resort's activities menu.
On the culinary front, two dining options are frontrunners. Keep it Caribbean at Topaz Restaurant or go Italian at Chef Pietro's beachfront restaurant.
---
11. Secrets Royal Beach, Dominican Republic
The Secrets signature properties specialize in unlimited luxury at their all-inclusive, adults-only resorts. Punta Cana's Royal Beach is no different. Your stay includes fine dining, endless entertainment options, and an array of on-site activities.
This AAA Four Diamond property is made masterful by its modern design and superior architectural layout. The rooms feature a cheeky juxtaposition: vibrant, bright colors against soft, neutral tones. There are hydro tubs on each private balcony, where you can enjoy striking sunset vistas.
Take the adventure offsite with a small group catamaran cruise. This makes for a wonderful way to see Punta Cana's beauty, meet new people, and conclude an unforgettable Caribbean vacation.
---
12. The Soco Hotel, Barbados
It will only be a complete list if it features one of the most beautiful places in the Caribbean, Barbados. On the island's south coast is this bright, picture-perfect resort surrounded by hypnotizing aquamarine waters. It's the prime location for all-inclusive, adults-only holiday escapades—for solo travelers, couples, and groups.
The 24 modern rooms, with refreshing European-French-Creole aesthetics, make this a boutique resort. From the all-inclusive dining options to the supreme in-room spa services, every amenity is designed with your satisfaction in mind.
Popular mingling spots are the resort's restaurant, bar, and pool area. Dip in the terrace swimming pool and sip cocktails on the deck while enjoying the sea views. You can explore the island's nightlife after sunset to get a real taste of the Barbados party vibe.
---
All-inclusive Caribbean Resorts | It's Time for an Adults-only Holiday
Your next grand vacation should be at any of these world-class resorts for the best Caribbean all-inclusive adults-only experiences in remarkable locations.
Brush up on some top tips in our guide on how to plan for the perfect vacation and get ready for an exhilarating Caribbean escape. A colorful, well-curated, all-inclusive, adults-only holiday extravaganza is all yours for the taking.
Like this post? Why not save it to Pinterest?
FOLLOW US on Pinterest, Instagram, Facebook for more great travel inspiration and tips.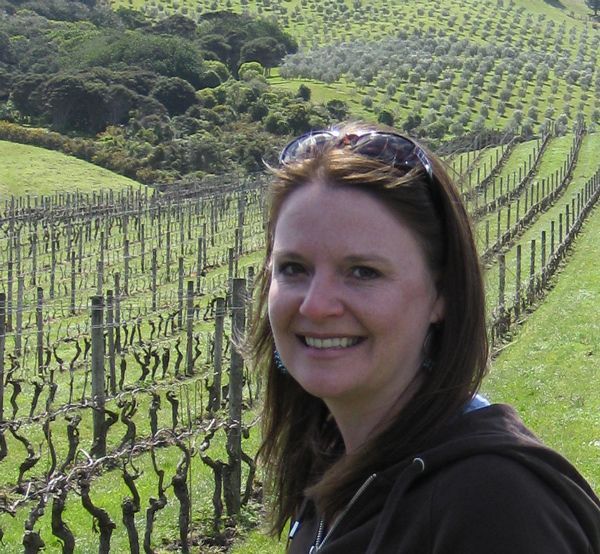 Laura Lynch, creator and writer of Savored Journeys, is an avid world traveler, certified wine expert, and international food specialist. She has written about travel and food for over 20 years and has visited over 75 countries.