The Caribbean remains the most popular cruise destination in the world, attracting millions of seafaring holidaymakers every year. With its collection of islands offering year round sunshine, it's not difficult to see why it's so popular.
With a cruise holiday, you have the opportunity to visit the best this region has to offer in a short space of time. It's all waiting to be explored, from the golden sands of Barbados to Dominica's scenic nature reserves and the laid back luxury of St Kitts.
Cruising in the Caribbean is one of the best, and often one of the only ways to island hop and see a large number of places during one trip, so even if you're not generally a cruiser, you may find that Caribbean cruises are the ideal way to check off countries from your Caribbean bucket list.
Because of the growing number of itineraries and companies jumping on board the Caribbean cruise circuit, you'll have dozens of choices, from budget to luxury, and just about any length of trip you want.
FREEBIE ALERT: Sign up for Savored Journeys updates, we'll give you a FREE Cruise Packing Checklist!
🛈 Read more about what I learned from booking my first cruise on the Celebrity Silhouette. Thinking about going on a cruise in Europe? Check out our guide to Northern Europe cruises and Scandinavia cruises.

FREEBIE ALERT: Sign up for Savored Journeys updates, we'll give you a FREE Cruise Packing Checklist!
When to Take a Caribbean Cruise
Cruises to the Caribbean are available throughout the year, but the weather is best during the months of November through to May. Prices are slightly more expensive during this period but you can expect hot, sunny days and pleasantly cool nights.
The cheapest time to cruise is from June to November which is considered the hurricane season. Prices tend to be lower during hurricane season because ships may have to change course to avoid oncoming storms which could impact the itinerary. Your trip may also get postponed or cancelled due to bad weather, but if you're flexible and willing to take on the risk, you'll be rewarded with much lower prices.
Another popular time to go on a Caribbean cruise is during the holidays. Thanksgiving and Christmas cruises are very popular and fill up fast. (Check November cruise offers) However, if you don't mind planning way ahead, you can get some really great deals on holiday cruises.
The length of the cruise you want to take is also important. In the Caribbean, there are many lengths to consider. As short as 4 days or as long as a few weeks on board are typical. Check out of a few of the great deals from top ships by clicking the image to the left.
Departure Ports
Many Caribbean cruises begin their journey at a port in Florida such as Fort Lauderdale or Port Canaveral in Orlando, but other ports include Miami, Baltimore, New Jersey and Boston. One- to two-week itineraries are most common, with three geographic regions to choose from: Eastern, Western and Southern.
The eastern Caribbean cruise remains one of the most popular with destinations including Barbados, St Lucia and Antigua. If you're after a long break, there are a limited number of cruise operators that offer month-long itineraries.
Caribbean Ports of Call
So, where can you go in the Caribbean? There are literally dozens of ports of call that are included on popular itineraries for you to choose from. You might find it easier to choose an area of the Caribbean that you're interested in, then pick an itinerary to that area. Here are the main areas you'll find included on itineraries:
Eastern Caribbean Cruises
If you're looking for expansive, beautiful beaches, the Eastern Caribbean is unparalleled. In this area you'll discover diverse cultures and attractions in some of the top Caribbean destinations.
Departure Ports: You can embark for an Eastern Caribbean cruise in Florida or Puerto Rico, or other East Coast ports like Boston, NYC, New Jersey, Baltimore, Norfolk, or Charleston.
Ports of Call: U.S. Virgin Islands (St. Thomas, St. John, and St. Croix), St. Martin (French and Dutch), British Virgin Islands (Virgin Gorda, Jost Van Dyke, and Tortola), Puerto Rico, and Grand Turk. Sometimes cruise ships visit smaller islands like St. Barts, Antiqua, Anguilla, Les Saintes, and Dominica.
Cruise Ships: Royal Caribbean Oasis of the Seas, Celebrity Summit, St. Regal Princess, Carnival Dream
Pros: The beaches are idyllic and sailing time is limited because the islands are so close together.
Cons: When many cruise ships are in port at the same time. For greater flexibility, choose to go on a private tour away from the other passengers.
Western Caribbean Cruises
The Western Caribbean delivers miles of perfect beaches, world-class diving, swimming with sting rays, and the visiting the Mayan Ruins in Mexico.
Departure Ports: Fort Lauderdale, Port Canaveral, Miami, New Orleans, Galveston, and Houston.
Ports of Call: Mexico, Belize, Costa Rica, Jamaica, Dominican Republic, Grand Cayman Island, Honduras.
Pros: Some of the best reefs for scuba diving and snorkeling. Chance to see the Mayan Ruins.
Cons: Many top activities can get overwhelmed with cruisers. Plan you own private tours to off-the-beaten-path excursions.
Southern Caribbean Cruises
If you're looking at the more remote, small islands, you'll want to choose an itinerary in the Southern Caribbean. If you're willing to go a bit further – the Panama Canal and Costa Rica are included on some longer itineraries or as a whole itinerary by themselves.
Departure Ports: Barbados, St. Martin, or Puerto Rico.
Ports of Call: St. Lucia, Martinique, Curaçao, Barbados, Aruba, Bonaire, Grenada
Pros: The beaches are fantastic. These are some of the more exotic locations in the Caribbean.
Cons: The departure ports aren't as easy to get to and will cost you extra to get there.
Caribbean Cruises to the Panama Canal
Some cruise lines offer itineraries to explore the stunning engineering feat of the Panama Canal.
Departure Ports: Fort Lauderdale, Galvaston, Tampa, Los Angeles, Miami
Ports of Call: On a cruise to the Panama Canal, you'll often get to see ports like Curaçao, Aruba and Cartagena.
Cruise ships: Celebrity Infinity, Carnival Freedom, Carnival Miracle, Caribbean Princess, Norwegian Star
Pros: There's nothing quite like it. Some ships have historians aboard to tell you about the history of the canal.
Cons: The full length of the journey means it's a long cruise (around 14 days).
See Panama Canal Cruises
Cuba Cruises
A popular cruise route these days, especially for Americans, is a cruise to Cuba. American cruise ships began visiting Cuba in 2016 and there are a number of itineraries to choose from now.
Departure ports: Miami, Tampa, Charleston, Boston, Montreal Ports of call: Cienfuegos and Santiago de Cuba, Havana, Bermuda, Panama, Key West, Nassau, Freeport, Half Moon Cay
Cruise ships: Azamara Quest, Azamara Journey, Carnival Paradise, Carnival Sensation, Holland America Veendam, MSC Armonia
Pros: There are itineraries that offer immersive Cuba travel, and some that include other exciting destinations so you can see a mix of places.
Cons: Americans aren't allowed to enter Cuba as tourists, so you have to stick with tour groups on the island.
>> Read more about Havana and visiting Cuba for Americans.
Choosing the Right Caribbean Cruise Line
Check out dining and bar options, as well as entertainment venues on board to find the cruise perfect ship that meets all your needs. There are many ships available to choose from, including the sprawling luxury vessels offering every facility you could dream of, like on Holland America Line, Royal Caribbean or Celebrity.
Mid-range and budget options can be found on Norwegian Cruise Line and Carnival Cruises. For a more intimate experience, choose a smaller operator such as the Star Clippers or Windstar Cruises. These yacht-style boats are small enough to access remote ports and islands, and are great for avoiding the crowds of tourists.
For an ultra-luxurious holiday, the Thomson Discovery has some of the best amenities a ship can offer, such as a rock climbing wall, an outdoor cinema, a pool, a casino and bar and of course, restaurants that offer fine dining on-board. Virgin Voyages and Azamara are two other lines that offer ultra luxury cruises.
Finding the Right Caribbean Cruise Itinerary
Island Activities
Each island offers its own unique and often memorable array of activities. These can be expensive, so be sure to do your research online before departing. Many online price comparison sites allow you to see available tours for a chosen port on your day of arrival, regardless of which cruise line you're on.
Alternatively, you might want to consider scheduling your own private excursion instead. A private excursion can provide good local knowledge and a great experience without having to join a group-led tour.
Some excursion highlights you can expect while on a Caribbean cruise include a Bob Marley tour in Montego Bay, scuba diving in the Bahamas, a hair rising zip-line over the forest canopy in Belize, or a foodie exploration in Grenada.
Some of the major cruise lines like Holland America and Carnival even have their own private island oasis where you can disembark and relax all day on the golden beaches and have your activities, beverages and meals covered while on the island as part of your cruise package.
With Caribbean cruises you have the freedom to explore these endless attractions. It's a great way to travel and makes for a once in a lifetime experience. Between the beaches, the views that go on for miles, the incredible sunsets you'll see from onboard, and the activities you'll enjoy while in port, you can't beat a Caribbean cruise for convenience and relaxation.
CONCLUSION
Cruising in the Caribbean is a great way to see the whole area in a short time, while not having to arrange flights between islands and book a hotel in each place. Have you been on a Caribbean cruise? What was your favorite port of call?
Like this post? Why not save it to Pinterest?
FOLLOW US on Pinterest, Instagram, Facebook for more great travel inspiration and tips.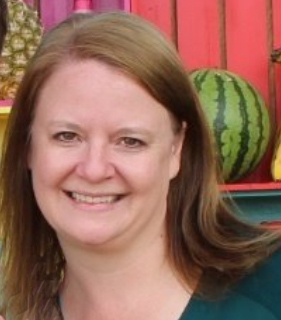 Laura Lynch, creator and writer of Savored Journeys, is an avid world traveler, certified wine expert, and international food specialist. She has written about travel and food for over 20 years and has visited over 75 countries. Her work has been published in numerous guidebooks, websites, and magazines.