Who can resist cooking with grandma? I mean, I already love cooking, but there's something extra special about cooking with grandma. She knows so much about the food and traditions that have been passed along through the decades, and she always cooks with love and joy.
We were so excited to see that the cooking demonstration we were attending in the small town of Hostalric in the Catalan countryside outside Girona, Spain, was to be given by the grandmas of Cuina a la Sils, who would be cooking Catalan dishes for us.
Cuina a la Sils is an organization formed in the '90s that supports the recovery and preservation of the rich culinary traditions of our grandparents, that have begun to fade in modern households.
Rather than allow those recipes and traditions to disappear, Cuina a la Sils educates about and demonstrates the use of traditional cooking methods and recipes, all over the world. They started out as a couple of grandmas, but their numbers have grown, as well as their diversity.
It's not just grandmas, but also men and the younger generation. What better way to learn about the products and dishes of Catalonia than to watch a demonstration and then to do it yourself, right?
We had the good fortune to see the grandmas cook three traditional dishes, and we made sure to capture video of each dish being made so we could pass the information along to our readers.
The dishes made for us included fideus a la cassola, Bacalla amb panses i pinyons, and bunyols de poma. Watch the grandmas make these dishes.
The recipes for these dishes can be found on their website, but unfortunately it's only in Catalan. (You can always use Google translate!) To make it easy on you though, we've translated our favorite of the three recipes: Bacalla amb panses i pinyons.
The dish is called Cod with Raisins and Pine Nuts in English. It's incredibly easy, only requires a few ingredients and is so good you'll be wishing you'd made a double batch.
Here is all the food the Cuina a Sils made for us. Each dish was incredibly tasty.
For a deeper look at traditional Catalan dishes, watch this Catalan Food Fest video. A big thank you to the Costa Brava Tourism Board for introducing us to Cuina a la Sils and their delicious tradtional cooking. See all the coverage of our trip to Costa Brava in Catalunya.
Yield:

6 servings
Bacalla amb panses i pinyons (Cod with raisins & pine nuts)
Tender cod in a flavorful sauce of raisins and pine nuts.
Ingredients
6 - 4 oz fresh cod filets, skin on
1/2 cup all-purpose flour
2 cups olive oil
1 small onion, chopped
1 leek, chopped
1/4 cup tomato paste
1 tbsp chopped parsley
1/2 cup dry white wine
3 tbsp pine nuts
3 tbsp white raisins, can use red if necessary
1/2 tsp salt
Instructions
Preheat the olive oil in a large cast-iron or non-stick skillet to 350ºF.
Dredge the fish filets in flour and place skin-side up in the heated oil.
Cook 2-3 minutes per side, flipping only once.
Remove filets to a plate.
Drain all but 1/2 cup of olive oil from the skillet and set to medium heat.
Add onions and leeks and simmer over low heat until carmelized and reduced. Very little moisture should remain in the mixture.
Add tomato paste and parsley, stir well to incorporate, then reduce heat to medium-low.
Add dry white wine, salt, pine nuts and raisins and stir to incorporate.
Return filets back to the pan and coat with the tomato and onion mixture. Allow to cook an additional 5 minutes, then transfer to plates and serve.
(As always, all thoughts and opinions expressed in this post are my own honest reflection of our travel experiences).
Pin it for later!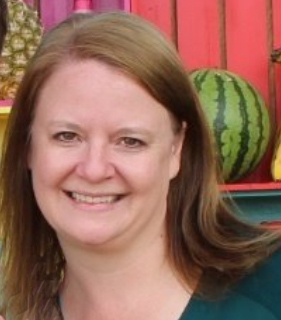 Laura Lynch, creator and writer of Savored Journeys, is an avid world traveler, certified wine expert, and international food specialist. She has written about travel and food for over 20 years and has visited over 75 countries. Her work has been published in numerous guidebooks, websites, and magazines.