Central Park is one of the most attractive and fun spots in New York City, thanks to the 843 acres of green space it provides. You wouldn't believe there is a park of this size right in the middle of such an active and congested city, right next to enormous 60-story skyscrapers.
You definitely won't believe how enveloped you feel in nature as soon as you step foot in Central Park with all its infinite possibilities for activities. While there are seemingly unlimited things to do in Central Park, we've picked out a few fun activities to do in Central Park to share with you.
You can enjoy the grassy areas for a picnic, wander around discovering all the statues, monuments and buildings that are strewn around the park, or go on a tour via bike or horse carriage. Central park can be an active, exciting, and even romantic place to spend time.
» Spending time in New York City? Check out our essential city guide and see the top 25 touristy things to do, plus fun activities in Central Park.
7 Activities to Do in Central Park
Central Park PediCab Tour
While a carriage ride in Central Park is often depicted as a romantic activity you do with your love, who might pull out a ring and propose on the ride, it's not one that we would recommend due to the treatment of the animals.
Instead, why not go on a pedicab tour. A pedicab is a carriage pulled by a bike rider. There are dozens of Pedicab Tours available that will take you through Central Park in 1 hour or more.
See the park's famous bridges, fountains, and statues and ride past popular movie scenes, all with a fun and informative driver/guide.
Reserve your Pedicab tour here: Guided Central Park Pedicab Tour
Go On a Bike Ride or Tour
You'll notice right away that Central Park is mostly a pedestrian and bike-friendly zone. There are places that cars can drive, but traffic is very regulated in the park, so it's safe for a runner or biker to get around without having to dodge cars. You can rent bikes for the whole family at Central Park Sightseeing.
They check and maintain their bikes rigorously so you won't have any problems on the road, and helmets are included in the rental. They will supply you with a map of things to see in the park and send you off on your way to explore. Or you can take a guided tour and the guide will show you all around to the top sights. The guided tour lasts about 2 hours.
Discover the Statues, Monuments & Buildings of Central Park
Taking a stroll around the park will allow you to stop off at all of the things you see along the way, including numerous statues, monuments, and buildings. You can do this at your own pace with a map, or you can take a guided walking tour with Central Park Sightseeing.
Unless you look at a map of the park and look intently for these landmarks, you might not even know they're hidden in there. But there are actually dozens of statues and such in the park. Some of the most popular are listed below. See this link for more.
Statues & Artwork
Alice in Wonderland
Balto
Group of Bears
Bethesda Fountain
Honey Bear & Dancing Goat
Romeo & Juliet
The Rowers
Buildings & Monuments
Friedsam Memorial Carousel
Belvedere Castle
Dana Discovery Center
Lasker Rink
Conservatory Garden
Bethesda Terrace
★ 30% OFF Central Park Walking Tour w/c
Central Park Zoo
No matter how you choose to see Central Park (by carriage, by bike, or by foot) you'll likely pass by the Central Park Zoo. The zoo covers 6.5 acres of the park and holds over 130 species. It's not a huge zoo, but it's a great activity for an hour or so to see the snow leopards and penguins.
Try to go during off-peak times though or you'll be competing for space with dozens of strollers. You do need to buy a timed ticket in advance. You can get them online here.
Row Boat Rentals
One of my favorite sunny day activities in Central Park is to rent a row boat at The Loeb Boathouse. It's an iconic activity when visiting the park, especially for a special occasion. It might feel touristy, but believe me it's something you'll never forget.
Boats are available for rent from April to November for $20 per hour, with $5 for each additional 15 minutes with a $20 deposit (cash only). Each boat holds up to 4 people.
You can row as far as you like within your time frame. The lake is bigger than you might think it is! After you're done, you can enjoy a brunch or lunch at the Boathouse.
Central Park Urban Adventure Quest
If you like Amazing Race style races with clues, this Urban Adventure Quest is something you'll love. It's a great way to see a large swath of the park while having a really great time answering questions and completing challenges.
There are two unique adventures in Central Park, each costing $49 for a team of up to 4.
Lower Central Park– Starts at Columbus Circle and takes you to Wollman Ice Rink, Central Park Zoo, The Mall, Bethesda Fountain and Shakespeare Garden
Mid Central Park– Starts at the Dakota and takes you to Strawberry Fields, American Museum of Natural History, Delacorte Theater, The Reservoir and The Met
There's no set time or date for this activity, but it does take about 3 hours to complete, so you want to make sure you have enough time. All you need to participate is a smart phone, iPad or other mobile device with access to the internet.
Central Park Ice Skating
During the winter, there's nothing more fun than ice skating in Central Park. There are two main ice-skating rinks in Central Park, Wollman Rink and Lasker Rink. You can rent skates and lockers for your things at both rinks.
For the Wollman Rink, enter the Park at 59th Street and 6th Avenue, or 59th Street and 5th Avenue. It's open from 10am to 2:30 at the beginning of the week and until 9 or 11 pm from Thursday to Sunday. It costs $12 for adults and $6 for kids.
Where to Stay in New York City
There are so many neighborhoods to choose from in New York City. How is a first-time visitor supposed to pick? If you don't know the city well, I recommend staying in Midtown so you can easily get to all parts of the city. Stay near a subway stop so you can get around easily.
While it might be tempting to stay in Times Square, it doesn't give you an accurate picture of how charming New York City can be and it can be really noisy and crowded. It's best to stay outside of that area. Here are a few of our recommended hotels.
You can read reviews of book directly through any of these links (they are affiliate links):
The Quin – luxury boutique hotel near Central Park with a bar/lounge, renovated rooms and nice bathrooms ⇒ Read reviews | Book here
Kimpton Hotel Eventi – Luxury boutique spa hotel in Chelsea. The location and the hotel itself is very impressive ⇒Read reviews | Book here
Intercontinental The Barclay – Located in midtown, near Grand Central, in a historic building, this is an impressive hotel with modern design ⇒ Read reviews | Book here
Need more options? Check out these Hotels in New York, New York
CONCLUSION
Central Park should definitely be included on your itinerary. It's a great place to get away from the crowds and activity of the city where you can unwind and have a great time with these suggested activities in Central Park.
Like this post? Why not save it to Pinterest?
FOLLOW US on Pinterest, Instagram, Facebook for more great travel inspiration and tips.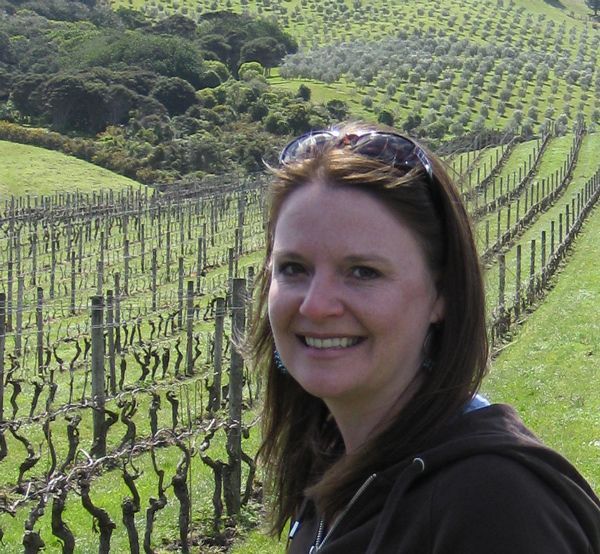 Laura Lynch, creator and writer of Savored Journeys, is an avid world traveler, certified wine expert, and international food specialist. She has written about travel and food for over 20 years and has visited 70+ countries.