One of the biggest draw for tourists visiting Japan is the abundance of cherry blossom that bloom every year across the country. These gorgeous blossoms draw thousands of visitor a year to Japan and are definitely a reason to book a trip to Japan.
The best time to see the cherry blossoms (sakura) in Japan is from mid-March to early April. The cherry blossoms opening depends greatly on the weather, with things like rain, wind, and amount of sun impacting the date of the blooms, but you can bet on late March for optimal viewing of cherry blossoms.
When planning your trip, keep an eye on the sakura forecast website to see when and where things are blooming.
There isn't just one best cherry blossom viewing spot in Japan. In fact, there are dozens of great locations to see them. You can plan your trip around a few of these major spots, and you'll also see blossoms in random spots around the city and countryside during your journey, so there will be plenty of opportunity to catch a glimpse of their beauty.
If cherry blossom viewing is the main reason for your visit to Japan, here are 10 great locations to see the trees in large numbers. You will be amazed at their volumes and beauty.
Japan Itineraries
If you have longer to spend in Japan, you can expand this itinerary to any length you wish.
What is Hanami?
You'll no doubt here the word hanami when you start to plan a trip for cherry blossoms in Japan. Hanami is the Japanese traditional custom of enjoying the cherry blossoms. There are always hanami parties going on throughout the cherry blossom viewing period.
Embrace the hanami spirit by having a picnic outside under the trees or by joining in one of the night-time parties that take place in the city. It's just a celebration of the blossoms.
Want help planning your trip?
Want to plan your own Japan trip, but need a bit of help? ViaHero helps travelers plan independent trips in Japan. A local expert will help you plan your perfect trip and it's very reasonably priced! You can even use our coupon code SAVOREDJAPAN for a 5% discount at checkout.
Cherry Blossom Viewing in Tokyo
Since many visitors center their trip to Japan around Tokyo, you'll be glad to hear that there are plenty of great cherry blossom viewing spots throughout the city.
In Tokyo, some of the best places to view the blossoms are the parks and along the waterways. If you can rent a canoe and get out on the water, you'll be rewarded with amazing views.
Ueno Park
Shinjuku Gyoen
Kitanomaru Park in the Imperial Palace East Garden – rent boats here!
Sumida Park
Yoyogi Park
Asukayama Park
Mount Yoshino
Mount Yoshino, in Nara Prefecture, is one of Japan's most famous cherry blossom viewing spots.
Yoshino Park is located at the northern part of Kagoshima. You must visit this park with your camera on hand, as virtually all the scenes there are worthy of snapshots. The park features several hundred Sakura trees with a lot of colorful flower gardens. The absolute best time to visit the park is in the spring when the blooms come out. It is the epitome of nature's beauty.
The park has several spaces and corners to take a walk and take photographs. Many tourists say Yoshino Park offers a rare blend of beauty and romantic atmosphere. As icing on the cake, the beautiful Mount Sakurajima is the backdrop to this stunning locaiton. And the blossoms spread out all around the park.
The park can sometimes become a little crowded when all the Sakura trees in the park are at full bloom, so be prepared for crowds.
Kyoto Cherry Blossom Viewing
Kyoto is also a popular place to see the cherry blossoms, and there are many locations throughout the city where you can see the blooms, while enjoying the castles and history of Kyoto.
The best part about visiting Kyoto for cherry blossoms is that the trees are planted in so many different areas, so you can really just go about your Kyoto itinerary and you'll definitely see blooms along the way, rather than having to go out of your way to see just the blossoms and perhaps nothing else. If you're spending some time in Kyoto, also check out our guide to day trips around the city.
Some of the best spots in Kyoto to see cherry blossoms are:
Philosopher's Path
Maruyama Park
Arashiyama
Kyoto Botanical Garden
Himeji Castle
Located to the west of Kyoto and Osaka is Himeji Castle, in the Hyōgo Prefecture of Japan. It's truly one of the most beautiful of the castles in Japan and an ideal place to view the cherry blossoms.
Over 1,000 cherry trees can be found in the grounds of Himeji Castle and you can imagine that means the park is absolutely packed with tourists during this time. However, if you can handle the crowds, you'll be rewarded with some really stunning views.
Himeji Castle is a world heritage site and one of the few remaining original castles in Japan. It's a site to see even without the blossoms, but it's arguably at its very vest during this time, so it's very much worth it to plan a visit to the castle during sakura season, if possible.
Kumamoto Castle
Japan has numerous castles and many of them are in Kyushu, which is the third largest island of Japan's five main islands, located in the southern end of Japan. Some of the best castles in Japan are Nagoya Castle, Himeji Castle, and of course, Kumamoto Castle.
While all the castles in Japan are beautiful, the cherry blossoms around Kumamoto Castle makes it even more breath-taking than others. Kumamoto can easily pass as paradise on earth with its stunning visual appeal.
The castle has almost 800 cherry trees planted in and around it. The blossoms cover the grounds surrounding the castle when they are in full bloom. Having an aerial view of the castle from a helicopter makes it look like a beautiful brightly-colored carpet has been laid around Kumamoto Castle.
The Sakura festival takes place from the later part of March to the earlier part of April. The castle is very crowded and lively all throughout the festival. And most importantly, the trees are lit up in the evening. So, if you think Kumamoto Castle is amazingly beautiful in the morning and afternoon, wait until you see what it looks like in the evening.
Suizenji Garden in Kumamoto
This garden is likely to be one of the most beautiful that you have ever seen during cherry blossom season. Suizenji Garden dazzles and mesmerizes tourists, keeping them spellbound for hours. This is why it is usually called a magical garden.
It is a garden where nature's beauty meets man's creativity. It is a great Japanese style landscape garden. It is also one of the oldest structures in Japan, as its construction began in 1632. The garden offers a rare balance between beauty and tranquility. Most importantly, it has hundreds of cherry trees scattered all over it. This is why it looks completely different in full bloom. The garden is magical.
Fuji Five Lakes
A stop at Mount Fuji is likely on your Japan itinerary for the stunning views and amazing hikes and walks the area is known for. It's also a fantastic place to see the cherry blossoms, particularly from Fuji Five Lakes, which has a great view of Mount Fuji.
One of the top spots for views like the one pictured above is Kawaguchiko Ohashi Bridge and Lake Kawaguchiko, particularly around the east shores of the lake.
Along the northern shores of Lake Kawaguchiko, you'll also find magnificent sight of Mount Fuji and and abundance of cherry blossoms.
Osaka Cherry Blossom Viewing Spots
One of my favorite cities in Japan is Osaka. There are so many day trips you can take from Osaka and so there's an endless supply of things to do in Osaka, not to mention the food you'll find on Dotonbori Street and in nearby Kobe.
The city has plenty of cherry blossom viewing spots to satisfy your eagerness for blossoms. Even where trees aren't congregated in large amount, you'll be rewarded with a tree here and there, which really brighten up the city.
Here are some of the best places to see collections of trees in Osaka:
Osaka Castle
Kema Sakuranomiya Park
Expo 70 Commemorative Park
Tateyama Park in Nagasaki
Tateyama Park in Nagasaki offers a large amount of cherry trees. There are slightly more than 700 cherry trees planted all over the park. If you have to go in the morning, make sure you go there with your meal as you will not see any food vendor in the morning. However, a lot of them will arrive before noon.
Apart from cherry blossoms, this park is known for offering a wide variety of Japanese and international dishes in addition to exotic and local drinks. You and your family can have a picnic under any of the beautiful Sakura trees.
Best Time To Visit Japan
The first step in planning a Japan vacation is deciding when to go. As with most places, there isn't a "best" time to go to Japan. You can go whenever the mood strikes you. Japan really is a year-round travel destination.
However, there are certainly "better" times to go. It's important to know the country's seasons and when they occur during the year, so you can avoid the intense heat or snow.
The islands of Japan lie in the northeastern end of the monsoon area. The climate is generally mild, although it varies considerably from place to place as you travel through Japan. That means you may need to plan for all types of weather conditions.
Late spring (March to May) and late autumn (September to November) are generally the best times to visit Japan because spring and autumn are the best seasons of the year with balmy days and bright sunshine.
During these months, there is very little rainfall, there are many sunny days, and the temperatures are mild.
Spring is cherry blossom season. This is considered high season in Japan. The weather tends to be mild and nice from late March to May.
In autumn, the leaves are changing color and the resulting scenery is nothing short of amazing.
In summer in Japan it gets very hot and humid. It's also a very busy high season for Japan, so you'll be fighting crowds and you'll pay more for accommodations. Try to avoid traveling in July and August.
In winter, December to February, there will be less tourists so the prices are lower and it's easier to get in to top attractions. Japan can also be very beautiful in the snow.
Frequently Asked Questions
When is the best time to view cherry blossoms in Japan?
The best time of year to view cherry blossoms in Japan is typically around the end of March to early May, depending on geographical location.
Where are some great places for viewing cherry blossom in Japan?
Some popular destinations for viewing sakura (cherry blossom) include Tokyo's Ueno Park and Shinjuku Gyoen Park, Kyoto's Maruyama Park and Nijo Castle, Osaka's Kema Sakuranomiya Park and Mount Yoshino near Nara Prefecture.
Are there any festivals that coincide with the blooming of Sakura in Japan?
Yes! Many Japanese cities host hanami parties or flower-viewing festivals when the sakura trees bloom each year – usually lasting through April until early May, depending on geographical location. These festivities often involve picnics under pink canopies of petals as well as music performances and various activities for visitors to enjoy!
Is it possible to book a guided tour for seeing Sakura?
Absolutely! There are many guided tours available throughout springtime which offer the perfect opportunity to experience sakura season in Japan. These tours generally cover some of the most popular and picturesque places that offer the best views of cherry blossoms – as well as historical and cultural attractions along the way!
Are there any other things to do during Sakura season?
There are many things to do during Sakura season aside from viewing the beautiful blooming flowers, such as participating in a hanami picnic beneath canopies of petals, taking part in local festivals and events, and exploring traditional temples and shrines. Additionally, Japan's urban areas come alive with art exhibitions, music performances, and markets selling seasonal goods at this time of year.
CONCLUSION
There are many other cherry blossoms viewing spots in Kyushu apart from the ones outlined above, but you should begin your cherry blossom viewing from these ones before exploring other cherry blossom spots. You don't be disappointed.
Like this post? Why not save it to Pinterest?
FOLLOW US on Pinterest, Instagram, Facebook for more great travel inspiration and tips.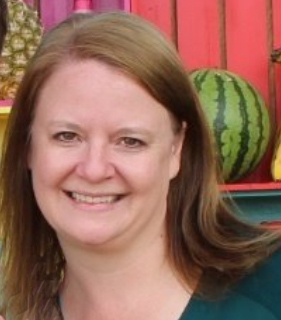 Laura Lynch, creator and writer of Savored Journeys, is an avid world traveler, certified wine expert, and international food specialist. She has written about travel and food for over 20 years and has visited over 75 countries. Her work has been published in numerous guidebooks, websites, and magazines.