Within the plains of this South American country lies a sun-drenched land filled with various landscapes to explore, our favorite being the vast wine regions that span the country.
Much like the top wine regions in Europe, Chile Wine Regions provide an array of unique vineyards that will excite any wine enthusiast.
In this article, we'll take you on a journey through Chile's best wine regions, highlighting the must-visit valleys and what makes the wineries of Chile so unique.
» We also love the Mendoza Wine Region in Argentina; plan your visit here.
For more great wine regions, see our Discover Wine series, which focuses on regions of the world you can visit for wine tasting.
A Brief Introduction to Chile Wine Regions & History
Chilean vineyards made their mark in history in the 16th-century. In 1851, Silvestre Ochagavia, often called the "father of Chilean viticulture," saw the potential of Chile's soil quality and climate for wine-making.
He used his French wine-making knowledge and brought various experts to Chile with vine cuttings. Together, they planted these cuttings in the central valleys to cultivate multiple wine varieties, such as Cabernet, Merlot, and Pinot Noir.
Chile has natural barriers, namely the Andean mountains, and the cold breezes from the Pacific oceans. This is why this country was never plagued by the bain of vineyards' existence, the Grape Phylloxera. This microscopic hindrance eats grape roots and can jump to other vineyards nearby.
Chile has various viniculture areas that specialize in different wine varieties and have very different soil and weather conditions to each other. These variances make it interesting to visit different areas to see how they vary.
The Chilean wine appellations can be divided into five key regions. These include:
Central Valley Region – easily the most renowned and oldest wine region in Chile. Central Valley Region is a top contender for the best vineyards in Chile. This region includes the Maipo Valley, Maule Valley, and Colchagua Valley.
Coquimbo Region – this region is close to the Andes and needs irrigation to ensure optimal growth.
Aconcagua Region – this lesser-known region includes the sensational Casablanca Valley and Aconcagua Valley.
Atacama Region – these valleys are mostly known for producing table grapes. Irrigation systems are also needed here as there is minimal rainfall.
Southern Region – this region is famous for cultivating various heritage wines and includes the Itata Valley.
Wonderful Wine Districts to Explore in Chile
By taking a closer look at the wine valleys of Chile within these regions, you'll be able to see the artistry of wine-making. Listed below are some of the top Chilean wine valleys to add to your itinerary. These are highly regarded wine regions where wine tourists are welcome and there are numerous wine experiences to be had.
Casablanca Valley
If you're a white wine fan, Casablanca Valley offers excellent varieties to indulge. Known as one of the newest and fastest-growing regions in Chile, this valley is located between Santiago and the portside haven of Valparaiso.
Casablanca translates to "white house," which is a very fitting name due to its specialty of wine cultivation. With cooler temperatures stoked from the cool salty breezes of the Pacific Coast nearby, Casablanca Valley cultivates various white wine varieties. This valley is perfect for travelers who enjoy an all-encompassing sensory experience.
From the soft scent of citrus in a Sauvignon Blanc to the honey hues of Chardonnay, this region will have you transfixed by its finely-crafted flavors. Make your way to the Moorish-styled haven of Viña Indómita. This winery will provide an afternoon filled with incredible valley views and delicate blends of sublime wine from Chile.
Where to go for wine tasting in Casablanca:
William Cole Vineyards – Pinot Noir, Chardonnay and Sauvignon Blanc
Kingston Family Vineyards – Pinot Noir, Syrah and Sauvignon Blanc
Casas del Bosque – Cabernet Sauvignon Gran Reserva
Matetic Vineyards – biodynamic winemaking
Tip: If you prefer a more detailed excursion, we suggest a wine tasting tour to explore various Chile vineyards while learning about the wine-making process.
Maipo Valley
Maipo Valley is the perfect district to visit if you're looking to try an exceptional Cabernet Sauvignon. Located near Santiago, this famous valley is subdivided into three distinct areas: Central Maipo, Coastal Maipo, and Alto Maipo.
The most historic of the three is Central Maipo, which is closely associated with the origins of the first vines ever planted in Chile. Alto Maipo is near the Andes Mountains, ensuring a gravel prone sediment. If you're after some top-quality wine, Maipo Valley is for you.
Near the borders of the Maipo river lies the Alto Maipo. Often called the "Bordeaux of South America," this vineyard-laden area is the epicenter of cultivated viticulture in Chile.
Embark on a journey to Viña Undurraga to experience the joys and hard work it takes to produce a well-blended bottle of wine. This winery opened its doors in 1885 and has an array of bottled beauties to enchant any palette. It's a large winery, but that means it has a lot of unique experiences for visitors.
Other wineries to visit in Maipo include:
Colchagua Valley
Known as one of the top producers of award-winning premium wines, a Colchagua Valley wine tour is a force to be reckoned with for its panoramic views and high-quality products. This valley is in the southwest region and forms part of Rapel Valley.
This region has favorable external attributes for Chile wine grapes to grow successfully​​. Like cool climates and the Tinguiririca River. The river transports water from the melted peaks of the Andes mountain range, creating fertile soil.
The iconic and steam-powered Tren del Vino (or Wine Train) weaves its way through this valley and takes visitors on an enchanting trip. Colchagua Valley is the perfect opportunity for wine lovers and train enthusiasts to absorb the Central Valley Chile wine region's gorgeous vistas.
Santa Cruz is the location of the train terminal, making it the perfect starting point for your journey through Colchagua Valley. Some of the lip-smacking libations you might encounter on your journey are the burgundy beauties of Carménère and a classic Cabernet Sauvignon.
If you're looking to enjoy the magnificence of Colonial-inspired architecture, you'll enjoy the Viña MontGras winery. This winery is a must if you're looking to encounter the traditional side of Chilean wine-making.
It's also a top contender for the best Colchagua Valley wineries in the region. It has lush landscapes with an old-school flair. You'll feel like you've been transported through time to experience a world filled with unbridled natural beauty.
Wineries to visit in Colchogua include:
Aconcagua Valley
Dually named after the Aconcagua River and the highest peak in the Andes, this region is equipped with evergreen plains filled with grape-bearing wonders. If you're planning on tasting your way through Chile's red-hued wine varieties, this charming valley will be right up your alley.
The Aconcagua Valley soil is a healthy mix of rocks, river silt, sand, and rich minerals, which are all favorable for specific wine variety cultivation. Whether you prefer a Cabernet Sauvignon or the earthy taste of a Merlot, this valley has you covered. You'll have a fun-filled time trying to distinguish the wine's hidden notes in every glass.
If you're looking for a Chilean winery with a rich history and want to learn more about the wine-making process, the Viña El Escorial is a star experience. You'll be able to explore their vineyards while learning all about the various stages of creating fantastic fermented concoctions. Make your way to the underground cellars to sample the barreled wine blends in all their glory.
Are you looking to encounter a few of these top-notch Aconcagua Valley wineries in one day? Take an Aconcagua private tour, gain insights into Chilean wine, and embark on an exclusive experience of this wine region.
Here are some of the wineries to visit in Aconcagua Valley:
Viña El Escorial – Petit Verdot, Cabernet Sauvignon
Flaherty Wines – Boutique winery with tours, tasting and lunch
Errazuriz – Classic Bordeaux varieties, such as Cabernet Sauvignon, Merlot and Petit Verdot, in addition to Malbec and Syrah are grown here.
Things to Know Before Visiting a Chilean Wine Region
While visiting Chilean wineries might be somewhat intimidating, you'll dominate the various vineyards with ease with just a few tips to remember. Take a look at some of the basic principles for a successful trip to the multiple valleys:
Prepare your winery game plan beforehand – you'll probably need to take public transport, such as taxis, from vineyard to vineyard. Plan so you don't have to waste any unnecessary expenses.
Have a meal before a tasting – this might be an obvious one, but it's an essential part of enjoying your trip to the fullest. Having a bite to eat ensures you fully embrace your surroundings without forgetting a single moment.
Remember to wear a good SPF 50 sunscreen and stay hydrated with water. Sun protection is critical because Chile's UV index is very high, which means you will burn more easily.
Final Thoughts on the Best Chilean Wine Regions
From its coastal treasures to its mountainous marvels, Chile never disappoints in providing unexplored hidden gems tucked within its folds. These landscapes are an adventure within itself, and what better way to absorb these vistas with a glass of superb wine in your hand?
Whether you enjoy learning about the wine-making processes or simply enjoy sipping wine in Chile, these regions provide a tannin-tinged experience for every visitor.
Like this post? Why not save it to Pinterest?
FOLLOW US on Pinterest, Instagram, Facebook for more great travel inspiration and tips.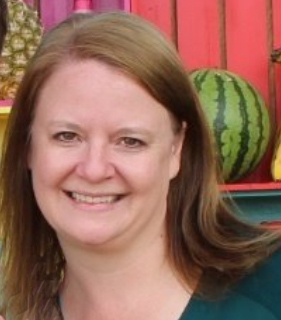 Laura Lynch, creator and writer of Savored Journeys, is an avid world traveler, certified wine expert, and international food specialist. She has written about travel and food for over 20 years and has visited over 75 countries. Her work has been published in numerous guidebooks, websites, and magazines.