Looking for somewhere fun to spend your Christmas vacation? Celebrating Christmas away from home can be a great way to explore a new destination and make lasting memories with your family and friends. We've compiled a list of the best Christmas vacation ideas around the world to help you start planning.
A big part of enjoying a Christmas holiday away from home is ensuring there will be services open and things to do while you're there. So, with the help of the travel blogging community, we've compiled 20 of the best destinations for Christmas around the world that are not only open, but welcoming to visitors.
Whether you're traveling as a family, a couple, or alone, you will find these destinations to be packed with fun things to do – whether you're looking for Christmas spirit or not – as well as the services you need to have a great holiday.
Save this post for later! Just click the Pin button to save it to your Pinterest board.
Where to Spend Christmas Around the World
[lwptoc]
Great Ocean Road, Australia
Contributed by Monique Skidmore of Trip Anthropologist
Lots of places close down for Christmas but in Australia, the coastal cities, towns and villages are open and in full swing catering to Aussies on holidays and refugees from the northern hemisphere escaping chilly weather and dark days!
One of the most beautiful and wild parts of Australia is the southern coastline of Victoria and Australia's answer to Route 66. The Great Ocean Road is 243km long, begins a short drive from Melbourne, and takes in seaside towns, fishing ports and villages, headlands, wetlands, rainforest, the 12 Apostles and dozens of golden sand beaches with great surf and swimming opportunities.
Summer in Australia is necessarily laid back – its too hot for formalities. Carnivals pull up on the foreshores of beaches of the major holiday towns and the country heads to the beach. Swimming, surfing, zip lining, hiking, eating, drinking, sleeping and watching cricket and tennis pretty much consume Aussies and tourists alike during this wonderful holiday period on the Great Ocean Road.
The Great Ocean Road is a special destination at this time of the year. The weather is glorious, the water is warm, and driving along the clifftops and beside the Great Southern Ocean is a truly memorable experience. On Christmas Day itself almost everything is closed.
A few supermarkets and convenience stores remain open as well as petrol (gas) stations. Sit-down Christmas meals are available at hotels in the major towns along the Great Ocean Road such as Torquay, Lorne and Apollo Bay. Booking ahead is advisable. → Check out our guide to the best road trips in Australia (including the Great Ocean Road)
Cali, Colombia
Contributed by Mitch of Project Untethered
I've spent my last three Christmas' in Cali, Colombia. And let me tell you, they were a riot. See, in Cali, they have a week-long festival called La Feria de Cali that kicks off on Christmas Day and goes through New Years. Everyone works half time the entire week, and it's just one big fiesta.
One of the top things to see in Cali, Colombia during La Feria is Salsodromo. It's the biggest event of the week, where 500,000+ excited Caleños gather around the closed highway to watch a huge parade of salsa dancers (Cali is the Salsa Capital of the World, after all).
If you're looking for a truly wild Christmas Day experience, you can train to dance in the parade yourself. Apart from Salsodromo, there are mini-parades, mega-concerts, parties, and other events every day of the week. You can stroll around "El Alumbrado", a section of the city loaded with impressive Christmas lights and decorations.
You can check out El Encuentro de Melomanos y Coleccionistas, a nightly concert with rotating themes where you can buy authentic salsa instruments and memorabilia. Or you can dance the night away at La Calle de la Feria, a free multi-stage concert in the streets that usually lasts for three nights. The point is, if you come to Cali for Christmas, it is impossible to run out of things to do. You will not be disappointed
Banff, Canada
Contributed by Sue Slaght of Travel Tales of Life
Stunning panoramas of sweeping valleys, protected by soaring snow-covered mountains, come to mind at the mention of one of Canada's most famous towns Banff, Alberta. Here in Canada's oldest national park, and a UNESCO World Heritage Site, visitors to the Banff townsite stand in awe at the beauty of the Canadian Rockies.
Snow is the exclamation mark of wonder at this magical Christmas location. Taking a ride up the Banff Gondola to the peak of Sulphur Mountain, Santa and his helpers await your visit. Straight from the north pole, the whole family can enjoy Christmas delights and the Elk Interpretive Centre.
If Santa doesn't provide enough entertainment perhaps the view of six mountain ranges will make for an unforgettable Christmas present. How about staying in a castle at Christmas? One of Canada's historic railway hotels, the Fairmont Banff Springs Hotel, is a castle in the Rockies. For more than 130 years guest have been treated to the magic of this picturesque alpine setting.
Try ice skating on the outdoor rink on the hotel grounds or skiing with Santa on Christmas Day at nearby Mount Norquay. If relaxing is more your style, head outdoors to the Banff Hot Springs. As snow gently falls, soak in the hot mineral waters that are the birthplace of Canada's national park system.
A Christmas in Banff is a Christmas in a snow globe. Cozy up near giant fireplaces or choose your mountain adventures. Santa will be waiting.
São Paulo, Brazil
Contributed by Bruna at I Heart Brazil
São Paulo may not be remembered as the most popular city in Brazil, especially not as a Christmas destination. But it is wrong to think that the city does not offer exciting Christmas attractions, many of which are free. The main activities during this period are the gastronomic and cultural fairs in the main streets and squares of downtown as well as the Christmas Light Festival.
The latter is a lightning projection at the traditional Matarazzo Building, Pátio do Collegio, and São Bento Square. As far as cultural attractions are concerned, there are more than 120 free performances, including dance, theater, circus, and music concerts from national artists and renowned choirs.
All these memorable attractions are worth visiting, but the traditional Christmas tree, together with the fountain show at Ibirapuera Park, is definitely a must-see! The neighborhood surrounding the park is one of the best areas to stay in São Paulo, by the way. The tree is usually at least 141-ft high featuring 12 LED balls of almost 3 ft in diameter and more than 250 balls in the shape of Christmas symbols and snowflakes.
The Ibirapuera Park Fountain Christmas Show is another classic attraction in the city that can not be left out of the Christmas program in São Paulo. The presentations take place daily from mid-December through the first week of January with three evening sessions. And on specific days, there might be a Christmas choir too.
Bruges, Belgium
Contributed by Paulina of Paulina on the Road
Bruges is probably the most festive town you can visit in Europe during the holiday season. Already throughout the year, Bruges, located in the Flemish-speaking part of Belgium, attracts tourists from all over the planet. But it is during Christmas time that the town really shows its prettiest side.
The entire historic center is illuminated and there's a huge ice skating rink placed in the middle of the medieval square. The Christmas Market of Bruges is considered being one of the best Christmas Markets in Belgium. You'll not only find over 50 stalls selling local and artisan goods but also plenty of food stalls. Thus be ready to indulge in Belgian food such as waffles, hot Belgian chocolate, and fries.
Most shops and tourist sites are open during Christmas time in Bruges. Indeed, the holiday season is often considered as second peak season due to the numerous visitors.
Where to Stay: Relais Bourgondisch Cruyce
– For old-world luxury, stay at this unique and incredibly well located hotel, with antique furniture and charm, done in a modern fashion.
York, England
Anytime of the year, York is a charming and fun city to visit, but at Christmas time the city's charm gets kicked up a notch or two. Between the York Christmas Festival and the many Christmas markets spread all round York's narrow Medieval streets, you've got enough holiday cheer to last the whole season, from end of November through to January.
The Christmas Festival here is made up of multiple events, including the St Nicholas Fayre, the York Ice Trail, the Living Advent Calendar, Winter Wonderland, Eduardian Christmas and Medieval Christmas Traditions.
Each of these events run from the end of November through to Christmas, and are open most days from 10am to 5pm. Check each event's listing to be sure of the times and locations. As you walk around the streets, you'll find mulled wine, tons of food choices and market stalls, Christmas music, lots of lights and decorations, and sometimes, if you're lucky, even a bit of snow.
Where to Stay: The Grand York –
This hotel ticks all the boxes. It's a luxury hotel with lovely modern rooms, located in the old Railway Headquarters with beautiful Edwardian architecture. During Christmas, they have
many special events
, including a Christmas lunch and a festive cooking class.
Sydney, Australia
Contributed by Anna Sherchand of AnnaSherchand.com
No matter where I travel in the world, I love spending Christmas time in Sydney, Australia. And here are three reasons why it is a good place for Christmas.
1. Public Transport is Open Christmas is the time of the year where you want to be out and about if you aren't home celebrating with your family. So, it makes sense to go somewhere public transportation is open and running. I recommend getting an Opal card (card to use on the train) because getting around Sydney is expensive by taxi. Train journeys on a Sunday are capped at $2.50, which eases the hassle of getting around. You can grab your Opal Card from any city train station or news agency and load a fee to access a world of adventure by train, bus, and ferry.
2. The Weather is Awesome Because Australia is in Southern hemisphere, it is summertime during December, January and February. So if you aren't a fan of the cold weather or simply want to see something different, Sydney, Australia is your best bet. Spend Christmas on the beach with sandman, friendly locals and Aussie barbeque! You will be blown away with the great sunny weather (30-40 degree+), stunning beaches and mountains nearby.
3. Outdoor Activities Sydney is also a good place to spend Christmas because of the outdoor activities that are open and available. Hiking on the national parks, eating out at top restaurants, rooftop bars and visiting local attractions. It's all possible during Christmas time. So, just bring yourself, enough money and sense of excitement to spend a summer Christmas in Sydney, Australia.
Where to Stay: QT Sydney
– We love the QT hotels in Australia. They are very trendy and modern, beautiful rooms, with everything you need and a very comfortable bed. Other hotels that we love in Sydney are
The Darling
and the
Radisson Blu Plaza
.
Toronto, Canada
Contributed by Liliane Fawzy of My Toronto, My World
While visiting Toronto at any time is a good idea, it is a particularly good idea during Christmas. The city comes alive with decorations, events and markets. The biggest of these events is the Toronto Christmas Market which takes place at the Distillery District but there's numerous other markets around the city as well.
Of note for the season is the number of skating rinks that open; one is in Nathan Phillips Square, and the other is at Harbourfront Centre. The latter tend to be less crowded, but around Christmas, they are both crowded nonetheless. The former will have the infamous Toronto sign, and mostly likely will be in red, green, and white for the festivities.
Even if Christmas celebrations themselves aren't your cup of tea, Toronto still has plenty to offer during the Christmas period. The city stays open and you'll have plenty of choices to keep you busy even on Christmas Day itself. The well known Pacific Mall stays open on Christmas Day and you can even visit Ripley's Aquarium or the CN Tower.
There's a number of restaurants open all throughout the city so you won't be going without food either! Be sure to look up at the CN Tower as it will be adorned with Christmas colors. Stop by a Tim Hortons locations for their seasonal Peppermint Hot Chocolate or the all year-round White Hot Chocolate, as well as whatever their Christmas donuts will be when you're in town.
If you're feeling up to nature, you can explore the Don Valley Brick Works Park behind the Evergreen Brick Works for a picturesque winter wonderland. Other notable mentions for Winter exploring are High Park and Rouge National Park. Be sure to lace up your warmest boots!
Medellin, Colombia
Contributed by Daniel James of Layer Culture
If you're looking for the best places to visit at Christmas you should consider adding Medellin in Colombia to your list. One of the many things to do in Medellin which attracts more than 4 million people each year, is to visit the alumbrados.
The alumbrados which is the Spanish word for 'lights' in English, is a free light show that represents the start of the festive season in Medellin. The alumbrados can be viewed from more than 200 parks scatted around the city of Medellin. The show is that good that the National Geographic noted Medellin as one of the best places to view holiday lights in the world (2012).
With just one glance at the installations you quickly understand why the locals have such high expectations. However, the event is not exclusively for locals, and as the event continues to grow, more tourists head for Medellin in search of a new place to celebrate Christmas. The light show expands each year adding new, bigger and better illuminations to the city.
So, if you are looking for a place to spend Christmas where celebrations are happening and there are plenty of lights, Medellin is a winner.
Looking for more information? Check out these 10 Unmissable Things to do in Medellin.
Singapore
Contributed by Mar Pages of Singapore N Beyond
When you think Christmas, Southeast Asia usually doesn't come to mind. So if you're looking for a Christmas destination that's on the hotter end of the spectrum, give Singapore a try. While the weather is hot and humid year round, the Singaporeans really know how to turn the festive spirit up a notch. Probably the best place to visit during Christmas in Singapore is one of its most famous locations – Gardens by the Bay.
While Garden by the Bay is a fantastic place to visit any time of the year, it really comes alive during the festive season as it puts on a real Christmas market complete with an actual ice rink. Yup, you can go ice skating in sunny Singapore. But probably the best thing to do in Singapore during Christmas is to visit the Gardens by the Bay Light Show just after sunset. The Light Show, called Rhapsody, is already one of the funnest activities in Singapore, but during Christmas they give it a little more magic which will really give you some festive cheer and leave you feeling really happy and cheerful.
It's not only Gardens by the Bay that takes in the Christmas spirit, the entire city comes alive with carollers and the usual pine trees placed throughout the city. Then try spending Christmas with your feet in the sand at Sentosa Island. Or if you're with kids, Universal Studios on Sentosa also gets pretty jolly and right on theme.
Where to Stay: Marina Bay Sands –
For the ultimate experience in Singapore, you must stay at the Marina Bay Sands. It's the most iconic hotel in Singapore, with its amazing pool on the top level. Did you know you can visit the bar at the top of the Marina Bay Sands without being a guest? Make your way to the bar entrance on the ground floor. There is a premium to get in, but it's worth it for the view alone.
The Maldives
Contributed by Priya Vin from Outside Suburbia
While anytime is a good time to visit since the temperatures hover over a balmy 80F, the best time to visit the Maldives is from November to April. Which makes the Maldives a great place to spend Christmas.
You are guaranteed a Magical Holiday in the Maldives anywhere you stay, the water is crystal clear, there is abundant marine life and the food is fresh and delicious. We loved our stay at overwater villas at the Taj Resort in the Maldives. Located in what used to be called 'Three Coconut Island' it is one of the largest lagoons in the Maldives. The beach is perfect to watch sunsets from and they have hammocks and a swing out in the water that you can walk up to.
Getting there is long but worth the trip, we flew to Male through Colombo on SriLankan Airlines. There are so many resorts in the Maldives, some of which are located further away that require you to take a seaplane. Our resort was located not too far from the Malé airport and was just a 20-minute boat ride away.
On Christmas day the resort was decorated with fake snow-covered Christmas trees and during lunch and dinner, they had a great spread of local and international delicacies including some delicious sweets. They had even sent over some Yule log, a traditional dessert served during Christmas to our villa. We loved our stay in the Maldives during our winter break and it was one of the best Christmas on a beach!
Where to Stay: Kandima Maldives –
We loved staying at this resort. The island is large and beautiful. The accommodations range from a hotel room to a private one-bedroom overwater villa (where we stayed). The food choices are fantastic and the views can't be beat.
Québec City, Canada
Contributed by Brianna Simmons of Casual Travelist
A blanket of snow and beautiful lights at every corner highlight the old world charms of Quebec City during the Christmas season. Wander around the cobblestone streets of the Rue de Petit-Champlain where quaint stone building are brightened with wreaths and boughs of evergreen to evoke the spirit of Christmases passed; or take s spin on one of the many outdoor ice skating rinks throughout the city.
No trip to Quebec City is complete without a visit to the hotel Fairmont Le Chateau Frontenac, the grande dame hotel of Quebec City, decorated in her holiday finest. Just passed the Chateau Fronernac make sure you check out the Tobbagan Slide Au 1884, an old school toboggan slide right in the heart of Quebec City's historic quarter that offers up views of the St. Lawrence River along at speeds of up to 40 mph.
Channel your inner Elsa and live out your Frozen fantasies at the Hotel du Glace (Quebec's Ice Hotel) a winter wonderland made completely from snow and ice. Not brave enough to spend the night in an ice hotel? Don't worry, you can take a tour of the ice hotel complete with a drink from the ice bar served in a glass made of (what else?) ice.
Vancouver, British Columbia, Canada
Contributed by Gemma Armit of Two Scots Abroad
Vancouver in British Columbia is a fun city all year round but especially at Christmas. The city puts on a variety of events including the Santa Claus Parade, the popular VanDusen Botanical Garden's Festival of Lights and a Christmas tree at Robson Square.
Like many cities, Vancouver has a Christmas market which is similar to those found in Europe. You can buy mulled wine and food from festive huts while local groups sing carols. As markets go, this one based at Canada Place is not busy in comparison to others I've visited around the world.
Unlike many cities, Vancouver's winter sports opportunities run day and night. Snowshoeing, skiing and tubing can be enjoyed into the late hours at Grouse and Cypress Mountain. These are just a few things to do in Vancouver in winter. Since it's Vancouver, we can't miss out the craft beer scene!
Most of the craft breweries create a winter batch which can be tasted on their premises or in many of the Vancouver bars. Popular brands include Parallel 49, Main Street Brewing Co and Powell Brewery. Some private and charitable companies create shopping opportunities. Check out the impressive Hycroft Manor for local craft gifts and Holywood style decor.
Thailand
Contributed by Mikkel Mihlrad of Sometimes Home
One of our favorite places to visit during Christmas was Thailand. It's not because of decorations or it being a snow-filled country during December, of course. It's quite the opposite actually. It's warm and sunny, and lacks any sort of Christmas decorations – including garland, twinkle lights, nativity scenes and the like – during the holidays. As two non-religious travelers who don't celebrate Christmas it was nice to not constantly be reminded of the holiday.
We know – it may not be everyone's cup of tea as many people enjoy the spirit of the holiday. Yet a lot of people enjoy a break from their hometown's usual overload of decorations! It'll be there before you leave for vacation and when you return too. So why not have a break to a destination whose activities aren't closed during Christmas break?
Everything we wanted to do was open, from restaurants to tourists sites. We visited three main cities on our Christmas holiday vacation during our Thailand trip: Bangkok, Chang Mai and Phuket (including Railay Beach for a weekday excursion to rock climb). The only time we really saw holiday decorations was at our hotels in Bangkok and Phuket, that was mostly accommodating European and American travelers who are more used to seeing Christmas decorations than Thai people are.
We stayed at Le Meridien Chang Mai and they didn't have any holiday decorations up, at all! You may not have turkey or roast ham for your Christmas in Thailand, but you'll have plenty of rice and noodle dishes to choose from, including our favorite, which is a simple and common hot noodle soup with rice noodles.
Dresden, Germany
Contributed by Alex of Swedish Nomad
Dresden is one of the most classical places to go for Christmas. The German city is home to the oldest Christmas market in Germany, also known as Striezelmarkt. It has been ongoing for more than 500 years, and this year will be the 585th edition of the Striezelmarkt, which is held at the old town square in Dresden.
It's quite a big Christmas market, and it starts on 27 November and ends on Christmas Eve on the 24th of December. It's open daily from 10:00 in the morning to 21:00 in the evening. The Striezelmarkt has many different stalls selling local handicrafts, ornaments and other Christmasy decorations. And of course, a lot of stalls selling German food and the traditional Glühwein.
It's a long going tradition for collectors to get the annual mug from Dresdner Striezelmarkt, and every year has its own edition. If you don't want the mug though, you can simply return it and receive money back. In addition to having the oldest Christmas market in Germany, the Christmas atmosphere and vibes is going strong in the city as a whole as well.
There are in fact several smaller Christmas markets that locals go to, and there are decorations all over Dresden. It's hard to not get the Christmas feels when traveling here in the month of December. Some other attractions in Dresden are the Zwinger, Frauenkirche, Semperoper, and the Dresden Castle.
Malta
We spent last Christmas in Saint Julian's, Malta. It was beautiful, wonderful weather, and quiet – just how we like it. The regular onslaught of tourists were not present, but were replaced by families celebrating Christmas together – resort style.
While many of the tourist activities and tours are not available around Christmas, you can still get a taxi to anywhere you want to see. Valetta is alive with people strolling through the main streets, enjoying the decorations and festive atmosphere.
Be sure to book a restaurant in advance to make sure you can get in (it's very busy on Christmas Eve). Street-side bars are open until late on Christmas Eve. We stayed at the Hilton Malta, which has very nice, modern rooms overlooking the harbor of Saint Julian's. The room we had came with a very large balcony, where we spent a lot of our time, just relaxing, reading, putting together our traditional Christmas puzzle, and watching the ocean.
The Hilton has a casual bar area that is packed with groups enjoying a drink or bar food. They also have a couple of different restaurants that can all be booked for a Christmas lunch or dinner. We went to the Thai restaurant for Christmas dinner!
Aruba
Contributed by Rai of A Rai of Light
Aruba is one of those perfect all-year-round destinations. However, Christmas is a favourite time of many, myself included, to visit. What's so special at this time of the year? Well, Arubans take the holiday really seriously. A family tradition that happens during Christmas time and on the days leading up to New Years is the lighting of pagara or firecrackers all over the streets of Oranjestad.
The smoke is believed to ward off evil spirits. Throughout the year, the tropical climate ocean breeze almost always guarantee wonderful weather and a whole lot of sunshine meaning an escape from the cold winter weather of the North.
With amazing beaches, the likes of Eagle, Palm, and Flamingo Beach in Aruba, any thoughts of a white Christmas slowly fade into an afterthought. If that's not enough, there is a huge New Year's Eve celebration including music and a night of endless fireworks shows everywhere you turn. Just when you think the celebrations have ended, groups of "Dande" musicians travel the island bestowing joy and well-wishes through song and dance, adding to the already joyous holiday atmosphere.
Almost every resort and restaurant hosts a special Christmas event, with many booked out in advance so do be sure to book your preference ahead of time.
Safari in Tanzania, Africa
If you've always dreamed of going on an African safari, Christmas is a good time to consider booking a trip to Tanzania. Many luxury safari trips in Tanzania also include a few days of relaxation on the beaches of Zanzibar, as an added bonus.
Why go at Christmas? The most obvious reason is to escape the Christmas festivities – we don't all love endless loops of Jingle Bells and crowded Christmas markets. But you can also exchange snow for sand and see some amazing animals. In December, the great migration comes to the southern part of the Serengeti and there are masses of animals to see, as well as wildabeest.
You can also take an air balloon ride over the Serengeti, which is the perfect Christmas gift to give yourself. The memories from this trip are priceless. You can choose to tack on a few days on the beach in Zanzibar to make your time in Tanzania even more memorable. It's often included in luxury safari packages. See below for more details.
Which Safari to Choose: One Nature Nyaruswiga
– This is a luxury tented camp with tents that will blow you away, each with a seating area with a fire, a bathtub, and an indoor and outdoor shower, plus gourmet food. The views are incredible. It's a truly remarkable safari experience.
Zanzibar, Tanzania
Doesn't Zanzibar just sound like somewhere you should spend Christmas? It's a truly exotic locale for a Christmas resort vacation. There's nice weather and gorgeous beaches, not to mention all-inclusive resorts that do all the work for you so you can just relax and enjoy your holiday.
Zanzibar is a great alternative to a typical Christmas. December can be very hot in Zanzibar and the first part of the month is a bit rainy, but rain subsides as the month goes on. On the east coast, there are strong winds that lend themselves to kite festivals (the resort we recommend below is great for kites).
If you choose to stay in a resort like either of the two listed below, you'll have everything you need right at the resort, so there's no need to leave, if you don't want to. The deluxe one-bedroom villas have private plunge pools and great views from the private terrace.
Where to Stay in Zanzibar: Zanzibar White Sand Luxury Villas & Spa – Relais & Chateaux
– You won't believe how gorgeous this beach resort is. If you get a beachfront villa, it comes with a private plunge pool and deck with lounge chairs that have an incredible view, and a private butler.
For a fantastic splurge
, go to
The Residence Zanzibar
. It's not cheap, but breakfast and dinner are included and the resort is just incredible.
Egypt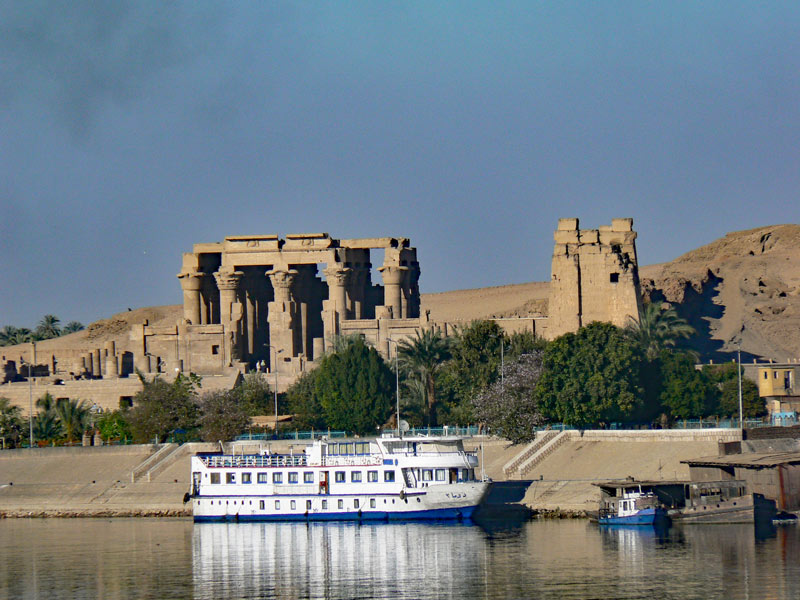 Another destination that many people dream of going in their lifetime is Egypt. With so many ancient sites to see, Egypt is a trip you want to do when you have the time to spend. That's what makes Christmas such a good time to plan a trip. December is actually high season in Egypt, as many visitors decide to do just what you're considering and book a Nile cruise during their Christmas vacation.
For this reason, it is more crowded and expensive in December to take an Egypt vacation, but it's also the best time to go due to the weather. I personally wouldn't let the December high season deter you from visiting at Christmas.
The main things you'll likely want to do during your vacation in Egypt is a Nile cruise. A 3 or 4-night cruise will take you between Luxor and Aswan, to see Luxor Temple, Karnak Temple, Kom Ombu, the Valley of the Kings, and more along the way. We recommend the Movenpick MS Royal Lily and the Sonesta St. George. Combine a Nile Cruise with a few days in Cairo to see the Pyramids. It makes for a really great and memorable Christmas vacation.
Where to Stay: Kempinski Nile Hotel –
This hotel is very nice and comfortable and in a prime location in Cairo. Be sure to get a room with a Nile view.
CONCLUSION
We love spending Christmas away. It feels so much more special and memorable to spend your Christmas vacation in another country. If you haven't done it yet, be sure to choose one of these fantastic places to spend Christmas abroad. We know you'll love any of these Christmas vacation ideas.
Like this post? Why not save it to Pinterest?
FOLLOW US on Pinterest, Instagram, Facebook for more great travel inspiration and tips.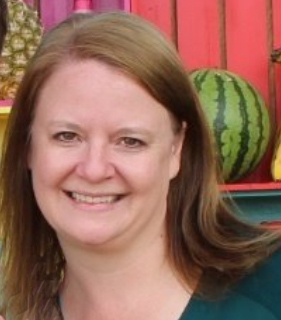 Laura Lynch, creator and writer of Savored Journeys, is an avid world traveler, certified wine expert, and international food specialist. She has written about travel and food for over 20 years and has visited over 75 countries. Her work has been published in numerous guidebooks, websites, and magazines.