Our Global Gourmet recipe series is designed to bring the foods we loved while traveling into our own kitchens and onto our own dinner tables. And since no meal is ever complete without a glass of wine to go with it, we've included wine, beer or spirit pairings as well.
The key to recreating International dishes at home is to start with an authentic recipe, adapt it to substitute ingredients you can't find or don't know how to work with, and simplify difficult techniques. Then it becomes more approachable and possible to make and enjoy at home.
This Global Gourmet recipe is a dish that you can find in the seaside village of Tossa de Mar in Catalunya.
Catalan Cim i Tomba
We experienced this dish for the first time while visiting Tossa de Mar in Costa Brava, Spain. Being right on the coastline, Tossa has always been a fishing village, but before modern fishing techniques were introduced to the area, the fisherman would go out in their small boats and spend long hours at sea each day, so they would take some basic ingredients out on the boat with them to make their lunch. Using a small stove and an iron pot, they would cook up a fish stew, called Cim i Tomba.
Although the tradition isn't found much in today's modern fishing vessels, the Cim I Tomba is still a much-loved dish and is often on the menu in Tossa's restaurants. In September, many of the restaurants create their own versions of the dish and include it on a special 3-course menu throughout the month, so locals and visitors can try the different varieties around town.
We had the good fortune of tasting this dish at Tossa's only Michelin star restaurant, La Cuina Can de Simon. It was served as a silky fish broth with the other typical ingredients (potato, fish and onion) on the side – a sort of deconstructed version.
That was the perfect way for us to determine how to make it for ourselves at home. While you can certainly find recipes for this dish online, they are mostly written in Catalan, which would then have to be translated. But the dish is fairly simple and was easy enough for us to recreate. The version we're making here is very close to the one we had at Can Simon. It's hearty, warming and delicious. Perfect for a meal in the fall, or as a starter.
Pairing Cim i Tomba with Wine
There are a number of wines that could be paired with this soup, due to its heartiness. Generally, potato soups, or lighter fish stews pair well with crisp, dry whites that are intense, with enough acidity to stand up to the garlic. Grenache Blanc is a varietal that can be found in the growing regions of Catalonia, like Emporda, where the grape is called Garnacha Blanca., We've chosen it as the pairing for this soup because in Catalonia they strive to use as many local products as possible. You're eating a soup with all local ingredients and so you should drink a local wine, as well.
While many of the great Grenache Blancs you get find in Catalonia are not widely distributed outside of the region, you can find many great grenache blancs from around the world, like France and California, so it should be relatively easy to find. If not, a Sauvignon Blanc or Pinot Grigio will also pair well.
How to Make Cim i Tomba
We decided to use a high-quality fish broth to make our Cim I Tomba, because we made the dish while we were staying in a very small apartment in Girona, Catalonia, where the kitchen wasn't big enough, so we didn't want to try to build a flavorful stock on our own. If you like making stock, by all means you can make your own fish stock. You can also just use water for the soup base, if you don't have access to either. Using a good quality fish stock is just fine, if you need to save time.
Chop the onions and potatoes into small pieces. The size of the pieces doesn't really matter, so cut them into the sizes you'd like to eat. I prefer smaller chunks. In the end, you can decide if you want to mash up some of the potatoes to thicken the soup, or leave them all in cubes.
First you saute the onions in a bit of olive oil, then when they are translucent, add the potatoes and the stock.
Cover and allow to simmer on medium heat for about 20 minutes, until the potato are fork tender. You don't want to overcook the potatoes, because they'll start to crumble and thicken the soup, which shouldn't happen until after you add the fish.
A firm fish, like hake or monkfish works best. Cod can be used if others aren't available. The fish needs to stand up to the cooking, so it doesn't fall apart in the soup. I added one 4oz filet for each serving of soup. Place the filet in the hot soup and continue cooking for another 5-8 minutes until the fish is cooked through. Then add the aioli, gently stir to mix, then allow to cook for another 3-4 minutes.
One the fish was cooked, we removed about a cup of the potatoes and mashed them up, then returned them to the stew. This made a thicker stew, rather than soup. This is up to your preference.
As I mentioned before, there are many different versions of this dish. Some recipes include bell peppers, tomatoes or other vegetables. You can adjust it and vary it according to your tastes and preferences.
We ate our soup with other Catalan products, like buttifara (sausage) and frisols (beans). It can definitely be eaten alone, but when there are so many great local products to try, we figured we might as well build a feast!
A big thank you to the Costa Brava Tourism Board for introducing us to Tossa de Mar and this Cim i Tomba stew. See all the coverage of our trip to Costa Brava in Catalunya.
(As always, all thoughts and opinions expressed in this post are my own honest reflection of our travel experiences).
Yield:

6 servings
Cim i Tomba
This soup is referred to as Fisherman's Stew in the coastal region of Catalan. It contains fish, potatoes, and lots of garlic.
Ingredients
1 tbsp olive oil
1 medium onion, chopped
1 lb red or russet potatoes, chopped
1 quart high-quality fish stock
4 4 oz filets of firm fish, hake, monkfish, cod
2-3 tbsp aioli, to taste
1 tsp salt
1 tsp pepper
Optional: bell pepper, tomato
Instructions
Chop onions and potatoes.
Saute onions in olive oil until transluscent. Add potatoes and fish stock.
Cover and simmer over medium heat for 25 minutes, until potatoes are tender.
Add fish filets and simmer for an additional 5-8 minutes until fish is cooked through.
Add aioli and stir gently to mix. Simmer for an additional 3-4 minutes to incorporate the aioli.
Serve.
Nutrition Information:
Yield:
6
Serving Size:
1 bowl
Amount Per Serving:
Calories:

538
Total Fat:

29g
Saturated Fat:

8g
Trans Fat:

0g
Unsaturated Fat:

18g
Cholesterol:

146mg
Sodium:

835mg
Carbohydrates:

20g
Fiber:

3g
Sugar:

3g
Protein:

48g
Pin it for later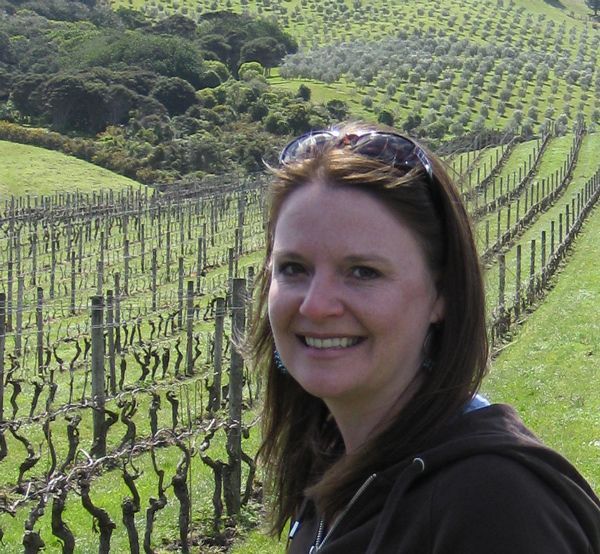 Laura Lynch, creator and writer of Savored Journeys, is an avid world traveler, certified wine expert, and international food specialist. She has written about travel and food for over 20 years and has visited 70+ countries.