You've probably heard by now that Florida is called the Sunshine State and much of that can be attributed to the fact that it has more than 1,800 miles of coastline, more than 1,200 miles of beaches, more than 5,000 islands, and more than 8,000 lakes. No other state rivals that level of paradise, except perhaps California.
Florida is a beach lover's paradise, with white sandy beaches and the clear warm waters of both the Atlantic Ocean and the Gulf of Mexico. No matter how you spend your time in this state, you'll have some of the most beautiful scenery anywhere.
If you're looking to enjoy some of those awesome features in Florida, you can get a great start by checking out one of these great cities to visit in Florida.
Looking for more Florida travel planning resources? Check out our guide to the best cities to visit in Florida and unique attractions you can only find in Florida. Here are our top tips for Disney World.
» Looking for more travel inspiration in the United States? See our U.S. Summer Vacation Ideas and 12 U.S. National Parks to Visit. Here are a few more fabulous U.S. Cities to visit.
Cities to Visit in Florida
Miami
Miami is the idyllic vacation destination because of its balanced blend of urban and tropical appeal. It's a resort locale with all the big city offerings. Small cafes and art deco bars of Miami Beach exist alongside megaclubs and skyrise hotels in downtown's Financial District.
South Beach is one of the most popular areas. Being a great draw to Americans and European tourists alike, South Beach is a major entertainment destination with hundreds of nightclubs, restaurants and oceanfront hotels. Farther north into main Miami Beach along Ocean Avenue offers the luxurious beach club hotels that Miami is famous for.
Things to do in Miami
Miami Beach Botanical Garden
Biscayne Bay Aquatic Preserve
Vizcaya Museum and Gardens
See and be seen in South Beach
» Try this tour: Little Havana Food and Walking Tour in Miami
Clearwater
Clearwater is a beautiful city located in the Tampa Bay area of Florida. It's known for it's sunny white sand beaches, and plenty of entertaining activities, especially gorgeous beaches, baseball, boardwalks, and its aquarium.
Things to do in Clearwater
Clearwater Marine Aquarium
Walk along Pier 60
Go dolphin watching
» Try this tour: Clearwater Dolphin-Watching Tour
Destin
Destin, Florida is well known for it's many beautiful beaches and golf courses. Being located on the Gulf of Mexico does this city lots of favors, as the warm weather is enjoyable year round.
Take a boat onto the emerald waters off the coast and revel in the magnificence. Try any number of the restaurants and bars located along the waterside.
Things to do in Destin
Destin Harbor Boardwalk
Henderson Beach State park
Take a sunset tiki bar cruise
» Try this tour: Walton Beach 3 Hours Dolphin and Snorkeling Tour
Fort Lauderdale
Along the southeastern coast of Florida lies the city of Fort Lauderdale. Known for it's art scene and vibrant culture, this city is great for exploring theatres, museums, and restaurants, especially along the lively stretch of Olas Boulevard.
Fort Lauderdale is also home to the International Swimming Hall of Fame, with pools and a museum of memorabilia, and the Hugh Taylor Birch State Park, featuring trails and a lagoon.
Things to do in Fort Lauderdale
Bonnet House Museum and Gardens
Las Olas Boulevard
Intracoastal Waterway
» Try this tour: Everglades Airboat Tour from Fort Lauderdale
Key West
Key West is the place for any type of person. Whether you are visiting to have a wild time, family vacation, a romantic getaway or just going to relax, Key West fits it all. It might be a small place, but it has a lot to offer, from fishing to great sunsets.
Key West has diving and snorkeling to view the wonderful underwater creatures, or you can stay above water and visit Mallory Square for shopping and dining. It's also the best place to catch the sunset. After dark, do a little bar hopping on Duval street.
Things to do in Key West
Dry Tortugas National Park
The Ernest Hemingway Home and Museum
Key West Butterfly and Nature Conservatory
Mallory Square
Duval Street
Visit the Southernmost point of the Continental US
» Try this tour: Key West Mangrove Kayak Eco Tour
Key Largo
The first, and arguably best, or the Florida Keys is the wonderland of Key Largo. Proclaimed to be the "dive capital of the world", it's home to one of the world's largest artificial reefs which makes for great snorkeling.
Besides snorkeling you can enjoy scenic beaches, the John Pennekamp Coral Reef State Park, shopping, and great food at this unique vacation spot.
Things to do in Key Largo
John Pennekamp Coral Reef Stat Park
African Queen Canal Cruise
Island Dolphin Care
» Try this tour: Half Day Snorkel Trip on Reefs in the Florida Keys
Orlando
Perhaps the most famous city in Florida- besides Miami that is- Orlando has a lot to offer for tourists and visitors. Of course Disney World is a large draw for people, but that's not all this buzzing hub has in store.
There are several gorgeous gardens to explore, beaches to sit at, and places to shop. Not to mention the amazing restaurants and dining experiences you can find in Orlando.
Things to do in Orlando
Harry P. Leu Gardens
Paddleboard Orlando
The World Chocolate Museum
» Try this tour: Kennedy Space Center and Everglades Airboat Safari from Orlando
Panama City Beach
Panama City Beach is a waterfront town and popular destination in Florida. It's known for its white-sand beaches on the calm, clear waters of the Gulf of Mexico.
St. Andrews State Park, one of 2 protected nature preserves nearby, is bordered by the Gulf and has hiking trails and fishing piers. Pier Park is the main shopping hub and a venue for major events.
Things to do in Panama City Beach
St. Andrews State Park
Shell Island
Russel Fields Pier
» Try this tour: Panama City Beach Water Activity Adventure Catamaran Sail
St Augustine
On the northeast coast of Florida, the city of St. Augustine is a treat to visit. It lays claim to being the oldest city in the U.S., founded in September 1565 by Don Pedro Menendez de Aviles of Spain, and is known for its Spanish colonial architecture.
It's also known for Atlantic Ocean beaches like sandy St. Augustine Beach and tranquil Crescent Beach. Anastasia State Park, located in St. Augustine, is a protected wildlife sanctuary that is beautiful to explore.
Things to do in St. Augustine
St. Augustine Lighthouse and Maritime Museum
Castillo de San Marcos
Colonial Quarter
» Try this tour: Wine Tasting Cruise in St. Augustine
Tampa

The city of Tampa, situated on the west coast of Florida, is the economic center of western Florida. It sits in the middle of Tampa Bay, is the largest city in the Tampa Bay area, and has year round warm weather.
Tampa is known for its tourist attractions, especially Busch Gardens, where families get the thrill of an amusement park and the fun of a zoo all in one place. It also has incredible Cuban and Mexican culture, art, and food.
Things to do in Tampa
Busch Gardens
Sunshine Skyway Bridge
Tampa Riverwalk
» Try this tour: Historic Ybor City Food Walking Tour
Tallahassee
Tallahassee, the capitol of Florida, is a beautiful and historic city full of things to do. It's near the north center of Florida, in the "panhandle" and is the largest city in the area.
It's also a fun place to visit. There's plenty of art, culture, food, and many other things to do. Tallahassee also has a lot of unique historical sights such as the Mission San Luis de Apalachee which is an old mission from the 1600s.
Things to do in Tallahassee
Mission San Luis de Apalachee
Alfred B. Maclay Gardens State Park
Railroad Square Art District
Florida State Capital Building
Daytona Beach
Daytona Beach is known widely for it's beautiful beaches, that stretch over 500 feet from the entrance to the water at low-tide. It's also known for the Daytona International Speedway, a large race track that is home to the Daytona 500 the most prestigious NASCAR race.
Other than that, it has a mixture of outdoor adventuring, food, art, and history.
Things to do in Daytona Beach
Daytona International Speedway
Ponce Inlet Lighthouse
Daytona Lagoon
» Try this tour: Dolphin and Manatee Stand Up Paddleboard Tour in Daytona Beach
Palm Coast
Nestled amid the wooded beauty and natural wetlands of Florida's East coast, Palm Coast is a growing city of more than 50,000 residents. Palm Coast offers all the amenities of city life with a small town feel. Our welcoming community and careful city planning give you a sense of Old Florida without sacrificing convenience.
The golfing destination of the southeast, Palm Coast is home to eight championship golf courses, with seventeen championship courses within easy driving distance. LPGA headquarters is close by.
Things to do in Palm Coast
Washington Oaks Gardens State Park
Princess Place Preserve
Bing's Landing
Jungle Hut Park
Delray Beach
Just south of Palm Beach and less than an hour's drive north of Miami, Florida, you will find the resort city of Delray Beach, Florida, with it's over two miles of clean well maintained sandy beaches, historic downtown shopping area, beautiful gardens and parks, world class tennis center, golf courses and it's large variety of hotels and motels.
Things to do in Delray Beach
Check out the Delray Beach Golf Club
Go scuba diving or snorkeling in the clear warm Atlantic waters
Cruise the calm protected waters of the Intercoastal Waterway
Visit the Morikami Museum and Japanese Gardens
Palm Beach
Palm Beach, Florida, a barrier island, is approximately one hour's drive north of Miami, Florida. Palm Beach is a beautiful city, filled with lush colorful gardens, palm tree lined streets, large beautiful homes, clean well maintained beaches, luxury hotels, fine dining establishments, high end shopping and a safe, virtually crime free environment.
If you are searching for a safe, beautiful, luxurious, destination for a vacation or getaway, it's hard to beat Palm Beach. Play on the beautiful beaches and swim in the clear warm Atlantic water. Dine in one of the many fine dining establishments like The Restaurant At The Four Seasons, the Cafe Boulud, L'escalier, the Leopard Lounge And Supper Club.
Things to do in Palm Beach
Get close to sea life at nearby Marine Land
Explore the many fresh and saltwater canals in Palm Coast
Henry Morrison Flagler Museum
Lion Country Safari
Rapids Water Park
Jupiter Inlet Lighthouse Museum
» Try this tour: Parasailing Palm Beach
West Palm Beach
Just across the Lake Worth Lagoon from Palm Beach sits the city of West Palm Beach, Florida, a 55 square mile city with a population of more than 82,000, situated on the Intercoastal Waterway.
Staying in West Palm Beach puts you right in the middle of things but costs less than staying in Palm Beach. You are right next door to Palm Beach with it's luxurious resorts and beaches, minutes from Boca Raton and just over a one and one half hour drive north of Miami Beach.
Things to do in West Palm Beach
Play tennis on one of the 30+ tennis courts throughout the city
Play golf at some of the best golf courses in the country
Palm Beach Zoo
Norton Museum of Art
South Florida Science Museum
» Try this tour: 3-Hour Food Tour of Historic West Palm Beach Neighborhoods
Boca Raton
There's a reason this is the retirement capital of the U.S. Boca Raton has more than five miles of publicly owned beachfront property and it's approximately 1,080 acres of parks. It offers a life of pure leisure. And it's not just for retirees either!
Lie on the beach, go swimming, snorkeling or scuba diving, go freshwater or saltwater fishing, dine in one of the many fine restaurants, play tennis, or just lie around your hotel pool and relax.
Things to do in Boca Raton
Town Center Mall
Lake Okeechobee, the second-largest freshwater lake in the United States
Boca Raton Resort And Club Resort Course
Royal Palm Polo Sports Complex
Conclusion
With all of these choices for great cities to visit in Florida, you'll be planning quite the road trip. We recommend choosing one or two and really digging into the laidback coastal lifestyle you'll find there.
Like this post? Why not save it to Pinterest?
FOLLOW US on Pinterest, Instagram, Facebook for more great travel inspiration and tips.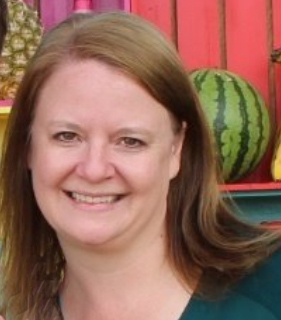 Laura Lynch, creator and writer of Savored Journeys, is an avid world traveler, certified wine expert, and international food specialist. She has written about travel and food for over 20 years and has visited over 75 countries. Her work has been published in numerous guidebooks, websites, and magazines.