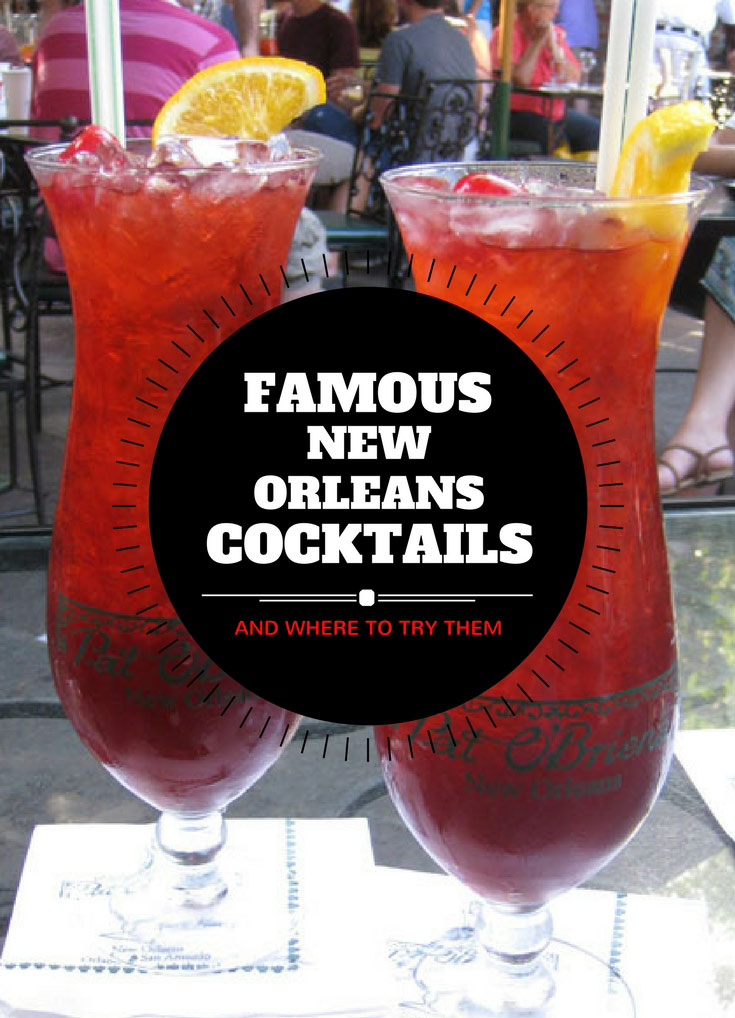 New Orleans has been home to some of the country's most respected bartenders, who have envisioned, crafted and perfected many of the classic cocktails we see on bar menus today. Dropping in to one of the historic bars where these drinks were invented is one of the highlights of any trip to New Orleans and should be embarked upon as a journey through cocktail history.
You may want to combine this journey to find the cocktails you must try in New Orleans with a few of the foods you should try in new Orleans and top 5 restaurant experiences in New Orleans.
Also check out our Shortcut Guide to the French Quarter (it's a really fun infographic!)
⇒ Wondering where to stay in New Orleans? See our hotel recommendations at the end of the post. Or click here for a list of our favorite hotels near Bourbon Street.
Since you're a cocktail fan, you might want to check out our guide to the best beach drinks to order!
Cocktails You Must Try in New Orleans
Where to Stay in New Orleans
Finding the right hotel in New Orleans comes down to whether you want to be right in the middle of the action, or slightly outside of the action. It can get noisy and crazy, and all kinds of fun, on Bourbon Street, but if you don't want to be that close, at least stay within walking distance, so getting to the restaurants listed above is reasonable. All of our recommended hotels are with a few blocks of the action.
You can read reviews of book directly through the link of your choice:
Hotel Monteleone ⇒ Trip Advisor  |  Expedia.com  |  Booking.com
JW Marriott New Orleans ⇒  Trip Advisor  |  Expedia.com  |  Booking.com
Sheraton New Orleans ⇒  Trip Advisor  |  Expedia.com  |  Booking.com


This post contains affiliate links