New Orleans has been home to some of the country's most respected bartenders, who have envisioned, crafted and perfected many of the classic New Orleans cocktails we see on bar menus today.
Trying these New Orleans cocktails at the bars where they were invented – like the Sazarac Bar, pictured below – is one of the highlights of any trip to New Orleans. It's a journey through cocktail history. Pair it with some of the best New Orleans food and top restaurants around town and you have a perfect trip to New Orleans.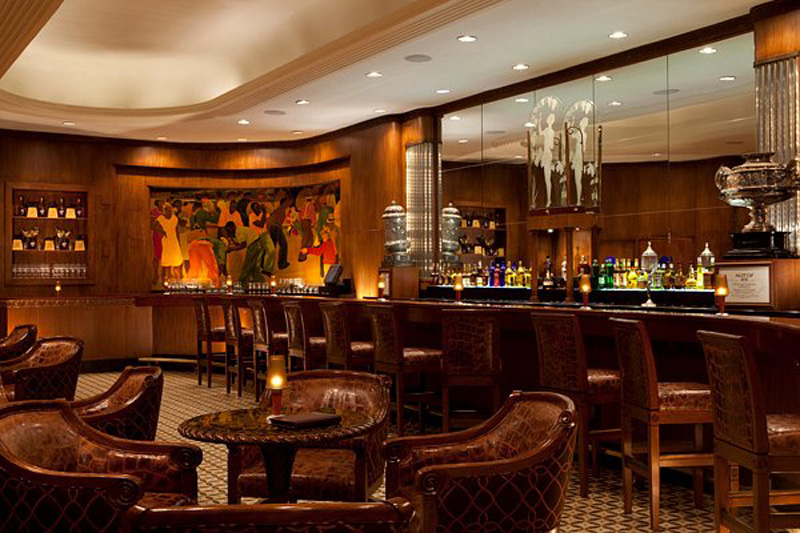 Below you'll find eight of the best drinks and cocktails in New Orleans and where to find them. We've also supplied a map so you can see how close together the bars are, and so you can plan your own New Orleans cocktail walking tour.
If you don't want to put together your own self-guided tour of the cocktail bars in New Orleans, I recommend booking a New Orleans cocktail & food history tour. The tour includes ten different dishes, plus four full-sized drinks that showcase the best of Louisiana's culinary and cocktail heritage.
New Orleans Cocktails Bar Map
Here's your New Orleans cocktail bar map. Use this to plan your route to the top cocktail bars in New Orleans.
Classic New Orleans Cocktails to Try
Sazarac
The Sazerac is one of the oldest known craft cocktails and there's no better place to sit and sip one than in the Sazerac Bar in The Roosevelt Hotel in the Central Business District. In 2008, the Sazerac was named the official cocktail of New Orleans, and rightfully so. It was originally crafted in 1838 by Antoine Amedie Peychaud of Peychaud's Bitters.
French 75
A potent cocktail, the French 75 is made with gin, Champagne, lemon juice, and sugar. The drink was created in 1915 at the New York Bar in Paris and was said to pack the punch of a French 75mm field gun, hence the name. The drink is served, appropriately, at the French 75 Bar connected to Arnaud's Restaurant, and it feels right at home there.
Pimm's Cup
A light and refreshing drink for a hot New Orleans summer is the Pimm's Cup, a cocktail that was reinvented from the original Pimm's cocktail that was created in London by James Pimm. The drink was adjusted by Napoleon House to include lemonade, spritzer and a cucumber slice. The Napoleon House has been open since 1914 and is a must stop for cocktails in New Orleans.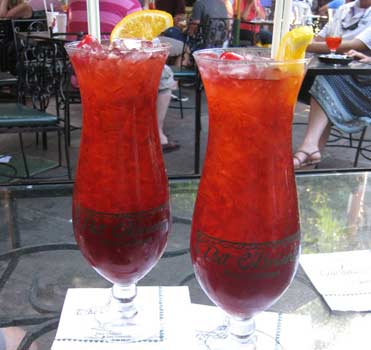 Hurricane
The Hurricane was originally invented in New Orleans by bartender Louis Culligan of the legendary Pat O'Brien's on Bourbon Street when the bar found itself overstocked with rum. The original recipe calls for passion fruit syrup, lemon and dark Jamaican rum, a far cry from the sugary, bright-red drinks now being served by the gallons at Pat O'Brien's, but it's still required drinking in New Orleans.
Ramos Gin Fizz
If you've never heard of a Ramos Gin Fizz, it's probably because you haven't been to New Orleans. The drink is rarely seen on cocktail menus outside The Big Easy. A mix of gin, cream, lemon, lime, orange flower water and egg whites, the sweet drink was concocted by Henry Ramos in 1888 and has been a New Orleans favorite ever since. Try one at The Empire Bar at Broussard's.
Vieux Carre
The original name for the French Quarter, Vieux Carre was turned into a cocktail in the 1930s at the Carousel Bar in Hotel Monteleone. This rye and cognac-based cocktail is similar to a Sazerac with is slightly sweet, smooth finish. And by the way, the Carousel Bar is a classic New Orleans fixture and one you should definitely not miss. The rotating bar is magical.
Brandy Crusta
The Brandy Crusta was invented in 1852 by Joseph Santina at his bar Jewel of the South in New Orleans It consists of Brandy, Curacao, sugar, bitters, and lemon juice. The Brandy Crusta is served in a frosted glass, with an orange peel and sugar rim. Today, you can get this resurrected iconic cocktail at the new Jewel of the South.
Brandy Milk Punch
You probably thought you'd never order something called milk punch, right? But don't miss the opportunity to try one — you might be surprised. Often served during brunch, the drink is sweet and strong and can stand up to rich breakfast dishes. A good place to try a Brandy Milk Punch is at Bourbon House, but it's served at most brunch spots in the city.
More Info to Plan Your Trip to New Orleans
Tours to Book
Where to Stay in New Orleans
It can get noisy and crazy, and all kinds of fun, on Bourbon Street, but if you don't want to be that close to the action, we recommend staying within the French Quarter, where you can easily get to everything that's happening.
The hotels we recommend are:
Like this post? Why not save it to Pinterest?
FOLLOW US on Pinterest, Instagram, Facebook for more great travel inspiration and tips.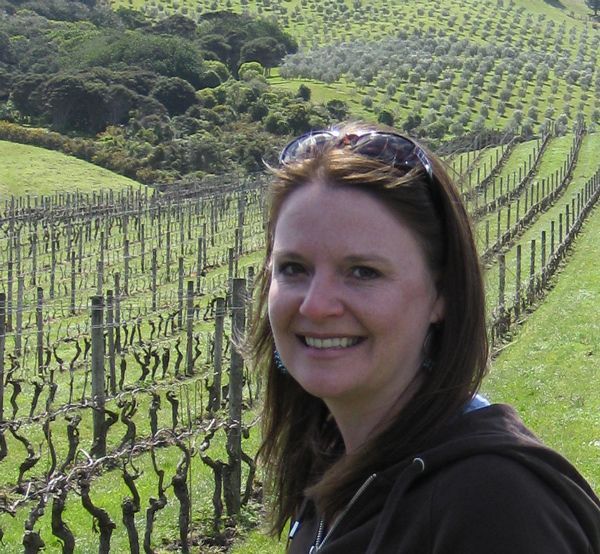 Laura Lynch, creator and writer of Savored Journeys, is an avid world traveler, certified wine expert, and international food specialist. She has written about travel and food for over 20 years and has visited over 75 countries.