I'm an avid home cook and love to explore other cultures through food, so it made complete sense that we would enroll in a cooking class while in Thailand and learn to cook Thai food ourselves. One of the top tourist activities in Chiang Mai to to take a cooking class, so if you choose to partake in the fun, you'll have to narrow down the options.
I spent no less than a week trying to decide between taking a Chiang Mai cooking class in the city, versus on a farm outside the city, whether to take a full- or half-day class, and then which of those classes offered the best menu choices. So let me break it down for you here. Hopefully this will make your decision a little easier than mine.
How to Choose a Chiang Mai Cooking Class
First you you have to decide between a few options. Each have their pros and cons, and depend greatly on what you want to get out of the class.
The city class:
It's close so you won't waste time being driven to and fro.
You will visit a local market that isn't overrun with tourists and feels very authentic and real.
The farm class:
You'll visit a working farm outside the city and have a chance to see some of the countryside.
You'll pick vegetables that are being grown on the property and are as fresh as it gets.
Class duration and cost:
Morning class begins at 9am, ends at 4pm; includes 6 courses; costs @1,000 baht.
Half-Day class begins at 9am, ends at 1pm; includes 4 courses; costs @700 baht.
Evening class begins at 3:30pm, ends at 8pm; includes 5 courses (no dessert); costs @800 baht.
Menus:
Most schools have similar menus which include an appetizer, soup, curry paste, curry or main dish, noodle dish and dessert. If you want to learn to make something specific like the Chiang Mai specialty Kao Soi, you'll have to search the menus for one that offers it.
Most of the menus featured Thai favorites like Pad Thai, Spring Rolls, Som Tom, Tom Kha Gai and mango with sticky rice, among others.
We decided to take an evening class in the city so we didn't spend the entire day on one activity, and since I'm most perplexed by how to make a decent tasting Pad See Ew at home, I settled on Galangal Cooking Studio since it offered the menu I wanted.
What is a Chiang Mai Cooking Class Like?
You'll find that most of the cooking schools receive very high reviews on Trip Advisor. The format is basically the same at each — a stop at a local market to gather ingredients, followed by lots of cooking and eating. The elements that set them apart is the number of students allowed per class, the ratio of students to helpers, whether you will have your own cooking station or will share with another student and how much of the preparation and cooking is hands on.
Upon arriving, we met the owner of the studio, Aoy, and our fellow students. There were only 6 of us, which I felt was an appropriate class good size. We each had our own station with knives for prep and woks for cooking. Too many more students and you wouldn't get the personalized attention we received during the class. Aoy showed us around the studio and explained the menu. We chose our own four courses, then Aoy swept us off to a local market a few blocks away to pick up the ingredients we needed. All of the ingredients were explained in full detail at the market so we knew what to look for back home.
Back at the studio, the prep and cooking began. Aoy and her helper, Max, had already prepared some of the ingredients by chopping and portioning out what was needed for each dish. We were given small tasks to do, like chopping garlic, ginger and chilies, and mixing ingredients for the sauces.
When prep was complete, we stationed ourselves at a wok and began the cooking process. Aoy and Max stood behind and offered guidance to each of us on how to properly cook each dish.
Once it was cooked, we dished it up and enjoyed the fruits of our labor. After five courses, we were completely full and had left half of each dish uneaten due to the sheer volume of it. But everyone agreed that their dishes turned out as expected and tasted just as good or better than some restaurants.
When I got home, the first thing I did was attempt to recreate the dishes I'd learned. The class includes a take away with recipes to take home so you can remember everything you learned. I was able to expertly reproduce most of the dishes, including the spring rolls, Tom Kha Gai soup and Panang Curry, so it was definitely a success, and something I'll remember for a long time.
Some of the dishes we made:
I still have not been able to reproduce the delicious Pad See Ew that I made in the class and I think that is due to the fact that the ingredients I used are different here. I've gotten close a few times, though. I'm satisfied with the version I can make. Also, I learned one big lesson about noodle dishes. You have to have the freshest noodles possible to do these dishes justice. The dried rice noodles I buy at my Asian market just aren't going to be as good as the fresh ones we used in Thailand.
A reason the reviews are always so high for the cooking schools on Trip Advisor is that they're great fun and a very rewarding experience. If you're on the fence about whether to do it, you should. Taking a class like the one given at Galangal Cooking Studio will be one of the best memories you make in Chiang Mai.
Of course, sometimes it's just easier to eat out in Chiang Mai and let someone else cook you amazing food. If that's the route you take, check out this guide on where and what to eat in Chiang Mai.
Like this article? Pin the image below on your Pinterest board to share it with friends!
If you're planning to visit other parts of Thailand, check out our Thailand Travel Guide for more information on where to go and what to do.
We also have a great shortcut guide to Bangkok that you might like.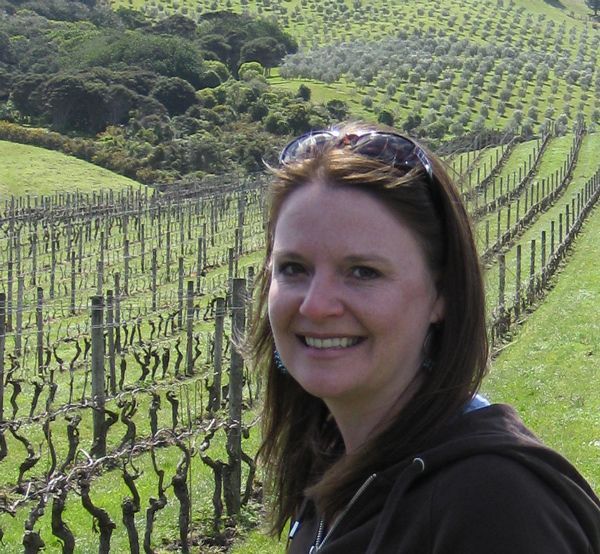 Laura Lynch, creator and writer of Savored Journeys, is an avid world traveler, certified wine expert, and international food specialist. She has written about travel and food for over 20 years and has visited 70+ countries.