This Discover Wine series focuses on regions of the world that you can visit for wine tasting.
In this edition, we explore Croatia's Primorska Hrvatska or Coastal wine region. It is one located along the Northern coastline of Croatia, just south of the Istra wine region.
Primorska Hrvatska (The Coastal Region)
Croatia has two specific wine regions, the Coastal Region and the Continental (Inland) Region. Today we're going to discover Croatia's coastal wine region, which is made up of the Istrian Peninsula, the Dalmatian coast and the surrounding islands.
The Mediterranean climate of the coastal region of Croatia is particularly well suited for wine production, with long, hot dry summers and mild, short, wet winters.
The wine produced in this region are similar to the wines of neighboring Italy. Central and South Dalmatia are where many of Croatia's best (and most expensive) wines are made. You'll want to have enough time to explore the entire coast, from north to south, in order to see and taste all that the coastal wine region has to offer.
⇒ Want to plan a trip to Croatia? Find Great Deals on Trips to Croatia at Trafalgar! Book Today and Save!
How to Get There
Dubrovnik and the Dalmatian Coast are two of Croatia's most sought-after destinations, so it seems fitting to fly directly into Dubrovnik and begin your wine tour of southern Dalmatia from there. You can also fly directly into Split, which would give better access to northern Dalmatia and the Istrian peninsula.
Once you've arrived, a car will be necessary to get around to the various wineries, unless you prefer to join one of the many wine tours operating in the area. I prefer renting a car, so you can enjoy and take your time wandering through the vineyard-covered hills and adorable harbour towns along the way.
Where to Stay
To explore the central and southern coastal wineries, a good central place to stay is Split. There are many great hotels to choose from that will fit any budget and most of them have incredible views of the sea. The Radisson Blu Resort is a good choice for affordable luxury Le Meridien Lav Resort.
To explore the northern coastal wineries, you need to head to the Istrian Peninsula and the towns become much smaller, so it's a bit more difficult to find a great place to stay. Buzet or Rovinj will offer adequate accommodations for a few nights while touring the area.
Where to Taste
The vineyard town of Kaštela is where Zinfandel's ancient vines were rediscovered by a California winemaker who had a premonition that the Crljenak Kaštelanski varietal was related to Zinfandel. When tasting in this area, you're likely to come across mostly Crljenak (Croatian Zinfandel), Plavac Mali and Babica varietals of red wine. Although white wine makes up a large portion of Croatia's wine production, you won't find as much in this area as you would in the Inland growing region. Red is more prevalent here.
Leaving out of Split, the wineries of Kaštela are just a short drive away. Along the way you'll find the charming boutique winery, Putalj, where you can stop for a cellar and vineyard tour and tasting. They also produce olive oil from trees on the estate.  At Vina Bedalov, you can try the wine, admire the incredible views and even stay for a gourmet food & wine pairing.
In Istria, wine tasting is especially easy when following the posted wine route. There are dozens of wineries to stop at and they are mostly well-marked along the road, so it's easy to navigate around. You'll fell a little like you're tasting wine in Italy with the gentle rolling hills and expansive vineyards. In Istria, you'll find a lot of white wines using the malvasija and muskat grapes and some red made with the teran grape.
Kozlovic Winery and Zigante are both housed in modern facilities and have great wine to taste. Do make sure you make appointments at the wineries you wish to visit, to make sure someone is there and able to give a tour. Tasting fees are never very high and you'll find that the bottle prices are very reasonable.
Where to Eat
In Split, you'll find dozens of small cafes and restaurants serving traditional Croatian food and wine. Stop anywhere along the narrow side streets or enjoy a meal at an outdoor table in the square. You'll find incredibly fresh seafood at Nostromo or try a regional specialty like squid ink risotto at Tavern Matejuska. You really can't go wrong – so why not just walk around a bit and find what looks the most fun.
In Istria, head to Kantinon for fresh seafood on the harbour in Rovinj. You'll find a charming patio with tables to sit at in the nice weather and food that will not disappoint. If you're wine tasting at Zigante, you might also want to stay for a meal. Zigante was, after all, in the restaurant business before getting into wine. Istria is the truffle capital of Croatia, and Zigante had something to do with that too. The food is artfully presented and very representative of the area.
Have you been to Croatia for wine tasting? Share your experience in the comment section. We want to hear all about the wineries you enjoyed the most and the restaurants we absolutely can't miss when in the area.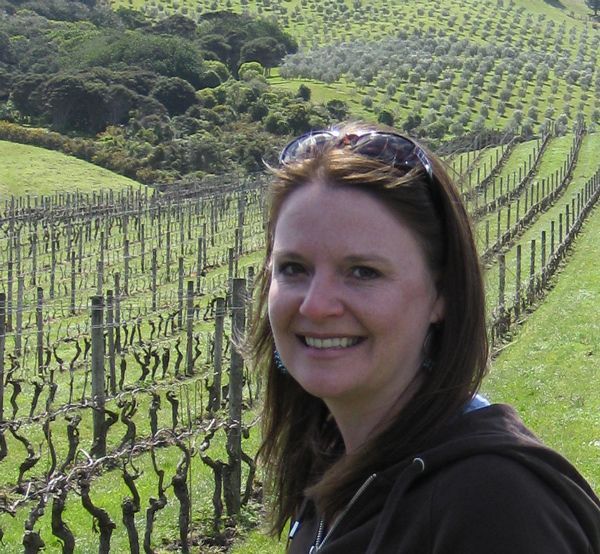 Laura Lynch, creator and writer of Savored Journeys, is an avid world traveler, certified wine expert, and international food specialist. She has written about travel and food for over 20 years and has visited 70+ countries.