When it comes to planning a cruise, there's a world of options. You need to choose where to cruise to, what cruise ship you'll take, which itinerary you like most, which type of cabin to book, and once you've figured that all out, there's all the minute details like budgeting, cruise packing, and choosing excursions. It can quickly become overwhelming.
That's why we recommend using a few helpful cruise apps to make your cruise planning easier. With the apps we've listed below, you can choose a ship, an itinerary, the perfect cabin, etc. These apps leave nothing to chance. You can even track how much you spend while on board (which is very helpful, believe me!).
Employing technology can help you get the most out of your hard-earned vacation. Cruise travel apps help condense and organize the plethora of cruise information to make your planning easier and more personalized to your own needs and desires. Check out our list of recommended cruise apps below and start your cruise planning with ease.
Learn more about: Caribbean Cruises, Scandinavian Cruises, Northern Europe Cruises, Holland America Line, Celebrity Cruises
Helpful Cruise Apps
Cruise Finder by iCruise.com
The very first decision you'll face when planning a cruise is which cruise to go on! There are so many options these days, from large luxury cruises to small barge cruises. To help you find the perfect cruise, check out the free Cruise Finder app by iCruise.com.
With this app, you can search for available cruises on all major cruise lines. You can search by cruise line, ship, destination, and port. If you have a rough destination in mind already, simply select where you'd like to go and the app will display options and prices for possible cruises.
If you choose a specific port of call, the app will display which fleets leave from that port, as well as when and where they sail. Not only will the app show you which cruises meet your criteria, it shows prices, deck plans, available cabins, passport requirements, and port weather.
If you're looking for deals, the app will also show you what's currently on special. If you're not yet sure, you can track a cruise you're considering or request a quote.
(Free, for iPhone only)
Ship Mate App
If you need help deciding which cruise or itinerary is right for you, the Ship Mate app allows you to search through over 100,000 cruise itineraries from all major cruise lines. However, this app is even more useful once you've booked a cruise. It will become your all-in-one resource before and during your cruise.
What can the app do? The better question is what can't it do. Use it to look up the itinerary and deck plan for your specific cruise, which will help you get acquainted with where the restaurants and activities are located. There's even a live deck cam!
Once you've put in your cruise information, the app will display a cool cruise countdown clock. You can look up deck plans, read about dining and stateroom options, see port information, even plan your itinerary and excursions.
The app also includes a vacation countdown clock, live deck cams, a roster of guests that will be joining you on your cruise so you can chat and make friends before you board. If you want to download only one app that does it all, this is the one to get.
(Free, iPhone and Android)
Cruise Card Control
Cruise Card Control helps keep your cruise expenditures under control. I really could have used this app to track of all my alcohol spending on board our last cruise so I could see if the beverage package was actually worth it (see the results of this experiment).
The app allows you to create custom categories you wish to track and either enter a quick cost or detailed description, including dates and pictures of receipts. There are even helpful graphs to show you how much money you have left to spend and alerts that notify you if you're getting close to your limit.
($2.00, for iPhone only)
Cruise-Line Specific Apps
Depending on which cruise line you've decided to join, you might find a useful app built by the cruise line that will give you major benefits and insider info.
Most are available from the iTunes and Android app stores and are free.
Cruise Cam
In case you're wondering what the inside of a particular ship looks like before you choose to shell out your money, check out the Cruise Cam app. Cruise Cam features cameras from over a dozen different cruise lines, and nearly a hundred ships.
You can take a virtual tour through the ship before making a choice. Since some ships are older than others, this can be a handy tool to have. From the app, you can also see images of the ports where the cruise ship is currently docked, straight from the bridge, so even if you're not going on a cruise, you can check on destinations and pine away.
Deck Director
If you're prone to losing your sense of direction on land, you can bet you'll get lost a good portion of the time while on board, especially on a larger ship. Instead of trying to remember which floor to go to for dinner and how to find your stateroom, fire up the Deck Director app and let it direct you to your destination.
You can choose to take only the elevator or stairs, set up frequent paths, and set a return trip so you can find your way back easily. It's available for a handful of ships, but is only available on the iPhone.
($4.99, for iPhone only)
>> READ MORE: 10 Unique Things to Do on a Cruise Ship
Cruise Critic Forums
One of my favorite ways to prepare for a cruise is to read the reviews on Cruise Critic and participate in the forums. There is a wealth of knowledge being shared on the forums for almost any cruise ship, destination or excursion you could go on.
Why not take advantage of this collective knowledge by downloading the Cruise Critic app to take with you. You'll also have access to the famous Cruise Critic Roll Call so you can interact with other cruisers on your ship and plan group excursions.
(Free, online)
CONCLUSION
No matter what your cruise needs are, there is an app for that. You can find dozens of other apps or substitutions of the ones I've mentioned above by visiting the iTunes or Android App Store and searching for "cruise".
Since the cruise market is reaching epic proportions, there are new and exciting apps coming on the market all the time. You'll see for yourself that cruise planning is easy with these helpful cruise apps. Have we gotten you excited about cruising? Find your perfect cruise on CruiseDirect.com.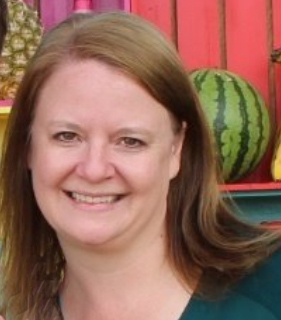 Laura Lynch, creator and writer of Savored Journeys, is an avid world traveler, certified wine expert, and international food specialist. She has written about travel and food for over 20 years and has visited over 75 countries. Her work has been published in numerous guidebooks, websites, and magazines.