If you've ever wondered what a royal palace looks like in person, there's no better place to see for yourself than at Windsor Castle, which just happens to be the perfect day trip from London. When you're visiting London and looking for unique and interesting things to fill your itinerary, you absolutely must add a day trip to Windsor.
There are many things to do in Windsor besides having a peek at Windsor Castle, but of course that is the highlight of any trip to Windsor. Here we'll tell you exactly what you should see in Windsor, how to get from London to Windsor Castle, plus all the little tidbits of information you should have before you go for a visit.
First, you should understand a little about the little town of Windsor, located in Berkshire in the English countryside. While it's not a large city, it does have many facilities for tourists, due to its proximity to the castle, which draws guests year round.
There are two train stations, many restaurants, lots of upscale shopping, cute little tea shops, souvenir stands, a few hotels, and even a theatre.
It's easy to spend a full day in Windsor. While it's not necessary to stay overnight to see most things, but you could stretch it into two if you're eager to see everything the little town has to offer. In the summer months, the number of tourists makes it difficult to do anything quickly, so you might need more time to deal with the crowds. All other times of the year, the pace is much less harried.
How far is Windsor Castle from London? It is located roughly 25 miles from Charing Cross in London. For a full list of what to do in Windsor, see below.
Planning your trip to London?
Where to Stay in London:
Best Tours and Experiences in London
» If you're looking for more help planning your trip, here's our guide to traveling in England, our Essential Travel Guide to London, and How to Spend One Day in London.
How to Get to Windsor Castle From London
It's easy to get from London to Windsor Castle by train, making it a perfect day trip from London. You can also easily get to Windsor by car or by taxi, but the most convenient way in my opinion is to take the train, so you don't have to worry about parking the car.
Trains leave from Paddington Station or from Waterloo Station. Buy your tickets for the train when you get to the train station (there's no benefit to buying in advance). There are plenty of ticket machines as you approach the train station. Buying a return ticket will save a bit of money, as well traveling during off-peak times.
From Paddington Station:
Tickets cost £13.90 for an anytime day return (leaving Paddington weekdays before 09:20) or £10.40 for an off-peak day return (valid anytime weekends, and on the 09:21 or later train on weekdays).
Paddington Station is really huge with many train tracks, so be sure to save yourself enough time to find the right track and get on board. You will make one small transfer during the journey. The train will arrive at Slough station, where you will get off and just cross the platform to the other side, where you will board again for Windsor & Eton Central. This is the most central of the two stations in Windsor and will put you out directly in front of the castle.
From Waterloo Station:
If you take the train from Waterloo Station, tickets cost £18.30 for an anytime day return and £11.70 for an off-peak day return (valid leaving Waterloo on the 09:28 or later weekdays, and any time on weekends). You will get off at the Windsor & Eton Riverside station. It's a small walk up the hill to the castle from there. You can also take the Green Line bus from Victoria bus station, but it takes longer.
8 Great Things to Do in Windsor
1. Windsor Castle Tours
Windsor Castle is the oldest and largest occupied castle in the world. Founded in the 11th century by William the Conqueror, the castle has since been home to 39 monarchs. The Queen spends most of her private weekends here and you can tell if she's in if the flag is flying.
The castle is open to visitors every day from 9:30 – 17:30 from March to October, and from 9:45 – 16:15 from November to February. Tickets for adults are £23.50 and under 17 for £13.50. There are other ticket types and prices. There are also various closures that you should know about before planning your visit, so be sure see the Royal Collection Trust website for the most up-to-date information.
Windsor Castle tours are conducted by multimedia, so you'll grab a headset on your way in that will guide you around and give historical information along the way. This helps to keep the tour subdued and quiet.
Highlights of the tour are the State Apartments, the Semi-State Rooms, which are among the most richly decorated interiors in the Castle and are used by The Queen for official entertaining. And St. George's Chapel. If you listen to everything and see all of the state rooms and the chapel, it could take 2-3 hours to complete.
2. The Long Walk & Deer Park
The Long Walk is an avenue flanked by elm trees that extends for three miles from in front of the castle. You can get there by walking along High Street and entering Windsor Great Park through the Cambridge Gate, located next to Windsor Castle.
There are more than 500 red deer in the park that you can spot along the walk. There are also three gardens to visit nearby with lots of plants and flowers to admire: The Savill Garden, The Valley Gardens and Virginia Water. You can even take a picnic and spend a few hours on the grass along the Long Walk.
3. French Brothers Boat Trip
Another great way to admire the castle is by boat along the Thames with the French Brothers Boat Trip. It's a 40-minute return trip that goes upstream to Boveney Lock with views of Windsor Castle, Eton College, Mill House, Windsor Racecourse and Brocas Meadows.
Boats depart frequently throughout the day – at least every 30 minutes in the height of the season – so you shouldn't have to pre-book. Tickets cost around £9 for adults and £6 for children, with lower prices for booking online in advance.
Be sure to check their website for prices and times. They also offer a combination of boat and hop-on hop-off bus tour. The boat departs from the Windsor Promenade.
4. Go On a Bike Tour
If you're up for a little bike ride, a bike tour is a great way to see the area and be active at the same time. Discover the highlights of Windsor and Eton on a bike tour by Coddiwomple Tours.
It will take you by some of England's loveliest scenery, including Windsor Castle, Eton College, Dorney Court, and other highlights of the Thames Valley. As you go, your guide will share stories and history about the sights.
See more of the sights in less time when you go on a bicycle tour
A small-group tour makes for a personal way to discover the area
Cycles and helmets are provided for your convenience
» Sign up for a Windsor and Thames Valley Bike Tour
5. Windsor & Eton Brewery
If you like local breweries, you should definitely add a stop at the Windsor & Eton Brewery, while you're in Windsor. The brewery is located down the hill from the castle and is open Monday to Saturday from 10am to 9pm. You can take a 2-hour tour of the facilitates, or you can try a few beers, and visit their shop and taproom to find gifts and things to take home with you.
We grabbed a tasting tray of their beers and sat outside to enjoy it. They don't have food, so plan accordingly.
6. Alexandra Gardens
Alexandra Gardens is a really nice park and is just across the road from the River Thames. It is just a short walk from the town centre. The gardens are a lovely place to hang out on the grass, or have a picnic. They're located down the hill from the castle, near one of the main car parks (not far from the Windsor & Eton Brewery).
In the winter, there's an ice skating rink at the park. You can rent bikes from the park, if you're looking for a different way to see the town. Check out the Jubilee Fountain – the main attraction in the park.
7. Have Afternoon Tea or Cream Tea
One of the best places around for afternoon tea is The Oakley Court, which is about 3 miles from the Windsor town center. If you fancy a nice afternoon tea, make a reservation in advance. The Oakley Court is a beautiful castle itself. You can get a taxi out there form the town center if you don't have a car.
I like to sit with a nice view of Windsor Castle and have a cream tea at Limes of Windsor Bakery, just across the street. Nell Gwynn Tea Room is also nearby.
Legoland
If you're traveling with kids, you might want to plan a day at Legoland in Windsor. There are over 55 rides and attractions. It's just 2 miles from the Windsor town center, so it can easily be combined with a day trip to Windsor castle. Check out prices and times.
Conclusion
No matter what you find to do in Windsor, I'm sure you'll have a great time. The little town is very charming and there are so many things to do in Windsor, making it a great day trip from London. Tell us about your visit in the comments.
Keep in mind, this is just one of many great day trips from London. Visit that link to see where else you should venture to while visiting London.
Pin it for later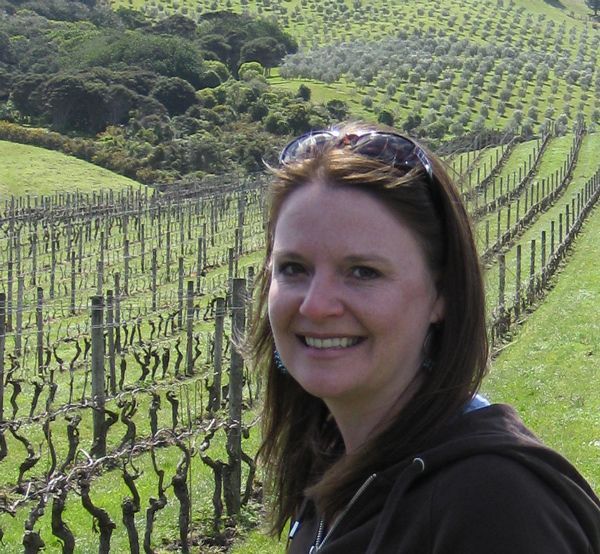 Laura Lynch, creator and writer of Savored Journeys, is an avid world traveler, certified wine expert, and international food specialist. She has written about travel and food for over 20 years and has visited over 75 countries.