If you're looking for a true taste of Japan, Osaka is a great place to start your trip, because of its proximity to other Japanese cities you should visit. Osaka is the second largest metropolitan city in Japan after Tokyo and it is a transportation hub, making it the perfect base for visiting this region of Japan.
While there are a million sights, restaurants, temples and markets to see [read about it all in our 2-day Osaka itinerary], once you've completed the must-sees in Osaka, you'll want to venture out into the countryside nearby to see everything else the region has to offer on a few days trips from Osaka.
The convenient train lines can get you to anywhere you want to go from Osaka with ease. If you have a Japan Rail Pass, nearly all of the connections you need to make are included, so there's no need to worry about transportation. See below for information on how to get to each of these destinations from Osaka.
Map of Hotels in Osaka
Japan Itineraries
If you have longer to spend in Japan, you can expand this itinerary to any length you wish.
Need a Japan Rail Pass? The Japan rail pass is a virtually all-you-can-use travel pass that tourists can buy for a specific duration (7, 14 or 21 days). You can use it on pretty much any train, at any time, without the hassle of purchasing tickets in advance. ★ If you're ready to buy your pass, you can get them quickly and easily from this website.
Day Trips to Take From Osaka
Kyoto
Kyoto was initially the capital city of Japan before the court was relocated to Tokyo. It is known for being the birthplace of tofu, and it is a mainly vegetarian city, though you can find just about any Japanese food specialty that you want in Kyoto.
It's often referred to ask Japan's kitchen. Kyoto is also known for its Buddhist temples and shrines. The city is absolutely packed with them. If you plan to make a day of seeing the temples, be prepared with a map and a good pair of walking shoes. It snows regularly from December through March. The most comfortable months to visit include October, November, April, and May.
» To start planning your time in Kyoto, use our 3-day itinerary. If you'd rather go to Kyoto on a guided tour, here are two you can book on Viator. It includes Fushimi Inari Temple and the UNESCO World Heritage Sites Kiyomizu-dera Temple, Kinkakuji Temple, and Arashiyama.
How to get to Kyoto
To get to Kyoto from Osaka, you need to use the bullet train and go from Osaka Station to Kyoto Station. It takes approximately half an hour to get there. It is advisable to have the JR Rail Pass with you before you visit Japan. You can always purchase it before your trip.
This is what you will use as your ticket when boarding the train. You can also use the Shinkansen train that takes 15 minutes, but you will not be able to see much on your way.
Nara
Just like many cities surrounding Osaka, this was once a capital of Japan. Nara is popular for deer that are known to move freely near the temple. It is believed that the deer are spiritual and people from all over the world bow to the deer and they bow back.
There are hundreds of deer in the park, and you are allowed to feed them. You can buy some biscuits onsite. However, be careful of your belongings because they might snatch them from you. You can also take some time to visit the temples that have a lot of historical artifacts.
Nara is also a great place to find cherry blossoms in the spring.
How to Get to Nara
You will be required to use rail to go from Osaka to Nara. The journey takes around 30-50 minutes depending which train you get on. For the fastest option, go from Namba Station, take the Rapid-Express Kintetsu-Nara train to Shin-Ōmiya Station, then walk to the center of the city or to the deer park in 10 minutes.
If using the JR pass, take the Midosuji line to Tennōji Station, then the JR Yamatoji Line to Nara station.
Kobe
Kobe is a small city, but it is very modern. You will notice the modern architecture of the harbor that has incorporated a lot of newer technology. Take time to explore local foods and also see the museum of tools.
You can also check out Akashi Kaikyo Bridge that is known to be one of the tallest bridges in Japan. It is a spectacular architectural structure. Be sure to stop for lunch or dinner at one of the many Kobe beef restaurants. We went to Ishida (a local chain) and it was one of the best meals we had in Japan, and that's saying a lot. Read about our tasty meal here.
One of my favorite things to do in Kobe is visit the sake breweries that are very nearby in Nada. You'll need to take the train to Sumiyoshi Station, then walk about 15 minutes to the breweries.
They are scattered all within about a mile of each other. You can just pop into many of them without an appointment to do a tasting, browse their shops, and sometimes even go through a museum. Start your day at the Hakutsuru Sake Brewery Museum.
How to Get To Kobe
The safest and the easiest way to get to Kobe is using the JR pass. It is also fast, as the trip takes an average of 10 minutes. For this method, you need to purchase a JR pass in advance(this is less costly than purchasing on site). The train will take you up to Shin-Kobe Station.
Kurashiki
Kurashiki is an old Japanese town that is located right on the Takahashi River. It is a canal city, so you can expect to see many narrow boats floating through the canals that are lined with beautiful willow trees. This smaller city is ideal for people who want to experience the Japanese culture in its purest form.
This is not a popular city among tourists, so you are likely to find more locals than visitors here. The highlight of this city is the Ohara museum. However, you will also love the little wooden houses that illustrate Japanese architectural practices of the past.
Walking around the scenic streets is the best way to sightsee. It is very different from the major Japanese cities but still has an extremely rich culture.
How To Get To Kurashiki
You will use Sanyo Shinkansen to go to Kurashiki. Take a train from Shin-Osaka Station to go to Okayama station. The trip will take anywhere from 50 to 70 minutes. The length of your trip will depend on the type of train that you will be using. You can always check the timetable to know the ideal time to leave.
Himeji Castle
The city of Himeji Castle is a UNESCO World Heritage Site and the castle is the major highlight here. It is a great architectural design that people from all over the world come to see. Even viewing the photo above will show you why it's at the top of everyone's must visit list. The castle itself is simply gorgeous.
Not only is the castle grandiose, it is also legendary, as one of only a few castles in Japan that hasn't been structurally affected by war, earthquakes or other natural disasters. It's an original. The castle and its grounds are enormous. You can get into the outer area where some great photos of the castle can be taken for free, but if you want to go inside you will pay at the Hishi Gate.
Tickets cost 1000 yen. The castle is open from 9am-5pm (6pm in summer). Many people visit Himeji for the castle, but if you get the time you can go to the Akashi Kaikyo Bridge to see the city from afar. If you happen to extend your stay, you can also take a bus and go to Mt. Shosha for some adventure and sightseeing.
How to Get to Himeji
To get to Himeji, you will use the Shinkansen line. You will take the train Shin-Osaka Station, and the trip usually takes about 30 minutes.
Universal Studios Japan
If you've been to Universal Studios in the United States, this one in Osaka will feel like home. This theme park is one of six Universal Studios parks in the world; and while it might seem a little strange to be going on the same rides in Japan, it's just as fun and maybe even a bit more quirky.
You'll even get to know a few Japanese characters and movies. Jurassic World is an extremely popular attraction, and you will get the ride of your life here. There are also shows that take place every day, and it is a good place to explore. Fans of Harry Potter will surely be excited to explore The Wizarding World of Harry Potter.
It beautifully recreates the buildings and scenery from the Harry Potter movies and is full of equally thrilling rides. You'll need to purchase a Studio Pass to get into the park and to enjoy the rides and attractions.
A one-day pass is 8,200 yen (around $72.50 USD). You can also purchase a Universal Express Pass for three to seven of the park's top rides. This pass costs extra, but will help you get into these attractions faster.
How To Get to Universal Studios
This is the shortest distance from Osaka. It takes an average of 12 minutes. From Namba Station take the Hanshin-Namba Line to Nishikujo Station where you have to transfer to the JR Sakurajima Line.
Hiroshima
Hiroshima is most widely known for it's devastating history. Many people remember it for the atomic bomb that completely leveled the city. Thus, the most popular attraction is Hiroshima Peace Memorial Park. Since your visit is likely aimed at this park, you can read all the useful information you need for your visit on this site.
Apart from the park, you can also visit the castle. The beautiful Hiroshima castle was made using wood, and it is a beauty to behold. You can also explore the gardens and walk through the museum.
Another interesting sight for visitors is Miyajima (also called Itsukushima) which is pictured above. Miyajima is a tiny island near Hiroshima that you can take a ferry ride to, from where you can see the Great Torii Gate, which is also referred to as the Floating Shrine.
Hiroshima is a modern city, with all the amenities you could need as a tourist. Be sure to save some time for shopping and eating. Okonomiyaki is the local specialty, and it's really fun to watch them make it on the grill in front of you.
» If you'd rather visit these areas on a guided tour with a knowledgeable local guide, here's a tour you can book that goes to Hiroshima and Mjyajima.
How To Get To Hiroshima
The Sakura Line from Shin-Osaka Station will take you to Hiroshima station. It will take approximately one hour and a half to get there. In case you want to save cost, you might want to combine the trip with going to Miyajima. You will get a free ride when going to Miyajima.
Where to Stay in Osaka:
One of my favorite hotels is the
Osaka Marriott Miyako Hotel
. It is conveniently located for transportation, so you can easily get around to the top sights in Osaka and beyond. It's got an insane view and really comfortable rooms. ⇒ Read reviews of the Osaka Marriott on
Trip Advisor
.
Frequently Asked Questions
Are 2 days enough for Osaka?
With 2 days in Osaka, you can get a good taste of the city's highlights. This is a good option if you have limited time but want to experience Osaka's culture and attractions. However, you might consider extending your stay to explore more of what the city has to offer
How many days are required in Osaka?
With 2-3 days in Osaka, you can get a good taste of the city's highlights, including exploring popular neighborhoods like Dotonbori and Umeda, visiting iconic sites such as Osaka Castle and Shitenno-ji Temple, and enjoying the vibrant food scene. If you have more time, you can delve deeper into Osaka's offerings in 4 – 5 days. You can explore additional neighborhoods like Tennoji and Shinsekai, visit museums and art galleries, take leisurely strolls in parks, and experience the city's nightlife in more detail. You can also consider taking day trips to nearby places like Kyoto, Nara, or Kobe. For travelers who want to thoroughly explore Osaka, experience its cultural events, and take multiple-day trips to the surrounding areas, a week or more can be a rewarding duration.
Is Osaka more fun than Kyoto?
Osaka may be more fun if you're interested in modern urban experiences, entertainment, and a lively atmosphere. If you're drawn to traditional culture, historical sites, and serene gardens, Kyoto might be your preference.
Is Osaka cheaper than Tokyo travel?
Osaka is generally considered more budget-friendly than Tokyo, both cities have options for travelers with different budget levels. Your overall travel expenses will depend on your choices, such as where you stay, where you dine, and what activities you pursue. Planning ahead, setting a budget, and making informed choices can help you manage your travel expenses in either city.
Guided Tours of Japan
The tour company we recommend, Japan and More, offers fully escorted, small group and private tours of Japan. The company is run by Japan travel specialists, Becki and Shawn, who have over 20 years of experience living, working, and traveling in Japan. They know where to go, what to see, and how to get there.
They are Americans who know Japan, understand Japanese culture, and speak the language. They take care of every detail. Their group tours book fast! There is limited availability, so it's best to secure your place as soon as possible. The cost of the tour includes all accommodations, transportation, entrance fees, some meals, and pre-departure help and advice.
During your stay in this amazing city, be sure to build in time to take some of these great day trips from Osaka. These beautiful destinations are all in close proximity. Since most of these locations are accessible by train, your trip will be easy and convenient.
More Reading
Like this post? Why not save it to Pinterest?
FOLLOW US on Pinterest, Instagram, Facebook for more great travel inspiration and tips.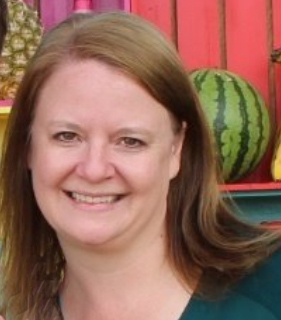 Laura Lynch, creator and writer of Savored Journeys, is an avid world traveler, certified wine expert, and international food specialist. She has written about travel and food for over 20 years and has visited over 75 countries. Her work has been published in numerous guidebooks, websites, and magazines.