One of the contingencies I never really planned for before COVID while traveling is the possibility of illness and injury while traveling. It didn't feel like an urgent matter that needed to be addressed every time I went somewhere, because in all my travels, nothing bad has ever happened to me… until it did.
Now with a global pandemic going on, and having been hurt while traveling, I'm convinced that it is necessary to make sure you're covered financially in case of an emergency while traveling, and to make sure you absolutely know what to do when injuries and sickness happen. Because they do happen!
Here's the story. Nick and I were traveling in Cuba. Never before have either of us been really sick or injured on a trip, so we were clearly not prepared when the worst happened. We were walking across a bridge that was in a pretty bad state of disrepair.
A few of the wooden slats were missing. I wasn't really watching where I was going, as is typical when we're on vacation and admire the scenery, so imagine my surprise when my foot landed directly in one of the holes.
My left leg got scraped up pretty bad, but my right foot twisted under the pressure and my ankle bone snapped. Sitting on the bridge, trying to assess the situation, the first thing I worried about was how to get help.
Here we were in a Spanish-speaking country with no cell phones and very little language skills. Even if we managed to get to a doctor, would we be able to communicate. Lucky for us, medical insurance is required when entering Cuba. The one time in our entire travel career that we actually bought medical insurance was this trip, because it was mandatory.
Later in the same trip, I developed a high fever due to a viral infection I picked up, most likely due to my immune system being weakened by the bone fracture. As I watched the thermometer numbers climb above 103 degrees, we became worried. Two hospital/doctor visits in the same trip?
We learned during this trip that there are actually three aspects to being prepared for a medical issue or injury while traveling:
Having proper medical insurance to cover you in any scenario
Knowing when it's necessary to get help
Knowing how to get help
1. Get Proper Emergency Medical Travel Insurance
As frequent travelers, we often care more about lost luggage or a cancelled flight than we do about injury. If you are like me and have never broken a bone or had any other major injury before, you might feel like you're immune to it, or that there's no way anything bad is going to happen to you while you're out of the country, but that's a dangerous way to think.
Let's say the unthinkable DOES happen. How will you pay for care? How will you get home in case of a real emergency? It's true that your regular health insurance may cover you while traveling overseas, but do you know exactly what it covers?
You want to be sure that it covers the major expenses like health care from an out-of-network doctor or facility and emergency medical evacuation, if necessary. You'll also want to know if your insurance provider will assist you in finding a doctor, a translator and anything else you might need in an emergency.
Check out Consumers Advocate for reviews of health insurance plans and providers that might be available to you.
While it might not seem necessary to purchase extra overseas travel medical insurance, especially if you know you won't be participating in any extreme activities that might provide an opportunity for injury, is that accidents happen – and they are always unplanned. You will probably survive the bungee jumping, but you might break your ankle while walking across a bridge.
Travel medical insurance will fill in any gaps you might have in your domestic coverage. It also gives good peace of mind because you won't have to do any prior research on doctors or coverage because your insurance will come with 24/7 assistance.
So, if you're in Cuba when you break your ankle and you don't speak the language and don't know how to get to the nearest hospital, you can call that number and receive immediate assistance. They can help with almost every aspect involved in an injury or illness.
I recommend purchasing at least the minimum coverage for the duration of your trip. You might be surprised to learn that the cost of the coverage is typically very affordable. You've already paid a lot to go on this vacation. If you don't purchase insurance, you could be left with a medical bill that is astronomical.
Be aware that even travel medical coverage does not usually cover emergency evacuation or the costs of altered itineraries. You might have to purchase specific policies to cover these expenses. Two companies that I trust for travel medical insurance are Roam Right and Allianz, but you can find a million different companies who offer travel, medical and evacuation coverage at varying levels of cost.
You just need to shop around until you find one that fits you. If you're booking a travel package, often you will be offered to add insurance to your purchase for a smaller upfront cost. Since you will obviously be treated in a facility outside of your domestic health insurance network, you may be responsible for 100% of the cost.
On my medical plan, I am covered for most International health costs, but I have to pay for it upfront and be reimbursed by it later. If you have travel medical insurance, you may be reimbursed for your costs or the insurance company might pay the hospital directly.
If you're unable financially to cover large medical bills upfront, be sure to look for coverage that will pay the medical bill directly. Be aware that you will need to provide copies of all bills and invoices to the insurance company to make a claim for reimbursement. Keep everything!
2. Know When It's Necessary to Get Help
There are a number of scenarios where it might be necessary to seek medical help. The obvious one are:
when you've been in a car accident
when you've been seriously injured
if you've been sexually assaulted
you have a dental emergency
Some of the less obvious reasons to seek medical attention are the times when you might be second-guessing whether you really need help or not. These include:
when you have a fever of 103° F or above
when you have bloody diarrhea or vomiting that lasts longer than 2 days
when you are visiting a country with a known infectious disease, such as malaria, and you become sick
when you've been scratched or bitten by an animal, or punctured your skin, like stepping on a nail
When I broke my ankle on the bridge, we went back and forth over whether it was necessary to have it checked out. It didn't feel broken. I just felt badly sprained, and I was able to walk on it, so to me that indicated that it wasn't broken. However, it's always best to err on the side of caution, especially if you've purchased medical insurance – you have nothing to lose from seeking medical advice (except your time).
3. Know How to Get Help
To me, one of the most important things to know is how to get help when you need it. In the United States and many other countries, you can call emergency services with an easy to remember number like 911, but if you're in a developing nation, calling might not be an option.
If you're in a remote location and no one is around, you may find it difficult to get help. Before traveling, you should always consider how you would access health care during your trip should a medical problem arise. Here are some things you should know:
Where is the nearest medical facility to where you're staying
Does the hotel you plan to stay at have an English-speaking doctor on call
Have the numbers for your domestic insurance and travel medical insurance carriers handy and know which number you should call in an emergency.
Find out exactly what services would be available to you in case of emergency, and how to invoke them.
If you have purchased travel medical insurance, the easiest way to get help is to contact the toll-free number on your plan and speak with a representative who can tell you where the closest medical facility is, contact your family and others, and follow up to ensure you are getting the care you need.
They can also help you find an English-speaking doctor or translator, book emergency flights home and cancel travel plans.
If you don't have travel medical insurance, but you're staying in a modern hotel, it's likely the hotel will have a doctor on call who will make a visit to your room for a fee.
When I developed a high fever while we were traveling in Mexico City, we first called the concierge for a thermometer, then asked them to send the doctor. We also borrowed crutches from the hotel so I could still get around on my broken ankle. The hotel concierge will become your best friend if you have an emergency. They can do many things for you to help out.
If you don't speak the language, it will obviously be more difficult to find a doctor who speaks your language. I needed an x-ray of my ankle to see if it was fractured, but the clinic where we sought help had no English-speaking staff.
We were lucky enough to have our English-speaking tour guide along with us so she could translate for us. Sure, it cost us some money to have her along, but without her we wouldn't have been able to communicate with the doctor.
Of course, no one wants to admit that an injury or illness could happen on their vacation. After all, accidents are supposed to happen with in five miles of your home. But no matter what the situation is, you should always know when and how to seek emergency help while travelling.
I've definitely learned my lesson about having travel medical insurance. I hope you will consider getting coverage too before you leave the country again.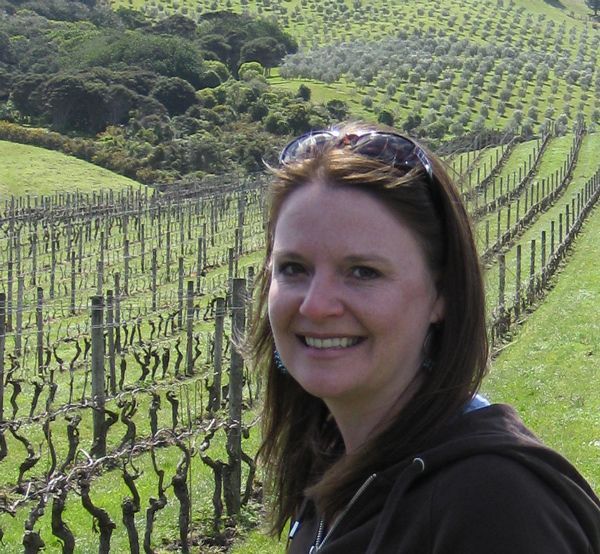 Laura Lynch, creator and writer of Savored Journeys, is an avid world traveler, certified wine expert, and international food specialist. She has written about travel and food for over 20 years and has visited over 75 countries.