When in a region like Catalonia — so rich with local products, especially incredible wine — the best way to experience it is on a food and wine tour, like the one given by Devour Barcelona. You'll do more than just eat and drink great food on this tour, you'll be immersed into a world where gathering with friends to enjoy a glass of wine and some Jamon Iberico is a way of life. And you'll quickly find that you don't ever want to leave.
When coming to a city for the first time, we always scour the food scene and try to determine where we'll find the best food and wine possible. Luckily, we had already heard about Devour Barcelona from friends who had previously taken the tour and they assured us we would be in good hands. So one of the first things we did was book a tour and head out to explore Barcelona with four other travelers and a highly trained sommelier tour guide.
It didn't take long to realize we were definitely in the right place to learn about and fully enjoy the wine of Catalonia. We first gathered in a small tapas bar in El Born neighborhood, where every table was full of locals jovially enjoying their Friday evening over a few small plates and copas de vino. We tucked right in and tried a glass of Vermouth and some patatas bravas. Consequently, these were Nick's favorite patatas bravas of our entire trip to Spain, because the spicy bravas sauce was actually spicy, as promised.
The best part of the tour for me was that it was led by a certified sommelier. We've been on a lot of wine tours over the years and it is very rare to find such expertise in a tour guide. This makes a huge difference in the amount of information and knowledge that is given about the wine you're tasting. Being led by an expert means you'll be given tips on how to smell and taste each wine so you get the most out of it. For example, we first tasted two cavas side by side and our guide, Fintan, helped us identify aromas and tastes as we sipped, and he helped us understand how to tell the difference between the two.
As we walked between stops, Fintan answered all of our questions about the wines and the food scene in Barcelona. He pointed out other places we might enjoy after the tour and offered his assistance during our time in Barcelona, genuinely wanting us to have a good experience in his adoptive city. Thanks to the recommendations of Devour Barcelona, we were all set with dinner plans for the rest of the week.
At the third stop, we walked into a very busy wine shop where the neighborhood locals were enjoying their evening with friends and wine. It was so full of spirit and liveliness that we wanted to join right in, and I'm sure they would have been happy to have us do so, but we had more tasting to do next door.
In a total of four stops on the tour, we were able to try a glass of Vermouth, two cavas, a white wine, a rose wine and six reds (not to worry, there is a dump bucket in case you can't make it through so much wine). It was a great overview of the wines made in the region and by the end we felt like we'd received a small education in Catalan wine, which is exactly what we'd set out to do.
When you're in Barcelona, even for a short trip or stopover, you must join a Devour Barcelona food and wine tour and see this wonderful side of the city for yourself. They offer four different tours, including the one we took, called the Barcelona Tapas & Wine Tasting Tour. Each lasts from 3-4 hours and will take you to different parts of the city to learn about the food culture. Check out their website to book your tour. Read here for other great Barcelona highlights.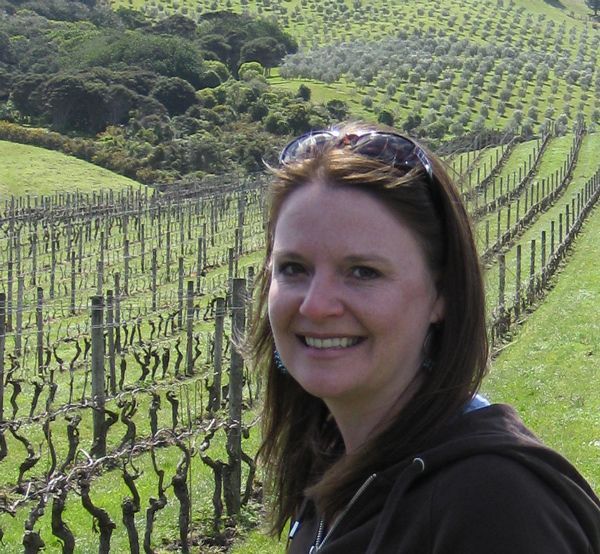 Laura Lynch, creator and writer of Savored Journeys, is an avid world traveler, certified wine expert, and international food specialist. She has written about travel and food for over 20 years and has visited 70+ countries.