This article has links to products and services we recommend, which we may make commission from.
I've always been curious about dining in the complete darkness. What would it be like to not see anything? Would it invoke claustrophobia, be scary, liberating, unnerving, difficult? And the bigger question – would it give me a better appreciation for what it would feel like to be blind? We learned the answer to all of these questions at the Dining in the Dark popup event in Seattle, run by The Blind Cafe, a non-profit organization out of Boulder, Colorado.
The Dining in the Dark event is currently taking place in Seattle for three days only, from May 5-7. There are two seatings nightly so as many people as possible can participate in this moving experience. You can still get tickets, and if you miss this one, they host popups in many cities around the U.S., and will be coming back to Seattle in the future.
All of the lights are switched off for two and a half hours of temporary blindness, in an effort to entertain, but also to promote social awareness for the blind community and to give a unique introspection into what it is like to live and perform daily tasks, such as eating, without the use of your sight.
Since 2010, The Blind Cafe has been delivering unique and inspiring positive social change events nationwide, all held in complete darkness & facilitated by legally blind keynote speakers and facilitators.
There's nothing quite like immersing yourself in darkness, purposefully. You know the experience is going to be unique as you're being led by one of the blind waitstaff into the room through a maze of blackout curtains built up in a way as to completely eliminate light.
You are deposited into your chair, in close proximity to your dining companions, and for a moment you sit there and wonder how you're going to do this. There's food in front of you. But you can't see any of it. You fumble around for the fork to eat the salad, a spoon to eat the rice, being careful not to knock over your glass of wine. Eventually you start to get the hang of it. The momentary bit of comfort you receive from this knowledge allows you to start talking again, and sharing your feelings with your dinner companions. It's all very thought provoking.
And that's the intention. Owner and founder, Rosh Rocheleau started the company "to initiate positive social change experiences for people, in hopes they would have an opportunity to relate with the world in a more meaningful and compassionate way." When you are immersed in darkness, your walls tend to come down and you allow yourself to feel more deeply and engage more openly in discussion. It is quite liberating to not care what anyone else is thinking about you, because they can't see you, even if you have lettuce on your face and dropped a spoonful of rice down your shirt.
The evening starts off with an explanation of the events that will take place, in a dimly lit room, then you crawl into "the rabbit hole" as Rosh calls it, and are seated at your table with 8-10 other diners. Eating is one of the main purposes of the event, obviously. The food is prepared by a local chef (everything is vegan and gluten free to suit all guests). This is where I usually include a few photos of the food we ate, so here's what we ate:
Looks good, huh? I knew you'd like that!
Another important part of the experience is hearing the story of one of the blind staff members and the Q&A session that follows. We heard from Richie Flores, who was our keynote speaker for the evening. He shared with us what it is like to live with blindness his entire life, and how it has motivated him to be the best person he can be.
"Since our event is in total darkness, we provide a platform for all our clients, to help them to open their mind towards disability," says Flores about the program. "Our clients have to rely on their other four senses, to imagine, enjoy, converse, eat, and learn to work with others non-visually." As the keynote speaker, Flores was also willing to answer any question the diners had about blindness, and no question was off limits. He was candid and open about his own experiences and provided a meaningful learning experience.
The final portion of the evening is dedicated to music. Rosh is a long-time musician and he performs original and cover songs with The Blind Cafe Orchestra, which consists of a few other regular members of the staff. With the lights out, you have the ability to sink into the music in a deeper way. It's very moving and inspirational.
The Blind Cafe Popups have been attended by over 11,000 people since its inception. With that many people learning and growing through this experience, The Blind Cafe has surely touched many lives and created positive social change. Even if your biggest take away from the experience was the experience itself, just talking about it with others promotes the agenda and raises awareness. And if that's all you leave with after those two and a half hours in the dark, I would be surprised.
(We were invited to attend The Blind Cafe free of charge so we could provide this review and help spread the word. As always, all opinions and thoughts are our own.)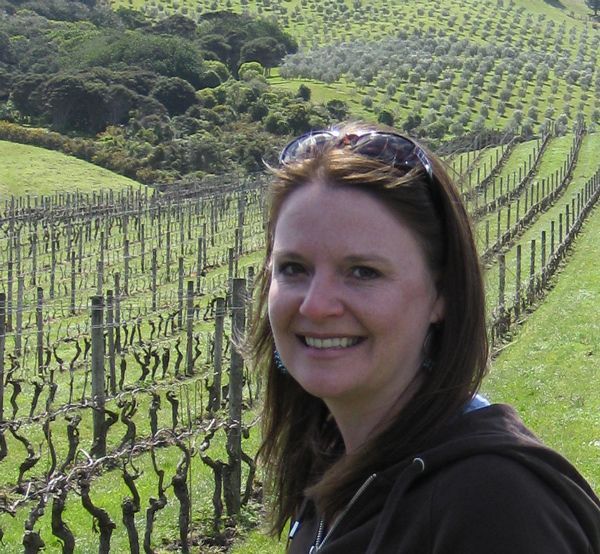 Laura Lynch, creator and writer of Savored Journeys, is an avid world traveler, certified wine expert, and international food specialist. She has written about travel and food for over 20 years and has visited 70+ countries.