This Discover Wine series focuses on regions of the world  that you can visit for wine tasting.
If you want to explore a really fantastic wine region that doesn't get as much attention as some of the bigger areas, we highly recommend the Rias Baixas wine region in Galicia, in northwest Spain, where the Albariño wine grape is grown.
While Albariño is now being grown in a few other areas around the world, its birthplace is Rias Baixas, and the most true-to-form, characteristic Albariños come only from Rias Baixas. If you're a white wine fan, or have tried Albariño before and fallen in love with its floral, citrusy aromas, you will be happy to hear that wine tourism in Rias Baixas is well developed and easy to navigate.
You could easily spend a week exploring the five growing areas of Rias Baixas and not run out of wineries to visit, fun things to do, or great places to eat. A trip to the area can also be combined with other really enjoyable wine regions like Portugal's nearby Vinho Verde region – just an hour away, the Douro Valley, and Porto – just 2 hours south.
ALSO: Check out another of our favorite wine regions in Spain: La Rioja
Rias Baixas Wine Region
One of the first things you probably want to know about Rias Baixas is how to pronounce it. I certainly struggled with it at first. It is pronounced Ree-aas Bye-shas. Still don't think you've got it down?
Here's a quick video that will help.
Now that we have that out of the way… where IS Rias Baixas? It is located in the northwest of Spain, right above Portugal, in the region of Galicia. There are five different growing regions in the  Rías Baixas DO (Denomination de Origen), which was formed in 1988.
Prior to this, a few different types of grapes were being grown in the area. After the formation of the DO, growers focused their efforts on the Albariño grape and began perfecting the style that is now synonymous with Rias Baixas. The five sub-regions include Ribeira do Ulla, Val do Salnés, Soutomaior, Condado do Tea, and O Rosal.
Each of the sub regions showcase subtleties due to their varied climates, but each still maintains the basic characteristics of the Albariño grape, which makes up over 96% of all the vineyards in the area. You can expect to find a dry, aromatic wine, full of floral, citrus and melon notes, with an overall strong acidity and minerality.
One unique thing you'll notice about the vineyards of Rias Baixas when you see them is the pergola-style trellising system they use to train the grapes. The pergola system allows air to circulate around the grapes and keeps them from being damaged in the wet soil.
It also allows for additional farming to take place underneath the vines. Some farmers grow another crop underneath, or allow farm animals to graze there. While Rias Baixas is relatively small, with just 4,000 total hectares, there are over 6,500 growers.
This is due to the fact that the vineyards are cut into small plots – nearly 22,000 of them – that are owned by many people. Watch our Rias Baixas video to get a sense of what the vineyards are like:
How to Get to Rias Baixas
The Rias Baixas region is located just south of Santiago de Campostela, where the closest airport is. From Santiago, it is just an hour drive to the main sub region of Val do Salnés. Salnés is considered the birthplace of Albariño, and it surrounds the charming town of Cambados.
In 2017, Cambados was named the European City of Wine, which is a prestigious honor. The award coincides with Cambados' 65th-annual Albariño Festival (Festa do Viño Albariño), which draws thousands of tourists and wine enthusiasts to the area.
If you want to attend, the festival takes place the first week of August, for five days. Be sure to plan ahead! As usual in small wine areas, you do need to rent a car to be able to get around. However, there are some additional opportunities for transportation in the summer months.
You can spend a day seeing a winery, a museum, and learning about clamming in the area on board the Enobus. This is a great way to do it, and the trip is discounted this summer only (contact the Cambados tourist office for more information).
With a car, you'll be able to easily get around the entire area. You can decide if you want to stay in one spot the whole time, or travel around to each region and see it all.
Where to Taste Wine in Rias Baixas
There are quite a few wineries in the Rias Baixas region. Not all of them are open to visitors, of course. But there is one thing that holds true for all of those that are open to visitors. You need to plan ahead by calling or emailing the winery to let them know you'd like to visit.
They can then arrange a tour and tasting for you in your preferred language. If you don't call ahead, there's no saying anyone will be there to receive you, and you can bet it probably won't be in English. One of the top areas to go wine tasting in is Val do Salnés.
Not only is it the oldest sub region, it holds the most vineyards and the most wineries. Here are a few of the wineries we would recommend contacting in Salnes.
Adega Eidos
A nice place to start, Adega Eidos has a lovely view and a very modern facility. In business since 1993 as a family-owned company, Adega Eidos is located at the southern end of the Val do Salnes. They currently have three differently aged Albariño wines to try. And they are working on a fourth.
The wines vary by length of time aged in stainless steel tanks. The longer the aging, the more complex the wines become. You'll definitely be able to taste the difference in the glass.
Phone: +34 986 690 009
Website: http://www.adegaeidos.com/
Pazo Baion
One of the large manor house wine estates in Val do Salnes, Pazo Baion is impressive from the moment you pull into the long, tree-lined drive. As you walk down toward the grandiose house, you'll likely forget what brought you here. Or perhaps you'll want to move in! The grounds are expansive and breathtaking.
You'll definitely want to walk around the vineyards and learn about the different styles of grape growing used in Rias Baixas. Then, if you're lucky and it's nice outside, you can have your wine tasting outside under the trees. Pazo Baion only makes one wine, but it's a great one!
Phone: +34 986 543 535
Website: https://www.pazobaion.com/
Pazo Rubianes
Pazo Rubianes is just known as The Palace. It is a 600-year-old patrimony, founded in 1,411 by Duke García Caamaño. It is also one of the most extensive vineyards in the Val do Salnes. You don't want to miss a visit to the Palace.
The 2.5-hour guided tour includes a walk around the botanical gardens that are home to many Camellia trees, among many other trees and plants, plus a tour through the house, the 15th century cellar, and the 16th century chapel. All of this ends with a tasting of their two limited-edition Albariño wines.
Phone: +34 986 510 534
Website: https://www.pazoderubianes.com/en/
Gil Armada
If you choose to stay in Cambados, you'll have just a short walk to get to the impressive winery that sits right in the center of town. The winery is family-owned and housed in the 17th-century Pazo de Fefiñáns. A guided tour of the winery includes a look through the house, which still contains much of the historic old furniture and artwork.
You'll be wowed by the views from the rooftop terrace. But then you'll also have a chance to walk through the impressively large vineyards, gardens and forest. Yes, they have a forest. And it contains one of the oldest trees in Europe.
When you're done with the tour, you can stop in the shop for a tasting of their Albariño wine, as well as some of the liquors made in their on-site distillery.
Phone: +34 660 078 252
Website: http://bodegagilarmada.com
Martin Codax
Our regular readers might recognize this wine from one of our favorite Global Gourmet recipes, for Pulpo a la Gallega (which comes from Galicia, of course!). We paired it with this wine. And we still recommend it highly as a great wine from this region that pairs well with many dishes, especially seafood.
Martin Codax is named after a famous Galician troubadour poet. According to Rias Baixas website, "The Martín Códax winery was founded in 1986 as a cooperative with 50 local grape growers," and it still "oversees more than 1,400 small vineyard parcels farmed by 550 families in the Rías Baixas region around the town of Cambados".
Phone: +34 986 526 040
Website: http://www.martincodax.com/
Where to Eat in Rias Baixas
As one would hope for in wine country, there are no shortage of fantastic restaurants, or delicious dishes to try, in Rias Baixas. While the wineries don't often advertise the fact that they can provide lunch during your visit, it's always a good idea to ask, because many of them can create a lunch menu just for you, and you can eat overlooking the beautiful vineyards.
Adega Eidos is one of those wineries that can prepare a winery lunch for you, with enough prior notice. We had a delicious lunch on their terrace that paired each of their three wines with dishes that were a true expression of the region.
A great place for a leisurely lunch is Yayo Daporta in Cambados. The restaurant was awarded one Michelin star in 2008. They focus on creating modern regional dishes that showcase the local seasonal products, while still embracing the Galician cooking traditions.
If you're looking for a fun food experience, I highly recommend booking a cooking class at La Quinta de San Amaro. The hotel is a fantastic place to stay while in the area (see hotel recommendations below). The cooking class can be set up for 4+ people, in a 3-hour or longer workshop with Chef Rocio. You'll learn how to make many dishes from the area, then sit down to eat the fruits of your labor. The class is only 50€ per person. A great deal if you ask me! Watch a video of our cooking class at La Quinta de San Amaro.
For traditional food in the area, try Ribadomar in Cambados. It is a family-owned restaurant in the Fefiñanes neighborhood. You absolutely must try the seafood, which is about as fresh as it gets. The baked scallops are a dream.
Where to Stay in Rias Baixas
Cambados and Sanxenxo are both great home bases while visiting the Rias Baixas wine region.  You'll also find the greatest concentration of hotels in these areas. However, if you have time and want to see even more of the area, as well as experience a few off-the-beaten-path hotels, you might want to spread your time between two locations.
Hotel Carlos I Silgar
Sanxenxo (pronounced San chen cho) is located in the southern part of the O Salnés region, surrounded by the Atlantic ocean and many lovely beaches. If you'd like to take some time to soak up the sun and play on the beach, you definitely should stay in Sanxenxo.
Hotel Carlos I Silgar is an affordable luxury hotel with all the amenities you might need, and it's located just a block away from the Praia de Silgar beach.
⇒ Read reviews or check current prices on Trip Advisor 
La Quinta de San Amaro
I would highly recommend staying in the more rural La Quinta de San Amaro hotel, located south of Cambados in the municipality of Meaño. You'll drive down small streets, deep into the heart of the neighborhood. Tucked back behind traditional houses is the lovely La Quinta de San Amaro.
There are only 14 rooms spread throughout the complex, all of which are unique and very comfortable, some with balconies and incredible views. They also have a gorgeous pool area, nice restaurant, and breakfast in the morning.
⇒ Read reviews or check current prices on Trip Advisor 
Conclusion
The Rias Baixas wine region has a lot to offer travelers, from gorgeous vineyards and great wines, to beautiful beaches and many cultural attractions. While we recommend going there to taste and enjoy the wine, you'll be rewarded with an abundance of other food-related activities and experiences.
It's a fun area to explore, and it's not overrun by tourist, so you won't have to fight crowds.
(This post was brought to you as a result of the #InGalicia blog trip, created and managed by iambassador in partnership with Spain Tourism. Savored Journeys maintains full editorial control of the content published on this site. A big thank you also to the   OSalnes Tourism Board for organizing and arranging the trip.)
Like this post? Why not save it to Pinterest?
FOLLOW US on Pinterest, Instagram, Facebook for more great travel inspiration and tips.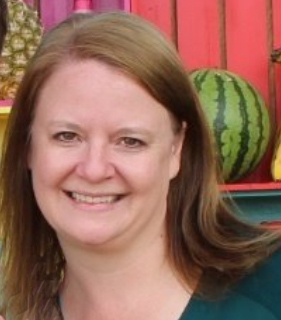 Laura Lynch, creator and writer of Savored Journeys, is an avid world traveler, certified wine expert, and international food specialist. She has written about travel and food for over 20 years and has visited over 75 countries. Her work has been published in numerous guidebooks, websites, and magazines.