Sweden probably doesn't come immediately to your mind as a top food destination. It has nothing on culinary powerhouses like France or Spain, but Sweden does rank up there with some of the best places to discover and taste new foods, which is what culinary travel is all about.
When you're visiting Stockholm, the best Stockholm food tour in town is the Welcome to Sweden Culinary Tour, where you'll have a chance to discover Swedish specialties and learn more about the culinary history and rich food traditions that have been forged in Sweden during 7 food stops.
» You might also also want to get in on a wine tasting experience or Swedish Craft Beer Tasting tour while you're in Stockholm. And when your belly's full, check out our self-guided Stockholm subway art tour.
Sweden Culinary Tour
If you love food even the smallest amount, you'll want to check out this Stockholm food tour for an introduction to Swedish food. You'll quickly find that Stockholm has a pretty incredible foodie scene.
I like to go on a food tour when I first get to a new city, so I can learn as much as I can about what I should be eating while I'm there. It's informative and fun, and a great way to hear about the local restaurants.
The Welcome to Sweden Food Tour is a great opportunity to delve into the delicacies and treasures inside the ages-old market, before venturing into other parts of the city.
You'll walk approximately 2 miles (3.5 km) through the bustling city, stopping at 7 local restaurants. Taste foods such as fish soup, meatballs and Swedish salty licorice. All the tastings are included and add up to a full meal.
We don't like to give away all the secrets on a food tour, so we won't list the actual stops that are included. Below you'll find a few of our favorite places to eat in Stockholm that are worth making a trip to, even if you don't join the food tour.
Hötorgshallen at Hötorget (Haymarket Square)
Located in Hötorget (Haymarket Square), is the Hötorgshallen – a market that has been open since the 1880s. This area has been a meeting place for Sweds for a hundred or more years and now it is home to a lively produce market that gets step up in the square so residents can purchase fresh vegetables and fruits. On Sundays, the produce stands turn into a flea market.
The current Hötorgshallen was opened in 1958 and houses some of the city's best food stalls. While there are a bunch of Swedish shops, featuring specialities you absolutely must try, like fish soup and herring, the market is also full of international specialities from around the world. It's a fantastic place for lunch.
What to Eat at Hötorgshallen
You'll find a steaming bowl of fish soup from Kojsas Fish & Restaurant, a family-owned and operated restaurant that has been tucked into the corner of the market and run by multiple generations. The picture below is a sample. It comes in an enormous bowl, and patrons who finish it and are still hungry can get a second bowl for free! I really doubt you'll need it though.
Popular reindeer pate from Hellbergs, a truly local delicacy.
Dozens of cheeses at Fromageriet to nibble on
Canapés with salmon, crayfish, reindeer roast and roe at The Fishing Village
Opening Hours (Hötorgshallen) Monday-Thursday: 10 a.m. to 6 p.m. Friday: 10 a.m. to 6:30 p.m. Saturday: 10 a.m. to 4 p.m. Closed Sundays and holidays.
Urban Deli
Urban Deli opened in Sodermalm in October 2009, inside an old Post Office building, as a sort of conglomeration of food concepts. It began to redefine the idea of a food hall as a place where you can food from many different aspects.
It's not just a deli or restaurant or market. It's a place where you can go to eat, pick up a prepared meal to take home, have a drink with a friend on the balcony and do some food shopping as well.
The concept has really caught on in Stockholm and has enabled the team to open another location at Sveavägen 44 that also includes a hotel. Inside, you'll find a trendy bar and restaurant serving fantastic chef creations, alongside take out food that is prepared and packaged with the intent of saving your precious time at home.
They take on the cooking for you, so you don't have to spend your evenings making a healthy dinner.
What To Eat at Urban Deli
There is nothing like sinking your teeth into a succulent and well prepared steak tartar. The dish I ate at Urban Deli reminded me a lot of a steak tartar. It was cubed raw beef that had been smoked, served alongside fresh peas and aioli.
It was a very well rounded dish with bold flavors that complimented each other very well. This dish might not be available when you're there, but you can be assured that all the food they serve is local and artfully crafted.
What they do best: They do it all! Hotel, restaurant, food hall, supermarket
Address: Nytorget 4 | Website
Osterqvist
One of Sweden's oldest delicatessens, Osterqvist has been around since 1888. They are the only store in Sweden that sells many of the worldly delicacies they import from suppliers around Europe. You can find many types of cured meats and cheese, olives, bread, and spreads.
What they do best: International Deli Foods
Address: Odengatan 84 | Website
Tennstopet
So many of the restaurants in Stockholm sell this ubiquitous dish. I ordered Swedish Meatballs at many restaurants in Stockholm, but one of my favorites was at Tennstopet, a beloved classic tavern among Stockholm residents, where they serve many Swedish classic dishes.
Meatballs are always served with potatoes (we encountered both boiled baby potatoes and mashed), with a small plate of lightly pickled cucumber slices and lingonberries.
What they do best: Traditional Swedish Classics
Address: Dalagatan 50 | Website
Bakery & Spice
There are breads of all kinds available at Bakery & Spice – sourdough is their specialty, but they also make Danish rye bread, baguettes, apricot bread and many different kinds of nut and seed breads. Once you've filled your bag with delicious breads, you'll want to try a handmade chocolate or two.
What they do best: Organic sourdough bread
Address: Torsgatan 46 | Website
Café Rorstrands Slott
A concept that defines a Swedish afternoon, which you'll catch on to fast when visiting, is Fika. Fika is a term used to represent an afternoon coffee/tea break, where you sit with friends over a drink and pastry or snack around 3pm.
A great spot for a fika in Stockholm is Café Rorstrands Slott. It is located near one of the busiest tourist areas. You might also be interested to know that the café operates out of a castle that is several hundred years old. There are even dungeon tea rooms.
What they do best: FIKA!
Address: Rorstrandsgatan 5
Where to Stay in Stockholm
Stockholm has many different neighborhoods you can stay in, all that have a unique charm and offerings. Many tourists choose to stay near the Gamla Stan, because many of the top attractions are within walking distance. Other good areas for tourists include Sodermalm and Norrmalm.
Public transportation is really easy to use in Stockholm and can get your just about anywhere you want to go, so don't worry too much about which neighborhood is best. They're all fun and accessible. Plus, you'll want to check out the art in the subway!
Here are our top recommendations for places to stay in Stockholm. You can use any of the links below (our affiliate links) to book, see prices or read reviews.
CONCLUSION
This post should give you a pretty good idea of the type of foods we'll be trying on a Stockholm food tour. I was very pleasantly surprised by all the really creative and great foods Stockholm has to offer.
This tour is absolutely packed with stops, so you really get a well-rounded view of the food options in Stockholm. Book a tour while you're in Stockholm!
Like this post? Why not save it to Pinterest?
FOLLOW US on Pinterest, Instagram, Facebook for more great travel inspiration and tips.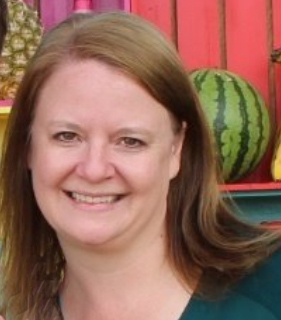 Laura Lynch, creator and writer of Savored Journeys, is an avid world traveler, certified wine expert, and international food specialist. She has written about travel and food for over 20 years and has visited over 75 countries. Her work has been published in numerous guidebooks, websites, and magazines.