If you're planning a Grand Cayman Island vacation, prepare to become part water enthusiast, part beach bum and part adventurer, because these are the skills needed to properly delve into this tropical paradise.
On Grand Cayman Island, you can spend all of your time shopping at high-end boutiques in Georgetown, sunning on the perfect white-sand Seven Mile Beach, and sipping expensive cocktails at one of the myriad expensive resorts that line the west side of the island, or driving from the western to eastern tips of this 22-mile-long Island in search of the best off-the-beaten-path experiences.
Many people think of Grand Cayman Island as a port city on a Caribbean cruise, but it's so much more than a place you spend a few hours on a cruise excursion, or even a glitzy sunspot where the rich go for offshore bank accounts.
A land-based trip to Grand Cayman Island is the best way to uncover the many hidden gems that most travelers don't even realize are there. There are the top tourist sights – Stingray City, Georgetown and the Turtle Farm – but there are many other unique things to see on the island too.
Preparing for Your Cayman Island Vacation
Spending time on Grand Cayman Island requires a rental car. You will want to explore the length of the island, and that's something you can't really do by public transportation.
The roads are good and there's not a lot of traffic, thanks to the fact that there are only around 64,000 inhabitants on the island.
Driving the Island
GC is about 22 miles long and 8 miles at its widest point. It's an easy drive from the tip of the west coast down and around to the east side, and something you definitely should do while you're there. All along the way, there are beaches, views, coconut stands, blowholes and towns to stop in.
If you just take one day to drive the whole thing, it will take you about 5 hours to complete, if you stop at all the Grand Cayman attractions I've listed below. You can also pick and choose to suit your day.
What to See Around Grand Cayman Island
1. Visit Hell
If you've ever wanted to send someone a postcard from Hell, now is your chance. There is a tiny post office in the tiny town of Hell, at the northern tip of the western side of the island, where the only attraction – aside from the fact that you're in Hell – is a limestone formation.
It is roughly the size of half a football field and there are viewing platforms from which to see it more closely. According to Wikipedia, "This phytokarst formation is produced when attacking filamentous algae interact with the Ironshore Formation limestone present at this location."
2. Cemetary Beach
Just a few miles south of Hell, you'll come across a cemetery that lies between the road and the beach. It's called Cemetary Beach and is one of the best snorkeling sites on the island and isn't typically on the radar of the cruise folks so there's always a free beach chair. The two coral reefs to explore are just a short swim from the beach.
3. Georgetown
If you're into shopping, Georgetown will be your center of operations. There are many boutique shops for all kinds of things, including lots of souvenirs. You can also stop in to a restaurant or bar for some lunch and walk around the small, but quaint town.
Another thing worthy of stopping in Georgetown for is the Cayman Spirits Co. and the Cayman Islands Brewery, because no exploration of anywhere is authentic without sampling the local spirits. Learn about the process of making rum and have a taste of the local brew before heading back on the road.
4. Stingray City
Most tours that go to Stingray City leave from Georgetown. You'll get onboard a boat to head out to Stingray City, which is a shallow sand bar where the stingrays know to go, because they've been fed there for years.
You can get into the shallow water and interact with the stingrays, even feeding them by hand as they swim slowly around you. Most tours, like this one, also stop at two of the island's most popular snorkeling spots: Coral Gardens and the Barrier Reef.
5. Smith's Cove
A few miles out of town, heading east, you'll come across a small area called Smith's Cove, which could be seen as a unique swimming hole, a quick picnic stop, but not so much as a good place to snorkel.
I'm sure the water is sometimes calmer, but whenever I've been there is little to no visibility. We go there just to spend a few moments enjoying the beauty, have a picnic and a quick dip in the cove. I wouldn't walk the 1.5 miles there from Georgetown just to see it, but it's a great stop along the drive from west to east.
6. Bodden Town
The next stop is Bodden Town, which used to be the capital city of Grand Cayman. There's not much to see, except an art shop, the historic Mission House and the Pirate Caves which is popular with the kids. This is also were a lot of the really expensive residences are located. If you're looking for an upscale vacation rental, Bodden Town is where you want to be.
7. Blow Holes
Driving along the road to the East End, you'll come upon a pull out where you may see people standing out on the rocks. They're gawking over the blow holes that were formed in the rock along the shore and sometimes aggressively spout water up to 20 feet in the air.
If the sea is particularly choppy and there's a strong wind, the blow holes are even more impressive and certainly worth pulling over to see. Nearby, you'll likely come upon a roadside vendor selling refreshingly chilled coconut milk and tender coconut slices.
The drive along Bodden Town Road that takes you 20 miles from west to east, is as eventful as you want to make it. There are dozens of secluded beaches to be found, you just have to watch out for the signs that lead through the thick trees and you'll discover some truly hidden gems, and likely be the only person there.
There are a couple of sprawling east end resorts, like Morrit's Tortuga Club & Resort, where you can stop for lunch and a little relaxation on the long stretches of beach that are much less crowded than the west side.
8. Rum Point
Your final destination, Rum Point is a refreshing escape from the crowded Seven Mile Beach. Depending on the day of the week, you may even be the only person there! The beaches are expansive and unspoilt, even with footprints, and the shade of the looming Casuarina trees gives a welcome respite from the heat.
There's some great snorkeling if you head a ways out from the shallow beach area. You'll be rewarded with sea turtles, small sharks, sting rays, lobsters and parrot fish. Pull up a hammock and spend the afternoon lazily enjoying what vacation is meant to be like.
Conclusion
You can see, there's a lot more to the island of Grand Cayman than just the beautiful coastline of Seven Mile Beach or the fun little town of Georgetown. There's so much to see that renting a car and driving the whole island is really the only way to go.
Have you been to Grand Cayman? What was your favorite part?
Like this post? Why not save it to Pinterest?
FOLLOW US on Pinterest, Instagram, Facebook for more great travel inspiration and tips.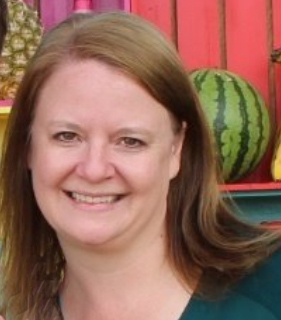 Laura Lynch, creator and writer of Savored Journeys, is an avid world traveler, certified wine expert, and international food specialist. She has written about travel and food for over 20 years and has visited over 75 countries. Her work has been published in numerous guidebooks, websites, and magazines.