The beautiful, oceanside city of Vancouver British Columbia, Canada, has been named the World's Most Liveable City many times over in the past decade, and there are innumerable reasons why that title is spot on.
Not only is the city quite cosmopolitan – with fantastic restaurants, arts and entertainment – it's one of the most beautiful seaside cities you'll find, with lots of fresh air, maritime activities, open spaces to roam, and views for miles.
If you haven't been to Vancouver before, you should definitely start planning a trip. As you'll quickly find that a lot of the best things to do in Vancouver can be found in or near the downtown area, along with a lot of great food options. These are our favorite places to visit in Vancouver BC.
» Interested in other parts of Canada? Read our full Canada travel guide for inspiration and additional tips. Also see our road trip guide. We also have info on Montreal and Toronto.
What Makes Vancouver So Great?
There are dozens of brilliant outdoor adventures to be had, from hiking and climbing, skiing (let's not forget that Whistler, the premier Northwest ski area, is only a couple hours away), and every type of water sport imaginable.
The city is relatively small by big city standards — only around 650,000 residents — but it has world-class shopping, dining and entertainment venues.
It's oceanside location is an ideal setting for fully enjoying the beautiful Northwest summer, complete with pretty darn good weather. Summers bring long, gorgeous days of near perfect weather, making it easier to withstand the rainy season from October to March. The average daily temperature is about 52 degrees, with four distinct seasons.
With so many fun things to do during the day, world-class BC wine to savor, lots of great locally grown foods and cuisine to indulge in, you'll never run out of reasons to love Vancouver.
If you've got kids along, check out this post for dozens of fun things to do with kids in Vancouver.
Top Vancouver Highlights
1. Granville Island
Formerly an industrial area across the water from the city, Granville Island has been reborn as a mecca for local produce and products. The old factories have been turned into a public market where you can find pretty much any product or food item your heart fancies.
Within easy walking distance of the market are dozens of waterfront cafes, restaurants, pubs, galleries — you name it. Take the quick five-minute water taxi from any of a handful of stops on the city side (get a deal if you buy a round-trip ticket in advance).
My advice is to go there when you're hungry, because there are so many mouth-watering options for lunch or snacking as you go. On our last trip, we bought local artisan maple syrup, delicious cured meats, fresh pasta and bread.
If I'd had room for more, I would have definitely indulged in a savory clam chowder pot pie from A La Mode. After seeing the market, don't forget to walk around the backstreets and stop at Granville Island Brewery for a taster of their popular beers.
>> Book this Food Walking Tour of Granville Island Public Market here.
2. Granville Street
Located right in the middle of downtown Vancouver, Granville Street is a neighborhood teeming with life. If you're staying downtown, you'll likely be spending at least a little of your time on Granville Street.
The main section runs from the waterfront down to Robson street. You'll find hundreds of high-end stores and restaurants, nightclubs, bars, and businesses, as well as crowds of all ages. This is where people go to be seen in Vancouver.
At night — and sometimes all weekend in the summer — a large stretch of the street is shut off to vehicular traffic and the younger set take to the bars and clubs for a crazy night out. It's a good place to go out for dinner, see a show, grab a drink at an outdoor cafe or bar and do some shopping.
The Skytrain has a stop at Granville Street, so it's easy to get there via public transportation, which is a much better idea than driving. If you're staying in a downtown hotel, park your car with the valet and don't bother with it until you leave. You can walk everywhere downtown.
3. Commercial Drive
Commercial Drive runs through the neighborhood of Grandview/Woodland, and it is made up of so many diverse restaurants and shops – a true international district — that it's known affectionately as "The Drive" to insiders and locals.
I want to call it Little Italy, because of all the Italian shops and eateries, but that wouldn't be doing justice to the dozens of other ethnicities that are represented here.
The Drive is located on the east side of the city and can be reached easily by driving (parking may be difficult), or by Skytrain. Get off at the Commercial/Broadway stop and walk north. Along the way, you'll find a plethora of places to eat, sit down for a drink, enjoy the people watching, or buy fruits and veggies. It's got a whole lot of character.
4. Stanley Park
Every big city has it's signature park. In Vancouver, it's Stanley Park. Located on a peninsula in the northwest corner of downtown, the 1,000-acre park is one of the top tourist destinations in the city.
There are miles of walking and biking trails, numerous gorgeous beaches to relax on, Canada's largest aquarium, plus a pool, a waterpark, a miniature railroad, not to mention all of that incredible greenspace in which to frolick on a summer afternoon. If that's not enough, there are also four restaurants to choose from in the park.
You could easily spend an entire day (or more) in Stanley Park and not run out of things to do. It's a bit of a hike from downtown if you're planning to walk, or take a quick taxi ride. There are parking spaces, so driving is also an option.
>> Book this Stanley Park Bike Tour or Vancouver Secrets of Stanley Park Walking Tour here.
5. Grouse Mountain
Located only 15 minutes from downtown Vancouver, Grouse Mountain is just one big playground. The Super Skyride gondola whisks you up the mountain where you'll can participate in dozens of winter activities (skiing, sleigh rides, snowshoeing and ice skating), go hiking, ziplining, visit the animals in the wildlife refuge (read: bears!), or soak up the amazing view at one of the top-notch restaurants.
Grouse mountain can be enjoyed year-round, not just in the winter. Tickets range from $42 to $56, depending on which option you choose. The Alpine Experience ticket ($42) gets you a round-trip ride on the skyride and access to some activities up top, like visits to the resident grizzly bear!
It's quick and easy to drive to Grouse Mountain (there's good signage along the way), but beware that during busy times when the parking lots get full fast, you may have to park far away and walk up to the entrance.
>> Book this Small Group Tour: Capilano Suspension Bridge and Grouse Mountain from Vancouver here.
6. Gastown
The city's oldest neighborhood is Gastown, named for "Gassy" Jack Deighton, who opened the first saloon in the area. It's very picturesque, with it's centuries-old Victorian architecture and proximity to the waterfront. It feels as though you've stepped into a part of history, miles away from the new, modern parts of town.
There are tons of souvenir shops, bars, cafes, restaurants, fashion and interior design stores to check out along the 10 or so blocks. And of course you don't want to miss the Gastown Steam Clock at the corner of Cambie and Water streets which was built as a way to harnesses the steam from the city's steam heating system.
Just keep in mind that Gastown is slightly gritty, with a good number of homeless people, and set your expectations properly. It's got a very unique and artsy feel to it.
>> Book this Forbidden Downtown and Gastown Walking Tour or Gastown Historic Walking Food Tour here.
7. Richmond Night Market
I'm calling it the Richmond Night Market because I can't take it seriously when I call it by its real name, Magical Candyland. Yes, I'm serious. But Magical Candyland does start to feel more appropriate after I've stuffed my face with dozens of Asian specialties like grilled squid, hand-pulled noodles, pizza-flavored Rotato, Chow Mein and Dim Sum.
The night market is open from mid-May to mid-October. The hours are Friday and Saturday from 7pm to midnight and Sundays from 7pm to 11pm. The market features dozens of vendors selling everything from cell phone accessories to cheap jewelry and every Asian food specialty you can think of.
You'll want to take the skytrain to get there, because it gets crowded and parking gets tight. Get off at the Bridgeport stop and walk across the street from the bus area, through the fence and along the railroad tracks. You'll see the market sprawled in front of you.
Food ranges anywhere from a couple bucks to $15 or so for a full plate of food. If you're really into this type of market, there's another one called the International Summer Market that's very similar but in a slightly different location.
It runs every weekend and holidays from May to September. You can reach the market via public transportation on bus 430 from Metrotown or 407 from No.2 Road. The current location is a 10-acre site located at 12631 Vulcan Way (behind Home Depot on Sweden Way).
8. Local Craft Breweries
Micro breweries are located all over the city, so it's high time you get out there and experience the best breweries in Vancouver. Many Vancouver breweries feature up to a dozen or more unique brews, and most of them have tasting rooms where visitors can stop in for a taster tray, a pint or a pitcher, and even a bite to eat.
Our guide encompasses four of the top brewery clusters around the city along with details for the top breweries to visit in each location.
Read all about the best craft breweries to visit, along with a walking guide.
>> Book this Vancouver Behind-the-Scenes Brewery Tour here.
9. Capilano Suspension Bridge
When visiting the city, you might not even know about the Capilano Suspension Bridge unless you do research in advance. You can thank us later for turning you on to it. The bridge is located about a 15 minute drive from downtown.
What makes it so unique is how long it is. The swaying footbridge hangs 230 feet above the Capilano River and spans 450 feet. You can walk over the bridge and admire the views – or just hang on tight, because it's a bit scary. Might not be your favorite place if you're afraid of heights.
There is also a colorful Totem park, trails through the West Coast rain forest and much more. One of the best ways to go to the bridge is on a city tour that includes it as a stop. That way you can see a lot more along with the bridge.
>> Book this Capilano Suspension Bridge Park Ticket here.
10. Canada Place
The first stop for anyone coming to Vancouver should be to walk along the spectacular promenade of Canada Place at Waterfront Station. It was constructed as the Canadian pavilion for the World Expo 1986 and now houses the city's Convention Center.
A stroll around Canada Place allows the visitor to take in the beautiful harbor of Burrard Inlet, with its vista of snow-capped mountains, Stanley Park, and the modern glass towers of Coal Harbour nearby.
Canada Place also showcases the dynamism of Vancouver's economic might and place in the global market. The inlet seethes with container ships bound outward to China and parts beyond. In the summertime cruise ships from the world's major lines dock along the pier en route to Alaska.
Floatplanes taking off for the wild natural coves of the Inside Passage and helicopters departing for Vancouver Island augment the energetic scene.
Where to Stay in Vancouver
We always choose to stay somewhere in downtown Vancouver, because of the easy walking proximity to just about everything. You can park your car and use your legs instead. Popular areas include Gastown, Yaletown and Downtown.
No matter which area you choose, you'll find some really great restaurants and bars within a block or two that exemplify the neighborhood.
Here are our recommended hotels:
Sutton Place Hotel
4.5-star hotel in downtown Vancouver (West End), stellar location, great restaurant.
Listel Hotel
Comfortable 4-star hotel with a spa, restaurant, and free wifi in downtown.
Shangri-La Hotel
5-star luxury hotel with beautiful, well-appointed rooms and an outdoor pool.
Search for Flights, Hotels & Cars
Conclusion
See what I mean? So many reasons to love Vancouver British Columbia. And these 9 of our favorite places to visit in Vancouver are just the beginning. If you're looking for a really great city to explore, with the beauty of the sea and the mountains surrounding you, and plenty of great food and outdoor activities, you can't go wrong with Vancouver.
Quick. Check these necessities off your prep list!
Like this post? Why not save it to Pinterest?
FOLLOW US on Pinterest, Instagram, Facebook for more great travel inspiration and tips.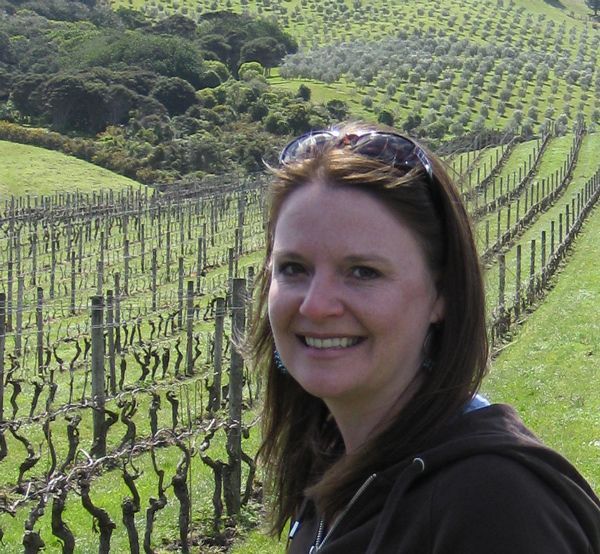 Laura Lynch, creator and writer of Savored Journeys, is an avid world traveler, certified wine expert, and international food specialist. She has written about travel and food for over 20 years and has visited over 75 countries.