Canada's Okanagan Valley wine region is located alongside the beautiful Okanagan Lake that meanders down through the mountains, and alongside some of the most scenic vineyards you've ever seen.
This region is a fantastic place to visit in the summer when the greenery is at its height and the vines are packed with ripe fruit just waiting to be turned into a full-bodied bottle of red wine.
Taking a drive along the river will provide you access to some of the best wineries with welcoming wine rooms and restaurants. You can make a plan ahead of time to visit your new favorites, or you can wing it and stop in at a tasting room whenever you see a sign. There are plenty!
For more great wine regions, see our Discover Wine series, which focuses on regions of the world you can visit for wine tasting.
About the Okanagan Valley Wine Region
In British Columbia, about 400 kilometers east of Vancouver, you'll find the second-largest wine growing region in Canada – the Okanagan Valley. Wineries and vineyards of this region are spread along the 70-mile length of the pristine Lake Okanagan.
The warmer southern end and cooler northern end lead to many different terroirs and microclimates, so the wine produced in the region is also very diverse. Many different varietals can flourish in the range of climates and over 60 are currently being grown.
For wine tourists, the Okanagan Valley offers a unique tasting experience, along with some of the world's most incredible views and a decidedly laid-back atmosphere.
How to Get To Okanagan Valley
The Okanagan Valley is located approximately 4 hours east of Vancouver and about 6 hours from Seattle.
Driving is a good way to get there, as you'll need a car once you arrive. There is an airport in Kelowna, though tickets are on the expensive side because it's a small regional airport. You'll need to rent a car once you arrive, so you can get around, unless you book guided wine tours.
The nearest International airport is Vancouver or Seattle. From Vancouver, take BC-1 to 97C. If driving from Seattle, there are two ways to go. Up I-5 North to BC-1, then onto 97C into Summerland, or I-90 to 97N, which leads to Oliver in the south, where you can start your tasting.
There is a hop on hop off shuttle that stops at various wineries, if you don't want to drive yourself. If you do drive yourself to wineries and don't have a designated driver, you should plan to sip and spit anything you try. Just ask for a spittoon when you arrive.
Where to Go Wine Tasting in Okanagan Valley
There are many distinct areas of the Okanagan Valley for wine tasting. Osoyoos and Oliver are farthest south and have a concentration of smaller wineries in a rural area with winding roads.
It has a hot, dry climate that produces some big, peppery Syrahs. The area between Penticton and Peachland has a blend of small and large wineries, and many of them are set along the lake with nice outdoor terraces and incredible views.
The wines start to lighten up, with less bold concentrated flavors as the climate changes to a more moderate temperature. Kelowna is a more urban setting and has the largest wineries and less of a wine country feel.
There are a couple of small tasting rooms mixed in, too. All of the wineries listed below are highly rated and are good anchor wineries to add to your list.
As you drive around these areas, however, you'll see that there are literally dozens of wineries that you can stop at along the way. I wouldn't recommend making appointments or creating a set itinerary that you have to stick with, because you'll inevitably become enamored with a winery or two along the way. Spontaneity will pay off.
Also listen to recommendations you may pick up along the way. The locals always know the next best place.
In Oliver, do some wine tasting at:
Naramata (southeastern side of the lake):
Penticton to Peachland, taste at:
In Kelowna, taste at:
Where to Stay in Okanagan
Because the region is so spread out (spanning nearly 100 miles north to south) there are a number of different areas to stay in.
The more popular areas are Oliver in the south, Penticton and Summerland (about halfway up) and Kelowna on the north end. Where you stay will depend on what type of experience you're after.
If you want to get around to as many of the wineries as possible, then staying in Penticton or Summerland is a good choice because it's halfway between the two areas.
Many of the wineries in the area also offer a few rooms, so if you want a true vineyard experience, check with a few of the wineries to see if they have rooms.
If you have a couple of days and don't want to do a lot of driving each day, start at the north or south end and work your way up each day.
It'll require a different hotel each night, but it will give you more time to see each town and enjoy more wineries. We drove in from Seattle, so we chose to enter at the south point in Oliver and make our way slowly up to Kelowna. Then we drove back to Seattle from the Summerland side.
Where to Eat in Okanagan
Many of the wineries in Okanagan Valley have restaurants attached, and are great places to stop for a fancy lunch and dinner. We plan meals with incredible views at winery restaurants as many times as possible during our stay.
We love Burrowing Owl's restaurant Sonora Room for a leisurely lunch overlooking the vineyards. It's the epitome of an "affordable luxury" lunch.
Nk'mip also has a nice terrace restaurant called The Patio for light dishes and snacks.
Located near the Summerland Waterfront Resort is a fantastic little place called Local Lounge that's a good spot to retire to at the end of a long day of tasting.
At Sumac Ridge Winery, you'll find the Cellar Door Bistro. In Naramata, you'll want to grab a table for lunch at the beautiful Patio at Lake Breeze. It's worth making a reservation for!
In West Kelowna, Old Vines Restaurant at Quail's Gate is a great choice and has a great view from the patio overlooking the lake.
In Kelowna, The Terrace at Mission Ridge is the spot to be. You won't soon forget the panoramic views. It's a true wine-country experience.
Tours You May Enjoy
Conclusion
The Okanagan Valley wine region is vast and somewhat overwhelming to first timers, but it's one of the most beautiful places you'll ever go wine tasting (and that's saying a lot!).
Hopefully this guide has helped you find and visit some of the best Okanagan wineries. What are your favorite wineries in Okanagan Valley?
Quick. Check these necessities off your prep list!
Like this post? Why not save it to Pinterest?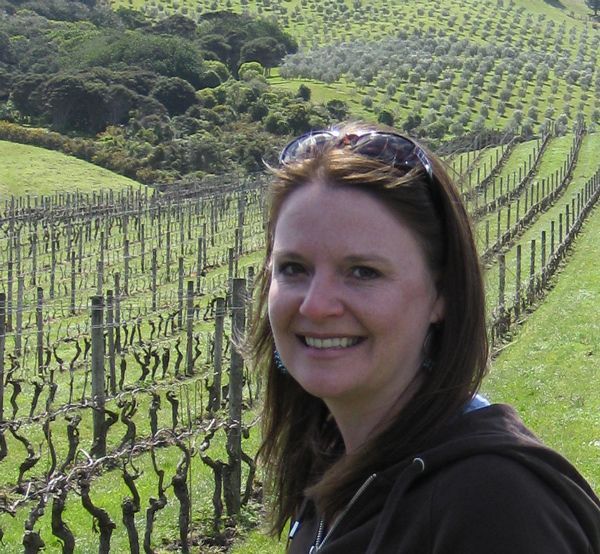 Laura Lynch, creator and writer of Savored Journeys, is an avid world traveler, certified wine expert, and international food specialist. She has written about travel and food for over 20 years and has visited 70+ countries.