The anticipation, excitement, and adventure of a Disneyland trip allows you to leave your worries behind and immerse yourself in the magical world of Disney, long before you've even left the house. Planning a Disneyland trip is half the fun. Even if you don't have children, you'll thoroughly enjoy making travel plans for Disneyland theme parks.
We've always loved our trips to Disneyland. Nick grew up a few hours away from the theme park and went so often that he knew exactly which rides to get on and when to maximize the fun and minimize the waiting in line. There are a few tips that can make your trip to Disneyland much more enjoyable, and way less stressful.
That's why we're sharing our best Disneyland planning tips with you. If you do it right, Disneyland can be about so many things, including fulfilling your childhood dreams, eating fun Disney food, and getting a day or two completely away from the stresses of every day life.
Stay Up to Date
Disneyland Park and Disney California Adventure Park are now open. Certain parks, hotels, restaurants, attractions, experiences and other offerings may be modified or unavailable, have limited capacity, and are subject to limited availability or even closure, and park admission and offerings are not guaranteed.
The State of California strongly recommends that all Guests be fully vaccinated or receive a negative COVID-19 test prior to entering the Disneyland Resort. Unvaccinated Guests must wear face coverings when indoors.
View important details about returning to the Disneyland Resort.
When to Go to Disneyland
For the near future, Disneyland will be operating on a reduced capacity basis and tickets are required to be purchased in advance (no day-of ticket purchases). Therefore, many of the crowding issues that existed before won't apply just yet.
Crowds can have a huge impact on your Disneyland experience. If you're putting valuable time and money into your trip, you should make sure you understand the best time to go to Disneyland and when to avoid, if possible.
It is best to go to Disneyland during the shoulder season, which is roughly around early January to mid-February, or after Labor Day through mid-December.
While there isn't ever truly an "off season" for Disneyland, there are less people, less congestion and less headaches for you during this time. What's more, it rarely gets cold in southern California, even during winter season, but it gets very hot and humid during summer, so early spring, late fall and winter really are the best times to go.
Read our full guide here for a month-by-month breakdown of what's happening at Disneyland.
How to Start Planning
Now that you know when you want to go to Disneyland, the questions remaining are how many days to spend, how to break up your time, and where to stay.
You'll want to make time to see Disneyland, Disney California Adventure Park, and Downtown Disney.
It's a great idea to download the Disneyland app at this point. You can purchase tickets and make park reservations from the palm of your hand. Plus, there is great information there on food, ride times and park requirements that may always be changing. While you are at it you will want to download the Play Disney app as well. It has fun games and trivia that you can play to help standing in lines pass more quickly and some of the games are specific to what lines you are in.
» See 40 interesting facts about Disneyland you might not know about.
How Many Days to Spend in Disneyland
There are around 90 attractions between Disneyland and California Adventure. Unless you have a few weeks to spend, there's no way you can get around to all of these, so you need to have a plan of attack.
If you just want to experience the parks and don't have any set things in mind that you want to do, then one day in each park might be sufficient for you. Just keep in mind that you might not get a chance to ride a popular attraction if you only have one day, because tickets can be difficult to come by. Having 2 days will increase the chance of getting a ticket.
If you have a list of things you have to see and you want enough time to see them, you'll need to plan for at least 3-5 days.
To answer this question you'll need to make a list of the "must see" and "want to see" attractions to determine how much time you need.
How to Spend Your Days in Disneyland
To maximize your time, make your list of attractions and rides and then divide it up into sections of the park. That way you can work your way around the park without having to double back for missed rides. Make sure to use a park map so you don't get lost! It sounds ridiculous, but it's very easy to move away from a section of the park without even realizing it!
Plan your days around what's close by each other, and check to see what dining areas are in each section of the park so that where ever you are, you know a good place to stop for lunch or a snack.
Top Attractions to See in Disneyland
With over 50 attractions and 30 rides, there is a ton of stuff to do at Disneyland. That's only going to make your decisions harder, though because you can't possibly get through all of it in the time you have – even if you were to spend weeks there.
Most people will spend 2-3 days at Disneyland, so it's important to plan out your schedule so you can hit up the things you want to do most. To help you get started, below are a few of the top features at Disneyland that most visitors want to fit in.
Star Wars: Galaxy's Edge opened in 2019 and the Rise of the Resistance ride opened in 2020. You will need to get a boarding group through the virtual queue in the Disneyland app to ride this ride
Space Mountain – this iconic ride is one of the most popular in the park, and is a must for anyone who loves dark rides.
Haunted Mansion – an oldie but goodie, this attraction blends humor and haunting with a ride in a Doom Buggy. This is a classic ride that you can't miss!
Pirates of the Caribbean – the ride that started the famous franchise of the same name is worth a visit. Catchy songs paired with creepy and fun visuals make this ride unique.
Indiana Jones Adventure: Temple of the Forbidden Eye – this ride simulates one of Dr. Jones' escapades and aptly immerses you into the world of Indiana Jones and his world of ancient secrets and amazing stunts.
Splash Mountain – any fan of water rides will absolutely love this one. Be ready for a soak and a good time.
Millennium Falcon: Smugglers Run
Other rides you'll want to make time for, if possible, are Mr. Toad's Wild Ride, It's a Small World, Big Thunder Mountain Railroad (this is my personal favorite), the Matterhorn Bobsleds and the rides in Cars Land.
Be sure to check out the Disneyland Map so you can see where everything is located and plan a route.
Disney Genie Service
Disney has now done away with the Fast Pass system. The new system is called Disney Genie Service. Disney Genie service will then grant you a personalized itinerary that seamlessly and smartly maps out your special day.
There is also a virtual queue for some rides that you can access at specific times on the Disney app on your phone.
Navigating the Virtual Queue
There are two rides that you can only ride with a boarding pass from the virtual queue in the Disneyland app. These are Star Wars: Rise of the Resistance in Star Wars: Galaxy's Edge and WEB SLINGERS: A Spider-Man Adventure at California Adventure's Avengers Campus.
There are 2 times each day that you can try to get into the virtual queue: 7am and 12pm. You are only allowed one boarding pass on each ride per day.
If you want to ride either of those rides, you need to be prepared for the task of getting into the queue, because it's quite competitive. On our recent trip, we plotted out the best way to ensure you get a boarding pass.
If you're visiting with a group, make sure everyone in the group who plans to use the queue has linked everyone's tickets in their app. This way if one person succeeds and gets the boarding pass, everyone in the group will get one too.

To do this, go into the menu at the bottom of the home screen, click Tickets > Passes > Link Tickets & Passes > Scan each person's ticket barcode.

Be prepared to refresh. Open the Disneyland app at least 5 minutes before the virtual queue opens and be prepared to refresh the screen a few seconds before the opening time. To reach the virtual queue, click "request access" on the home page or click the menu and virtual queue. This will take you to a screen where you choose Disneyland or California Adventure. Choose which one you want, then get ready.

Everyone in your group should be waiting on this page. The more people trying, the better your odds. When the time comes (a few seconds before 7am or 12pm), click the refresh button at the bottom of the page. Keep hitting refresh until you see a Join button. Click Join and you'll either get lucky and be given a boarding group, or you'll get a "sorry" message.

Tips: Check how long it takes to refresh the page on your phone both in your hotel and in the park. Is it 1 second or 3 seconds? This is necessary because as it gets close to 7 am, you need to refresh at just the right time to get lucky!
If you are successful, a screen will open with a boarding group and how long until you should report to the ride. Take a screenshot of your pass, just in case.
We were told by a cast member that it's a lottery system for all the people who hit the join button right at 7am. Be patient if you don't get it on your first try. You can try again at noon.
Star Wars: Rise of the Resistance is definitely worth the work!! The second time we tried, we got a boarding group but the ride broke down. If this happens, you sadly don't get a rain check.
Where to Stay
If you're looking to stay inside the park, which is great for convenience and making the experience feel more magical, finding the right hotel is super important.
Disney Grand California Hotel & Spa– This beautiful and luxurious hotel has great accessibility to Disney California Adventure and Downtown Disney District.
Disneyland Hotel– This modern and themed hotel adds whimsy to any visit to the park, and there's several types of rooms to choose from.
Disney Paradise Pier Hotel– This boardwalk and beach themed hotel is close to the park, and sometimes guests can see characters at breakfast.
Hotels outside the park
Where to Eat in Disneyland
Disneyland has a lot of very mediocre food, but there are some amazing hidden gems to eat inside the park.
Consider placing a mobile order for your snack or dinner through the Disneyland app. Choose the locations you want to order from and pay directly through the app. Then wait for your appointed time to pick it up.
Dole Whip – This is the most famous food from Disneyland and there is a reason for that. This zingy and fresh soft serve is perfect to refresh you after a day running around the park. Get some at the Tropical Hideway in Adventureland. The line is often long for this treat. Just around the corner at the Tiki Juice Bar by the entrance to the Enchanted Tiki Room you can use mobile ordering and pick it up without waiting in line.
Ronto's Roasters – Ronto's Roasters in Galaxy's Edge is a great place to eat, and they have wonderful pita wraps, as well as delicious vegetarian options!
Grey Stuff Gateau – this red velvet cake filled with raspberry and topped with white chocolate mousse can be found at the Red Rose Tavern in Fantasyland, and is a perfect dessert to end your day with.
Mickey-Shaped Beignets – Located in New Orleans Square at the Mint Julep Bar, use mobile ordering to get your hands on these tasty beignets. Served in a white paper bag, just close the top and give it a shake before eating the powdered sugar covered treat.
Churros – You can find these crunchy, cinnamon-sugar treats all around the park. Make sure to grab one or two or three, you won't be disappointed. Check around the park for special holiday flavored churros as well.
Buying Tickets
Buying Tickets
Buy your tickets online in advance. You can easily purchase them through the Disneyland app as well. Right now you will need a park reservation for the days you plan to attend as well as a ticket. If you are purchasing park hopper passes you will stipulate which park you will be starting the day in. You can purchase tickets up to 120 days in advance.
Don't buy single-day single-park tickets, unless that's all you want to do. The park-hopper ticket is the way to go, if you're planning to see both parks. This ticket will allow you to change parks during the day, so you can leave one park and go to another after 1pm. They aren't that much more expensive and give more flexibility.
Tickets expire 13 days after first use, so if you buy a 3-day pass, you don't have to use them on back-to-back days. You reserve the specific days you want to go on a calendar on the website, then choose which park you want to visit first that day.
You can also add a parking pass to your purchase online.
Tips For When You Arrive
Get to the parks early in the day. Most families like to sleep in and enjoy a late breakfast. So even with the parks opening early in the day they are relatively empty first thing in the morning.
The rope drop for entering the park is at 8 am. That takes place within the park not at the gate. So, get to the park and make it through the security screening and park gate before 8. This is helpful for rides with long wait times.
Ride the park rides at the back of the park first. It may take a while to walk into the park, but most people stop at the first rides. As the park starts to fill they move to the back rides. Utilize this time to enjoy some of the popular rides at the back of the park.
Make sure that you carry a backpack with you into the park. This pack will serve you well during the day. At a minimum, you should bring water, sunglasses, and sunscreen. And, if you don't want to carry it with you look for lockers within the park. They are cheap and convenient. See our full list of what to bring to Disneyland to make sure you're prepared.
How to Avoid Long Lines
If there's one thing that visitors to Disneyland find annoying and frustrating, it's the long lines for rides. You can literally spend several hours of your day standing in line for popular attractions. While all lines cannot be avoided in Disneyland, there are a few ways you can dodge the lines.
Download the Disneyland app to check current ride times. They are being updated all the time so they are pretty accurate.
Download the Play Disney app for games and trivia to play while standing in line. Some games are specific to what line you are standing in.
Get Disney PhotoPass for the day. It costs $20 per day, per ticket, but could be worth it if you have limited time.
Ride popular rides later in the evening, while the majority of people are watching the night time entertainment. This is a good time to find shorter lines. Of course, it means you'll miss the entertainment, but if you're visiting Disneyland for a few days, you can always see the night time entertainment on another day.
Avoid going to Disneyland during busy times such as between Christmas and New year, spring break, the summer months, and on Saturdays.
Get to the park early. The lines are shorter in the morning when the park first opens. Instead of jumping in line for the first ride you see, head for the rides you want to ride the most.
Make a plan of attack and stick with it.
Stay Up to Date on Changes
This post is a general guide to Disneyland and isn't updated with all the changes and goings-on in Disneyland day by day. Read this What's New & Next for Disneyland for details of what's going on, so you can make an informed decision.
Conclusion
Disneyland is one of the happiest places on earth, as the saying goes. And half the fun is in the planning. This guide is just the start of your amazing adventure. If you have any tips and advice to share from your own planning, we invite you to leave a comment below.
Quick. Check these necessities off your prep list!
Like this article? Pin it for later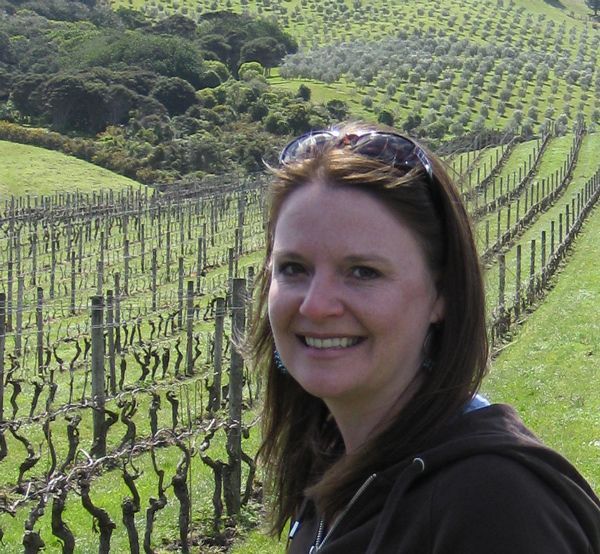 Laura Lynch, creator and writer of Savored Journeys, is an avid world traveler, certified wine expert, and international food specialist. She has written about travel and food for over 20 years and has visited 70+ countries.