If you haven't visited the Douro Valley Wine Region in the Northern part of Portugal yet, you are really missing out on one of the most beautiful wine regions in the world. It's one of our absolute favorite places to visit, especially in the fall, when the grapes are about to be harvested and the leaves are beginning to change color. There's nothing like it in terms of sheer jaw-dropping beauty.
The Douro Valley is one of the most ancient wine regions in the world, and also now a UNESCO World Heritage Site. Through the valley runs the Douro River and there are steep terraced hillsides laden with grapes the whole way down the river.
» For more information check out How to Spend 10 Days in Portugal.
Settlers of this area have been making wine from these grapes for many centuries. The Romans set up a healthy tradition of wine making during their long occupation of the Iberian Peninsula. And that tradition continues today.
The Douro Valley is divided down the center by the Douro River, which was once used as a means of transporting the wine that was made in the valley to where it would be stored and aged in the city of Porto, downriver.
All along the steep banks of the river are terraces that the vines are planted on to give them the maximum exposure to the sun. It is those terraces that the Douro Valley such a spectacular sight to see.
» Check out the highlights on this web story.
You, no doubt, already know about Port wine, the sweet fortified wine that comes from this area, but you may not know that the Douro Valley is especially good at making rich red wines, and the famous Vinho Verde white wine.
Whether you're visiting the Douro Valley wine region for a week or just for a few days, you can fill your time with wine, food, and views that will last a lifetime. If you are looking into places to stay you will want to read about these amazing hotels and home stays.
»Try these 12 Portuguese Food You Must Try in Portugal.
View our video of the beautiful Douro Valley Wine Region
How to Get to the Douro Valley
The Douro Valley is located to the northeast of Porto. As most travelers to the area will be stopping off in Porto for a visit during their stay, it's a very convenient place to fly into. If you're coming from the U.S., you can fly into London or Lisbon and take a short hop over to Porto on TAP Air Portugal. TAP Portugal flies direct from London Gatwick to Porto 13 times a week, with prices starting at just £42 one way.
From Porto, the Douro Valley is just about a 45-60 min drive. You can also take a train from Porto, but it's best to have your own car for exploring the area. They do have Uber or taxis you can use to get around, though, if you take the train instead.
There isn't just one spot in the Douro Valley that's perfect to visit – there are actually dozens of towns and villages you can choose from. Some of the major towns to visit are Regua and Pinhao, which are about a 30 minute drive from each other.
What to do in the Douro Valley
Wine Tasting in the Douro Valley
My favorite thing to do in the Douro Valley is wine tasting. The climate in the valley is just perfect for growing intense, delicious wines, so you'll obviously want to embark upon some wine tasting while you're in the region. There are dozens of wineries and wine farms that you can visit.
Many of them have unique wine experiences you can participate in, as well as typical tours and tastings. Try this tour if you'd rather leave the details to someone else.
If you can plan your trip around the harvest time, that is when you'll have the best experience in the Douro Valley for wine. You can even participate in the harvest and help stomp the grapes. In mid-September, I was able to take part in a day-long harvest event at Quinta de Pacheca in Regua that was one of the best wine experiences I've ever had.
You'll go out for some grape picking in the morning, then stomp the grapes in the traditional concrete vats, have a delicious vineyard lunch, and end the day with a tasting of their awesome wines. It really doesn't get any better.
Two places in the Douro Valley where you can participate in the wine harvest are at Quinta da Pacheca and Monverde Wine Experience Hotel. Check out this website for more information on wine tourism in the Douro Valley.
Douro Valley Boat Ride
A boat ride is a fantastic way to enjoy the views surrounding you in the valley. In some places, you can just walk down to the riverfront and get tickets for a boat trip, like in Pinhão. You can also book a tour package that often includes a boat ride, lunch, a tour and some wine tasting., like this one. You can actually take a boat trip all the way from Porto to the valley, if you want a longer trip, like this one.
Top Sights to See
It's easy to get into the wine mindset in the Douro Valley, but that's not the only thing to see and do here. Check out these top sights:
Douro Museum in Regua
The town of Lamego and the Shrine of Nossa Senhora dos Remédios
The castle of Numão near Pocinho
Vale do Coa Archaeological Park
Where to Eat in the Douro Valley
DOC Restaurant by Riu Paula
DOC Restaurant is one of the finest restaurants in the Douro Valley. The restaurant is located right along the banks of the river, with a commanding view, and an outdoor terrace where you can choose to dine in nicer weather. The restaurant is super stylish and sleek, serving a chef's tasting menu, and a great wine list from the region. You can linger here for hours, it's that gorgeous!
The Vale De Abraao Restaurant
At the Six Senses Douro Valley hotel, you'll find a couple of dining choices, including the Vale de Abraao Restaurant. If you have the good fortune to be staying there, it's super easy to stick around for dinner. But non-guests can also eat at the restaurant. Just make sure to make a reservation during high seasons. They feature regional menus and seasonal dishes in a lovely dining space.
Where to Stay in the Douro Valley
Six Senses Douro Valley
I really don't think I've ever seen such a stunning hotel, and it's not just about the views at the Six Senses, although you will surely be knocked off your feet when you see the view. The Six Senses is really the total package. There are resorts, and then there's the Six Senses. There are so many things you can do right on the property that you might find it undesirable to ever leave.
There's a swimming pool, an organic garden, a luxuriously decked-out spa, a wine library, an Alchemy Bar, a fermentation school… I can't even list all of the things they have to do there. It would take too long. They also have plenty of dining choices. Even breakfast is an event at the Six Senses. Believe me, you WANT to stay there.
» Read reviews and book a stay at the Six Senses
The Wine Hotel – Quinta da Pacheca
If you fancy staying among the vineyards at a true wine farm, then The Wine House Hotel at Quinta da Pacheca is a fantastic choice. The house has 15 rooms, all individually designed and decorated to a high standard. There's a restaurant just at the end of the hall so you don't have to go far for dinner after a long day of sightseeing.
Quinta da Pacheca is also a working winery, so there are opportunities to participate in wine activities while staying on the property as well. You can always set up a wine tasting during your stay. For things like participating in the harvest, and other wine-related activities, get in touch with the hotel to see what's available.
» See reviews and book at Quinta da Pachaca
Monverde Wine Experience Hotel
No trip to the Douro Valley is complete without stopping in the Vinho Verde region. Not only are the wines significant to the region, it's also a magnificent area to see and explore. The Monverde Wine Experience Hotel does exactly what it promises.
You can stay right in the midst of the vineyards, surrounded by grapes, and participate in wine activities while you're there, like harvest, picnics in the vineyard, wine courses, and cooking workshops. You can even become a winemaker for a day.
With so many unique experience, there's really no where else you should stay to explore this area. They'll even help you put together wine tastings in the area, starting at their very own winery.
Did I mention the stunning view? There's a terrace overlooking the vines where you could easily spend hours just enjoying the surroundings. The hotel has a very nice restaurant and wine list, not surprisingly. I also am just mesmerized by the design. It's really something special.
» See reviews and book at Monverde
The Vintage House Hotel
In Pinhao, one of the top places to stay is the Vintage House Hotel. It's a beautiful old wine estate with charming rooms. The view here is also fantastic. And it's just a 5 minute walk from the Pinhao train station, in case you're traveling via train.
Everything you need for a fantastic holiday in Pinhao is right at your fingertips. There are some great restaurants in town serving authentic Portuguese food. You can catch a river boat right on the waterfront. And there are tons of wineries to visit nearby.
» Read reviews and book at The Vintage House Hotel
CONCLUSION
If you have the good fortune to be able to spend time in the Douro Valley, I'm fairly certain you'll reserve a special place in your heart for it from that point on. It's really an incredible region with a lot to offer, and so far it's not especially overrun with tourists.
Like this post? Why not save it to your Pinterest board!
(A big thank you to the Visit Porto and the North Tourism Board and TAP Air Portugal for hosting my trip in the Douro Valley. As always, all thoughts and opinions expressed in this post are my own honest reflection on our travel experiences.)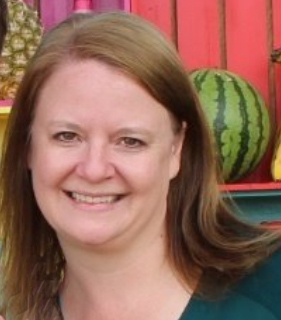 Laura Lynch, creator and writer of Savored Journeys, is an avid world traveler, certified wine expert, and international food specialist. She has written about travel and food for over 20 years and has visited over 75 countries. Her work has been published in numerous guidebooks, websites, and magazines.