Porto is a great city, full of top-of-the-line food experiences where you can try all the Portuguese foods and desserts you've been wanting to taste. There are tons of places to eat and drink in Porto, and take it from me – there are too many options to randomly pick for dinner and lunch.
To help you hit up where to eat and drink and make the most of every meal, we're sharing some of the best options- these are some of the best eating and drinking experiences in Porto and Vila Nova de Gaia that I highly recommend incorporating into your plans.
Want the best food and wine experience in Porto? Book this tour!
» Preparing to visit Porto? You might also want to read our top things to do in Porto and where to eat and drink in Porto. Maybe head up to the Douro Valley for some wine tasting. Read our guide about renting a car in Porto.
This is all the thought you'll need to put into the culinary side of your trip. There's really no better way to experience the food and Port wine of this city than on a food tour with Eating Europe.
I've been on many of their tours and each one has been incredible. Their Porto Food & Wine Tour is a combination port wine and food-tasting journey in the Vila Nova de Gaia village of Porto, where all the major Port houses are.
Planning your trip to Porto?
Where to stay in Porto?
Best Tours and Experiences in Porto:
Authentic Douro Wine Tour, Including Lunch and River Cruise – Immerse yourself in Portuguese culture with a full-day tour of the Douro Valley from Porto while enjoying wine tastings, a delicious lunch, and a relaxing river cruise.
3-Hour Food and Wine Tasting Tour – Embark on a delightful Porto food and wine tour with an expert local guide while savoring traditional dishes and tasting the world-renowned Port wine.
3-Hour of Porto Highlights on an Electric Bike – Discover Porto's highlights easily on an electric bike tour as you effortlessly explore the city's hilly streets and iconic landmarks.
Where to Eat and Drink in Porto, Portugal
Cervejaria Brasao Aliados
One of the most popular specialties in Porto that you must try is the Francesinha sandwich, and this restaurant is one of the best places to get one. Be aware that you should be very hungry when you embark on this mission, or else you should probably order the half portion.
There's no other sandwich that's quite so well known around Portugal as the Francesinha. A messier and tastier version of a Croque Monsieur, the Francesinha was created in Porto and continues to be one of the most loved sandwiches in the city.
It consists of bread, layered with pork, ham, and steak, then topped with melted cheese and a tomato and beer gravy. It's often served with fries and the local beer, Super Bock.
The wait can be long to get in, but it's very much worth it. They have many other things on the menu, but you'll find most people are ordering the sandwich, with or without egg, and a huge plate of fries. It's located about a 7-minute walk from Sao Bento train station.
Address: R. de Ramalho Ortigão 28, 4000-407 Porto, Portugal
Website
Pregar
One of my favorite restaurants in Porto for a simple, but incredible lunch is Pregar. The Prego is a Portuguese steak sandwich that is very simple – typically just steak, lightly seasoned, maybe with grilled onions, ham, cheese, and mustard. At Pregar, they elevate this simple sandwich with high-quality ingredients.
The steak is preferably cooked medium rare and it's a bit thicker than you might typically find on a prego. They also have hamburgers, chicken sandwiches, and salads on the menu, but the star of the show here is a prego, fries, and a beer.
The location is just a 5-minute walk downhill from Sao Bento station, or just up the hill from the seafront.
Address: Largo São Domingos 96, 4050-265 Porto, Portugal
Website
Gastronomic Restaurant at the Yeatman Hotel (A Fine Dining Experience & Tasting Menu)
The Gastronomic Restaurant at the Yeatman Hotel has earned one Michelin star for the creative cooking directed by Chef Ricardo Costa. Located up on the hillside of Vila Nova de Gaia, the restaurant has a fantastic view of the city from its lovely fine dining room and outdoor terrace.
Being a Michelin Star restaurant, you can be sure the experience will be luxurious and sophisticated, and the food will be gourmet, with creative and delectable use of local ingredients.
The chef's tasting menu with wine pairings is the only way to go, as you'll likely only dine here once and you'll want to try the most creative dishes the chef is putting out.
▶ Check out the Yeatman Hotel on Trip Advisor. It's gorgeous inside and has incredible views overlooking the river.
Address: 4430-999 Vila Nova de Gaia, Portugal
Website
DOP by Riu Paula
This restaurant is run by one of the city's most acclaimed chefs, Riu Paula. Riu Paula's DOP features the classic flavors of Portuguese cuisine from traditional dishes but is served in a modern and elevated way.
You can choose to have the tasting menu. They have a memory menu and a fish menu. We didn't choose the tasting menu but instead opted to create our own by selecting the a la carte menu.
We had so many great dishes that it's hard to choose what was my favorite, but some standouts were the octopus carpaccio and mushroom risotto with crispy duck.
In case you're visiting the Douro Valley, he owns another restaurant called DOC, which also on modern techniques and dishes, and has a fantastic view over the river.
Address: Largo São Domingos 18, 4050-292 Porto, Portugal
Website
RIB Beef & Wine
When you arrive in Porto and start discovering the city, you'll quickly zero in on the waterfront area, where you'll see many of the Port houses beckoning from across the water in Vila Nova de Gaia.
This is one of the most coveted dinner spots in town, and you'll definitely want to linger here for a while. You can do that at RIB Beef & Wine restaurant at the Pestana Vintage Hotel, which also happens to be one of our top hotel recommendations in Porto.
It has one of the best spots on the waterfront. The restaurant and cocktail bar occupies part of a block of 16th, 17th, and 18th century buildings that have been classified as a UNESCO World Heritage site.
The restaurant's main focus is aged beef, like the Tomahawk Irish Black Angus and Chateaubriand. You can sit outside and enjoy the views and the people watching, or you can sit inside the lovely restaurant.
Address: Praça da Ribeira 1, 4050-513, Porto
Website
Barao Fladgate Restaurant at Taylor's Port House
Taylor's Barao Fladgate Restaurant is located just up the hill from the waterfront Port houses in Vila Nova de Gaia. There is indoor and outdoor seating, but you'll really want to sit where there's a view, because it's spectacular, both during the day and at night.
The restaurant offers a contemporary interpretation of traditional local cuisine where the accent is on fresh local ingredients and on showcasing the authentic flavors of Portugal. 
Some of our favorite port wine houses to visit and drink in were Taylor's and Graham's, and it's convenient that they both have great restaurants to enjoy too. Graham's Vinum Restaurant and Wine Bar is also open for lunch and dinner and has an incredible view to enjoy with your meal.
Address: Rua de Choupelo 250, Vila Nova de Gaia 4400-088 Portugal
Website
Portologia: a Cozy and Welcoming Wine Tasting Bar
Not that there aren't enough places along the waterfront and in Vila Nova de Gaia to try port wine, but sometimes you want a place where you can sit down and relax in a cozy wine bar instead.
This is the place to try a bunch of the small local Port producers that don't necessarily have a tasting room. They have an extensive menu of options, but conveniently also feature flights of wine with small appetizers that pair well with the wines.
Location: 46 Rua de Sao Joao, 4050-292 Porto, Portugal
Website
Wine Quay Bar
A proper wine bar with a fantastic view, Wine Quay Bar is a necessary drink stop on any Porto trip. It's located along the waterfront, one level up, on the Porto side, and there is outdoor seating along the stone wall facing the water. Arrive early – they open at 4 pm – because they don't take reservations and it's a small place.
You can order many wines – both port and table wines – by the glass or bottle. And there are snacks, like cheese and meats, to complement the wine. This place is perfect for getting a good glass of local wine with excellent tapas, all served by a friendly waiter.
Address: 111 and 112 Muro dos Bacalhoeiros, Porto 4050-080 Portugal

Sao Valentim
One of the best places to get fresh local seafood in Porto is in Matosinho, north of the city on the coast. There's one street in Matosinho that is completely packed with seafood restaurants.
Each has a makeshift grilling station set up outside their restaurant where they grill the fish to perfection. Take your pick of the fresh seafood that is on display and then have them grill it up with some salt and olive oil, and you have the best meal you can imagine.
Pair it with some Caldo Verde or Fish Soup, some grilled potatoes and vegetables, and a great bottle of Portuguese wine. There are many restaurants to choose from. The options can be overwhelming.
Address: R. Heróis de França 335, 4450-155 Matosinhos, Portugal
Read reviews from Tripadvisor
Os Lusiadas
Another great restaurant option in Matosinhos is Os Lusiadas. You get the feeling you've been let in on a well-kept local secret when you come here.
The name was inspired by a poem by beloved national poet Luís de Camões. You'll find only the freshest, straight-off-the-boat seafood on display at the front of the restaurant, so you can choose what you want to eat. I had barnacles for the first time here – amazing!
Address: Rua de Tomaz Ribeiro 257, 4450-297 Matosinhos, Portugal
Website
Check out these tours you can book in advance through GetYourGuide.com:
Where to Stay in Porto, Portugal
If you're looking for a recommendation on where to stay while you're in Porto, we've got you covered. We've stayed in numerous parts of the city and have found our favorite Porto hotels that we'll return back to again and again. Below are our top choices. There's really no reason to look any further. These are fantastic.
In Porto:
In Vila Nova de Gaia:
» Read here for more great information on where to stay while in Porto.
Frequently Asked Questions on Food Experiences in Porto
What are some great places for a romantic dinner in Porto?
Porto is filled with charming restaurants perfect for a romantic evening. Try "DOP" for a gourmet experience, "Cantinho Gourmet" for a cozy atmosphere, or "Vinum" at the famous Graham's Port Lodge for a meal with a view.
Where can I enjoy a traditional Portuguese Fado music performance while dining in Porto?
Fado, the soulful Portuguese music, is often performed in various restaurants in Porto. Consider "Café Guarany" or "Casa da Mariquinhas" for an authentic Fado experience along with your meal.
What's the best place to try Port wine in Porto?
For an authentic Port wine experience, visit the cellars in Vila Nova de Gaia, just across the Douro River. Popular tourist choices include Graham's, Sandeman, and Taylor's.
Are there any food markets or food tours I should consider in Porto?
Yes, check out the Bolhão Market for fresh produce, or the Mercado Beira-Rio for a variety of food stalls. Additionally, you can join guided food tours in Porto to explore local cuisine and culture.
Is tipping customary in Porto, and if so, how much should I tip?
Tipping is appreciated in Porto, but it's not mandatory. In restaurants, it's common to leave a 10% to 15% tip if a service charge is not included in the bill. In cafés and bars, rounding up or leaving a small tip is appreciated.
Are there any vegetarian or vegan-friendly restaurants in Porto?
Yes, Porto offers several vegetarian and vegan-friendly options. Check out "Da Terra" for a variety of vegetarian and vegan dishes, or "DaTerra Bistrô" for a more upscale vegan dining experience.
CONCLUSION
So many fantastic options for where to eat and drink in Porto, Portugal! I hope you have a chance to try out every one of them. Porto and Vila Nova de Gaia are easy to get around, so it's not out of the question to hit up all of these places in a week-long trip.
Report back on where your favorite restaurant to eat and drink in Porto is. Our growling stomachs want to know!
Quick. Check these necessities off your prep list!
Like this post? Why not save it to Pinterest?
FOLLOW US on Pinterest, Instagram, Facebook for more great travel inspiration and tips.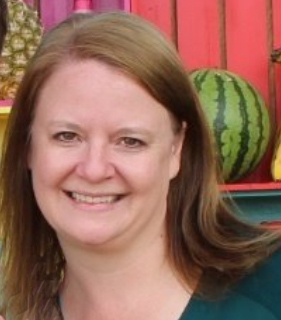 Laura Lynch, creator and writer of Savored Journeys, is an avid world traveler, certified wine expert, and international food specialist. She has written about travel and food for over 20 years and has visited over 75 countries. Her work has been published in numerous guidebooks, websites, and magazines.