One of my favorite countries in South America for food is Peru. If you've been to Peru, you already know why I love it so much. The flavors are unique and bold, the seafood is fresh and they love their fried foods!
Peruvian food is a blend of traditional indigenous foods, like corn and potatoes, along with flavor influences from immigrants arriving from Europe (Spanish, Italian and German). Of course, being located on the sea, one of Peru's main staples is fish and it is used in abundance in Peruvian cooking.
» Start planning a trip today with this Perfect 10-Day Peru Itinerary: What to See & Do and What to Do in Peru: 15 Beautiful Place to See.
The best part about eating in Peru is that there are so many celebrated dishes and beloved foods. I could make a list of 100 foods you must eat in Peru and all of them would be incredible displays of the wonders of Peruvian food.
I've settled on my top 13 essential foods to try in Peru foods that I think every traveler to Peru should seek out. These are a mix of the most iconic dishes and my own personal favorites. It won't be hard to find any of these and food is very reasonably priced in Peru, so eat up and enjoy!
» Also going to Machu Picchu? See our guide. Click here for Exploring the Sacred Valley: From Cusco to Ollantaytambo.
Are you planning your trip to Peru?
If you're traveling to Peru, ensure you have lodging and tours booked ahead of time! Below are some of our top picks to help you plan!
Where to Stay in Lima:
Iberostar Selection Miraflores ⇒ An outdoor swimming pool, free private parking, a fitness center and a terrace.
INNSiDE by Meliá Lima Miraflores ⇒ Outdoor swimming pool, fitness center, and a bar.
Best Tours and Experiences in Lima:
Best of Peru in 7 Days – See Lima, Machu Picchu, Cusco, The Sacred Valley, and Paracas & Huacachina. The tour itinerary is fully customizable. (2 pax required)
Lima Ultimate Peruvian Food Tour (sample a plethora of Peruvian foods)
Private Full-Day Best of Lima Tour (this is a great personalized, flexible tour)
Foods to Try in Peru
Chicharrones de Calamari (Fried Calamari)
Chicharrones de Calamari is deep fried squid. It's often served in large quantity with a relish made of red onion an lime juice over the top. While you can, and many people do, eat this as a main dish for lunch or dinner, it's most often eaten as a snack or appetizer.
The term Chicharrones isn't limited to just calamari. In Peru, chicharrones can be made of fried pork belly, chicken, beef or pork rinds. It's really more about the fried aspect than what it is being fried.
Arroz con Mariscos (Rice with Seafood)
This dish is very popular in Peru and you can find it on many restaurant menus throughout the country. Rice is fried up with an aji amarillo pepper, a tomato base, some onions, mushrooms and plenty of fresh seafood, like shrimp, squid and scallops.
The variations are vast, but no matter what seafood is used, you'll end up with a huge plate of food to devour. I love it when they add big corn on top, too!
Anticuchos
These skewers of grilled, marinated meat resemble shish kebabs are served everywhere in Peru. High-end restaurants offer them as entradas, or appetizers. Street-cart vendors sell them slathered in a garlicky sauce.
While almost any meat can be prepared this way, the most traditional – and best, in my opinion – are made with beef heart. I wasn't so sure the first time I tried it, but it's undeniably good and cheap too! Don't worry about what you're ordering, just point to whatever looks good.
Leche de Tigre
Leche de Tigre is the citrus juice that's leftover from curing the raw fish for ceviche. It's a delicious mix of lime juice, onion, spicy chilies and fish juice. This incredible juice is served mostly as an appetizer in a tall glass with a couple of prawns thrown in.
I fell in love with Leche de Tigre when a Peruvian friend of mine took me to a hole in the wall Peruvian restaurant to try it. It is a flavor bomb that will alight your tastebuds in the best possible way, and it's super spicy, with just a hint of fish flavor.
There's nothing else like it. If you like ceviche, you'll love Leche de Tigre. I couldn't get enough of it while I was in Peru and I've even tried to make it a couple of times at home.
Cuy
You might be a little turned off by this one, especially if you ever raised one of these little creatures as a pet. Guinea pig, known as Cuy in Peru, is a staple meat of the Andes and it can be found in many restaurants, especially in and around Cusco.
The meat, which is quite bony, is usually baked or barbecued on a spit and served whole—often with the head on. If you can get over the fact that its a guinea pig, you'll find it similar to rabbit or quail. Tastes like chicken, just like everything else.
Lomo Saltado
Speaking of immigrant's influence on Peruvian food, the dish Lomo Saltado is a prime representation. When Chinese immigrants arrived in Peru, the ingredients and techniques they added to Peru's cuisine left a lasting impression.
Lomo Saltado is a stir-fry, in which beef, tomatoes, peppers, and onions are blended in a pan with soy sauce and fried potatoes, then served on a bed of white rice. If you like this dish, try eating at a Chifa restaurant in Peru, where Chinese-Peruvian fusion really comes to life.
Choclo (Big Corn)
From the first time I tried it in Peru, I have been completely crazy about Choclo. I affectionately refer to it as Big Corn, because… well, it's BIG! I've never seen it anywhere else, but this giant form of corn, known as choclo or Cuzco corn, can be found all over Peru in many forms.
In addition to being oversized, the corn is known for being chewier, nuttier and less sweet than other types of sweet corn. I once almost got kicked off a train for reaching out the window to buy an ear of big corn from a vendor outside. It's that good.
Churros
If you're thinking the churros in Peru are probably the same as they are in other parts of the world, like Spain, you're wrong. Peru has the best churros in the world. They are big and fluffy, crunchy and sugary on the outside, and often filled with dulce de leche in the center, then served with various dipping sauces, like dark chocolate or marmalade.
You can buy them in fancy dessert shops, from street vendors or alongside a fancy dinner at a restaurant. Everyone loves churros in Peru and as soon as you sink your teeth into your first one, you'll see why.
Papa Rellena
Basically a croquette of a different name, a Papa Rellena is made by stuffing a seasoned beef mixture into a pocket of mashed potato that is then breaded and fried. It's very similar to other croquettes made around the world and we love those, so of course we love these as well.
Ceviche
We call it ceviche, but it's actually called cebiche in Peru. This is probably the most iconic dish in the country, and there are dozens of versions and ways to make it. The more traditional and most likely to be found on restaurant menus are fish cebiche, cebiche mixto, black scallops ceviche, shrimp ceviche in Arequipa, ceviche of guitar, also called Lambayeque chinguirito, ceviche nikkei and Amazon ceviche.
My favorite is cebiche mixto, which features many different kinds of fish and shellfish and is a great way to get a taste for many of the different types of seafood eaten in Peru.
Rocoto Relleno
A very popular Peruvian dish that is served around the coutnry, but especially in Arequipa where there was a large Spanish influence on cuisine, a Rocoto Relleno is a stuffed pepper. Hard-boiled eggs are placed inside the pepper and is then topped with melted cheese, baked and served whole.
Variations include meat, onions, peanuts, milk and eggs, potatoes and cheese. No matter what's stuffed inside, once the pepper is baked it sets off delicious aromas that are hard to resist.
Coca Tea
If you travel to Cusco or another high-elevation destination in Peru, you'll quickly be introduced to Coca tea and it will become your best friend for the few days it takes your body to acclimate to the new altitude. Coca tea is an herbal tea made by steeping raw leaves from the coca plant.
The leaves of the coca plant contain alkaloids which are the source of cocaine. However, the amount of coca alkaloid in the raw leaves is small. It is often used as a way for travelers to recover from altitude sickness, though there isn't much scientific proof that it actually helps. You might find otherwise when your head is pounding and feels like it's about to burst from pressure.
Pisco Sour
Another favorite drink in Peru is a Pisco sour. Made with Peruvian pisco as the base liquor, a Pisco sour also includes Key lime or lemon juice, syrup, ice, egg white, and Angostura bitters. The ingredients are mixed up over ice then served with frothy egg whites on the top.
We like to make these at home when we're feeling nostalgic for Peruvian food and drink. The cocktail is both sour and sweet – a perfect combination!
CONCLUSION
I'm getting hungry just thinking about these top foods you must try in Peru. Have you been to Peru? If so, I'm sure you have a favorite dish or two you tried while you were there. Tell us about your favorite thing to eat in Peru in the comments.
⇒ See all of our travel gear reviews. You may especially like our guide on the best walking sandals for travel, best travel pants, and comfortable travel clothes. Be sure to get a anti-theft travel purse as well.
Like this post? Why not save it to Pinterest?
FOLLOW US on Pinterest, Instagram, Facebook for more great travel inspiration and tips.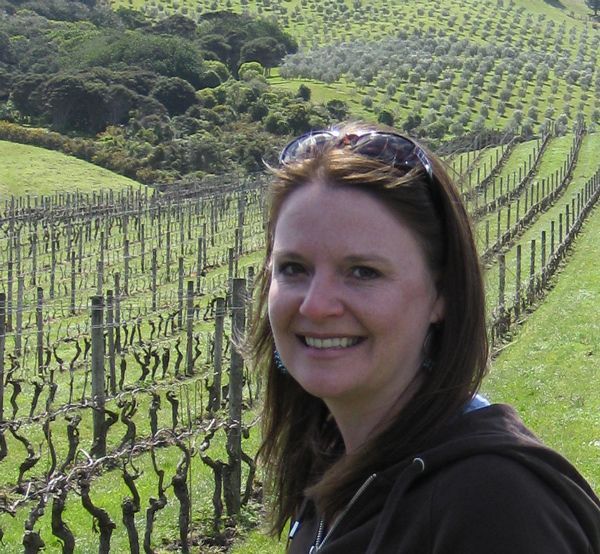 Laura Lynch, creator and writer of Savored Journeys, is an avid world traveler, certified wine expert, and international food specialist. She has written about travel and food for over 20 years and has visited over 75 countries.