You might not have realized how big the Philadelphia craft beer scene has become. It's always been a boozy city, but as the craft beer movement has taken off throughout the U.S. in recent years, Philadelphia has become one of the nation's top cities for microbreweries. Of course, that means a craft beer trail has formed in Philadelphia, and you should check it out!
Beer tourism is alive and well in Philadelphia, so you'll have no trouble finding craft breweries to visit and tour. You can put together your own beer trail from a list of some of the top breweries, or you can let the experts at Philly Brew Tours take you to their favorites. Since there are a bunch of breweries and pubs to visit within the city center, consider planning to stay at a hotel in downtown Philadelphia, and then walk or take a cab from place to place. Here are a few brewery recommendations to get you started.
Neshaminy Creek Brewing Company
(Image via Flickr by madichan)
Neshaminy Creek has dominated the Philadelphia beer world by taking home a few top Philly Beer Scene awards for the past three years in a row, including best brewery and best brewer of the year. The brewery is in Croydon, about 18 miles northeast of the city. You can reach the brewery via public transit since it's on the Trenton line. Neshaminy Creek is open Wednesday to Sunday, and you'll often find food trucks parked outside.
Tired Hands Brewing Company
At Tired Hands Brewing Company, you'll find farmhouse-style ales like those from France and Belgium, alongside hoppy Northwest-style IPAs. There are two neighboring locations in Ardmore, where visitors can try the many beers on tap. At the Brew Cafe, you can pair your brews with light snacks like meats and cheeses. At the Fermentaria, enjoy bigger plates like tacos and ceviche with your drink.
2nd Story Brewing Co.
You don't have to leave downtown to try a beer at 2nd Story Brewing Company, which is located just a few blocks away from Independence Hall on Chestnut Street. At 2nd Story Brewing, there's a brew pub on the bottom floor, and the brewing takes place on the second story. You can stop in during open hours to enjoy a pint with a meal.
2SP Brewing Company
Stop by 2SP Brewing Company on a Saturday to take a tour of the facilities. The brewery gives tours at 1 p.m. and 2 p.m. The tasting room and brewery are located in Aston, about 20 miles southwest of the city. 2SP Brewing Company encourages patrons to bring food or stop by from Thursday through Saturday to catch one of the rotating food trucks. The brewery recently won the Best New Brewery of the Year award from Philly Beer Scene.
These are just a few of the brewery options you can visit in the Philadelphia area. You'll find many more listed by location on VisitPhilly.com, along with opening hours and visitor information.
Like this post? Share it by pinning this image on your Pinterest board! 🙂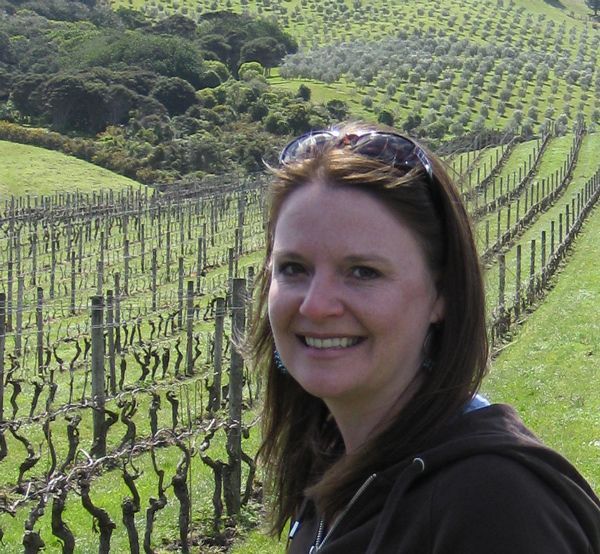 Laura Lynch, creator and writer of Savored Journeys, is an avid world traveler, certified wine expert, and international food specialist. She has written about travel and food for over 20 years and has visited 70+ countries.