It's always been a boozy city, but as the craft beer movement has grown large and strong in the U.S., Philadelphia has firmly planted itself as one of the nation's top cities for microbreweries.
Of course, that means a craft beer trail has formed in Philadelphia. In this post, you will learn about 5 best craft breweries in Philadelphia for craft beer.
Beer tourism is alive and well in Philadelphia, so you'll have no trouble finding craft breweries to visit and tour. You can put together your own beer trail from a list of some of the top breweries.
You can let the experts take you to their favorites on this beer tour, which visits 4 of the most popular craft breweries in Philly. And when you get hungry from all this beer drinking, be sure to check out our Philadelphia food crawl, as well.
⇒ Since there are a bunch of breweries and pubs to visit within the city center, you might want to stay at a hotel in downtown Philadelphia, and then walk or take a cab from place to place. We like the Philadelphia Marriott Downtown, but you can check the full range of affordable luxury hotels in Philly here.
Take a City Brew Tour
One of the best ways to sample the beer while having a great time is to take a City Brew Tour. Experience Philadelphia's craft beer scene and rich history in an entirely new way! Spend the day with City Brew Tours Philadelphia as you sample your way through the city, along a journey filled with local breweries, artisan beers and delicious food.
Sample up to 16 beer styles across 4 stops
Guided beer pairing meal
Comfortable round-trip transportation
Behind-the-scenes access to the inner workings of Philly & NJ's brewhouses
Interactive lessons in beer history and culture
Neshaminy Creek Brewing Company
Neshaminy Creek has dominated the Philadelphia beer world by taking home a few top Philly Beer Scene awards for three years in a row, including best brewery and best brewer of the year. They have a wide selection of beers including a lager, pilsner, a couple IPAs and a cream ale.
The brewery is in Croydon, about 18 miles northeast of the city. You can reach the brewery via public transit since it's on the Trenton line. Neshaminy Creek is open Wednesday to Sunday, and you'll often find food trucks parked outside.
You can now also check out their Borough Brewhouse, their home and brewpub in Jenkintown, that has a full beer and food menu, and lots of space for large groups in a modern facility.
Brewing Facility: 909 Ray Ave, Croydon
Borough Brewhouse: 208 York Road, Jenkintown
Tired Hands Brewing Company
At Tired Hands Brewing Company, you'll find farmhouse-style ales like those from France and Belgium, alongside hoppy Northwest-style IPAs, using ingredients that are as locally sourced as possible.
The owner's passion for beer began as a homebrewing hobby, where some experimentation with brewing farmhouse style beers took place. With a few homebrew awards under his belt, he took on brewing as a profession and eventually aspired to open his own brew pub.
There are two neighboring locations in Ardmore, where visitors can try the many beers on tap. At the Brew Cafe, you can pair your brews with light snacks like meats and cheeses. At the Fermentaria, enjoy bigger plates like tacos and ceviche with your freshly brewed beer.
Brew Cafe: 16 Ardmore Avenue, Ardmore
Fermentaria: 35 Cricket Terrace, Ardmore
2nd Story Brewing Co.
You don't have to leave downtown to try the craft beer at 2nd Story Brewing Company, which is located just a few blocks away from Independence Hall on Chestnut Street. The brew pub earned its name in two ways.
As the owners say, everyone has a first story they tell people who ask about them – who they are, where they're from, etc. But it's their second story that matters the most, being their passion and what they love to do. Additionally, the brewing operation is located on the second story of their building on Chestnut St.
At 2nd Story Brewing, there's a brew pub on the bottom floor, and the brewing takes place on the second story. You can stop in during open hours to enjoy a pint with a meal – be sure to order the brisket poutine! There's a beer style for everyone, from IPA to lager and stout. It's often very busy, so be prepared.
Address: 117 Chestnut St, Philadelphia
2SP Brewing Company
Stop by the 2SP Brewing Company tasting room to try some of their new brews and grab a growler. The tasting room and brewery are located in Aston, about 20 miles southwest of the city. They focus on crafting interesting beers, which has a lot to do with their popularity. Be sure to try their Up & Out IPA, 2SPils and Baby Bob American stout.
2SP Brewing Company encourages patrons to bring food or stop by from Thursday through Sunday to catch one of the rotating food trucks. The brewery won the Best New Brewery of the Year award in 2017, as well as a best tasting room award.
Address: 120 Concord Rd #101-103, Aston
Dock Street Brewing Company
Located in the Cedar Park neighborhood of West Philadelphia, Dock Street Brewing Company has a bit of a different story and history than any of the others in this list. They stake their claim as being Philadelphia's first microbrewery, established in 1985. They have a good 20 years of experience on the other relatively new Philadelphia craft breweries in our list.
There's a reason they're the pioneers. You can visit their brewery (which is housed in a century-old firehouse that's been converted into brewery) for a tasting, or just to hang out with friends and enjoy a wood-fired pizza. They also have a separate bar right next to the brewery that serves other types of alcohol, along with their beer.
Address: 701 S 50th St, Philadelphia
Tours to Book:
CONCLUSION
These are just a few of the top craft breweries in Philadelphia to visit. You'll find many more listed by location on VisitPhilly.com, along with opening hours and visitor information. What is your favorite Philly craft brewery? Share it with us in the comments.
Like this post? Share it by pinning this image on your Pinterest board! 🙂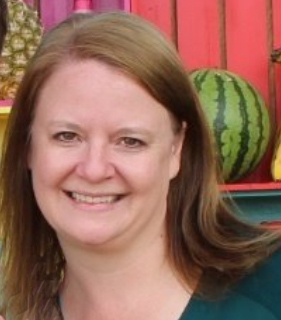 Laura Lynch, creator and writer of Savored Journeys, is an avid world traveler, certified wine expert, and international food specialist. She has written about travel and food for over 20 years and has visited over 75 countries. Her work has been published in numerous guidebooks, websites, and magazines.