You may only know the Canary Island of Tenerife as a beach destination – a place to relax by the water, enjoy ocean views, and luxury resorts, but there's so much more to Tenerife when you get off the beaten track.
Leave the beaches in the south behind to explore the real Tenerife up north, where there are national parks, volcanos, dozens of walking and hiking trails, charming cities, and plenty of culture to discover.
Tenerife, Spain, is the largest and most populated island of the seven Canary Islands, with just under 1 million inhabitants; contrast that with the nearly 5 million visitors it receives each year.
The south part of the island is where you'll find most of the beach resorts and touristy areas. As you travel north, the island's contrasting landscape becomes more apparent. There are narrow beaches nestled between dramatic cliffs, majestic towering volcanos and almost otherworldly terrain.
Tenerife is rich in natural wonders, scenic roads, breathtaking views and awe-inspiring horizons, and the best way to explore its beauty is by going on a road trip in the north.
You might also like:
If you know anything about Tenerife – the largest of the seven Canary Islands of Spain, off the northwest coast of Africa – it probably has ...
Along the way, you'll want to see these top sights, which we will cover in detail in this post:
The city of La Laguna – a UNESCO World Heritage Site and the perfect home base for travelers wanting to explore the north.
Santa Cruz de Tenerife – the capital city which hosts one of the largest Carnivals in the world.
Anaga Rural Park – a UNESCO Biosphere Reserve and home to the largest number of endemic species in Europe.
Teide National Park – a UNESCO World Heritage Site and home to El Teide volcano.
We suggest taking a day to see the cities, then one day each to explore the parks. This will fill 3 (or more) days in Tenerife, which makes for the perfect long weekend. This itinerary can be combined with a short stay at one of the resort areas in the south, in order for you to see the entire island.
Take a look at some of Tenerifes's most scenic areas and start discovering its stunning beauty in our 3-day itinerary to discover the Real Tenerife. First, take a moment to watch our Real Tenerife video on YouTube.
Don't forget to LIKE the video and SUBSCRIBE to our channel!
⇒ Planning a trip to Spain? Check out our Spain travel guide. Now let's get started on this 3-day exploration of the real Tenerife.
The city of La Laguna, the former capital of Tenerife, is a great place to base yourself while exploring the north. Its location at the foot of the Anaga mountains makes it easy to explore the nearby natural attractions. It's a sizable city, with all the services you'll need – hotels, restaurants and bars, and many cultural sites.
La Laguna's city center was declared a World Heritage Site in 1999. There are many iconic buildings to see, like the cathedral, the tower of the Church of the Conception and the Tenerife history museum.
There are also many colonial buildings that have wonderful patio gardens in the interior courtyard. Unless you walk into these buildings, you wouldn't even know the interior gardens existed. There are a few open to the public that you can walk though.
While you're strolling through town, don't forget to keep in eye out for the dragon trees. These trees are a native species to the Canary Islands and an official symbol of Tenerife.
If you fall in love with these odd and unique trees, you'll want to make time for a visit to the oldest dragon tree on Tenerife, which is located in the town of Icod de los Vinos, about an hour's drive from La Laguna.
This impressive dragon tree, called El Drago, is one of the major tourist attractions of the island. Although it's difficult to tell for certain how old the tree is, scientists have settled on nearly a thousand years. You can tell by its many branches that it's quite old. While you're in the area, you can walk around the gardens and into the city of La Orotava.
Where to Stay in La Laguna
As mentioned earlier, La Laguna makes a great home base for exploring the area. La Laguna Gran Hotel is a great affordable luxury option, in a great, walkable location just outside the old city.
As a bonus, it's housed in one of the old colonial buildings with the fantastic interior courtyards. One of the hotel's courtyards is the lobby and lounge and another offers a spacious outdoor patio.
→ Book a stay at La Laguna Gran Hotel
The current capital of Tenerife, Santa Cruz is a hub of government for Tenerife, and a shared government seat of the Canary Islands. Its major claim to fame is that it hosts the annual Carnival of Santa Cruz de Tenerife, one of the biggest carnivals in the world, second only to Brazil's.
One of the activities here that should definitely be on your itinerary is a stop at La Casa de Carnaval, a museum dedicated to all things Carnival. It's open from 10am to 6:30pm every day. There are many examples of dresses worn by previous Carnival Queens, as well as regular characters who appear in the Carnival parade.
You can learn just how important this celebration is to the city through the stories and videos you'll see there. And at the end you'll have a chance to dress up in some Carnival costumes! Santa Cruz is also a busy cruise port.
Cruise ships, ferries and commercial ships are constantly coming and going from the harbor. For this purpose, a brand new cruise terminal was built along the waterfront. Another architectural icon you'll notice in Santa Cruz is the Auditorio de Tenerife (Opera house).
At the end of a day of exploring around Santa Cruz and Anaga Rural Park (see below), you can stop at Restaurante la Hierbita for a few local dishes – try the local fish with Canarian potatoes (papas Arrugadas) and mojo sauce – before heading back to your hotel.
Making up the vast majority of the northern part of the island, Anaga Rural Park is a Biosphere Reserve that has the largest number of endemic species in Europe. It's also home to a laurisilva subtopical rain forest that is a hiker's dream. Throughout the park there is a vast network of trails for hiking, biking and driving.
Take a path and you'll either end up in a fertile laurel forests or juniper woodlands, or at a panoramic vista with views out to the ocean and even of the other Canary Islands in the distance. Endemic species are not all that live in the park. There are around 2,000 inhabitants within 26 different hamlets throughout the park.
You won't find large numbers of tourists here, as many don't venture away from the resorts in the south. That leaves the trails crowd free for you to explore. Start your exploration at the Cruz del Carmen Visitor Center where you can speak with experts and walking guides about the best trails to discover.
There is a great series of trails from the parking lot leading into the laurisilva forest, called Sendero de los Sentidos (path of the senses). There's a map in the parking lot.
Another area of the park that's not to miss is the hamlet of Chinamada. This is where inhabitants have carved their homes into the mountainside and still live in these cave houses, called Caseríos. From here there are well-marked trails that lead out onto the mountain peak to where you'll find an incredible view, both of the ravines and the coastline.
After a day of hiking in this beautiful rural park, you'll surely be ready for a break and some food. Head down the mountain to the hamlet of Taganana for a little relaxation at the beachfront restaurant, Casa África.
It is here that you'll want to tuck into a hearty meal, Tenerife style – with a fruit and vegetable salad, Canarian potatoes and whole fried fish. If you're not in the mood for fish, order the octopus! And whatever you do, be sure to smother it with their red mojo sauce, which is the best I tasted in Tenerife.
Teide National Park surrounds the El Teide volcano in the center of Tenerife. The national park is the only subtropical high mountain area in Europe and is also the most visited national park in Europe, 2nd in the world, due to its interesting terrain and features. You won't want to miss a chance to see it for yourself.
The national park is full of varied terrain, beds of lava rock, ancient lava flows, and even a section that will make you think you're walking on the moon. Be sure to stop at all the viewpoints and have a look around. Every section is different and unique.
As you drive through the park, there are many view points and areas designated for tourists to walk around and experience the terrain. Along the way, you'll also come upon the cable car station that takes you to near the top of Teide (the last bit requires a permit to hike).
Due to ever changing weather, it's not guaranteed that the cable car will be running on the day you visit, but it's worth a shot. Buying tickets in advance online will save you a lot of time and the chance that tickets are sold out.
If you want to have more time in the park, you can stay overnight at the Parador de Canadas del Teide Hotel, which is ideally situated in the center of the park, near many of the main attractions. They also have a nice restaurant inside, which you can visit for lunch or dinner, even if you're not staying at the hotel.
If there's wine nearby, we always recommend stopping to do some tasting. You might be surprised to hear that Tenerife has a strong and quality wine production. If you've never seen it before, that's probably because they keep a lot of it for themselves and don't export much. But that doesn't mean the quality of the wine isn't world class.
In fact, Tenerife's wine has won many international awards over the years. There are around 70 bodegas in Tenerife, spread around the five designated Denomination of Origin wine regions. However, not many of the bodegas offer wine tasting, and if they do, it's by appointment only.
Don't worry though, there are a few vinotecas where you can try a bunch of Tenerife wines all in one place.
Casa del Vino in El Sauzal has a large selection of wines. They also have a wine and honey museum you can look through and a restaurant. It's open 10am – 8pm; closed on Monday. (Calle San Simón, 49, 38360 El Sauzal, Santa Cruz de Tenerife)
Vinoteca La Laguna Gran Hotel – If you're staying at the hotel we recommend in La Laguna, you're in luck! There's a vinoteca located inside the hotel. They offer many different types of tastings, like wine and chocolate – all at very reasonable prices.
How to Get To and Around Tenerife
You can fly into the main airport in the south of Tenerife, Reina Sofia, from many international destinations. This is the main airport for tourists. We took a direct flight from London to Reina Sofia in just 4 hours.
There is another, smaller airport in the north, Los Rodeos, which is reserved mostly for domestic and inter-island flights. Once you arrive in Tenerife, you'll want to rent a car to get around easily. You'll need to drive yourself to the national parks and cities. The driving is on the right in Tenerife, and it's very easy driving.
The roads are good and everything is well marked. Be sure to take a GPS or your mobile phone navigation system with you so you don't get lost.
CONCLUSION
If you're interested in exploring the real Tenerife, you have to get outside the resort area and take a road trip. Just look at all these amazing places you'd miss if you didn't! We hope you enjoy this 3-day journey into the north of Tenerife. Please share your experiences there with us in the comments.
Explore Tenerife Off the Beaten Track to discover the real Tenerife (largest of the Canary Islands)
This post is a result of the #RealTenerife campaign in partnership with the Spanish Tourist Office and the Tenerife Tourist Board. Savored Journeys maintains full editorial control of the content published on this site.
Like this post? Why not save it to Pinterest?
FOLLOW US on Pinterest, Instagram, Facebook for more great travel inspiration and tips.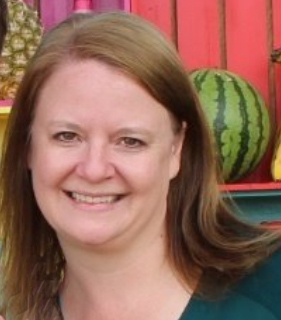 Laura Lynch, creator and writer of Savored Journeys, is an avid world traveler, certified wine expert, and international food specialist. She has written about travel and food for over 20 years and has visited over 75 countries. Her work has been published in numerous guidebooks, websites, and magazines.