Cancun, Mexico, is an enticing vacation option with alluring clear, blue waters and year-round warm weather. Many people are drawn in by the prospect of lying on the beach and soaking up sun with a frozen drink in hand. While we love that about Cancun, we also love all the incredible outdoor activities in the region.
In this article, we will share with you six awesome things to do in Cancun and the Mayan Riviera. These will take you to ancient ruins, to the bottom of the ocean, and to some of the area's best restaurants.
» Be sure to check out these 12 Best Adults-Only All-Inclusive Cancun Resorts.
To best explore the surrounding area, choose your location based on the activities you're interested in. For instance, choose an all-inclusive resort if you're mostly interested in sand and beach. If you're more interested in seeing the ancient Mayan ruins and swimming in an underground cenote, then stay in the Mayan Riviera where you're closer to these sites.
⇒ Planning where to stay? Check out these 3 amazing splurge-worthy resorts and these 14 best excursions from Cancun. And see our Cancun web story.
Spending more time in Mexico? Check out our list of 8 beautiful places to visit in Mexico and check out all the delicious food you must try in Mexico. See our guides for Cancun, Mexico City, and Cabo San Lucas.
An Introduction to Cancun
Jutting into the Caribbean Sea, Cancun rests at the very tip of the Yucatan Peninsula on land that was commonly used as refuge for seafaring pirates. The resort town was built in the mid 1970s in close proximity to, and in some cases on top of, prized ancient Mayan ruins.
Make no mistake, Cancun is a very tourist friendly destination. Located on the Yucatan peninsula, Cancun is populated with mega resorts and over 20,000 hotel rooms. The economy is based on tourism and the people go out of their way to show tourists a good time.
Cancun proper is actually two distinct areas. Cancun City is located on the mainland and Cancun Island is just off the coast. The island is the stuff of legend.
Cancun Island is the classic example of Caribbean beach paradise. Incredibly blue water laps slowly onto insanely white beaches. Light breezes roll in off the water as you lounge on a beach chair and contemplate important things like what you will eat for lunch and which beach drink to order next.
Awesome Things to Do in Cancun
1. Snorkeling & Scuba Diving
Cancun is located on the Yucatan Peninsula, which borders the Caribbean Sea. For this reason, there are a plethora of water sports in and around Cancun. If you bring your own snorkeling gear, you can walk out into the clear water at almost any public beach and see an array of colorful fish and sea life.
Of course there are also dozens of tour operators who run snorkeling and scuba trips that you can go on, and they provide all the gear and usually lunch, too. This is my preferred way, because they can take you to spots that you couldn't get to without a boat, where the snorkeling is incredible.
Explore some of Cancun's most stunning underwater worlds during this shipwreck swim and snorkel tour. It's one of the highest rated tours on Viator, and really affordable. You could also combine two activities together and go snorkeling on a trip to Tulum, one of the most impressive Mayan Ruins in the area (which you'll read about below).
Punta Nizuc is the closest offshore reef to the hotel zone and is home to some of the artificial reef statues that have been submerged by the Cancun Underwater Museum (MUSA), an eco-project that literally brings life to the areas around the natural reef.
2. Explore the Mayan Ruins
The Yucatan ruins are awe-inspiring and provide a better understanding of Mayan history. Mexico's rich and mysterious past is visible in the dozens of ancient ruins scattered throughout the country. From impressive towering pyramids to elaborate ancient cities, the Mayan ruins draw millions of tourists from across the globe each year.
Start by visiting Chichén Itzá, a UNESCO World Heritage site and the most visited archaeological site in Mexico. Further south is Tulum, built and settled during the late Postclassic Period in the same architectural style as Chichén Itzá and other nearby sites. Its major draw for visitors is the location. The ruins are situated on 40-foot-tall cliffs, along the east coast of the Yucatán Peninsula on the Caribbean Sea.
Ek Balam translates into "the black jaguar". Construction began in the pre-Classic period and continued nearly 1,000 years into the Late Classic Period, roughly 100 to 900 AD. The grounds extend for almost 12 kilometers, but only about a mile of it has been excavated and are open to the public.
These are just three of the many archaeological sites in the area. Learn more about the Mayan Ruins you can visit in the Yucatan.
3. Swim with Sea Turtles
One of the best places in the area to swim with turtles is at Akumal. It's a natural protected area located about 60 miles south of Cancun in the Riviera Maya and a good place to be able to swim with the sea turtles that frequent the area. The best way to do this is on a half-day excursion to Akumal Bay.
You can leave the crowds of Cancun behind for a day by taking a quick ferry to Isla Mujeres. It's a sleepy island where life moves a little slower and there's not much to do, but Isla Mujeres is known for its sea turtles, and you can visit the turtle farm for a tour and a look at the amazing creatures in their natural habitat. If you snorkel or swim while on the island, you're sure to see and swim with the turtles.
4. Swim in a Cenote
Spending a day at the cenotes is one of the best activities near Cancun. Cenotes are caves and tunnels that form underground when the limestone bedrock above collapses or caves in to reveal subterranean pools of water. The water in the pools is often pristine and so clear that you can see right down to the bottom.
There are an estimated 7,000 cenotes in Mexico on the Yucatan peninsula alone, making it a prime spot to check out this natural phenomenon. You will simply be amazed!
Book a cenote tour to see the best hidden cenotes the peninsula has to offer. Some of the more popular and easy-to-find cenotes are Gran Cenote and Dos Ojos near Tulum, and Cenote Yokdzonot and Ik Kil near Chichén Itzá.
5. Eat Authentic Food
The hotel zone, which is where you'll find most of the large, high-rise resorts in Cancun, is not the ideal location if you want to see the non-touristy side of Cancun. Instead, head to El Centro, where you can try authentic Mexican food from street food vendors or cantinas instead of eating at the resort buffet.
Better yet, participate in a cooking class, like this 6-course Mexican cooking class in Puerto Morelos, and learn the basics of traditional Yucatan cooking. It's a traditional Mexican fiesta, complete with drinks, tequila shots and music. You'll get a true taste of Mexican food at this class.
Here are some of the traditional Mexican foods you should keep an eye out for when ordering. There are lots of restaurants where you can find these dishes, and it'll give you a much greater appreciation for where you are than anything you'll get at a resort.
6. Explore the Beautiful Beaches
If you're staying at a resort, it's likely they have their own private beach, as many of them do. Those beaches are regularly groomed by the resort to look pristine and perfect. However, there are lots of public beaches in Cancun and southward that are definitely worth a trip to.
If you can't help but picture yourself on a white sandy beach with a good book, stay a little further south along the stretch of sandy beaches known as the Mayan Riviera. The Mayan Riviera is where you'll find all the sprawling resorts, like the adults-only favorite El Dorado Royale and romantic couples resort La Casitas at El Dorado Royale.
All along the Riviera, there are beautiful local beaches like Akumal Beach and Soliman Bay that aren't jam-packed with tourists. Here you can snorkel, swim, take a bay cruise, and enjoy a leisurely lunch. Find more great white sandy beaches in Cancun to visit in this post.
7. Rio Secreto Nature Reserve
The "Secret River", aka Rio Secreto, is a series of caves carved out by the flow of an ancient underground river in Mexico. Visitors to the reserve can explore its cavernous passages, swim in the river, and admire dripping stalactites, stalagmites, and colorful mineral formations.
It's located just outside of Cancun, so it's an easy day trip to take. You can go on a guided tour or drive there yourself. It's a truly unique natural wonder that you really can't miss. You'll learn about the ancient Mayan's beliefs about the river and get a chance to explore inside and out.
Tour to book: Rio Secreto Nature Reserve Tours and Activities
8. Cancun Underwater Museum of Art (Museo Subacuático de Arte)
Many cities boast art, history, and cultural museums, but Cancun's version of these is a little out of the ordinary. The Cancun Underwater Museum of Art (Museo Subacuático de Arte) is an ongoing project promoting art as well as lively coral reefs.
Snorkelers and divers can view its collection of more than 500 sunken sculptures that lie up to 20 feet (6 meters) deep. You can also view the sculptures from a glass bottom boat. Check out the options or view the gallery on line.
9. Selvatica
If you're mindful that most of the things you'll do in Cancun are touristy activities, you might find that Selvatica adventure park belongs on your itinerary.
Often considered the top outdoor activity in Cancun, Selvatica adventure park gives visitors the chance to shake up their beach routine with ziplines, off-road tours, a cenote dive, and more.
Selvatica provides the perfect action-packed day trip just an hour north of Cancun and offers customizable options for the whole family.
10. El Rey Archeological Zone (Zona Arqueológica El Rey)
Located in Cancun's Hotel Zone, El Rey Archaeological Zone (Zona Arqueológica El Rey) is an archaeological site containing 47 ancient Maya stone structures.
Named for a mask and skull found on-site thought to honor the Maya sun god, these ruins are the remains of ceremonial buildings and market areas.
It's worth a walk around. You can go on a guided tour, which you can book when you arrive. The best way to get there is by car or taxi. The El Rey Ruins are open for exploration between 8 a.m. and 5 p.m., and admission is 55 pesos (about $2.50).
Tours to Book:
CONCLUSION
With all of these great activities in Cancun, you have no excuse not to plan your visit now. Get outside the resorts and discover what Cancun is really all about.
Like this post? Save it to your Pinterest board and share it with your friends!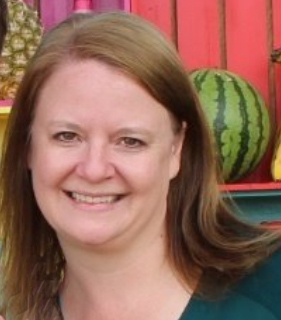 Laura Lynch, creator and writer of Savored Journeys, is an avid world traveler, certified wine expert, and international food specialist. She has written about travel and food for over 20 years and has visited over 75 countries. Her work has been published in numerous guidebooks, websites, and magazines.