This article has links to products and services we recommend, which we may make commission from.
Cancun, Mexico, is an enticing vacation option with its alluring clear, blue waters and year-round warm weather. Many people are drawn in by the prospect of lying on the beach and soaking up sun with a frozen drink in hand.
To best explore the surrounding area, finding the right hotel is vital. First, look beyond the all-inclusive options to the more affordable a-la-carte hotels, where you won't pay for amenities and services that you won't be able to use. Next, choose your location based on the activities you're interested in.
Here are five of the top activities in and around Cancun:
Snorkeling
(Image via Flickr by 2ilorg)
Cancun is located on the Yucatan Peninsula, which borders the Caribbean Sea. For this reason, there are a plethora of water sports in and around Cancun. If you bring your own snorkeling gear, you can walk out into the clear water at almost any public beach and see an array of colorful fish and sea life. Punta Nizuc is the closest offshore reef to the hotel zone and is home to some of the artificial reef statues that have been submerged by theCancun Underwater Museum (MUSA), an eco-project that literally brings life to the areas around the natural reef.
Swim with Turtles
You can leave the crowds of Cancun behind for a day by taking a quick ferry to Isla Mujeres. It's a sleepy island where life moves a little slower and there's not much to do, but Isla Mujeres is known for its sea turtles, and you can visit the turtle farm for a tour and a look at the amazing creatures in their natural habitat. If you snorkel or swim while on the island, you're sure to see and swim with the turtles.
Cenotes
(Image via Flickr by Becky Lai)
Spending a day at the cenotes is one of the best activities near Cancun. Book a local guide who can show you to the best hidden cenotes the peninsula has to offer. Some of the more popular and easy-to-find cenotes are Gran Cenote and Dos Ojos near Tulum, and Cenote Yokdzonot and Ik Kil near Chichén Itzá.
Authentic Food
The hotel zone, which is where you'll find most of the large, high-rise resorts, is not the ideal location if you want to see the non-touristy side of Cancun. Instead, head to El Centro, where you can try authentic Mexican food from street food vendors or cantinas instead of eating at the resort buffet. Alternatively, participate in a cooking class like the one from Can Cook in Cancun, and learn the basics of traditional Yucatan cooking.
Beautiful Beaches
(Image via Flickr by Jonathan Vail)
If you can't help but picture yourself on a white sandy beach with a good book, stay a little further south along the stretch of sandy beaches known as the Mayan Riviera. All along the Riviera, there are beautiful local beaches like Akumal Beach and Soliman Bay. They're not jam-packed with tourists. Here you can snorkel, swim, take a bay cruise, and enjoy a leisurely lunch.[td_smart_list_end]
With all of these great activities in Cancun, you have no excuse not to plan your visit now. Get outside the resorts and discover what Cancun is really all about.
Like this post? Save it to your Pinterest board and share it with your friends!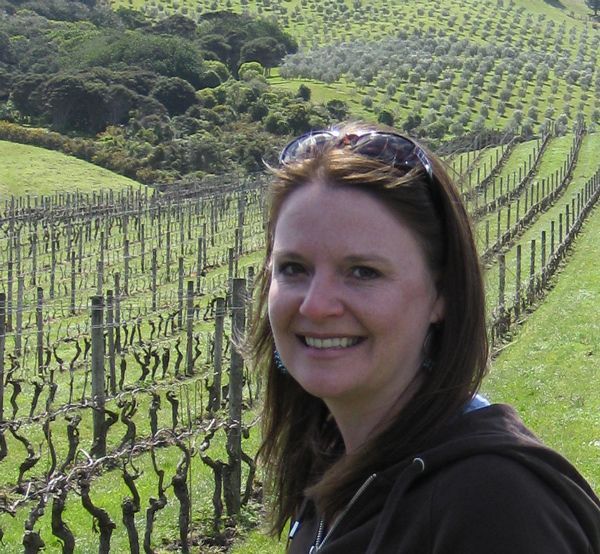 Laura Lynch, creator and writer of Savored Journeys, is an avid world traveler, certified wine expert, and international food specialist. She has written about travel and food for over 20 years and has visited 70+ countries.