Italy is a spectacular place filled with historical significance, a fascinating culture, and extraordinary landmarks, but it's equally well known for its food. From the soft crackling crust of freshly baked pizza to the luxurious slurps of pasta, Italy is known for providing a symphony of sounds from its delectable dishes.
Exploring Italy through your tastebuds is a journey in itself. Sampling and tasting these famous foods in Italy is an absolutely must for any travelers on a journey through Italy.
Unsure about what the best food in Italy is? We'll guide you through the best dishes in this European country and what makes food to eat in Italy so special.
Also read these articles to make yourself even hungrier
What to Eat in Italy
Building a refined palette centered around simple yet classic dishes will be a transformative experience that will leave a lasting imprint on your mind and tongue. From Northern to Southern Italy, this country is overflowing with traditional dishes waiting to be discovered.
While it might be overwhelming to think about the seemingly endless carb-infused creations of Italy, you just need to take it one bite at a time. Take a look at the most famous Italian dishes you need to try on your travels.
Gelato
From restaurant dessert menus to street corners, gelato is a well-known Italian dessert that is as much a staple as any main meal. The name "gelato" is derived from Italian, which means "frozen," and its unique construction was perfected in the 16th century by Bernardo Buontalenti.
While many might mistake gelato for ice cream, there are various differences to note when tasting this Italian heaven in a cup or cone. Authentic gelato is usually turned by hand to ensure an airy concoction and has less butterfat. It is also served at a warmer temperature than ice cream.
Whether you start with a piccolo (small) portion and work your way up to a grande (large), this excellent snack is the perfect nibble after dinner. With a creamy and flavorful finish, gelato is sure to be a highlight to your journey through the sun-drenched streets of Italy.
Cacio e Pepe
One of the most popular pasta dishes in Rome is cacio e pepe. It's incredibly simple – just pasta with Parmegiano cheese and lots of freshly ground black pepper. It's delicious.
If you've had this dish at home before, it was probably made with cream, but that's not the way the Romans make it. Just a little bit of hot pasta water helps the Parmegiano melt and make a deliciously creamy dish.
In Rome, there are many different types of pasta to be eaten, including cacio e pepe and amatriciana (tomato and perorino cheese). Be sure to try both of these pastas, so you can decide for yourself which is your favorite.
Florentine Steak
One of the most iconic meals you can have in Florence is a Florentine steak or Bistecca alla Fiorentina. This especially popular cut of beef comes from an ancient breed of Tuscan cattle called the Chianina. This breed has incredibly flavorful meat.
If you've had a porterhouse steak, that is the cut of steak used for a Bistecca alla Fiorentina. It's very thick, around 3-4″ and is prepared very simply with just some salt and pepper and grilled to perfection.
Here are a few dishes we recommend looking for on the menu in Florence.
Bistecca Fiorentina – a huge T-bone steak that comes from the local Chianina cattle
Affettati Misti – A very traditional starter in Florence, this is a plate of cold cuts like lardo, finocchiona, sbriciolona, and prosciutto crudo.
Appa al pomodoro – a tomato that is thickened with bread and made with tomatoes, olive oil, garlic, and basil.
Penne strascicate – A Bolognese-type sauce made with vegetables, tomatoes, red wine, and olive oil.
Ravioli gnudi – Gnocchi made with spinach, ricotta, eggs and parmesan.
Orecchiette
Orecchiette pasta, made with just durum wheat semolina and water and shaped like an ear, is the most popular pasta in Puglia, Italy. It means "little ears" in Italian and is used in many different recipes and variations.
One of the most popular is orecchiette con le cime di rapa. Cime di rapa is similar to broccoli rabe, or turnip greens. It's sauteed and served with orecchiette in a simple way. This is definitely the most iconic food of Puglia and dates back to around 1500.
Antipasti (Appetizers)
Why settle on one dish when you can have delectable bites of a dozen? The name comes from a Latin phrase that loosely translates to "before the meal" and is enjoyed in a variety of different ways in various parts of Italy.
Antipasti is seen as an essential part of the Italian dining experience and is said to prepare the individual's appetite for the delicious main dishes to come. Whether you try the crispy pleasures of bruschetta in Florence or sample some battered artichoke hearts in Rome, you're in for a flavorful treat.
One of the classic ways to enjoy these marvelous morsels is through a charcuterie platter that consists of meats, cheeses, vegetables, and slices of bread. Be sure to try the salty Italian delicacy prosciutto, which is thinly sliced raw, yet cured ham.
Cured Meats
Italy is well known for its different variations of cured meat, including Prosciutto, which we all know, and Guanciale, which is used in the popular dish, Spaghetti Carbonara.
There are actually dozens of different types of cured meats to be on the look out for in Italy. Each regions has their own, and some are products of designated origin.
Bresaola, for instance, comes from Valtellina in the Lombardy region in the north. It is air-dried, salted beef that has been aged two or three months. It has a signature dark red color. Speck is the cured meat from the same cut of pork as prosciutto, but spiced and smoked. It's from the Alto Adige region of Italy.
Lardo is another cured meat product that you'll come across a lot in Italy. It's cut from the thick layer of fat on a pig's back, is cured with a mix of salt, herbs, and spice, and hails from Tuscany.
Pizza
What would the best Italian food list be without mentioning the fan-favorite pizza? Although there are various debates about its origin, nothing screams Italy quite like this saucy sphere.
From adding a multitude of toppings to sticking to the authentic no-trimmings vibes of a margarita, pizza in Italy is just an unbeatable experience. Italian pizza styles are often determined by their region. Here are some of the types of pizza to look out for:
Pizza Tonda Romana – A typical style found in Rome, this type of pizza is round and has a definite crunch of its crust. This capital city specialty is one to try with its crispy and thin base.
Pizza Napoletana – Easily one of the most popular Italian food, this pizza is often found in Naples. It has a soft and fluffy base that should be cooked in a wood-burning oven.
Risotto
A sublime rice-centered dish that hails from northern Italy, risotto is a creamy main course that is hearty and comforting. It is one of the most famous Italian foods in the world. In the 14th-century, during Arab rule, rice was introduced to Sicily and slowly spread to the rest of Italy, which led to its popularity.
Risotto can be created by cooking short-grain Italian rice, usually Arborio, in a broth to create a creamy, almost sticky texture. Common ingredients include parmesan, butter, wine, and seafood.
Know how to determine the gold from the glitter of an authentic and excellent quality risotto? A classic risotto has a specific consistency, not too dry or too runny. The Italians have dubbed this balanced ratio as all'onda.
Pizzoccheri
When I first arrived in Lombardy, in the small Alpine city of Valtellina, and learned about this dish called Pizzoccheri, I wasn't sure what to expect. It sounds like some form of pizza. But it's not. In fact, it's a buckwheat pasta cooked with Valtellina Casera PDO, which is a hard, semi-fat local cheese, and served alongside potatoes and greens.
You'll find this regional dish on just about every local menu, especially in the winter. It's a hearty dish to be sure. It's the American Mac 'n Cheese or French Tartiflette equivalent in Italy. It can be served as dumplings or strands of pasta.
Pici Pasta
Pici is a pasta that comes from Siena in Tuscany, believed to date back to the 5th century B.C. It's a very popular pasta in Tuscany and is often served with tomato sauce or with a wild boar ragu, or even in a cacio e pepe, especially if you're tasting this pasta in Rome.
The pasta itself is a thick type of spaghetti that is entirely hand rolled. It's made from just semolina flour, water, and olive oil, and served al dente, so it's thick and chewy.
Tiramisu
Another decadent Italian after-dinner treat that will satisfy any sweet tooth, this layered coffee-infused creation is an experience beyond comparison.
Tiramisu is a cacao-dusted dessert that includes ladyfinger sponges, eggs, sugar, and mascarpone cheese as some of its main ingredients. This delicately crafted nibble finds its humble beginning in the quaint city of Treviso, located in northern Italy.
While its exact origins are to this day cloaked in mystery, Le Beccherie in Treviso is known to have a long history of being associated with this dessert's birthplace. Tiramisu translates to "pick me up," which is exactly what you'll be doing time and time again with this Italian classic.
Ossobuco
A name that translates to "bone with a hole," this meaty main meal is braised veal shanks cooked with a broth and vegetables, similar to a stew. The sauce is usually a tomato and white wine-infused creation that makes the meat soft to the bone and results in a lip-smacking dish.
Finding its roots in the Lombardy region in Italy in the 19th century, ossobuco is a hearty meal perfect for a cold winter's day. This dish is usually accompanied by Risotto alla Milanese, flavored with saffron.
Truffles
While not technically a dish in itself, truffles are the spore-laden pleasures of the ground and are usually the star ingredient in an Italian culinary creation. Also known as 'Tartufo', these underground mushrooms are found at the base of trees at their roots.
The best way to find these tasty morsels is through truffle hunters and trained dogs to sniff out their ripe scents. Whether you try it in a risotto or your tagliatelle, these mushrooms are the epitome of gourmet dining. They are shaved over the top of the dish to add flavor and aroma, like in the tortellini dish above, and those shavings can be very expensive!
If you go on a food tour in Bologna, you'll have an opportunity to hunt for truffles with pigs.
Tortellini
If you've ever asked yourself, 'what do people eat in Italy?', you've found your answer. Stuffed pasta pockets that are simply bursting with flavor, tortellini is a must-try item in Italy. Legend has it that the tortellini's shape drew inspiration from the goddess Venus's navel.
These egg noodle creations come from the lush hills of the Emilia-Romagna region and are usually stuffed with an abundance of fresh ingredients. This includes various cheeses and meats. These tasty morsels should not be mistaken for ravioli, which has the same concept but comes in a square shape instead of the tortellini's iconic ring form.
Gnocchi
Pronounced "nyo-kee," this wholesome dish is a unique creation generally associated with northern Italy but can be found anywhere in Italy. While it might be tempting to add these round-shaped nuggets to your Italian pasta list, gnocchi is, in reality, composed primarily of potatoes.
Much like other items on this list, these dumplings' serving style varies from region to region. In Verona, they are served with a tomato-based sauce, while in Lombardy, it comes with a cheesy sauce. You can learn to make your own gnocchi on a cooking vacation in Tuscany. Or here's our recipe to make it at home.
Eggplant Parmesan
Also known as parmigiana di melanzane in Italy, this dish is similar to a lasagna-styled construction with a vegetable-based twist. While its exact location is debatable, it can generally be found in southern Italy.
This oozy main course is typically created in a casserole dish by layering fried eggplant slices with a cheese and tomato sauce and then baking the dish. The result is a rich and tasty meal that will be sure to haunt your gastronomic dreams.
Ragù alla Bolognese – Italy's National Dish
Ragù alla bolognese is a saucy and meaty pasta dish from Imola near Bologna. 'Ragù' is a meat sauce used in various Italian dishes.
Although this dish is also known as spaghetti bolognese,ragù alla bolognese traditionally has tagliatelle pasta. It is an exceptional example of good food in Italy and provides the perfect opportunity to pair with some Italian wine pairings.
Porchetta
I'm still thinking about the porchetta. You won't believe how flavorful this slow cooked pork is. It's a savory, fatty, and moist boneless pork roast that is a true specialty in Italy.
The pig is deboned and stuffed with aromatics, then roasted over a spit or in a wood oven, with the skin and fatty bits still intact, so it all cooks into this tremendously flavorful meat that is sliced and served over bread or on sandwiches.
Unlike some foods that have a very clear origin, many of the regions in Italy lay claim to porchetta so you'll find it pretty much everywhere.
Street Food
What better way to experience the feel of a city than by tasting its authentically made street food? Walking in cobbled streets while enjoying the delicious splendors of Italian cuisine is the ultimate way to explore this country.
Whether you prefer traditional Italian creations or prefer to sample some innovative to-go foods, Italy has got you covered. Take a look at a few examples of what to expect to find on the colorful streets of Italy:
Suppli – You'll find these fried balls of rice, tomato sauce and mozzarella in Rome mostly.
Zeppole – These are sugar-dusted deep-fried dough balls usually found on street corners or local street fairs.
Arancini – translates to "little oranges" in Italian. They are deed-fried rice balls that can be filled with various cheeses or meats.
Cannoli – A messy treat that is synonymous with Italy's sweet side. Cannoli comes in a hard-shelled pasty tube filled with ricotta.
Final Thoughts on Italian Staple Foods
One thing is for sure: Italians cook with a strong passion and loyalty to classic Italian dishes. Recipes passed along generations of offspring in hushed voices, a sense of family, and history hidden in every culinary creation.
Found a dish you simply can't live without and need in your daily life? You can always book a cooking class in Italy to take a piece of this vibrant country with you, such as an authentic pizza-making class in Sicily.
Here's more to help you plan
Like this post? Why not save it to Pinterest?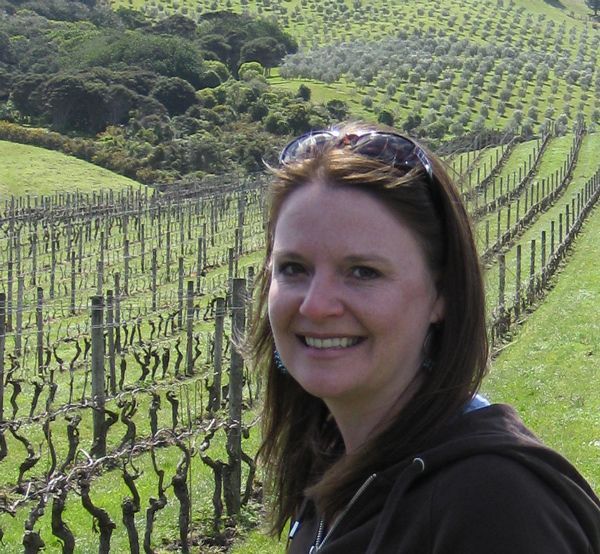 Laura Lynch, creator and writer of Savored Journeys, is an avid world traveler, certified wine expert, and international food specialist. She has written about travel and food for over 20 years and has visited 70+ countries.