Italy is a spectacular place filled with historical significance, a fascinating culture, and extraordinary landmarks, but it's equally well known for its food. From the soft crackling crust of freshly baked pizza to the luxurious slurps of pasta, Italy is known for providing a symphony of sounds from its delectable dishes.
Exploring Italy through your tastebuds is a journey in itself. Sampling and tasting these famous foods in Italy is an absolutely must for any travelers on a journey through Italy.
Unsure about what the best food in Italy is? We'll guide you through the best dishes in this European country and what makes food to eat in Italy so special.
Also read these articles to make yourself even hungrier
What to Eat in Italy
Building a refined palette centered around simple yet classic dishes will be a transformative experience that will leave a lasting imprint on your mind and tongue. From Northern to Southern Italy, this country is overflowing with traditional dishes waiting to be discovered.
While it might be overwhelming to think about the seemingly endless carb-infused creations of Italy, you just need to take it one bite at a time. Take a look at the most famous Italian dishes you need to try on your travels.
1. Cacio e Pepe
One of the most popular pasta dishes in Rome is cacio e pepe. It's incredibly simple – just pasta with Parmegiano cheese and lots of freshly ground black pepper. It's delicious.
If you've had this dish at home before, it was probably made with cream, but that's not the way the Romans make it. Just a little bit of hot pasta water helps the Parmegiano melt and make a deliciously creamy dish.
In Rome, there are many different types of pasta to be eaten, including cacio e pepe and amatriciana (tomato and perorino cheese). Be sure to try both of these pastas, so you can decide for yourself which is your favorite.
2. Florentine Steak
One of the most iconic meals you can have in Florence is a Florentine steak or Bistecca alla Fiorentina. This especially popular cut of beef comes from an ancient breed of Tuscan cattle called the Chianina. This breed has incredibly flavorful meat.
If you've had a porterhouse steak, that is the cut of steak used for a Bistecca alla Fiorentina. It's very thick, around 3-4″ and is prepared very simply with just some salt and pepper and grilled to perfection.
Here are a few dishes we recommend looking for on the menu in Florence.
Bistecca Fiorentina – a huge T-bone steak that comes from the local Chianina cattle
Affettati Misti – A very traditional starter in Florence, this is a plate of cold cuts like lardo, finocchiona, sbriciolona, and prosciutto crudo.
Appa al pomodoro – a tomato that is thickened with bread and made with tomatoes, olive oil, garlic, and basil.
Penne strascicate – A Bolognese-type sauce made with vegetables, tomatoes, red wine, and olive oil.
Ravioli gnudi – Gnocchi made with spinach, ricotta, eggs and parmesan.
3. Orecchiette
Orecchiette pasta, made with just durum wheat semolina and water and shaped like an ear, is the most popular pasta in Puglia, Italy. It means "little ears" in Italian and is used in many different recipes and variations.
One of the most popular is orecchiette con le cime di rapa. Cime di rapa is similar to broccoli rabe, or turnip greens. It's sauteed and served with orecchiette in a simple way. This is definitely the most iconic food of Puglia and dates back to around 1500.
4. Antipasti (Appetizers)
Why settle on one dish when you can have delectable bites of a dozen? The name comes from a Latin phrase that loosely translates to "before the meal" and is enjoyed in a variety of different ways in various parts of Italy.
Antipasti is seen as an essential part of the Italian dining experience and is said to prepare the individual's appetite for the delicious main dishes to come. Whether you try the crispy pleasures of bruschetta in Florence or sample some battered artichoke hearts in Rome, you're in for a flavorful treat.
One of the classic ways to enjoy these marvelous morsels is through a charcuterie platter that consists of meats, cheeses, vegetables, and slices of bread. Be sure to try the salty Italian delicacy prosciutto, which is thinly sliced raw, yet cured ham.
5. Cured Meats
Italy is well known for its different variations of cured meat, including Prosciutto, which we all know, and Guanciale, which is used in the popular dish, Spaghetti Carbonara.
There are actually dozens of different types of cured meats to be on the look out for in Italy. Each regions has their own, and some are products of designated origin.
Bresaola, for instance, comes from Valtellina in the Lombardy region in the north. It is air-dried, salted beef that has been aged two or three months. It has a signature dark red color. Speck is the cured meat from the same cut of pork as prosciutto, but spiced and smoked. It's from the Alto Adige region of Italy.
Lardo is another cured meat product that you'll come across a lot in Italy. It's cut from the thick layer of fat on a pig's back, is cured with a mix of salt, herbs, and spice, and hails from Tuscany.
6. Napolitano Pizza
What would the best Italian food list be without mentioning the fan-favorite pizza? Although there are various debates about its origin, nothing screams Italy quite like this saucy sphere.
From adding a multitude of toppings to sticking to the authentic no-trimmings vibes of a margarita, pizza in Italy is just an unbeatable experience. Italian pizza styles are often determined by their region. Here are some of the types of pizza to look out for:
Pizza Tonda Romana – A typical style found in Rome, this type of pizza is round and has a definite crunch of its crust. This capital city specialty is one to try with its crispy and thin base.
Pizza Napolitan – Easily one of the most popular Italian food, this pizza is often found in Naples. It has a soft and fluffy base that should be cooked in a wood-burning oven.
7. Risotto
A sublime rice-centered dish that hails from northern Italy, risotto is a creamy main course that is hearty and comforting. It is one of the most famous Italian foods in the world. In the 14th-century, during Arab rule, rice was introduced to Sicily and slowly spread to the rest of Italy, which led to its popularity.
Risotto can be created by cooking short-grain Italian rice, usually Arborio, in a broth to create a creamy, almost sticky texture. Common ingredients include parmesan, butter, wine, and seafood.
Know how to determine the gold from the glitter of an authentic and excellent quality risotto? A classic risotto has a specific consistency, not too dry or too runny. The Italians have dubbed this balanced ratio as all'onda.
8. Pizzoccheri
When I first arrived in Lombardy, in the small Alpine city of Valtellina, and learned about this dish called Pizzoccheri, I wasn't sure what to expect. It sounds like some form of pizza. But it's not. In fact, it's a buckwheat pasta cooked with Valtellina Casera PDO, which is a hard, semi-fat local cheese, and served alongside potatoes and greens.
You'll find this regional dish on just about every local menu, especially in the winter. It's a hearty dish to be sure. It's the American Mac 'n Cheese or French Tartiflette equivalent in Italy. It can be served as dumplings or strands of pasta.
9. Pici Pasta
Pici is a pasta that comes from Siena in Tuscany, believed to date back to the 5th century B.C. It's a very popular pasta in Tuscany and is often served with tomato sauce or with a wild boar ragu, or even in a cacio e pepe, especially if you're tasting this pasta in Rome.
The pasta itself is a thick type of spaghetti that is entirely hand rolled. It's made from just semolina flour, water, and olive oil, and served al dente, so it's thick and chewy.
10. Ossobuco
A name that translates to "bone with a hole," this meaty main meal is braised veal shanks cooked with a broth and vegetables, similar to a stew. The sauce is usually a tomato and white wine-infused creation that makes the meat soft to the bone and results in a lip-smacking dish.
Finding its roots in the Lombardy region in Italy in the 19th century, ossobuco is a hearty meal perfect for a cold winter's day. This dish is usually accompanied by Risotto alla Milanese, flavored with saffron.
11. Truffles
While not technically a dish in itself, truffles are the spore-laden pleasures of the ground and are usually the star ingredient in an Italian culinary creation. Also known as 'Tartufo', these underground mushrooms are found at the base of trees at their roots.
The best way to find these tasty morsels is through truffle hunters and trained dogs to sniff out their ripe scents. Whether you try it in a risotto or your tagliatelle, these mushrooms are the epitome of gourmet dining. They are shaved over the top of the dish to add flavor and aroma, like in the tortellini dish above, and those shavings can be very expensive!
If you go on a food tour in Bologna, you'll have an opportunity to hunt for truffles with pigs.
12. Tortellini
If you've ever asked yourself, 'what do people eat in Italy?', you've found your answer. Stuffed pasta pockets that are simply bursting with flavor, tortellini is a must-try item in Italy. Legend has it that the tortellini's shape drew inspiration from the goddess Venus's navel.
These egg noodle creations come from the lush hills of the Emilia-Romagna region and are usually stuffed with an abundance of fresh ingredients. This includes various cheeses and meats. These tasty morsels should not be mistaken for ravioli, which has the same concept but comes in a square shape instead of the tortellini's iconic ring form.
13. Gnocchi
Pronounced "nyo-kee," this wholesome dish is a unique creation generally associated with northern Italy but can be found anywhere in Italy. While it might be tempting to add these round-shaped nuggets to your Italian pasta list, gnocchi is, in reality, composed primarily of potatoes.
Much like other items on this list, these dumplings' serving style varies from region to region. In Verona, they are served with a tomato-based sauce, while in Lombardy, it comes with a cheesy sauce. You can learn to make your own gnocchi on a cooking vacation in Tuscany. Or here's our recipe to make it at home.
14. Eggplant Parmesan
Also known as parmigiana di melanzane in Italy, this dish is similar to a lasagna-styled construction with a vegetable-based twist. While its exact location is debatable, it can generally be found in southern Italy.
This oozy main course is typically created in a casserole dish by layering fried eggplant slices with a cheese and tomato sauce and then baking the dish. The result is a rich and tasty meal that will be sure to haunt your gastronomic dreams.
15. Ragù alla Bolognese – Italy's National Dish
Ragù alla bolognese is a saucy and meaty pasta dish from Imola near Bologna. 'Ragù' is a meat sauce used in various Italian dishes.
Although this dish is also known as spaghetti bolognese,ragù alla bolognese traditionally has tagliatelle pasta. It is an exceptional example of good food in Italy and provides the perfect opportunity to pair with some Italian wine pairings.
16. Porchetta
I'm still thinking about the porchetta. You won't believe how flavorful this slow cooked pork is. It's a savory, fatty, and moist boneless pork roast that is a true specialty in Italy.
The pig is deboned and stuffed with aromatics, then roasted over a spit or in a wood oven, with the skin and fatty bits still intact, so it all cooks into this tremendously flavorful meat that is sliced and served over bread or on sandwiches.
Unlike some foods that have a very clear origin, many of the regions in Italy lay claim to porchetta so you'll find it pretty much everywhere.
17. Suppli
Suppli is a traditional dish from Rome and a popular street food found all over Italy. A typical suppli consists of a ball of rice, typically Arborio, that has been cooked in stock then deep-fried until golden brown on the outside. The inside of each suppli is filled with cheese, usually mozzarella or caciocavallo, and a variety of meats, such as salami, ham or prosciutto. The suppli are then served with a side of tomato sauce for dipping.
Suppli is a great snack to have while exploring Rome – they can be found at street vendors throughout the city and often cost just a few euros. For those looking for a heartier meal, suppli can also be served in restaurants as an entrée. Suppli is sure to add some delicious Italian flavor to your Roman holiday!
18. Arancini
Arancini is a traditional Sicilian dish consisting of deep-fried rice balls that are typically filled with ragù, mozzarella, and peas. The name arancini comes from the word "arancia", which means orange in Italian, due to its shape and color resembling an orange.
You can find arancini all over Sicily, but the best place to eat them is in Taormina. The balls are often served as an appetizer or snack, and they can be found at restaurants around the city.
19. Caponata
Another must-try dish when visiting Taormina is caponata. This traditional Sicilian dish consists of eggplant, tomatoes, olives, and capers simmered in a sweet-and-sour sauce made from vinegar, sugar, and raisins. It can be served as a side dish or an appetizer, but it's best enjoyed on its own with some crusty bread.
20. Pasta alla Norma
Pasta alla Norma is a traditional pasta dish from Sicily that has become a favorite of food-lovers around the world. It is made with cooked pasta, fried eggplant, tomato sauce, and ricotta salata – a cheese which has been cured, pressed, and aged.
The name "alla Norma" is said to have been given to the dish as a tribute to Vincenzo Bellini's opera, Norma. This comforting pasta dish is sure to be one of the highlights of your visit to Taormina!
21. Sarde a beccafico
Sarde a Beccafico is a traditional Sicilian dish that is believed to have originated in the city of Palermo. The name literally means "sardines with beccofico", and it refers to the fact that the dish is made with cooked sardines, wrapped in vine leaves, and then stuffed with a mixture of breadcrumbs, pine nuts, raisins, almonds, and parsley. This dish is typically served as an appetizer,
22. Pesce Crudo
In Sicily, one of the most popular appetizers to start your meal with is Pesce Crudo. Even if you're not a huge fan of raw fish or haven't tried it before, you really have to try it here. The fish is so fresh, straight out of the sea, and it's amazingly sweet and succulent.
The variety of fish served in Sicily is incredible, from fresh local sea bass, swordfish, tuna, gold bream, clams, scabbard fish, squid (calamari), octopus, mussels, prawns, sardines and anchovies.
Desserts
We all know that Italy is the home, and origin, of the greatest pizzas and pasta dishes in the world… but, what about their desserts? You may be familiar with some, but there are so many choices that comes from this stunning country, and they are all so delicious.
When visiting Italy, be sure to save room for dessert. Italians love to eat dessert and it's an expected part of every meal. Also keep in mind that traditional Italian desserts vary depending on where you are. You won't find the same thing in every city.
23. Tiramisù
Tiramisù is possibly the most well-known Italian dessert. It can be found all over the world, due to its immense popularity, but you won't always get the most authentic version of this dessert outside of Italy. In fact, many times it's just downright wrong. So it's very important to try it while you're in Italy to see what it's really like. You'll surely fall in love.
This rich delicacy is made up of layers of savoiardi (aka ladyfingers or English sponge fingers) soaked in espresso, and thick cream made with mascarpone cheese and eggs, usually spiced up with a dash of liqueur.
The end result is a creamy, silky smooth dessert, commonly served in a glass or cut into squares from a whole cake. This is the ideal dessert for any coffee lovers with a sweet tooth.
24. Zeppoles
These soft and doughy treats resemble a doughnut hole – deep fried with sweet powdered sugar coating covering each bite. These scrumptious sweets are made even better with a side or drizzle of chocolate or fruit sauce.
Everyone loves a zeppole, especially hot out of the fryer. They are most typically found in Southern Italy, where they've perfected the art of fried dough.
25. Gelato
The Italian form of ice cream is appreciated all over the world, and is particularly popular due to its creamy, soft consistency. It differs from ice cream in that it often contains more milk and less egg and fat. It's also churned slower so it turns out more dense and less airy.
Better yet, it comes in a variety of flavors, ensuring that you will never grow tired of trying new ones. The most popular flavors you'll find in Italy are Stracciatella, Pistacchio, Limone, and Menta.
26. Cannoli
Another popular dessert all around the world is cannoli – a traditional Sicilian dessert – which is a cylinder-shaped fried dough filled with ricotta cream and often dipped either into miniature chocolate chips or crushed pistachio.
This sweet treat is said to have been created by the Arabs who ruled Sicily in the 1st century AD. With Arab influence, traditional cooking techniques, and locally sourced Italian ingredients like ricotta, sugar, and preserved citrus fruits, cannoli quickly won its place in the Italian dessert landscape.
27. Panettone
Although most of Italy's renowned sweets originated in Naples and Sicily, the buttery, delicate panettone was created in Milan before spreading around the country and, finally, the rest of the world.
Panettone is Italy's delectable, circular rendition of a brioche bun, and is significantly less sweet than most Italian pastries.
28. Sfogliatelle
Although Naples is, perhaps, most known for being the origin of everybody's favorite savory Italian treat – the pizza – it was also the birthplace of the delectable sweet treat, the sfogliatelle.
The crunchy, multi-layered, lobster-tail-shaped casing of light pastry filled with ricotta cheese, semolina, and citrus flavors is a delicious treat for any time of day.
29. Sbrisolona
This simple but delectable almond cake comes from Lombardy. Its name means 'crumbly', referring to its extremely flaky consistency.
Sbrisolona is made with the flavors of lemon, almonds, and hazelnuts, and has an uneven, crumbly structure that looks, tastes and feels delicious.
Sbrisolona is best eaten by breaking it into pieces by hand and pairing it with a small glass of sweet wine, such as Vin Santo.
30. Bônet
Named after the type of hat, the bonnet, this curved hat-shaped dessert is truly irresistible. Bônets have a silky, custard-like texture and are loaded with the delicious tastes of rum (or a bitter herbal liqueur), amaretto biscuits, and hazelnuts.
This dessert is best served chilled, typically during the colder months, and is truly delicious. It comes from the Piedmont area in the north of Italy and can be traced back to the 13th century.
31. Pasticciotto Leccese
There's nothing quite like a fresh-out-of-the-oven warm, crisp pasticciotto for breakfast. The flaky, oval-shaped pastry of this dish is formed with butter or lard, and it holds a delicious mixture of egg custard and sour cherries.
This Puglian recipe, specifically coming from the province of Lecce – hence the name – is extremely popular in the south of Italy, and with good reason!
32. Crostata Ricotta e Visciole
This delicate tart is as easy to make as it is delicious, with a history stretching back to the eighteenth century. Crostata ricotta e visciole is either served as a flaky pastry pie, or a plain ricotta tart covered with a hefty amount of sour cherry jam.
The contrasting flavors of the sweetness, creamy cheese and the tartness of the fruit is always a winner in our eyes.
33. Torta Barozzi
This decadent 'black cake,' comprised of coffee, peanuts, almonds, and dark chocolate, is just as prevalent today as it was when it was first introduced to the world in the late 1800s.
The torta barozzi is the dessert for you if you want a delicate delicacy that melts in your mouth.
34. Babà
This fluffy, light sweet treat takes the technique of rising to new heights. Before being soaked in syrup or rum, it can be baked in a conventional ring-shaped mold or in individual portions. Both taste delicious.
For an added punch, we recommend combining a babà with a shot of some authentic Italian lemon liqueur.
35. Zuppa Inglese
The fact that this traditional Italian dessert is named for another country (Inglese = English) is amusing in some ways. It is thought that the reason for this is because it appears to be an Italian version of the traditional English trifle.
Regardless, this mix of sponge cake, liqueur, compote, and egg custard is absolutely delicious.
36. Budino di Riso
Budino di riso are small, boat-shaped shells of shortcrust pastry stuffed with a velvety rice pudding mixture, and toned with citrus zest and Sambuca. They are, in our opinion, total perfection.
These delectable tart-custard hybrids are commonly served for breakfast, or as a pleasant snack, in Tuscany.
37. Seadas
While seadas were originally intended to be served as a main meal, due to their savory qualities, they are now more commonly consumed as a sweet-yet-savory pastry dessert.
When eaten while still warm from the oven, the oozing cheese and sweet, sticky honey create a flavor combination unlike any other.
38. Canestrelli
Canestrelli are fantastic when served with a steaming cup of tea or coffee. We enjoy snacking on these sugary cookies throughout the day, selecting one as a modest, sweet treat to keep us going.
The Italians really are the experts when it comes to crumbly, crisp cookie alternatives.
39. Italian Butter Cookies
These traditional cookies are ideal for baking and serving during the Christmas season, but we think they're delicious any time of year.
Italian butter cookies are tastiest when they've been dipped in melted chocolate or dusted with powdered sugar.
40. Affogato
The Italians seem to be the masters at combining coffee and desserts to produce absolutely exquisite delights. A scoop of creamy vanilla gelato is added to a hot cup of espresso to make an affogato.
You will never be able to drink coffee in any other way after trying one of these creamy treats.
41. Pizzelle
It's no surprise that these light and sweet wafers have been a favourite of folks of Italian origin for years.
While the original recipe for pizzelles calls for vanilla extract to be used, you may substitute orange, lemon, or even lime flavor, to experiment with different citrusy flavors.
42. Marron Glace (Candied Chestnuts)
This is a recipe that has been passed down through the centuries, and while it takes some time to prepare, the end result is well worth the effort. Candied chestnuts are popular throughout the holidays.
The taste and consistency are both unusual, and it's a treat that will appeal to those who have never eaten Italian desserts previously.
43. Panna Cotta
Despite the fact that this dessert has been around for a long time, the panna cotta has a very contemporary design and feel to it. This is a really unusual dish that, thanks to the use of gelatin, manages to be velvety and smooth without being sloppy.
There's nothing quite like a dollop of scrumptious, creamy panna cotta.
44. Biscotti
Biscottis are a traditional Italian dessert that are ideal for a tiny, naughty snack throughout the day. These rounded almond biscuits are truly fantastic, and not too difficult to bake at home.
To soften these goodies before eating, we recommend dipping them into a hot cup of tea or coffee. This combo, we promise, will transform your life.
45. Italian Hot Chocolate
You may assume that almost all types of hot chocolate tastes the same, but you'd be incorrect. You may never go back to any other type of hot chocolate after you've experienced an Italian one, with its thick, rich consistency and flavor.
We propose adding some smoked salt to the drink for the best effects and an irresistible flavor that you will enjoy.
46. Cassata
The cassata is produced with creamy ricotta cheese and handfuls of delectable candied fruit, as well as liqueur-soaked sponge cake, marzipan, and icing. It is quite similar to the cannoli.
Cassata doesn't get nearly as much attention as it deserves, and we strongly encourage you to try it.
47. Cornetto
Last, but certainly not least, we present to you the cornetto. No, not the ice cream with the chocolate inside the cone: an Italian cornetto is somewhat similar to a French croissant, filled with creamy fillings such as Nutella, whipped cream, and fruit compote.
These pastries are the ultimate tasty treat for you to enjoy for breakfast.
Final Thoughts on Italian Staple Foods
One thing is for sure: Italians cook with a strong passion and loyalty to classic Italian dishes. Recipes passed along generations of offspring in hushed voices, a sense of family, and history hidden in every culinary creation.
Found a dish you simply can't live without and need in your daily life? You can always book a cooking class in Italy to take a piece of this vibrant country with you, such as an authentic pizza-making class in Sicily.
Here's more to help you plan
Like this post? Why not save it to Pinterest?
FOLLOW US on Pinterest, Instagram, Facebook for more great travel inspiration and tips.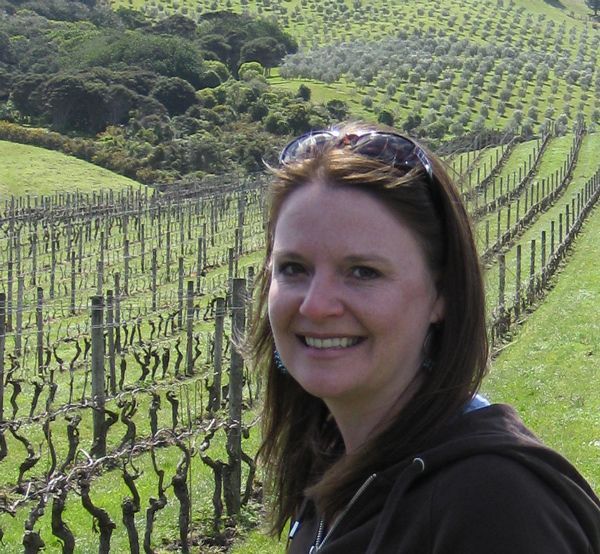 Laura Lynch, creator and writer of Savored Journeys, is an avid world traveler, certified wine expert, and international food specialist. She has written about travel and food for over 20 years and has visited 70+ countries.