If you love traveling – all aspects of it, from the dreaming, to the planning, the packing, the new and fresh perspective, the feeling that you can go anywhere you want and be anyone you want – then you're going to love these inspirational travel quotes.
When it comes to traveling, I even love being inspired to travel by others. So I've put together a list of our favorite inspirational travel quotes to share our passion and hopefully inspire you to find your own travel inspiration. Let these quotes take you somewhere fantastic, even if you can't leave home right now.
"There is no love sincerer than the love of food." ― George Bernard Shaw
"Travel doesn't become adventure until you leave yourself behind." ― Marty Rubin
"Life is about the adventures you take and the memories you make. So travel often and live life with open eyes and an open heart." ― Katie Grissom
"Certainly, travel is more than the seeing of sights; it is a change that goes on, deep and permanent, in the ideas of living." ―Mary Ritter Beard
"When you're traveling, you are what you are, right there and then. People don't have your past to hold against you. No yesterdays on the road." ― William Least Heat-Moon
"Don't tell me how educated you are, tell me how much you traveled." ― Anonymous
"In love and travel, getting there is half the fun." ― Vivian Swift
"There was nothing to talk about anymore. The only thing to do was go." ― Jack Kerouak
"All you need is love. But a little chocolate now and then doesn't hurt." ― Charles M. Schulz
"One of the great things about travel is you find out how many good, kind people there are." ― Edith Wharton
"One cannot think well, love well, sleep well, if one has not dined well." ― Virginia Woolf
"A journey is a person in itself; no two are alike." ― John Steinbeck
"All journeys have secret destinations of which the traveler is unaware." ― Martin Buber
"Whoever created the world went to a lot of trouble. It would be downright rude not to go out and see as much of it as possible." ― Edward Readicker-Henderson
"A traveler's most interesting meals tend to happen by surprise." ― David Dale
"We wander for distraction, but we travel for fulfillment." ― Hilaire Belloc
"Only own what you can always carry with you: know languages, know countries, know people. Let your memory be your travel bag." ― Aleksandr Solzhenitzyn
"Wanderlust is incurable." ― Mark Jenkins
"For my part, I travel not to go anywhere but to go. I travel for travel's sake. The great affair is to move" ― Robert Davis Stevenson
"Travel brings power and love back into your life." ― Rumi
"Going to a restaurant is one of my keenest pleasures. Meeting someplace with old and new friends, ordering wine, eating food, surrounded by strangers, I think is the core of what it means to live a civilised life." ― Adam Gopnik
"To travel is to live." ― Hans Christian Andersen
"Once you have traveled, the voyage never ends, but is played out over and over again in the quietest chambers. The mind can never break off from the journey." ― Pat Conroy
"Like all great travelers, I have seen more than I remember, and remember more than I have seen." Benjamin Disraeli
I want great food and wine, and friends to enjoy it all." ― Ivana Trump
"Tourists don't know where they've been, travelers don't know where they're going." Paul Theroux
"The trouble with traveling back later on is that you can never repeat the same experience." Michael Palin
"Adventure should be part of everyone's life. It is the whole difference between being fully alive and just existing." ― Holly Morris
"Travel is a joy, full of surprises. Perhaps some of the most enjoyable times are those where one comes close to disaster: the risks add spice, and make for great stories when you are safely back home again." ― Jane Wilson-Howarth
"The problem with driving around Iceland is that you're basically confronted by a new soul-enriching, breath-taking, life-affirming natural sight every five goddamn minutes. It's totally exhausting." ― Stephen Markley
"Sometimes you need to move away before you can see where you are." ― Benny Bellamacina
"I travel because it makes me realize how much I haven't seen, how much I'm not going to see, and how much I still need to see." – The Legacy Letters, by Carew Papritz"
When preparing to travel, lay out all your clothes and all your money. Then take half the clothes and twice the money. ~Susan Heller
No one realizes how beautiful it is to travel until he comes home and rests his head on his old, familiar pillow. ~Lin Yutang
"You are only given one life, one chance at fully living it…take risks, believe in your dreams, explore the world and her people, live out loud!" ― Danell Lynn
"Heavy burdens fell away so easily when one is traveling." ― Barbara Hodgson
"The man who seeks to educate himself must first read and then travel in order to correct what he has learned." ― Giacomo Casanova
"I always wonder why birds stay in the same place when they can fly anywhere on the earth. Then I ask myself the same question." ― Harun Yahya
"Just imagine if you took all the money you've spent on these things and traveled around the world with it, instead, or bought books and read them. Think about how much you would know about life." ― Eustace Conway
I travel a lot; I hate having my life disrupted by routine. – Caskie Stinnett
"Every journey has its own traveler. Every dream has its own dreamer. ― Happy Positivity
"Put down that map and get wonderfully lost." ― Anonymous
"Travel opens us up, exposes us to new people and places. New thoughts, new ways of being and a larger feeling of connection. And, the best part is, that it makes us appreciate our home that much more." ― Erin Kouvas
"Dare to seize all the opportunities on your paths." ― Lailah Gifty Akita
"Life is either a daring adventure or nothing at all" ~ Helen Keller
"Wherever you go becomes a part of you somehow." ― Anita Desai
"If you think adventure is dangerous, try routine, it's lethal" ~ Paul Coelho
For more inspirational travel quotes, check out:
Final Thoughts
I hope you've enjoyed these travel quotes as much as I do. It's fun to go back to them every once in a while and remember why you love traveling and why you make traveling a priority in your life.
Like this post? Why not save it to Pinterest?
FOLLOW US on Pinterest, Instagram, Facebook for more great travel inspiration and tips.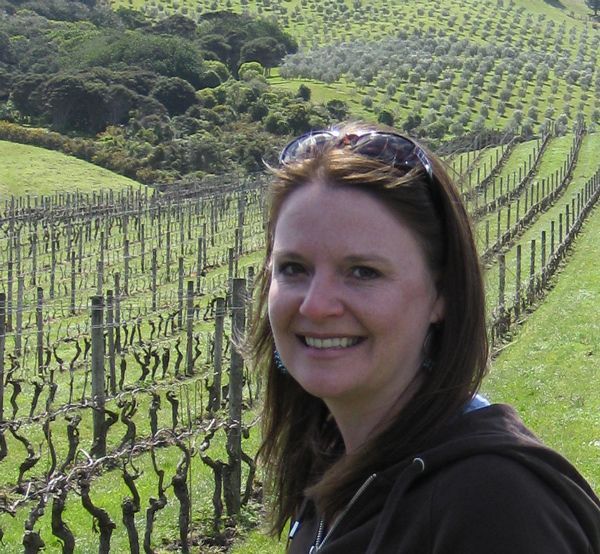 Laura Lynch, creator and writer of Savored Journeys, is an avid world traveler, certified wine expert, and international food specialist. She has written about travel and food for over 20 years and has visited over 75 countries.